I love rustic Christmas decorations so these plaid and burlap ornaments are going to fit right in here this holiday season. You can make your own easily with some Styrofoam balls and a few tools! Watch the video in the post below for all of the instructions and learn just how easy it is to make your own Christmas ornaments. I also have some other ornaments linked from some of my blog friends that you will love as well.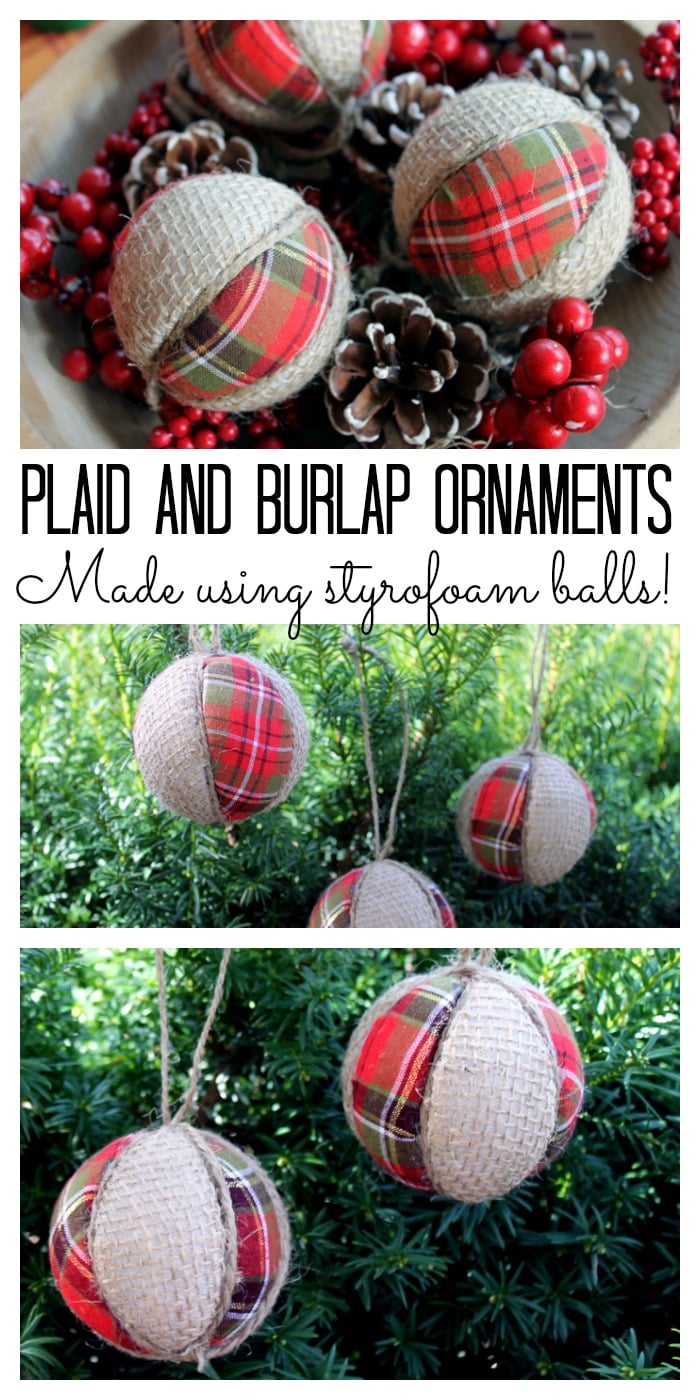 Supplies needed to make your own plaid and burlap ornaments:
Links below may be affiliate links which means you do not pay anymore.
Ready to see just how to make these plaid and burlap ornaments? Just watch the video below for complete instructions!

Ready to see those other ornaments mentioned in the video? Just click the links below.
Now if you can't watch the video or have a hard time with the instructions, here is the written version:
Wrap twine around the Styrofoam ball as a guide.
Use the foam tool or a butter knife to score the foam beside the twine.
Remove twine and make score line deeper with the tool.
Repeat process to get three lines that go all the way around the ball and are approximately evenly spaced.
Lay plaid or burlap over one section that you have created. Stuff the fabric into the line a little all the way around.
Use scissors to trim fabric as close to ball as possible.
Stuff fabric into the line completely all the way around.
Repeat for all sections alternating between plaid and burlap.
Use twine and hot glue to cover up where all of the fabrics meet. This will also help to secure everything.
Use an additional piece of twine for a hanger at the top. Secure with hot glue.
The plaid and burlap ornaments are ready for your tree!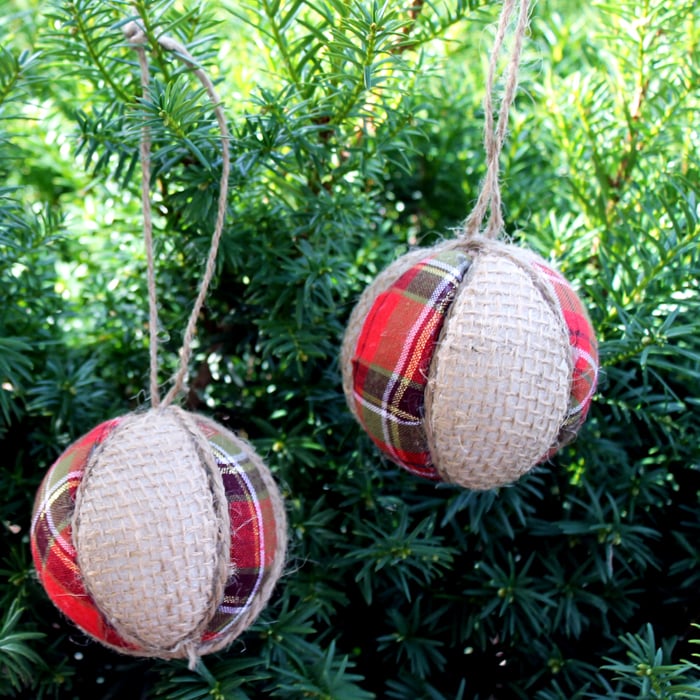 Add these DIY Christmas ornaments to your must make list this year! You will love the results hanging on your tree especially if you have a rustic farmhouse theme to your decorations. Grab your supplies and get started on some plaid and burlap ornaments today.