I seem to have a thing for turning sweaters into pumpkins. I have made pumpkins from sweater sleeves and pumpkins from sweaters. Yes every year a new idea for these super simple no sew sweater pumpkins seems to pop into my head. So what would fall be without a CCC sweater pumpkin? This year we are going ombre!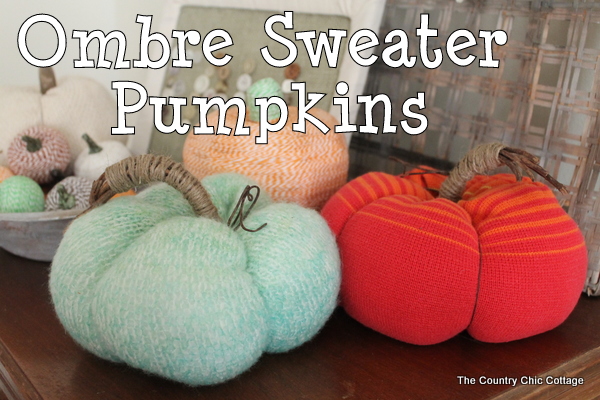 I thought I would post a tutorial here for y'all. Really they are so very simple and you can whip up a bunch in an afternoon.
Sweaters
Rubber bands
Embroidery Thread or Hemp Cording
Needle
Small grapevine wreaths or other bent stick found in your yard
Twine
Stuffing
Gather up your sweaters and lets get started! I chose a couple of sweaters that had an "ombre" effect to them for this years pumpkins.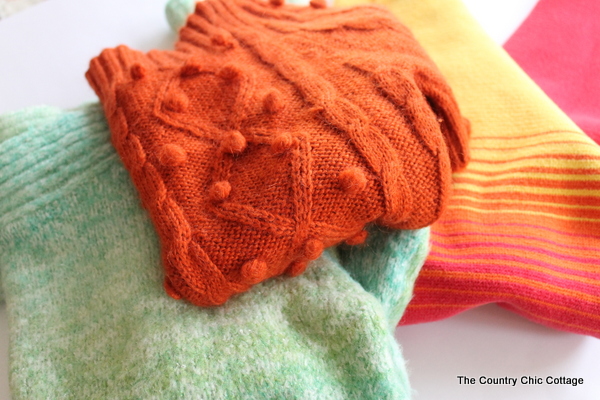 Start by cutting off the bottom of your sweater.
Cut your piece into two down the sides.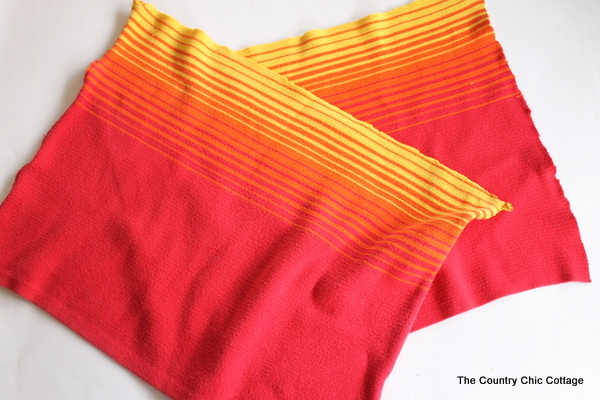 Turn it right side in and gather up each end with a rubber band.
Use the opening to turn it right side out. Insert stuffing into you are happy with how full it is.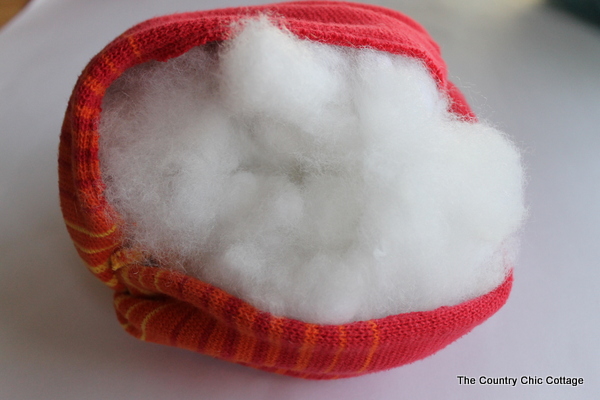 Then just hot glue your seam closed. Don't be skeptical!! It works and more importantly it holds up great!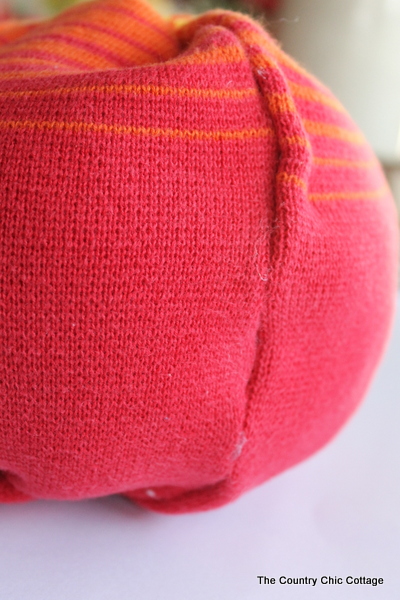 Thread a needle with either embroidery thread or hemp cording. Don't worry this step is super simple. Insert your needle into one of the ends of the pumpkin.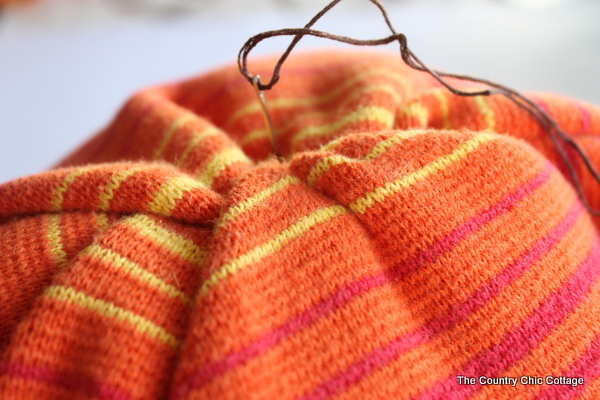 Then push the threaded needle all the way through your pumpkin and out the opposite end.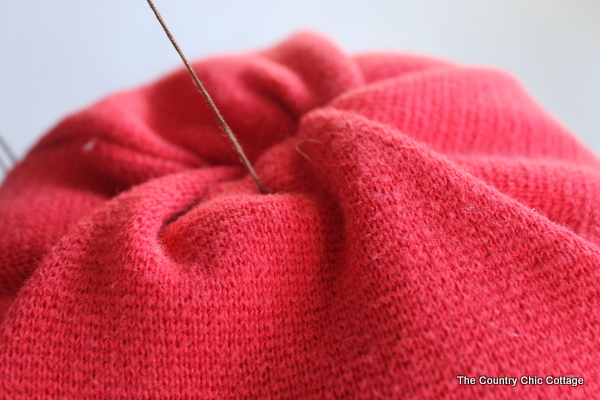 Then run it around the outside, then through the middle again. Repeat until you have 5 or so "sections" to your pumpkin. Tie off your thread or cording. You will be left with a "sectioned" pumpkin.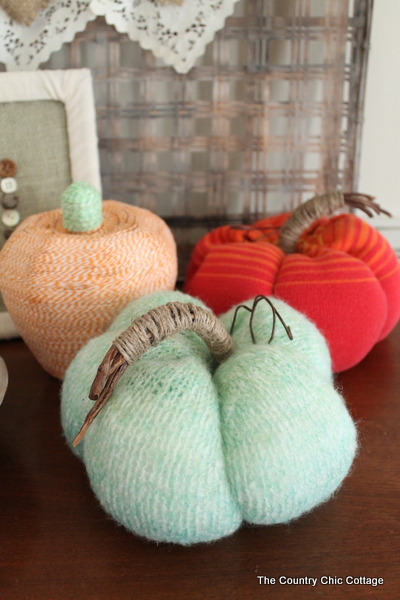 Now for the stems. I had some mini grapevine wreaths.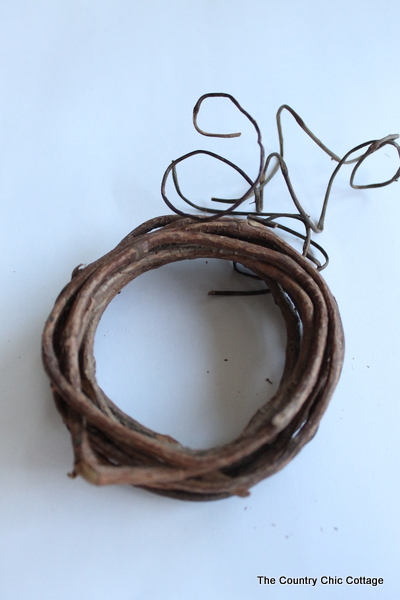 I cut the wreaths into pieces.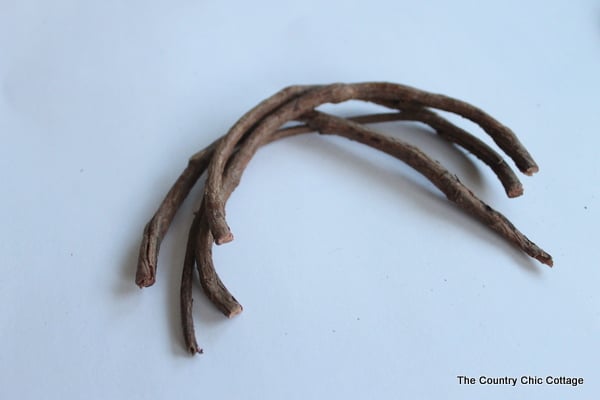 I then wrapped those pieces with twine.
The stems just get hot glued onto the tops of the pumpkins along with some of the curly remnants of my grapevine wreaths.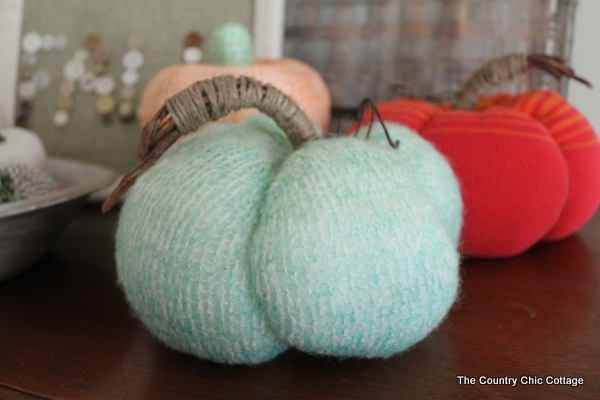 The ombre effect on this one is a little hard to see but it is definitely there. The orange one with the striped ombre is slightly easier to see.