Yes I have more ideas today for my daughter's wedding! Today we are going to talk about how to make DIY wedding fans. When your daughter picks a July wedding date for an outdoor ceremony…in July…..in Tennesse…..you need to come up with something! I thought why not give everyone their own fan to at least move the air around. I came up with these quick and easy DIY wedding fans. This post is sponsored by Online Labels however all projects and opinions are my own.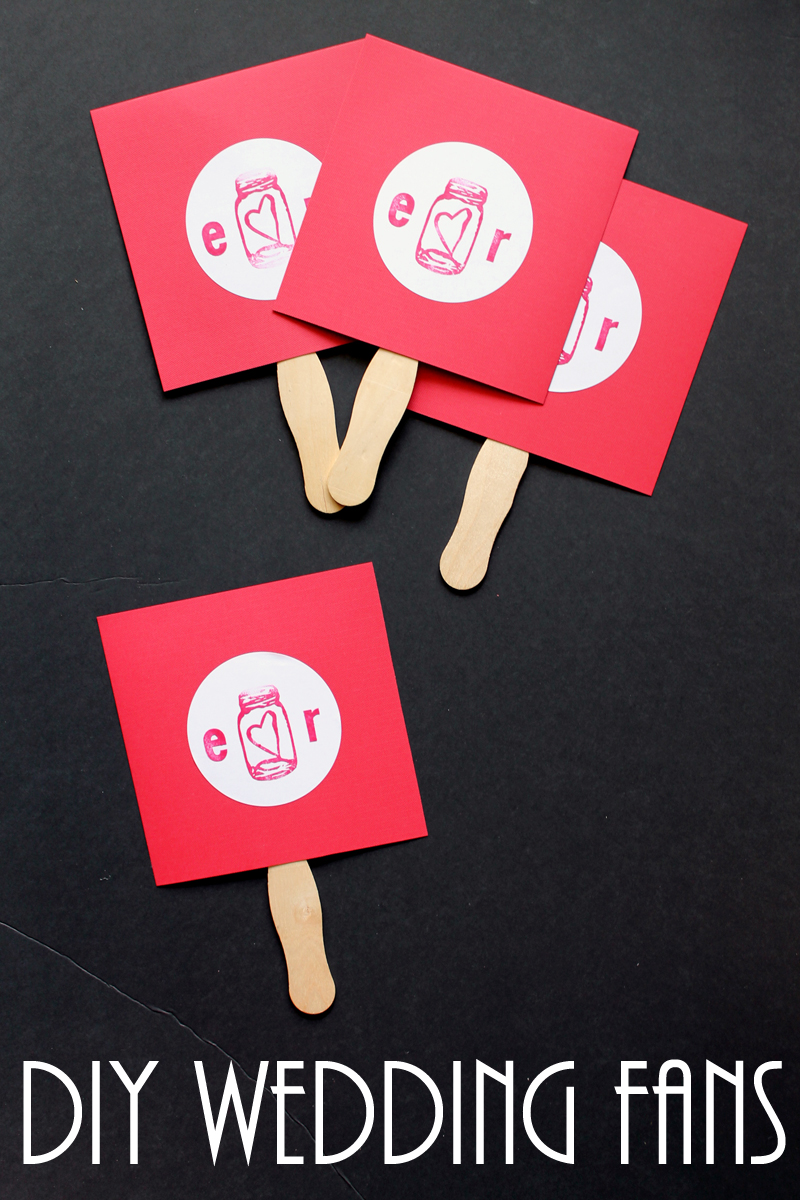 Supplies needed to make your own DIY wedding fans:
12 x 12 card stock in the color of your choice
Paper cutter (this will make everything much faster!)
Heart or other stamp (I used a custom made mason jar stamp but some of the options below would work)
Ink to match your wedding (I recommend Staz-On)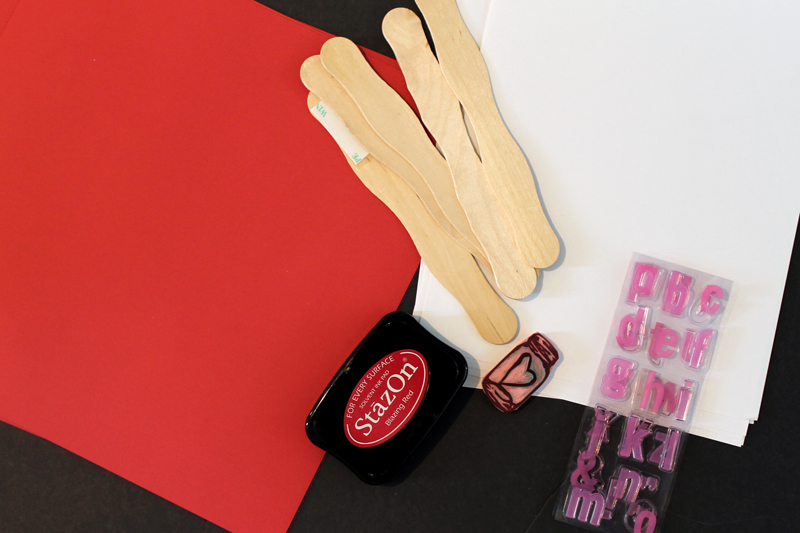 Cut the card stock into 6 x 6 squares with your paper cutter.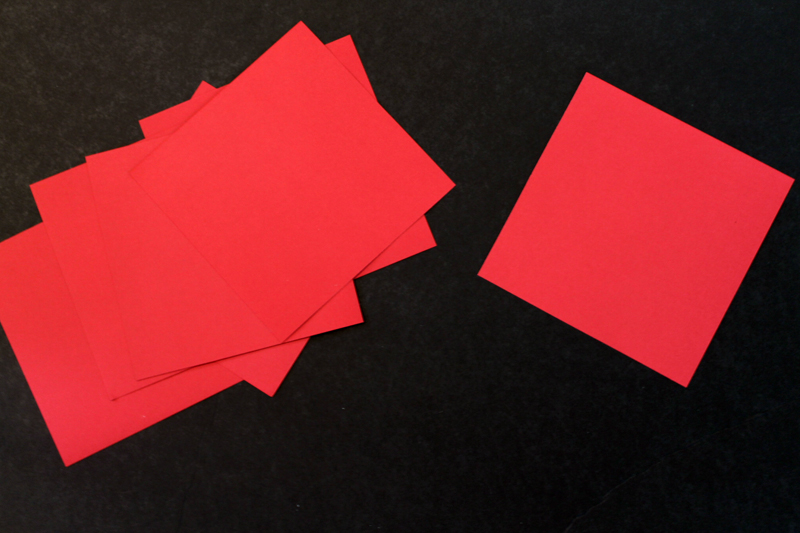 Stamp the labels with the initials of the couple plus a mason jar or other heart in the center.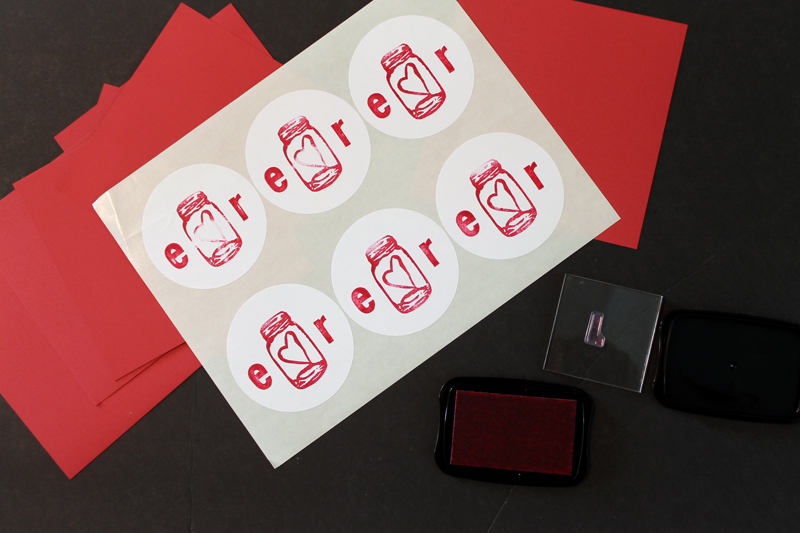 Peel and stick the labels to the center of the card stock squares. Flip them over and peel and stick the fan handles to the back. The adhesive on the fan handles is really strong and will last throughout the wedding.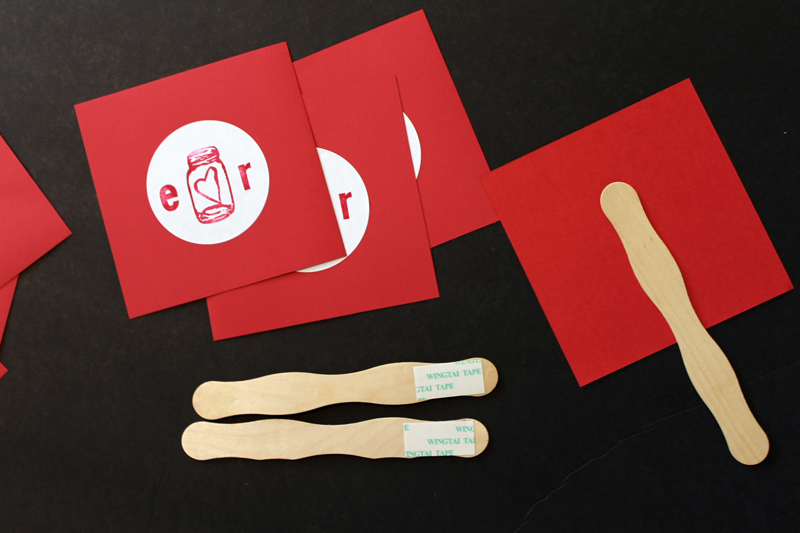 Your DIY wedding fans are complete and ready for your summer wedding ceremony. These are really quick and easy to make. You can whip up 200 or so in an hour. Create an assembly line with some helpers and knock this off of your wedding to do list in no time at all.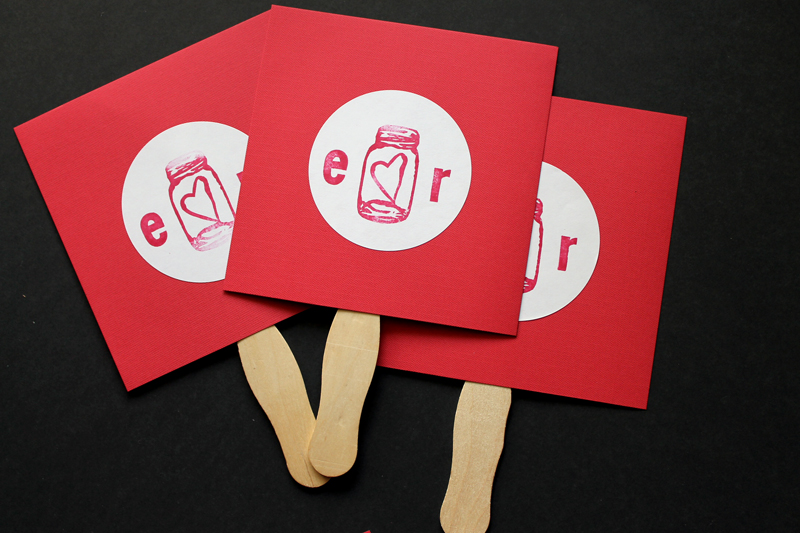 Your guests will love having their own personal fan to move the air around during the wedding ceremony. You will love how easy and inexpensive these DIY wedding fans are to make!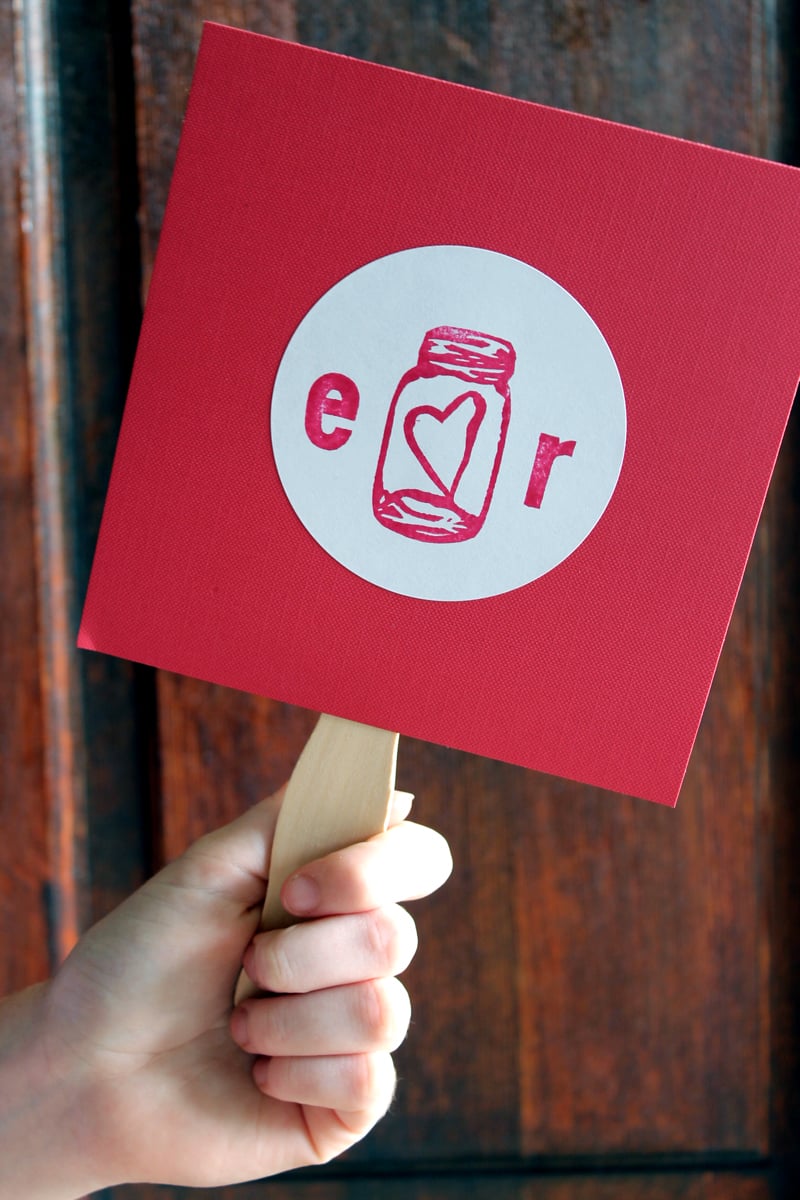 Love this and want more DIY wedding ideas? Click here to see our wedding gallery page with all of our wedding tutorials in one place!
A Year of Jar Crafts
Sign up for our email list to get a FREE book with an entire year of jar crafts! 12 months, 12 crafts, tons of fun!