This DIY wedding photo prop will come in handy when my daughter gets married this summer. Yep that is right! My oldest daughter will be tying the knot this summer so we are in full on wedding planning mode. I will be sharing some of the projects here so y'all be sure to stay tuned. I think a fun wedding photo prop can really make the wedding photographs. Plus this one is so easy to make that you can make your own in just minutes. This one was originally posted over at Crafts Unleashed where I am a design team member.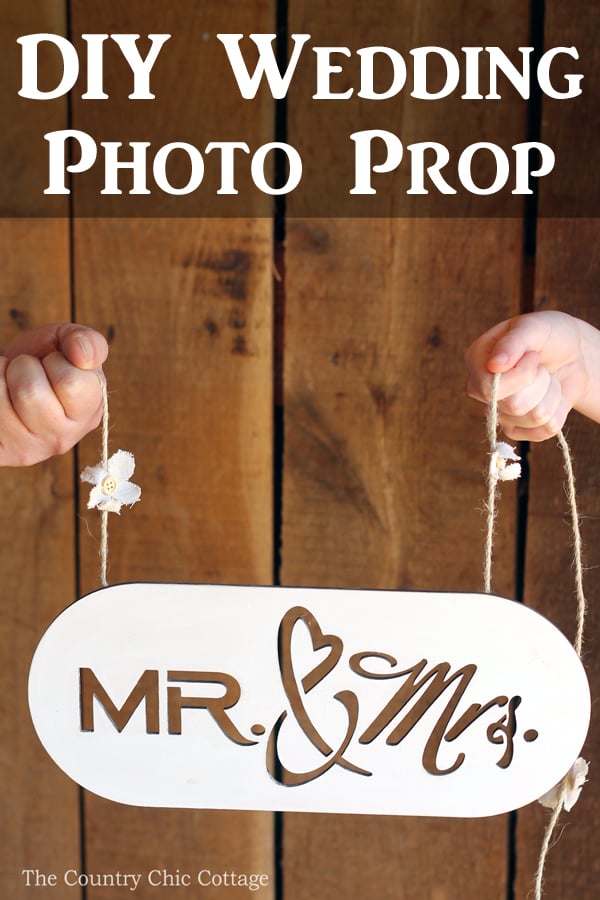 Supplies needed to make your own DIY wedding photo prop:
Some links may be affiliate links.
The sign is gorgeous all by itself without painting but I wanted it to be more white. I give it a couple of coats of chalky paint. I actually made sure NOT to paint down inside the laser cut outs. I think it gives the sign more dimension. After both coats of paint were dry, I went back with sandpaper and sanded down in a few areas just to bring our the more rustic look that my daughter loves. You can skip that portion if you would like.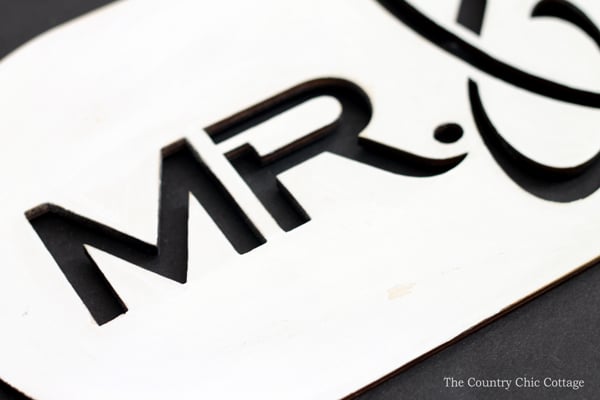 I then took the sign and used hot glue to attach it to the jute twine. I am in love with this jute twine that already has those linen flowers on it! It is so rustic yet pretty enough to be used at a wedding. You can substitute anything you would like for the twine if you do not love the rustic look.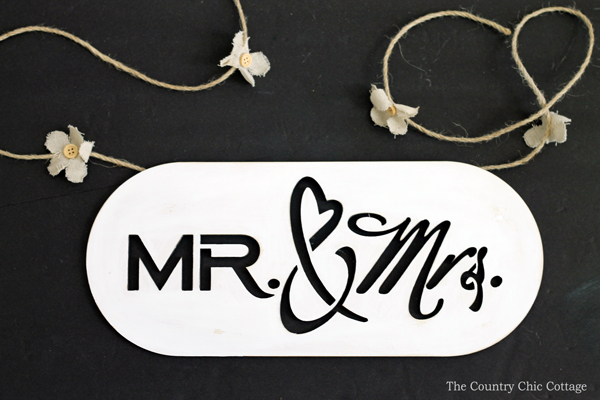 Your DIY photo prop is ready for the bride and groom. You can shoot a variety of shots with this fun sign. Or even use it as decoration at the reception or on the car they leave in.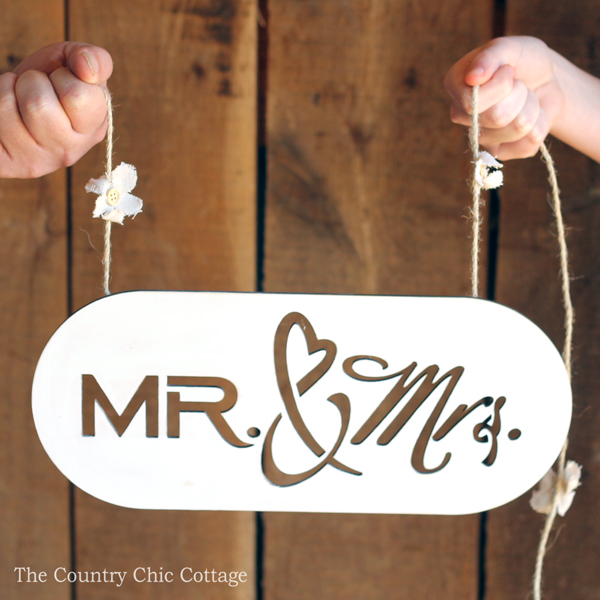 However you use this fun DIY wedding photo prop, you can be proud you made it yourself and in just a few minutes!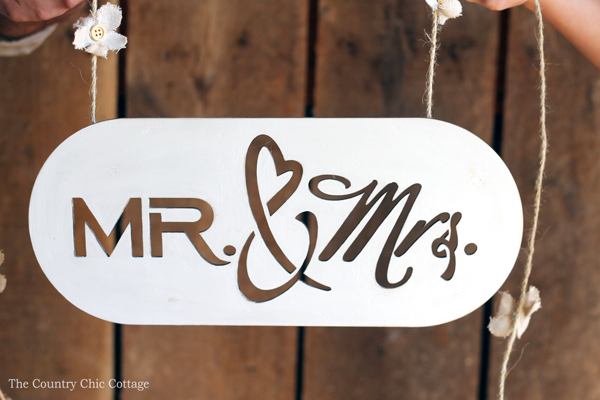 Love this and want to make a photo booth at your wedding? Check out these wedding photo booth props!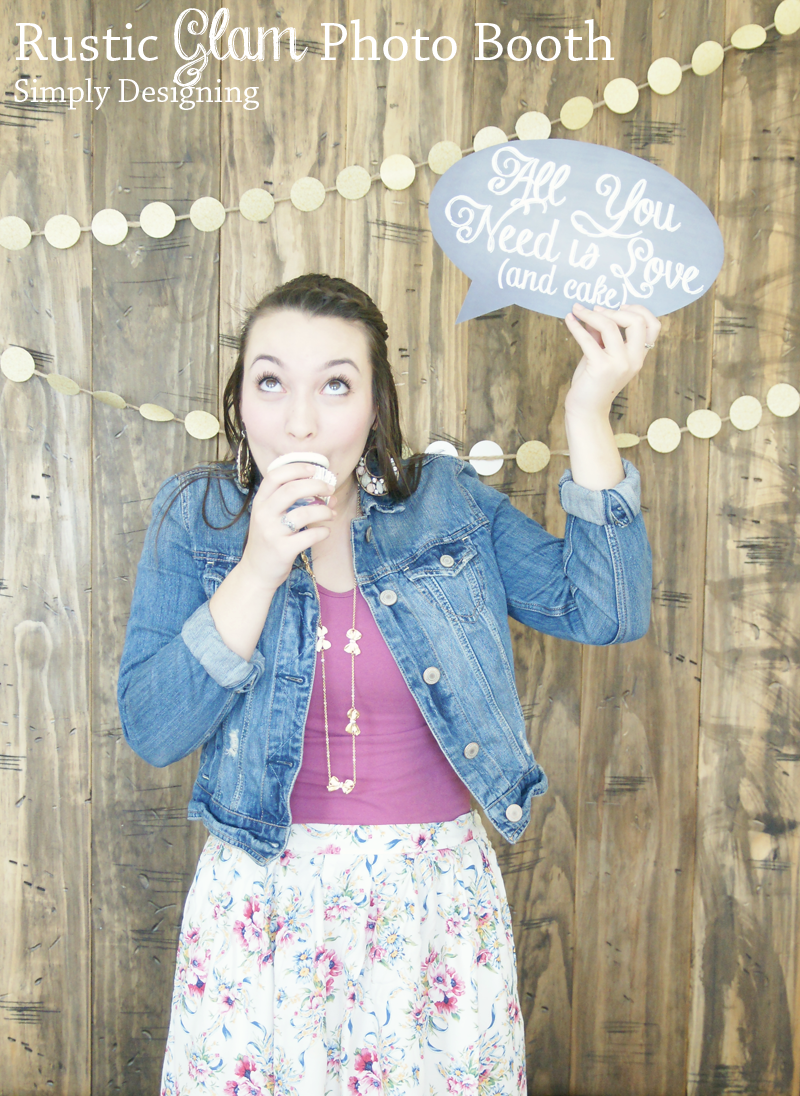 Need more wedding ideas? Check out our round up of 50 mason jar wedding ideas!