Did you know that you can actually make a donut necklace and earrings? It is actually simpler than you think. I am using resin today to mold a donut charm necklace with sprinkles inside. Teens and tweens will love this simple DIY jewelry and you will love how easy it is to make!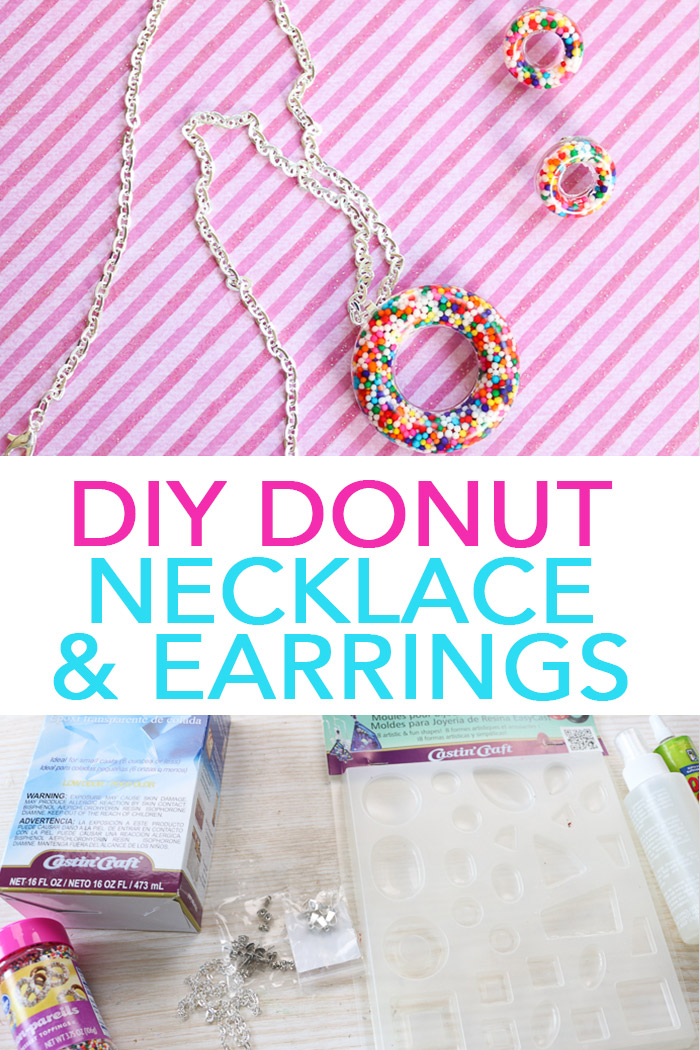 Supplies to make this donut charm necklace:
Some links below may be affiliate links which means that you do not pay anymore, however, a small commission will go to this site.
Non-Pariels
Earring posts and backs
Necklace hook
Necklace chain
Jewelry adhesive
Stir sticks
Protective gloves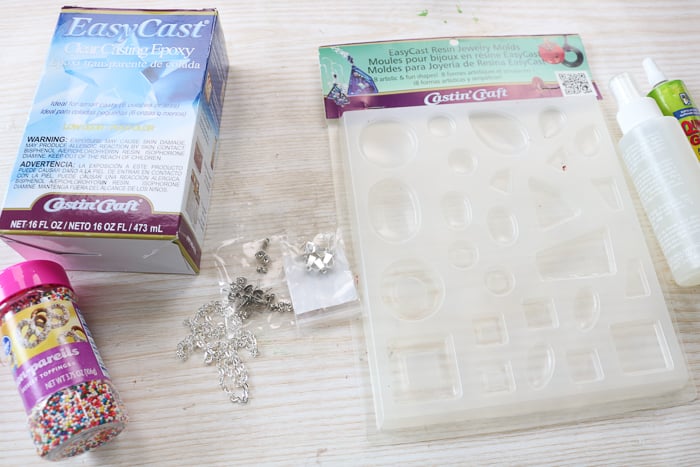 How to make a donut necklace and earrings:
Spray the donut-shaped holes in your mold with the mold release and conditioner. Set this aside to dry. It will need to dry completely before you pour in your mixed resin.
Mix your two-part clear casting epoxy. You will need to carefully measure and mix equal portions of each of the components. This needs to be mixed really well. Be sure to follow all directions that are included in the package.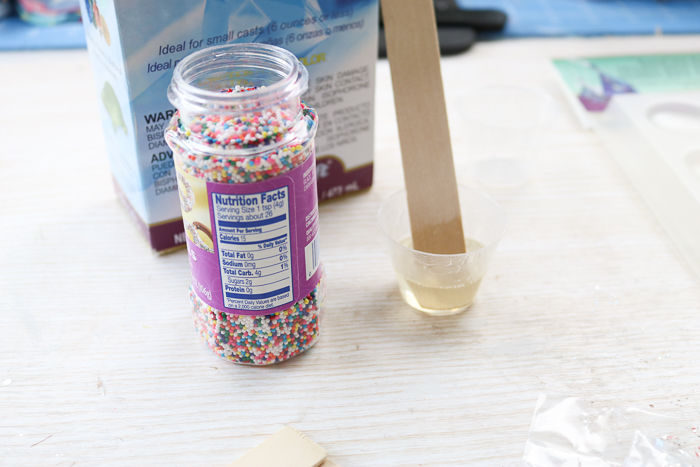 Now it is time to add some sprinkles! Add non-pariels to your mixed resin until it is really, really full. You will need to add a lot to make sure they do not settle out in your molds.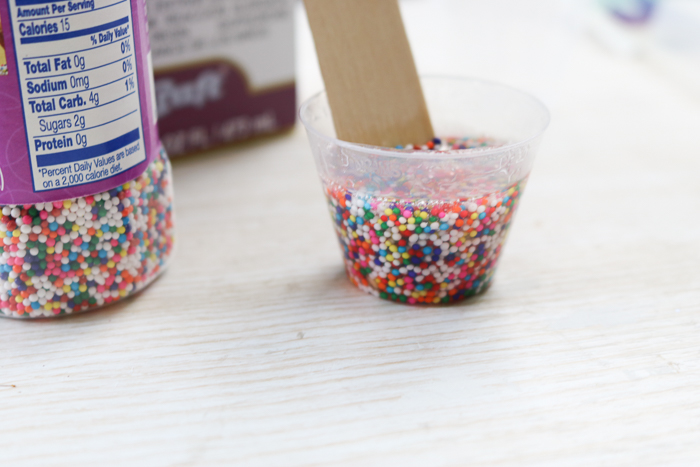 Then, make sure the conditioner is dry in your molds and pour your mixture into both the necklace and earring holes. You will need to pop any bubbles that rise to the surface. Set on a level surface and allow to cure overnight.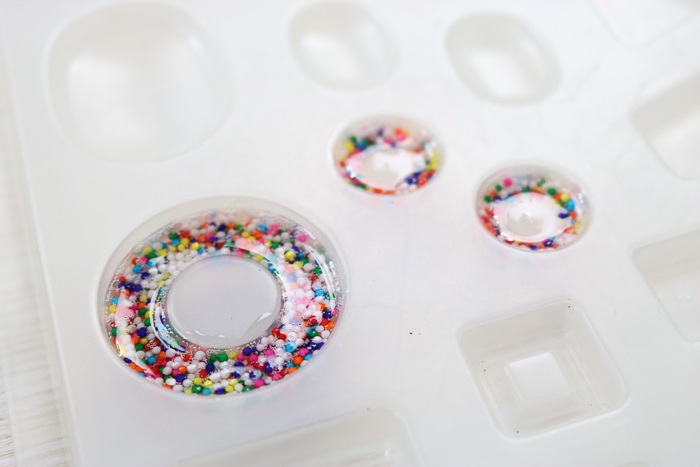 Then pop the donut shapes out of your mold. Use a jewelry adhesive to add earring posts to the back of each earring. You will also need to add a necklace hook to the back of the larger donut piece. Then add the chain to your donut necklace to complete your set.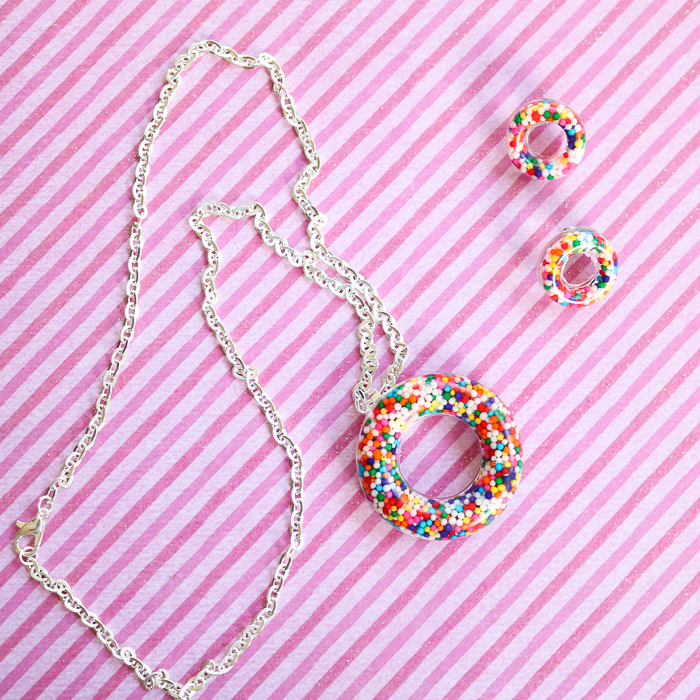 Everyone will love a donut charm necklace as this project makes a great gift idea. Know someone who loves donuts? Make a variety of these! You can add other things to the resin mix as well. Think glitter, shaped sprinkles, paint, and so much more.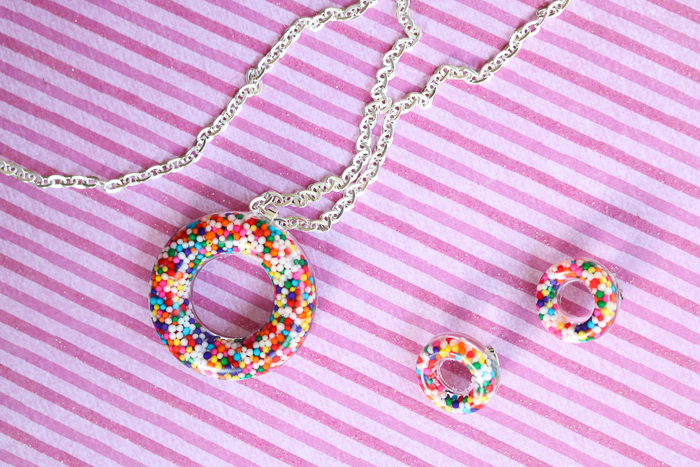 So, will you be making a donut necklace for someone you love? Don't be afraid of resin projects! They are really quite easy. You just have to make sure to get your measurements right and mix really well. The other parts of the project are super simple. Y'all enjoy and make a donut charm necklace for yourself or someone you love!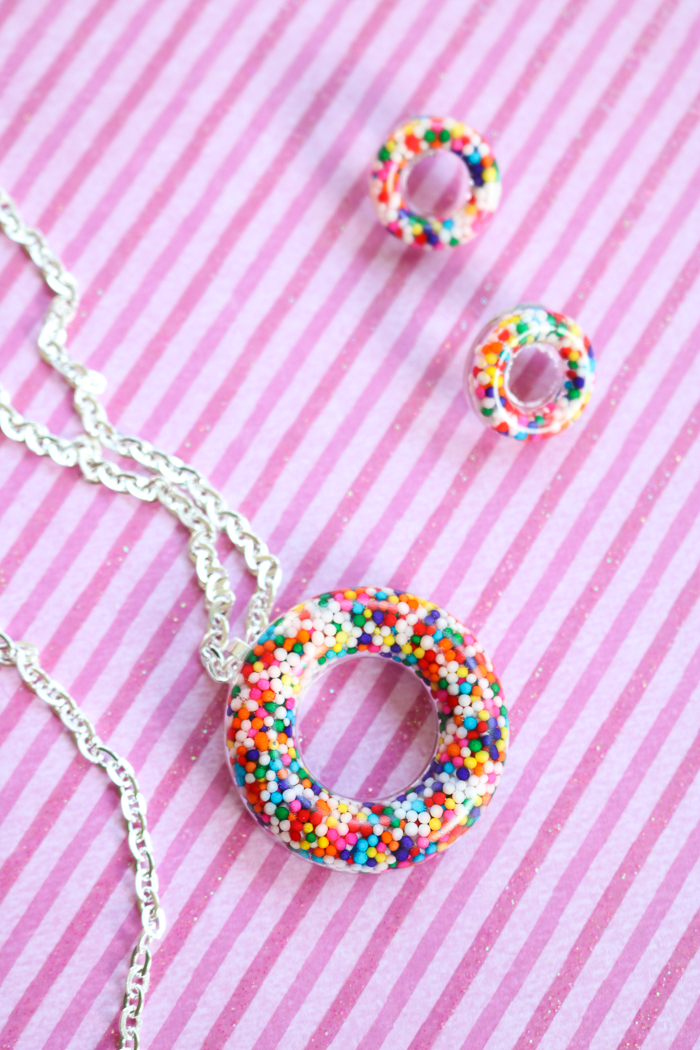 So, do you love this donut bead necklace and want more ideas? Try the links below!
Struggling with resin and need help?
I know that a ton of you are intimidated by resin. Don't be! You just need to know the basics and gain some experience with the medium. I have a course that will help you to master epoxy resin and give you the confidence you need to tackle this project and so much more.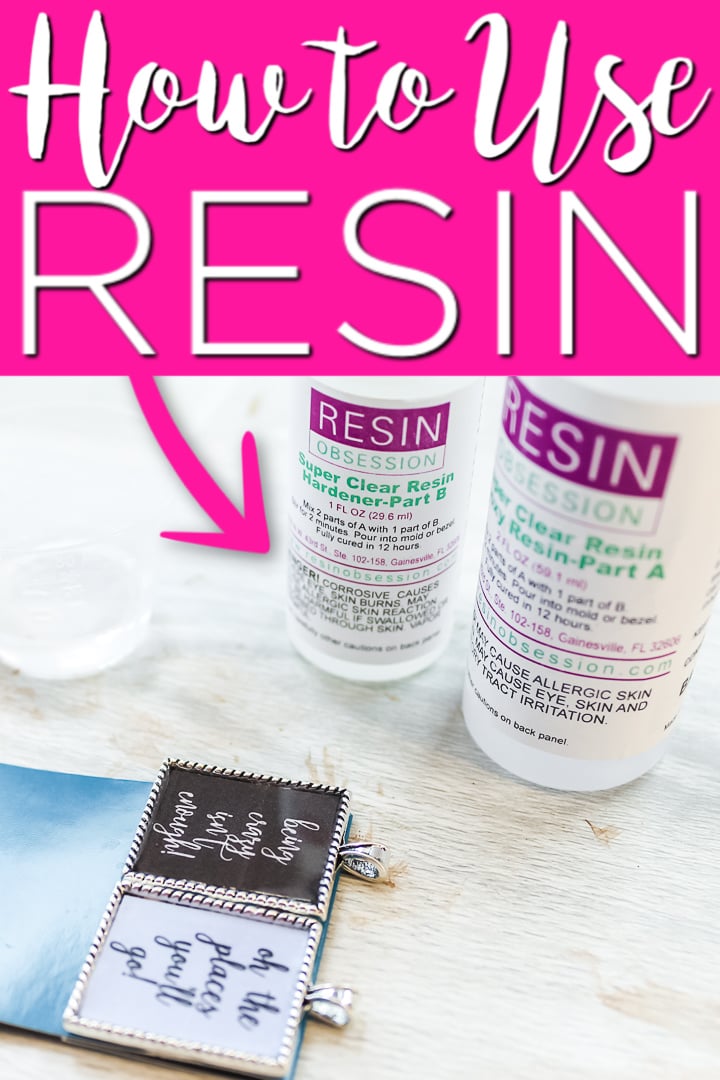 With unique insights drawn from more than a decade of creating and selling resin jewelry worldwide, this course is from an Amazon best-selling author on the topic. This class goes beyond making a few projects. You get thirty video lessons to give you clear directions on how to make resin jewelry you can confidently share and sell. Want to see more?