Donut printables are a great way to spruce up your home on a budget. After all, art that has donuts makes any room even better. I have two super cute prints for you today to download for free and print as many times as you would like. These would both look great hanging in a kitchen. Or you could even print small and use them on the front of a notecard. They would also make a great addition to a donut party. However you choose to use this free printable art, it is sure to put a smile on everyone's face.
This was first published on April 25, 2016, however, I am republishing with more information.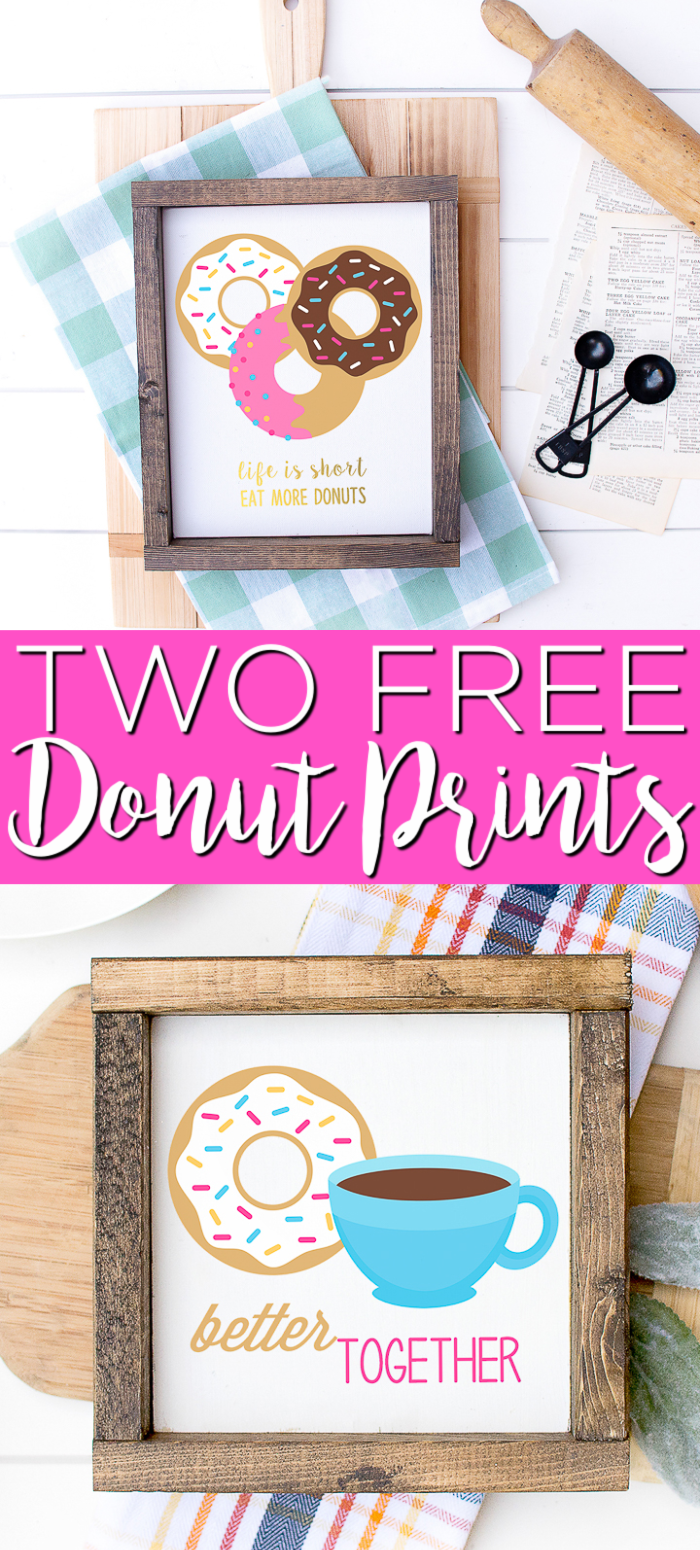 Free Donut Printables
Ready to print both of these donut printables? To get them both for free, just sign up for our newsletter in the box below. You should see a box with a picture of the printables. Add in your information and the files will be sent to your email address. From there, you can print as many times as you would like.
Please note that these printabes are for personal use only. You can also email me if you have any issues with your download. Want to take a closer look at both printables? See the images below!
Free Donut Art Printable: Better Together
The first print is "better together" and features a donut with sprinkles (of course) and a cup of coffee. They are definitely better together don't you think?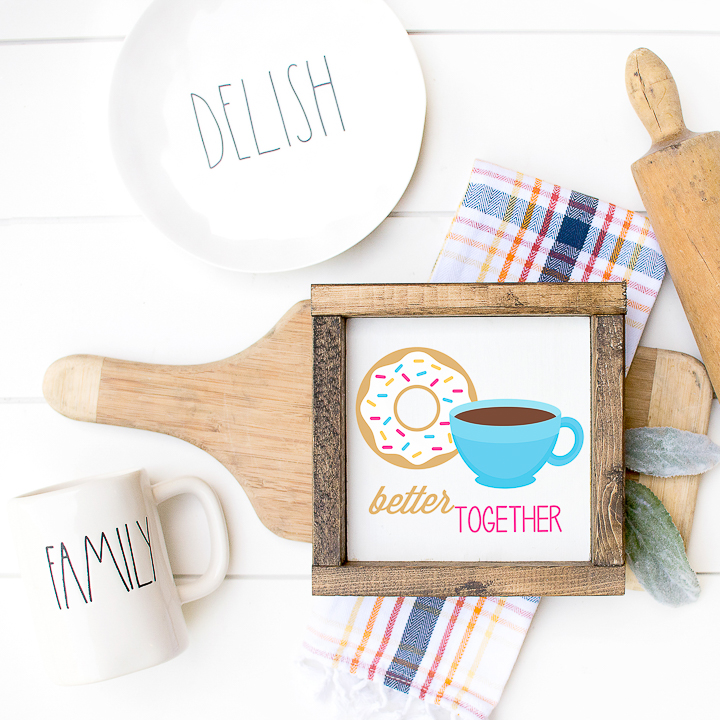 You can print this at home or take to your local printer for a larger or nicer version of this art. You might even want to pair it with some Rae Dunn pottery. See our guide and find out where to buy Rae Dunn here.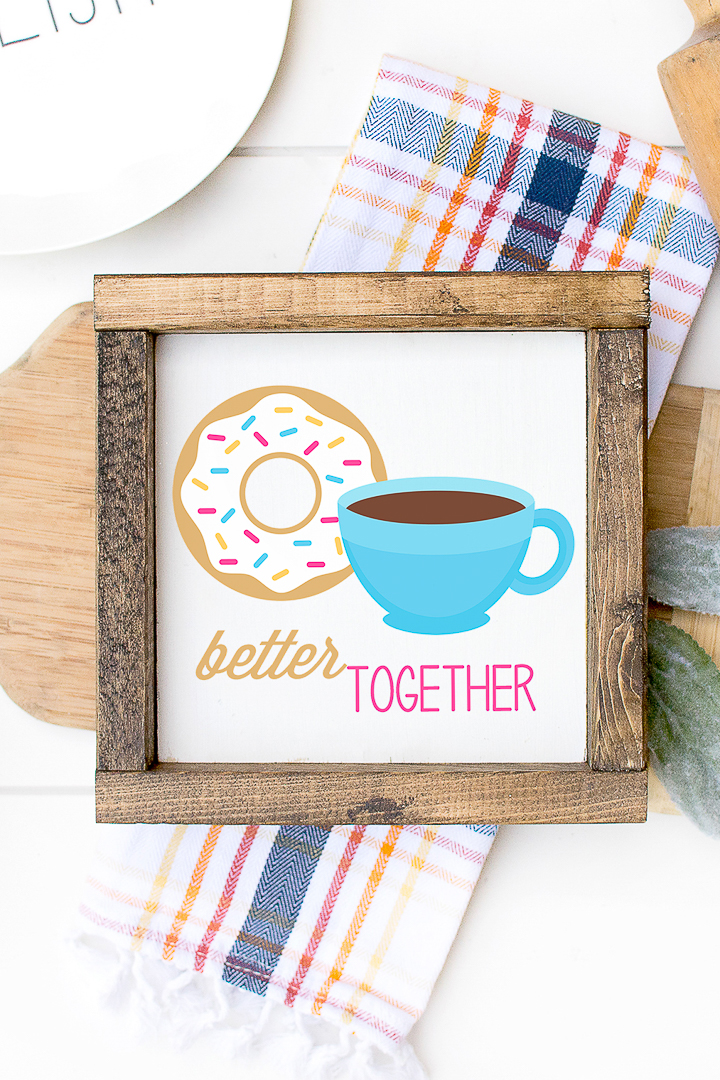 Free Printable Donut Art: Life Is Short, Eat More Donuts!
Next is the "life is short" print. Because we all know life is short….why not eat more donuts? Especially those with sprinkles! This great print will look great in a fun themed kitchen or even a teen's room.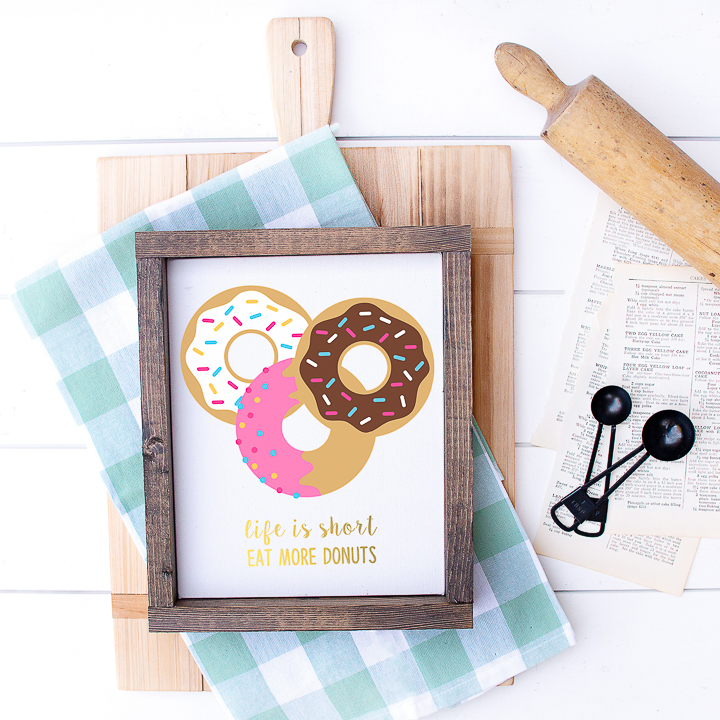 Print and use it in any way that you would like! I hope you have enjoyed this free printable art as much as I love donuts. And yes I do love donuts…a lot! In fact, my chocolate cake donut recipe is one of my faves!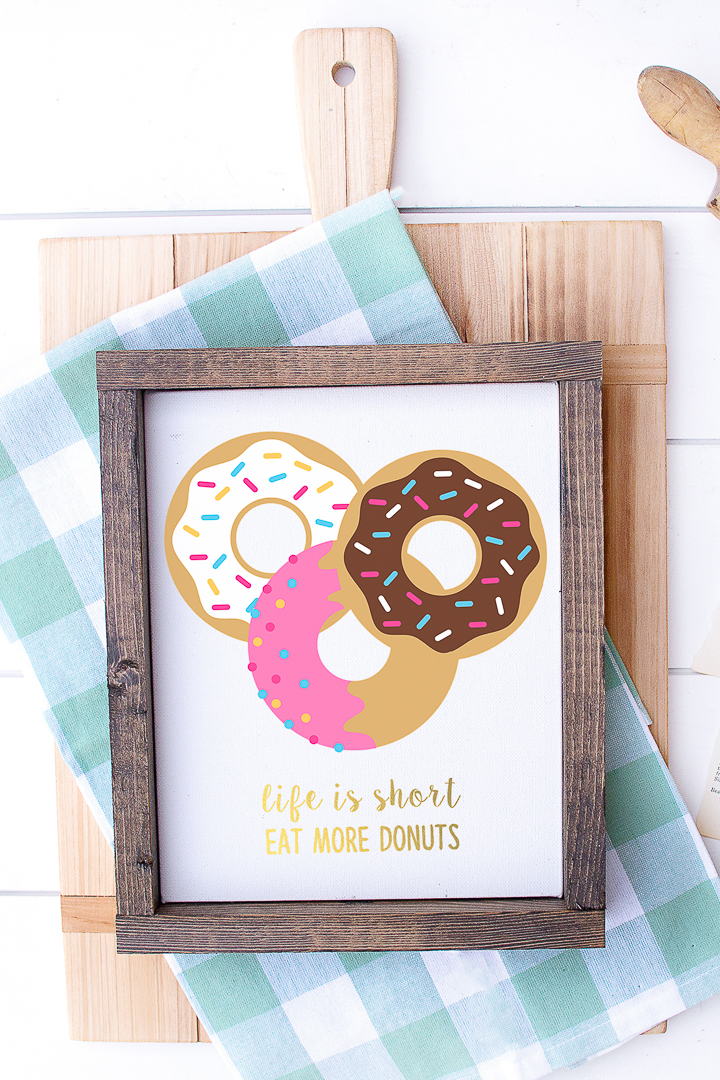 I hope you have enjoyed these donut printables! I think these will look adorable as cheeky decor for your home!
If you love this free printable kitchen art, you might also like: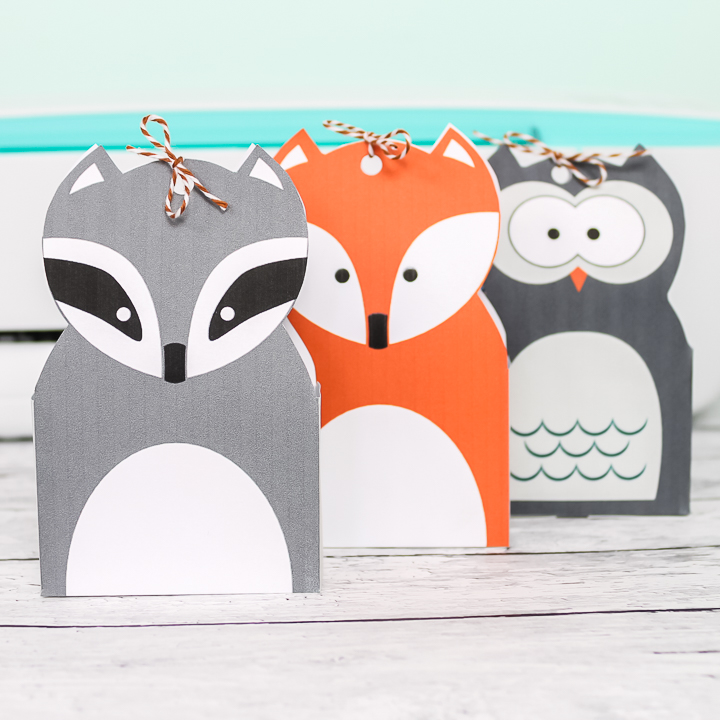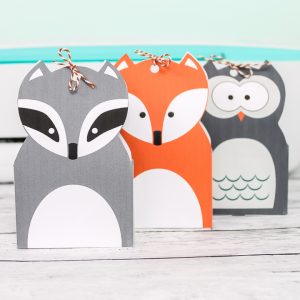 Woodland Animal Gift Bags
Print these bags for free then assemble them using these easy to follow instructions.
Read More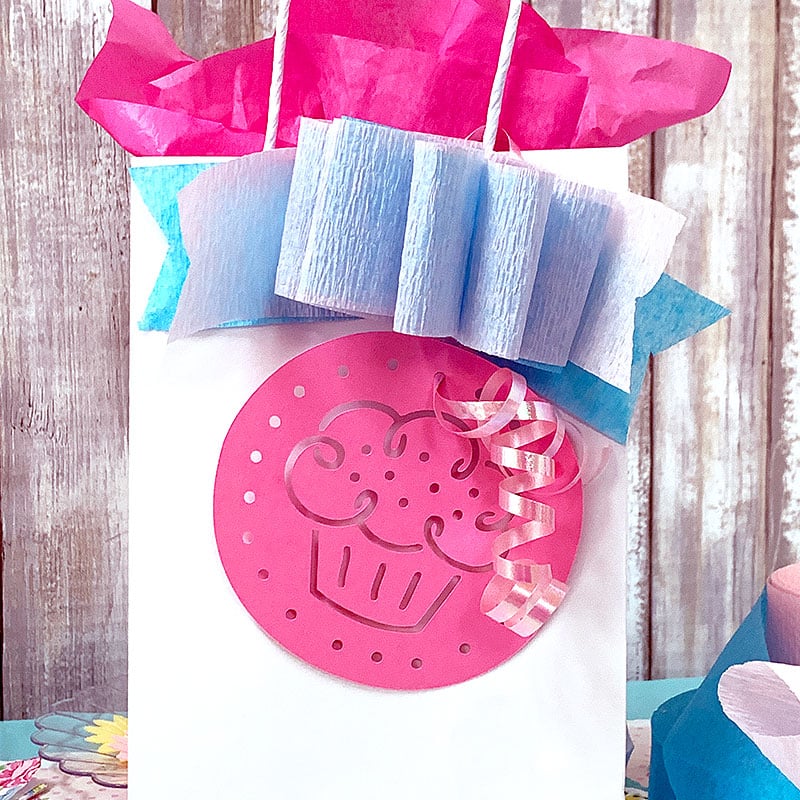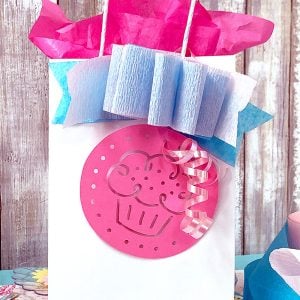 DIY Gift Bag with Cupcake Tag
Make a cupcake gift tag with your Cricut and add to a cute bag for a present.
Read More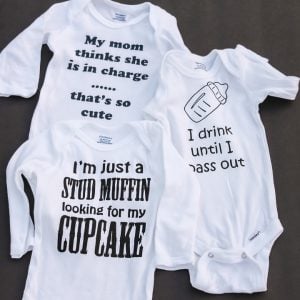 DIY Baby Onesies with Iron-on
Use heat transfer vinyl to customize those onesies in addition to our three free SVG files.
Read More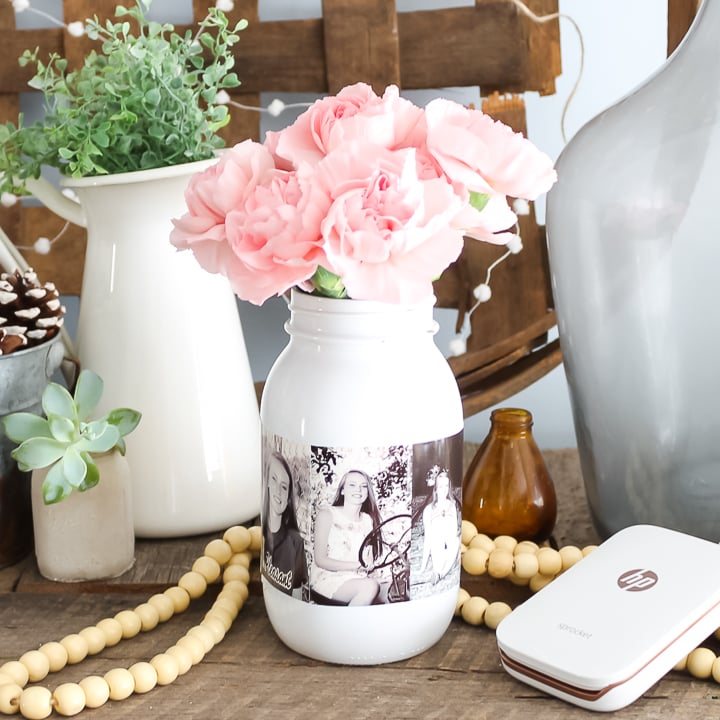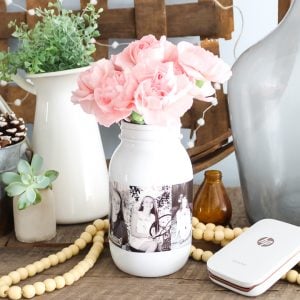 Mason Jar Centerpiece with Pictures
This photo mason jar is easy to make and will make a great gift as well.
Read More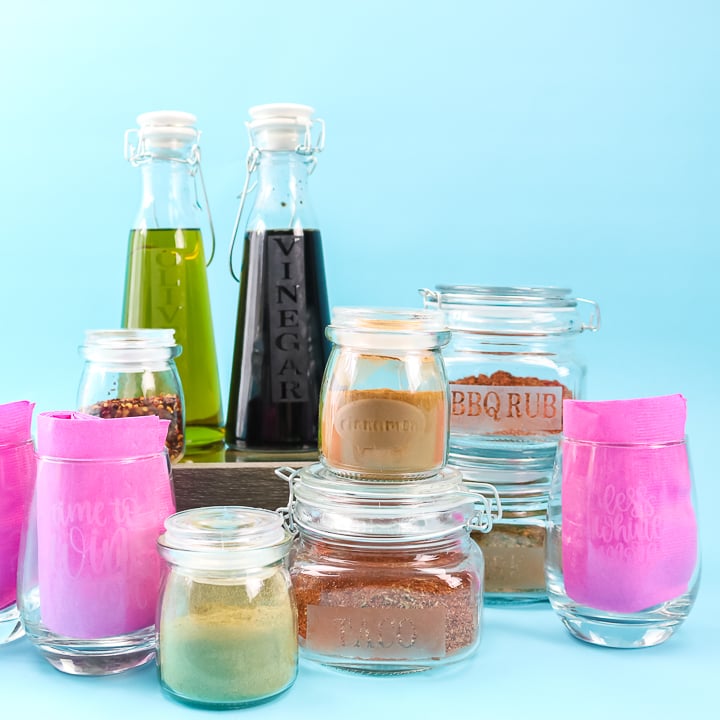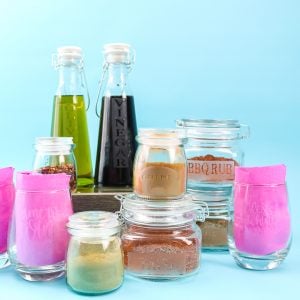 How to Etch Glass with a Cricut
Grab your Cricut machine and start etching glass with this easy to follow tutorial.
Read More