A peeps mason jar is an easy way to make an Easter centerpiece in just minutes. For me, peeps are the essential Easter candy for decorating. Yes, you read that right. I actually do NOT like to eat them but adding them to my decor makes me REALLY happy! So, grab a few supplies and make a cute jar with some marshmallow peeps.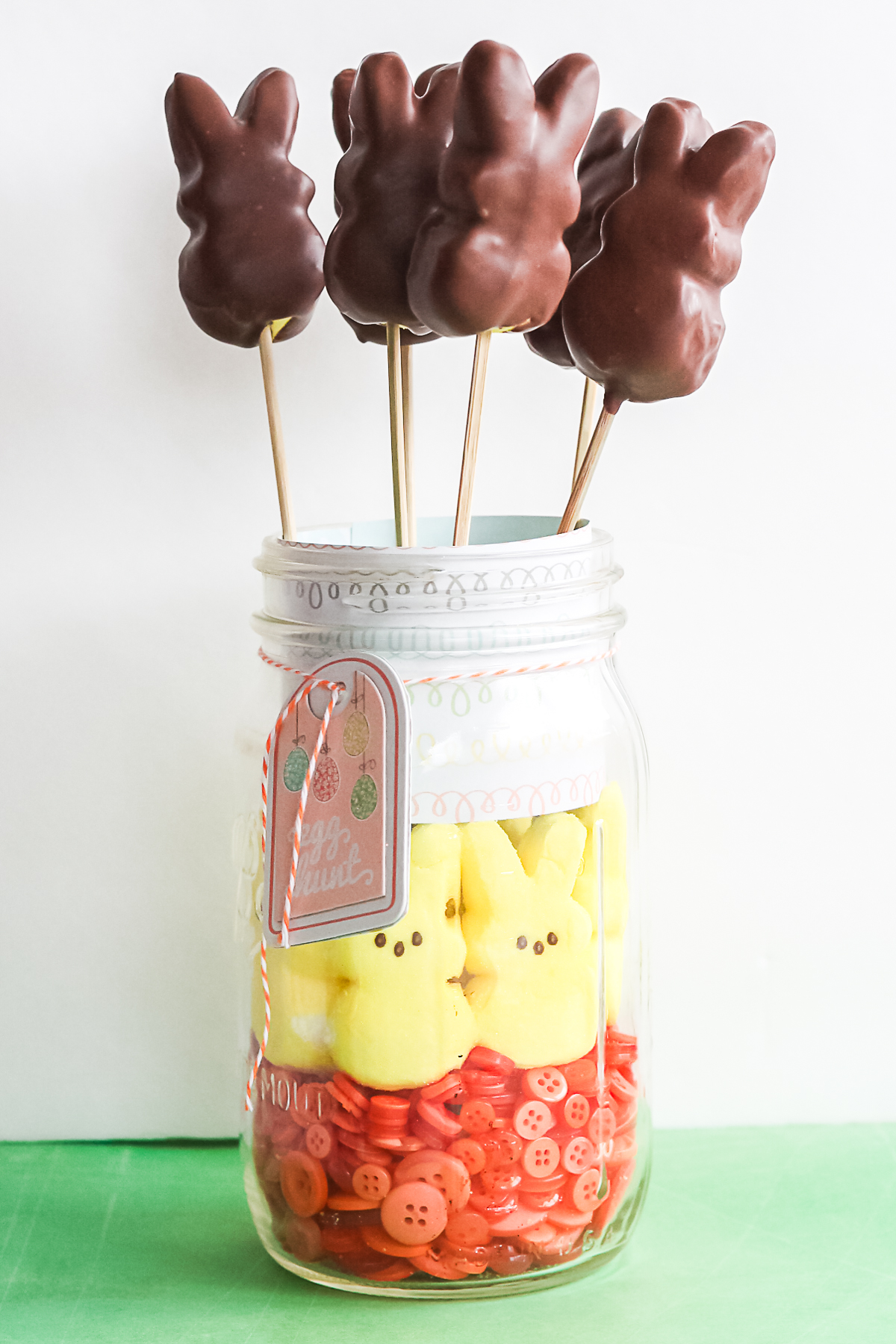 Peeps Mason Jar
Let's start with how to make this cute mason jar filled with peeps then we will talk about what to put in it for your Easter celebrations. I love a quick and easy craft and this is definitely one of those. You can pull this one together in probably 10 minutes total!
Supplies needed:
How to Make This Easter Centerpiece
Now that you have your supplies, it is simple to make your jar. Just follow these easy instructions:
Add buttons to the bottom of your jar.
Layer on the bunny peeps facing out.
If you are going to add fresh flowers to your jar, insert a smaller jar inside your peeps to add water.
Cover the rest of the inside of the jar with a piece of scrapbook paper cut to size. Tape into place.
Tie a cute tag onto the jar with baker's twine to finish the entire thing.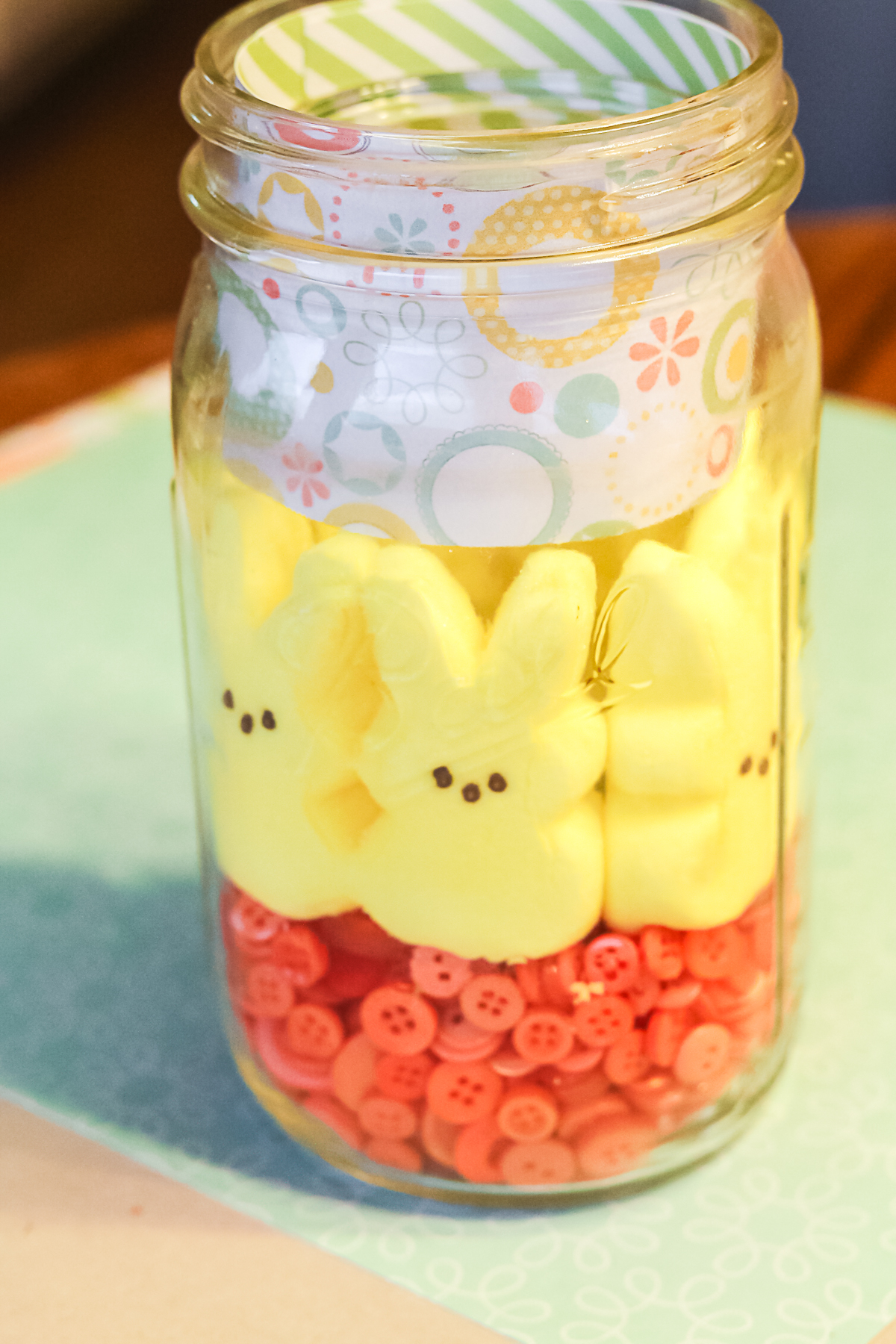 Want to watch me make this peeps mason jar live? Just click play on the YouTube video below! As a bonus, you also get to watch Carolina from 30 Minute Crafts make a mason jar craft as well. Twice the crafts is definitely twice the fun!
Adding Flowers to the Inside
Now that you have your peeps mason jar complete, what will you put inside? You have a few options but my favorites are flowers and dessert. First, if you put a smaller jar inside you can add a bit of water and place in some live flowers. Fake flowers will work as well and you wouldn't need the water.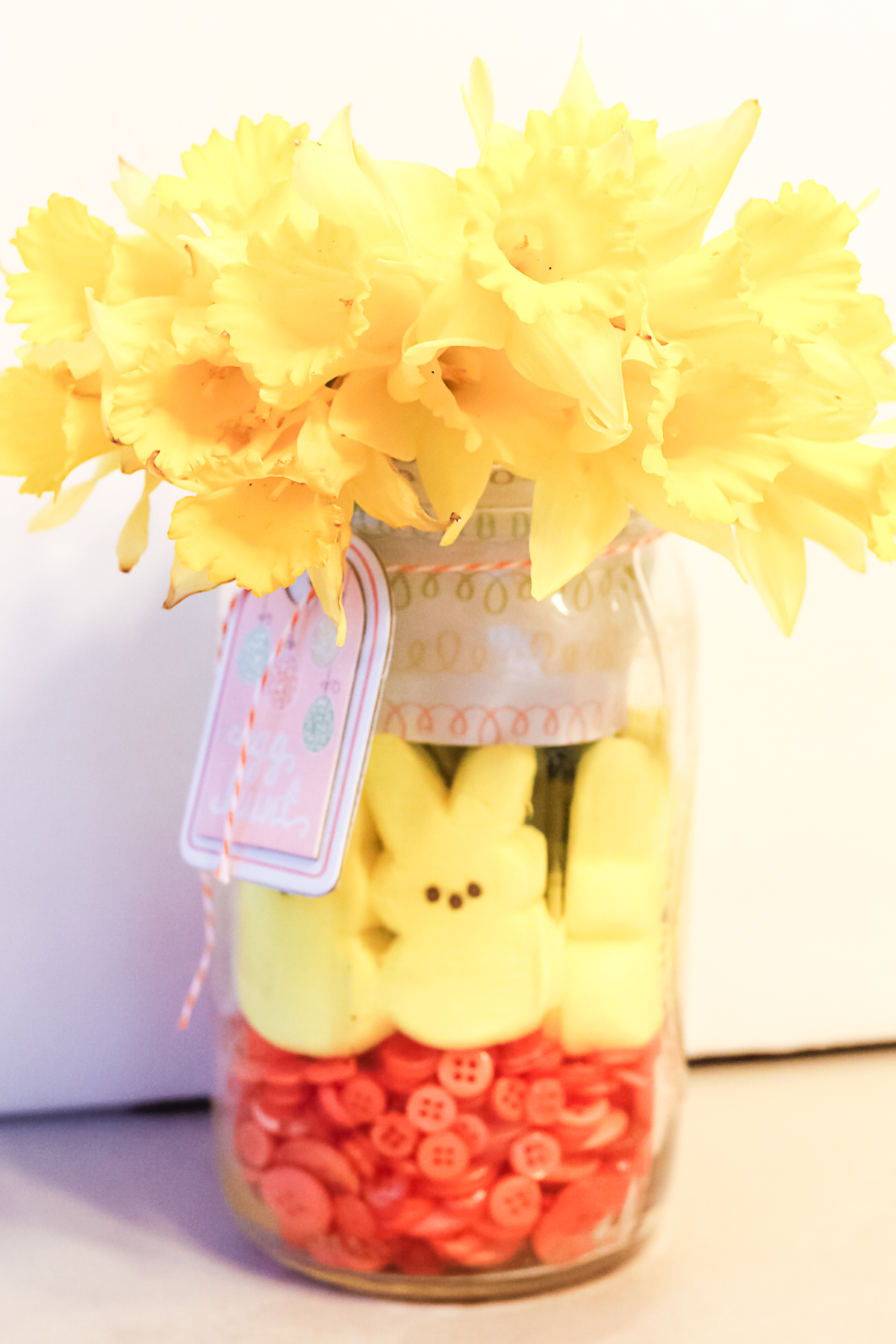 Adding Chocolate-Covered Peeps
Make dessert part of your Easter centerpiece by adding in some cute chocolate-covered peeps. Just add your peeps to some skewers.
Then melt some chocolate or some candy melts and dip each peep inside.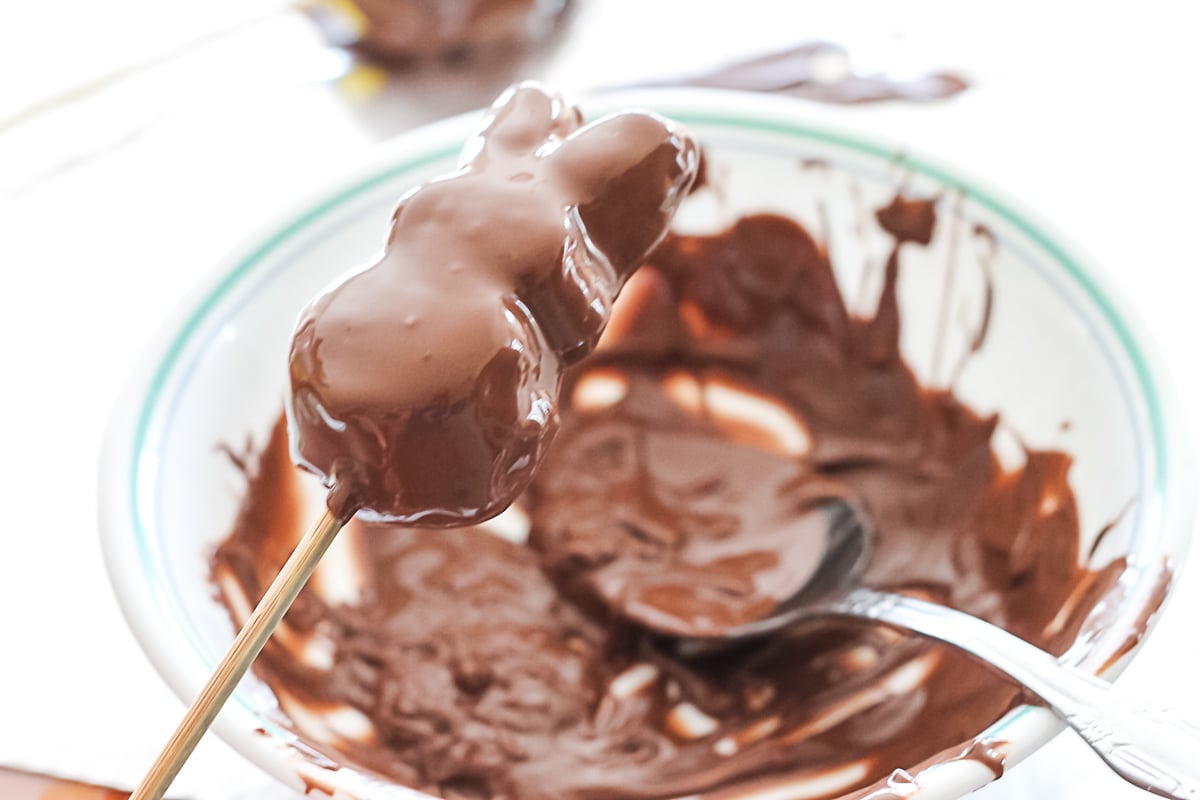 Place each one on parchment paper or even aluminum foil to harden.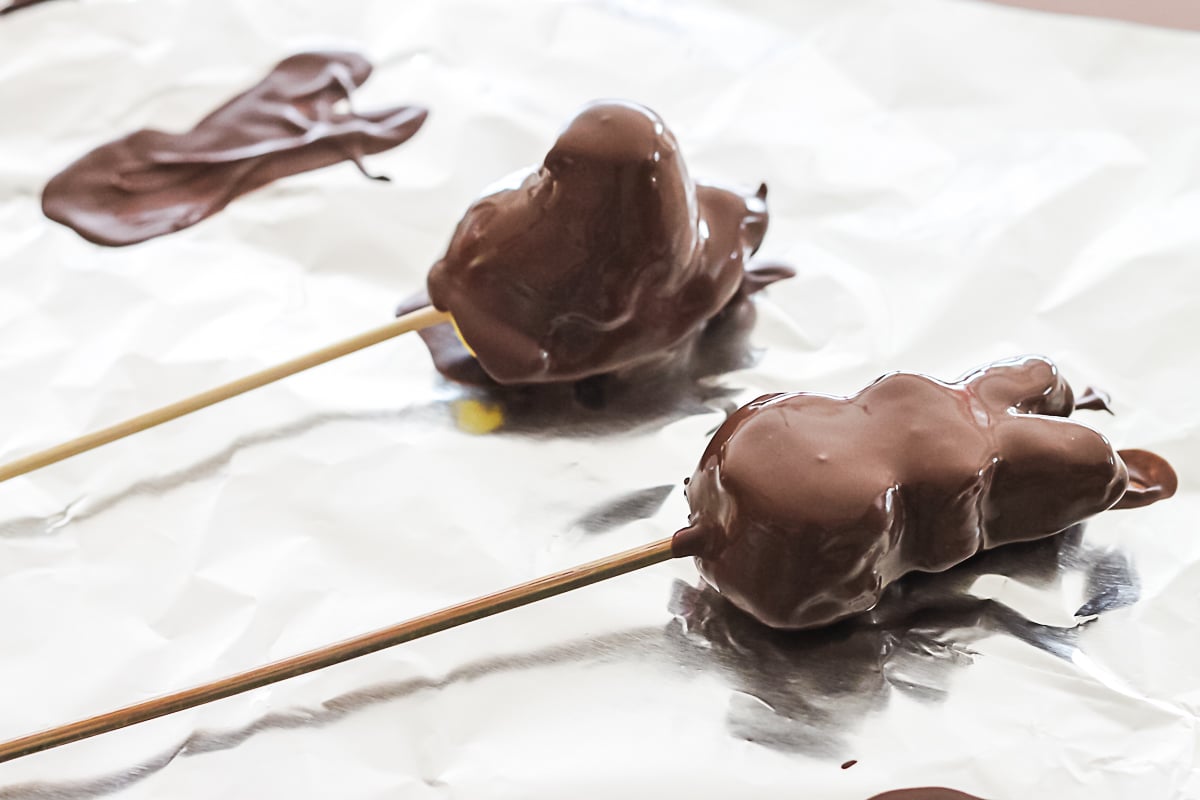 Once they have hardened, add them directly to your peeps mason jar. The buttons at the bottom will help to hold them up into place. Remember I said that I don't like peeps? I make a special exception for the chocolate-covered variety!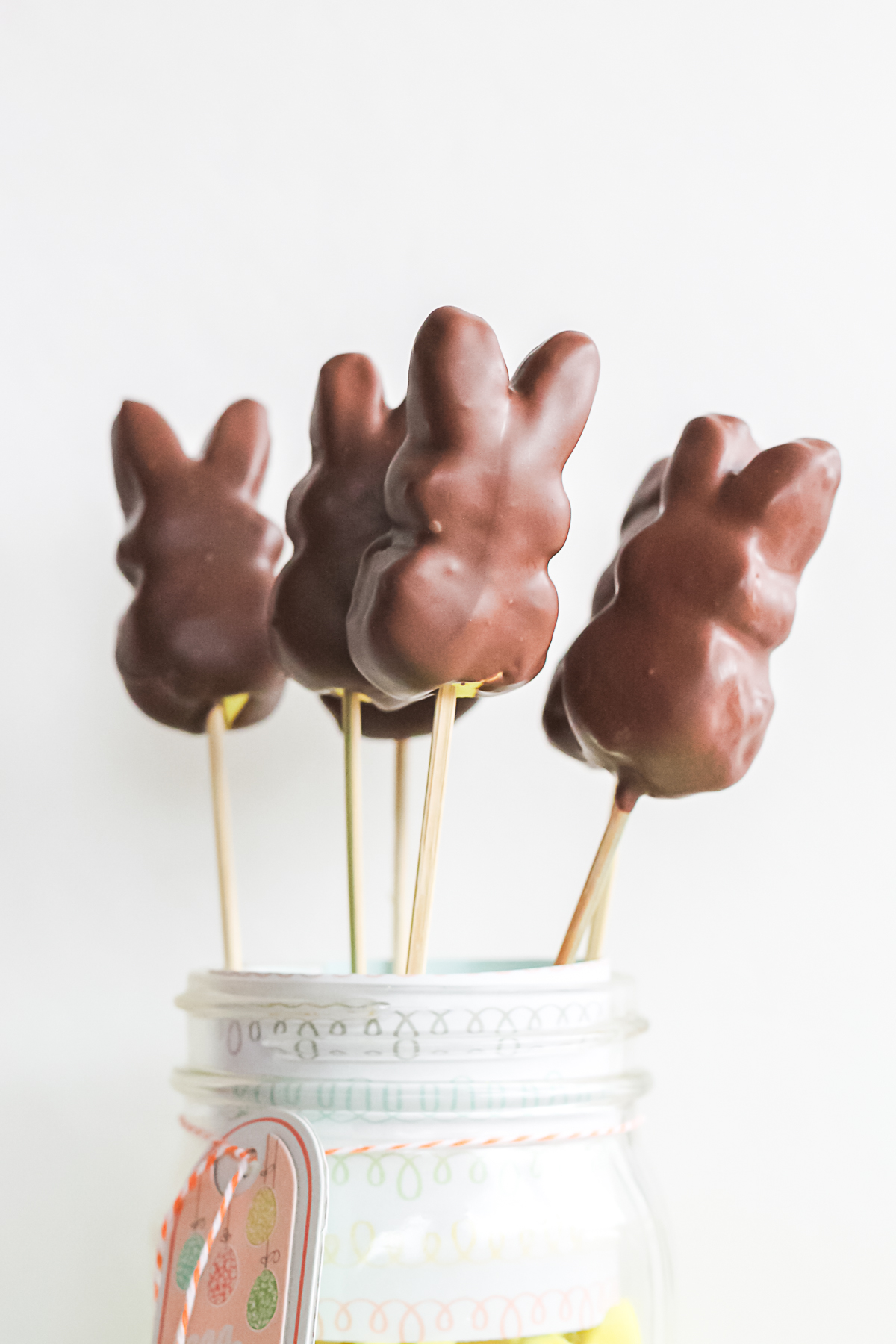 You can add as many or as few of these as you would like. This would also make a great edible gift idea if you need to give someone something special for the holiday.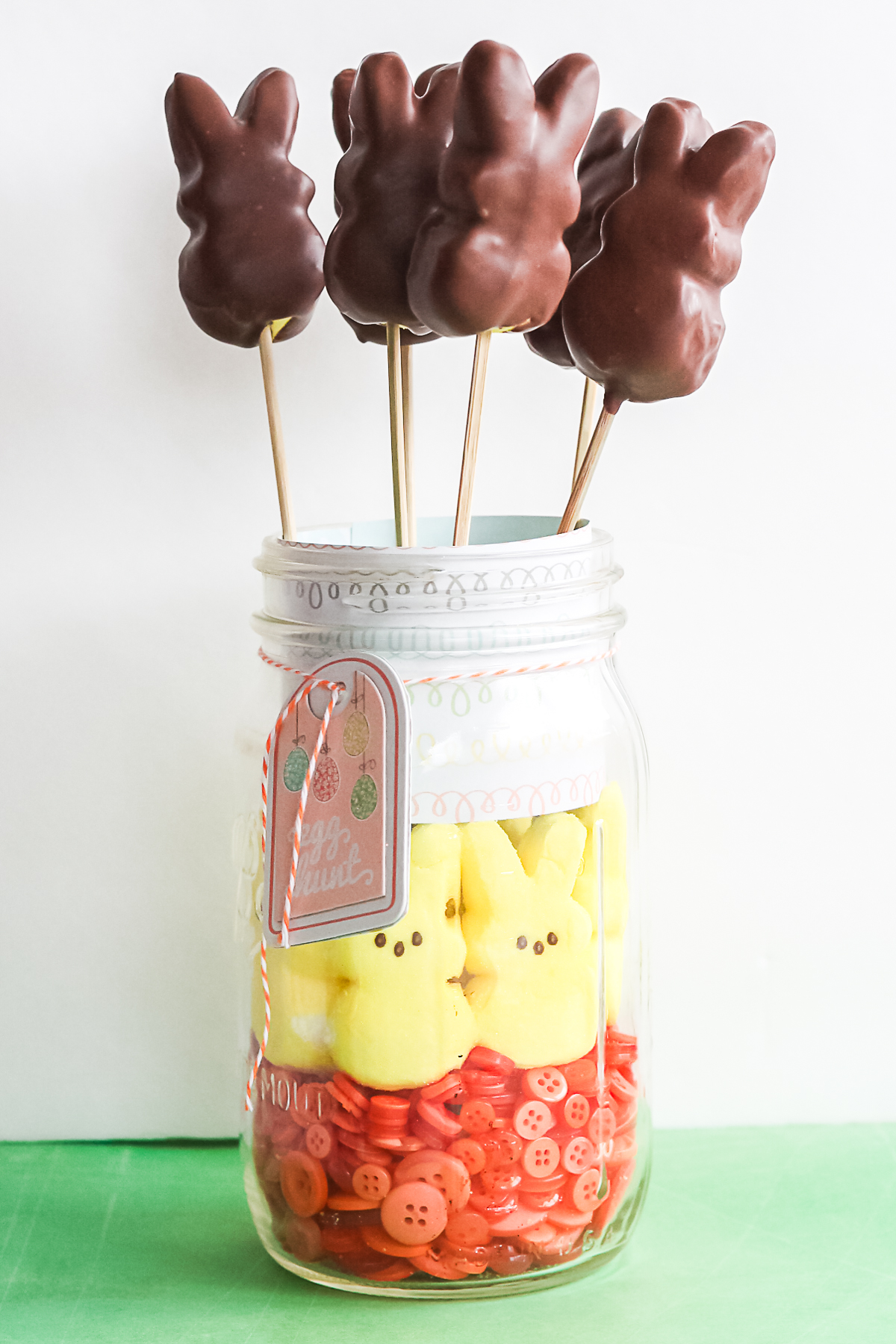 So, will you make your own version of this cute centerpiece? If you don't like the colors I used, you can pick a different variety of bunny peeps and mix it up a bit. Get as colorful or as plain as you would like. Got peeps leftover after this craft? Try these other peeps ideas!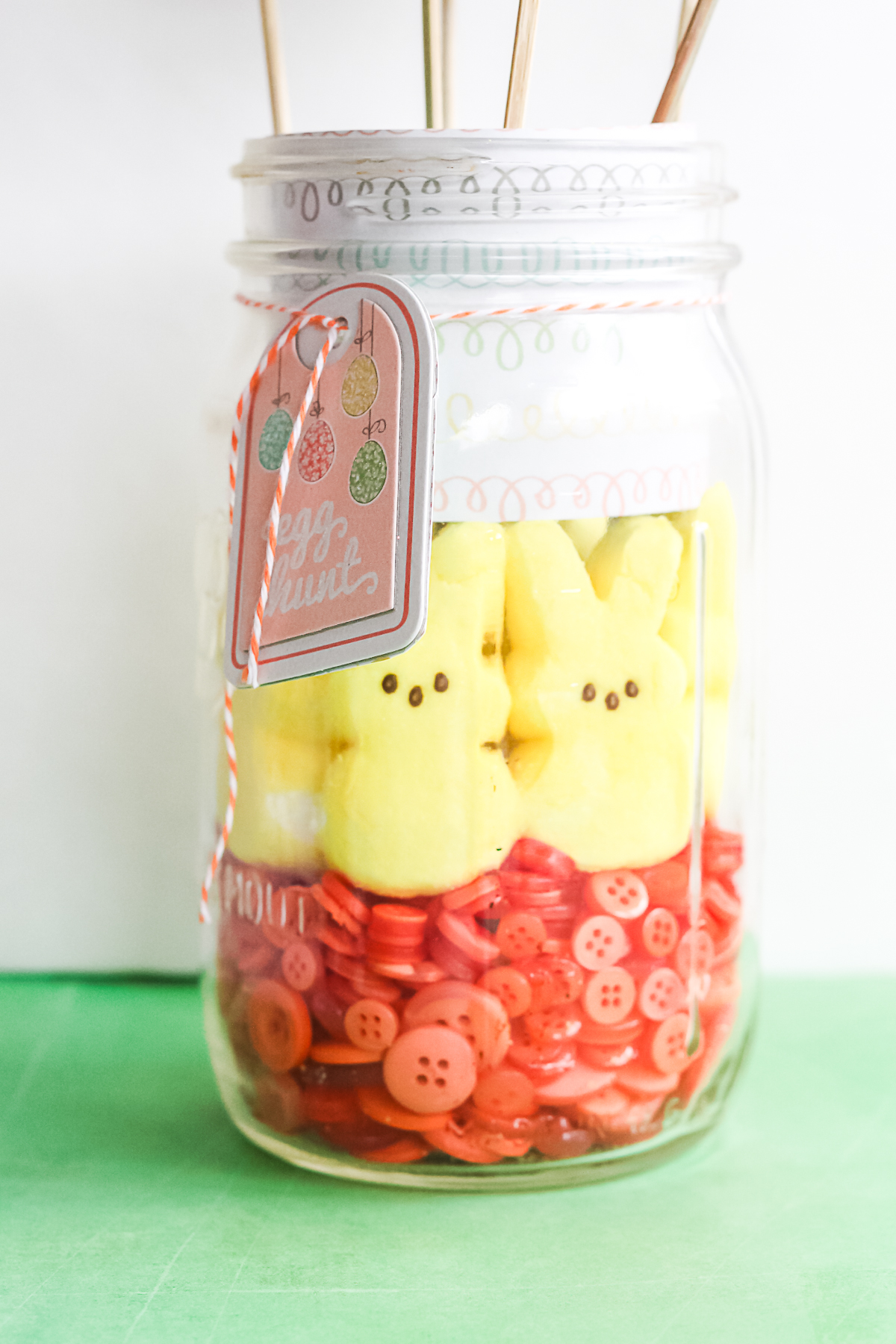 For me, the classic yellow is still my favorite and I think they work great with the orange of the buttons! Please note that you should NOT eat the peeps that are inside the mason jar as they will touch the buttons and the paper.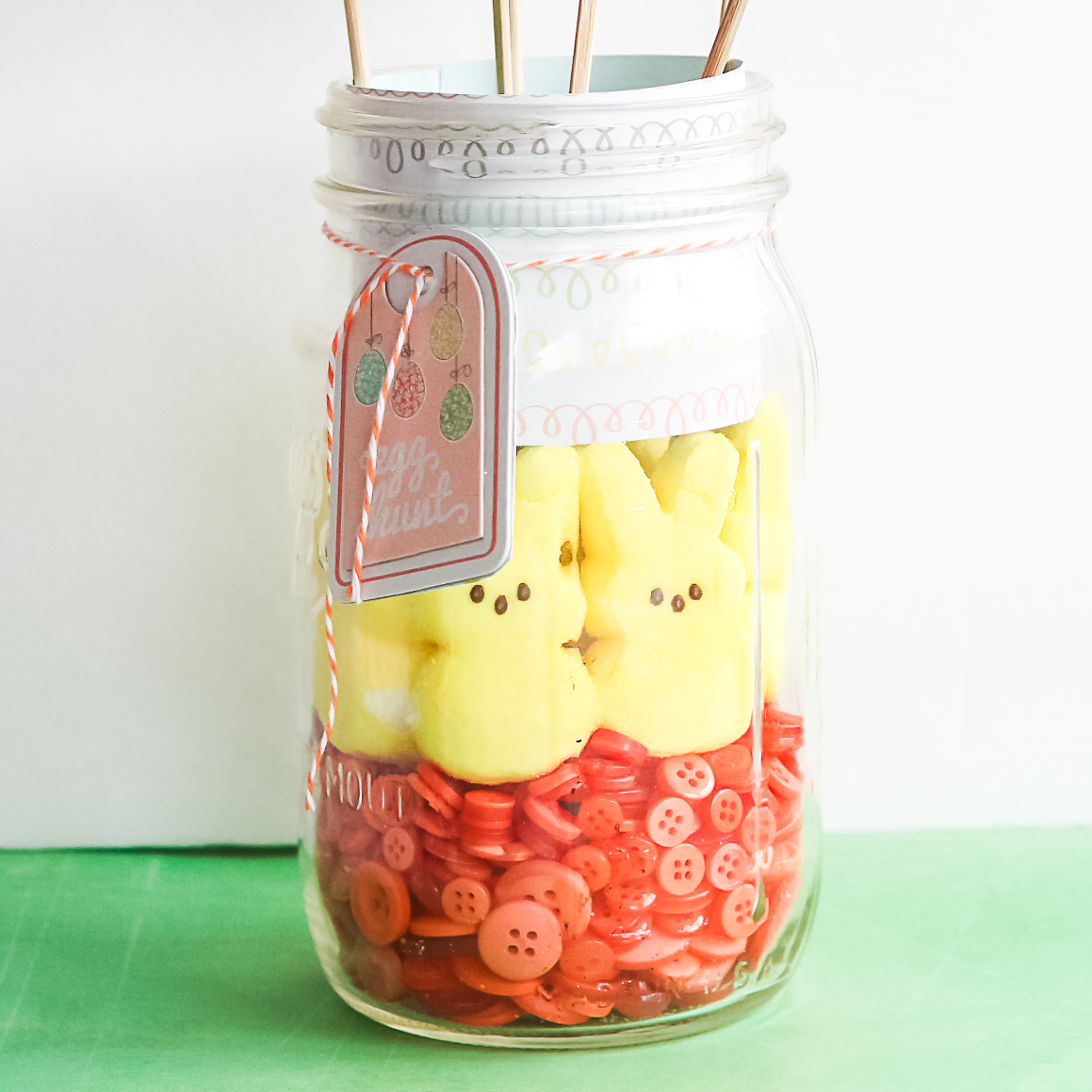 So, who is ready to add this peeps mason jar to their Easter decor? I think I may need another one…or three!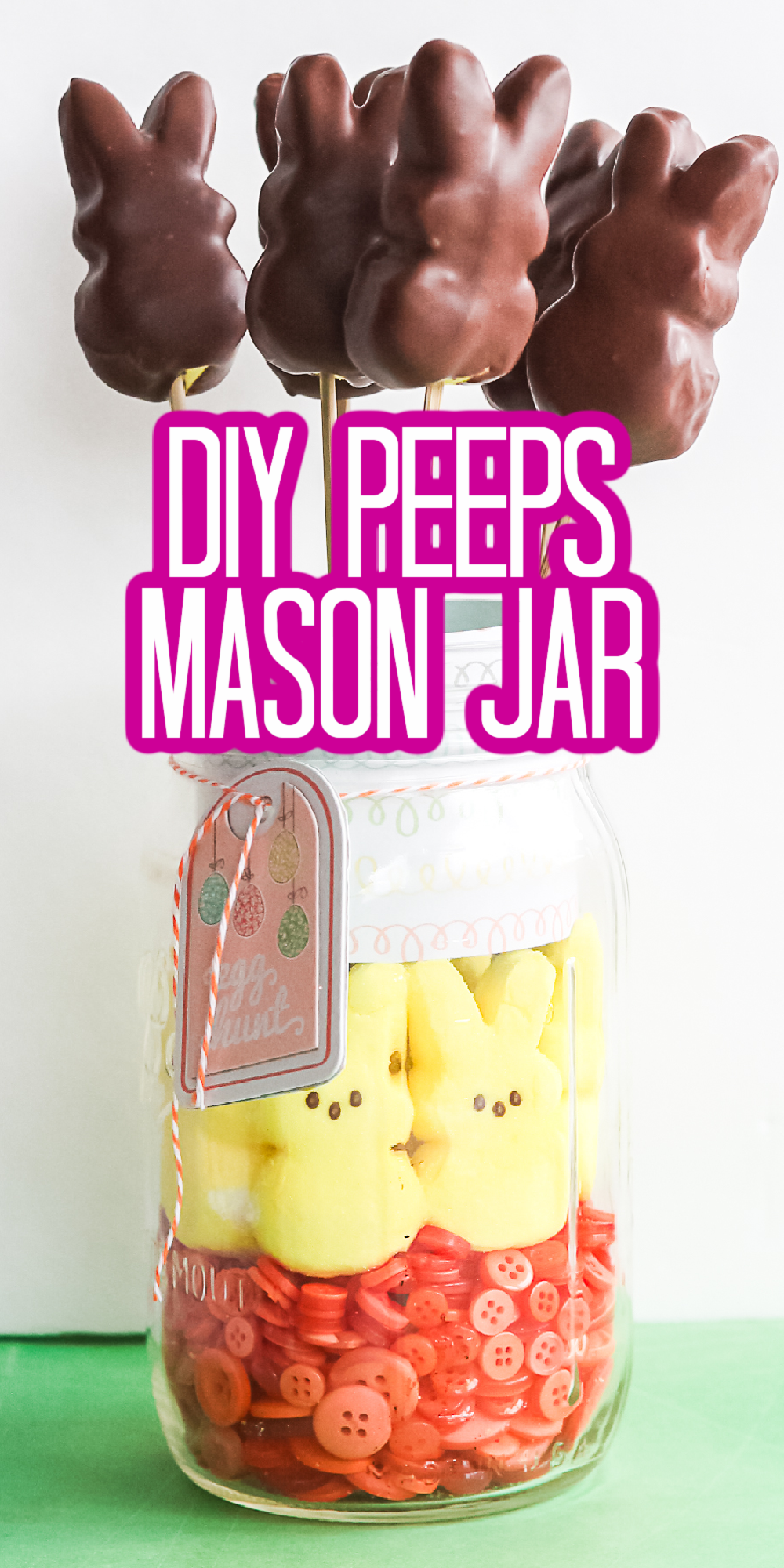 Want more Easter mason jar ideas? Try the links below!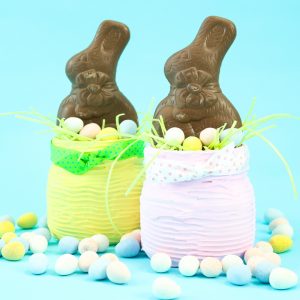 Making Easter Jars
Making your own mason jar Easter Baskets is so easy to do! Give them a try following the instructions below.
Read More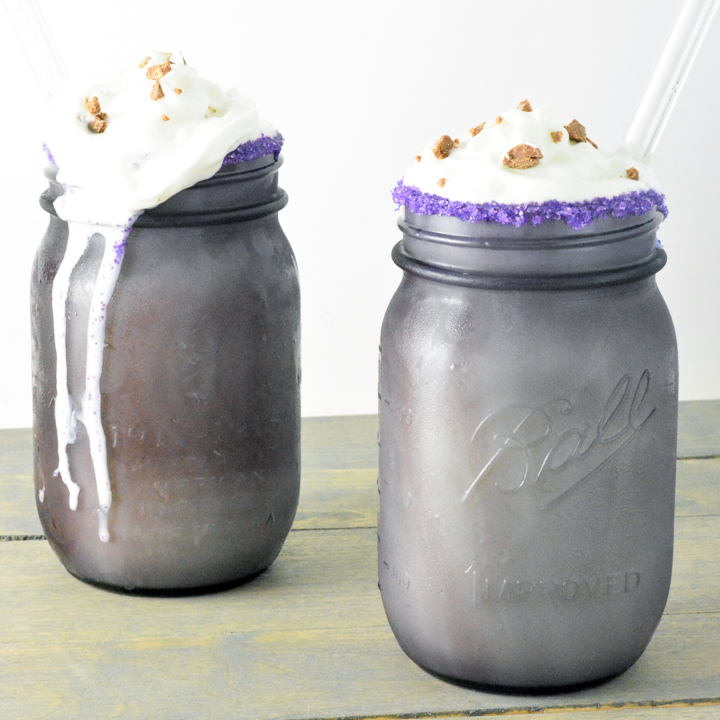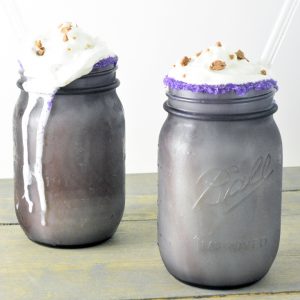 Cadbury Milkshake
Serve up this Easter milkshake recipe for a snack or a satisfying dessert.
Read More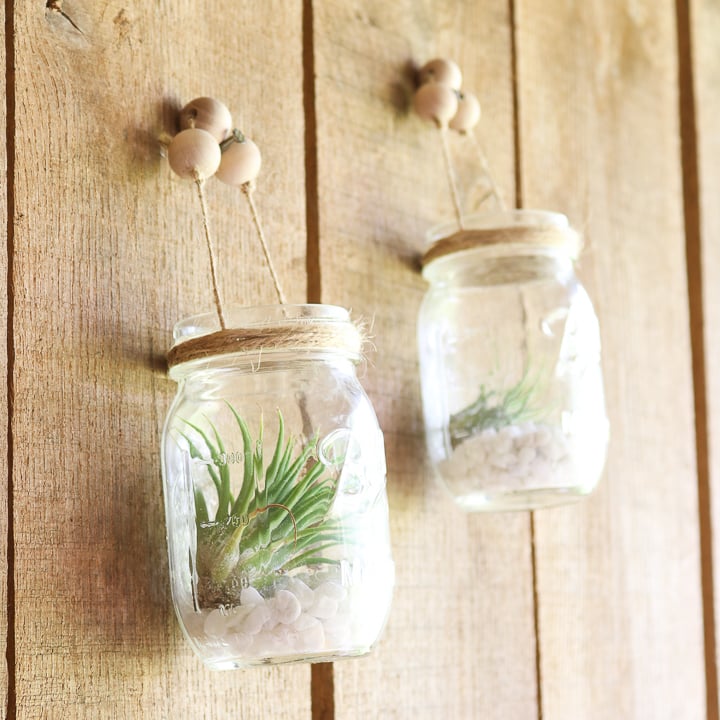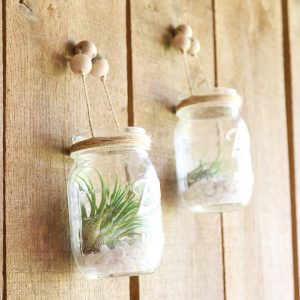 Air Plant Hangers from Mason Jars
Make these air plant hangers from mason jars and hang them around your home!
Read More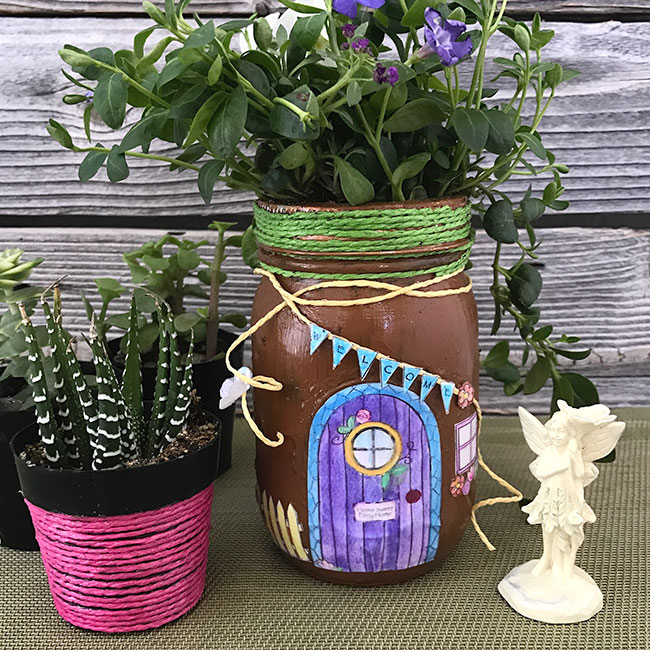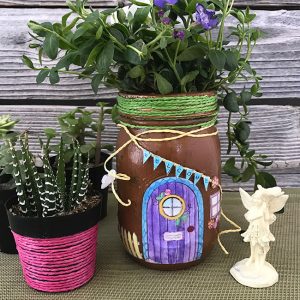 Mason Jar Fairy House Craft
Make this adorable mason jar fairy house to add a whimsical touch to your home garden or fairy garden! This craft includes a free coloring page printable to accessorize your fairy jar!
Read More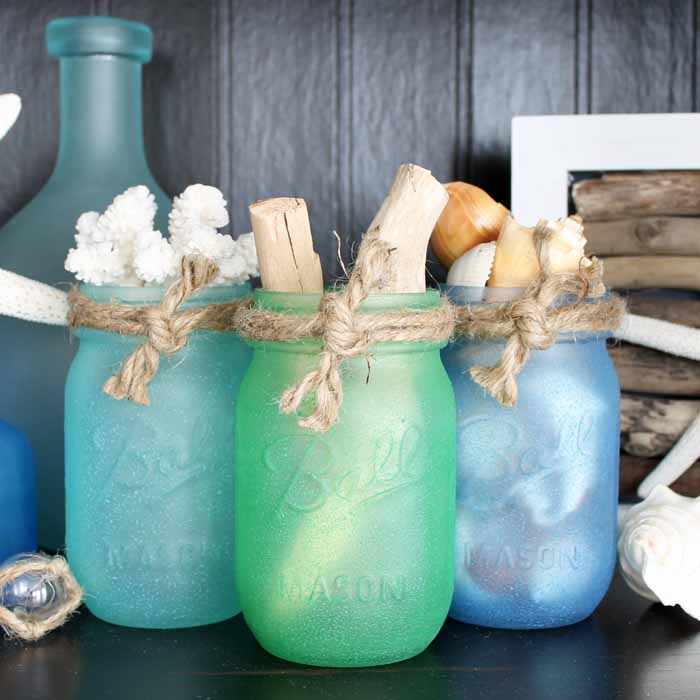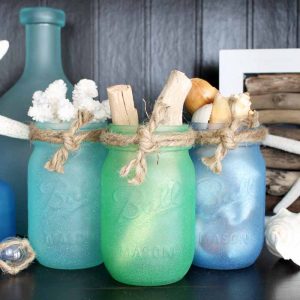 Sea Glass Painted Jars
Paint any jars to look like sea glass with this quick and simple project!
Read More
A Year of Jar Crafts
Sign up for our email list to get a FREE book with an entire year of jar crafts! 12 months, 12 crafts, tons of fun!