Easter table decorations from avocados? Yep you read that right! I have a quick and easy avocado centerpiece for your Easter table today. You are going to love this one! I was sent some
Avocados from Mexico
to play around with and I came up with something y'all are going to love. But first this week I am teaming up with Carolina from
30 Minute Crafts
to bring you an entire week of Craft Lightning. Craft Lightning is crafts that can be completed in 15 minutes or less. If you missed anything this week be sure to check out the
day 1
,
day 2
, and
day 3
features. Now that you are all caught up, lets craft with some avocados!
(Psst…you have a chance to win an avocado prize pack worth $50 at the bottom of this post….don't miss the giveaway!!)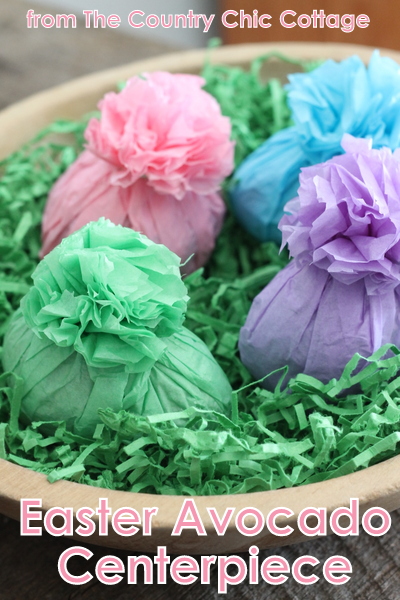 First of all I am going to answer the question "why craft with avocados?" I hear from people all the time that want to decorate their home for all of the holidays but just don't have anywhere to store the decorations. This craft is perfect for you! You can decorate your Easter table with this centerpiece then dismantle and eat the Avocados from Mexico afterwards. Perfect for anyone with little room or who just hates seasonal clutter. So grab your avocados, baker's twine, and tissue paper and get crafty.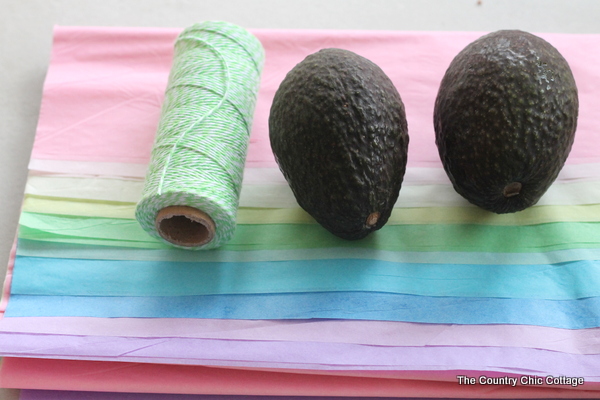 Fold a sheet of tissue paper in half and lay your Avocado from Mexico in the center. Let's talk about how to tell apart your avocados for just a second. This part is important once you eat them AFTER Easter!
Avocados from Mexico are Hass avocados. Avocados from Florida are the Fuerte variety. While Hass avocados have a green-black pebbly textured skin, Fuerte avocados have a smooth skin and have a higher water content than Hass, making them less versatile for recipes. So get the green-black pebbly texture so you can use these in your recipes after you are done displaying them okay?
Just pull up the tissue paper around your avocado to the "front" of your "egg" and tie with a piece of baker's twine.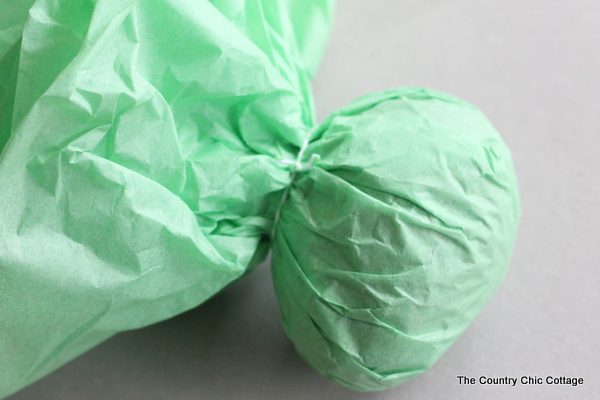 Then cut off the excess tissue paper. We are going to shape these rosettes in a minute but this step is truly just cutting off the excess.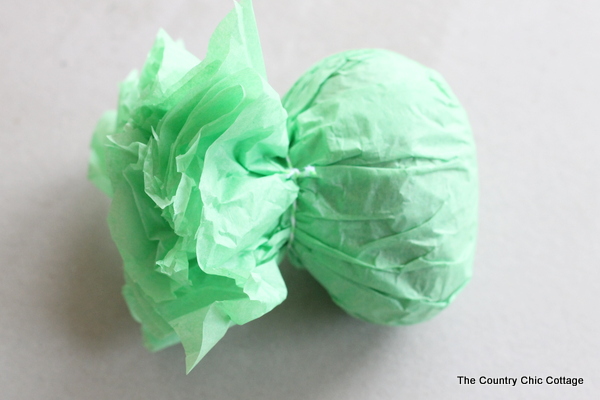 Now you can take your
scissors
and trim your tissue paper until you get a "flower" on the front of your "avocado egg". .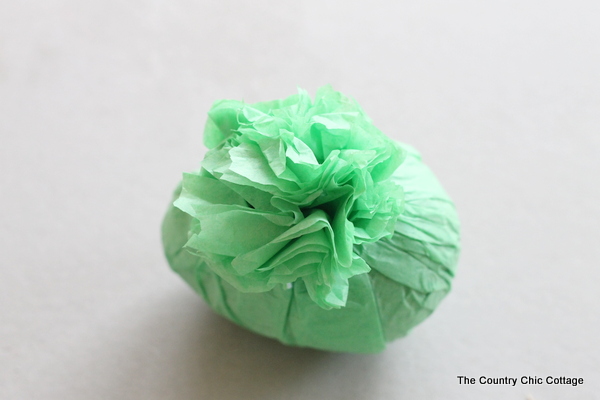 Put it in a bowl with some shredded green paper and continue making eggs in a variety of pretty colors. Add these to the center of your Easter table and everyone can ooooh and aaaah over your pretty egg creations.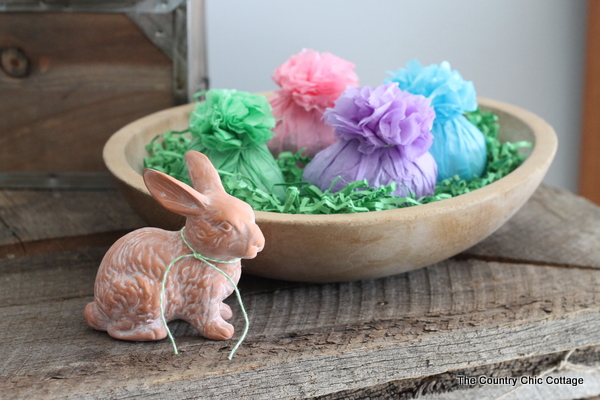 Then after your guests have went home just cut the baker's twine, grab your Avocados from Mexico, and cook up a recipe. Wait you don't know how to cook with avocados? I have a giveaway for you below that includes a cookbook — don't miss it!
Your Easter decor no longer needs to be clutter after the holiday. Use Avocados from Mexico in your Easter table decorations and eat your decor after the holiday. This quick and easy avocado centerpiece can be the talk of your family gathering.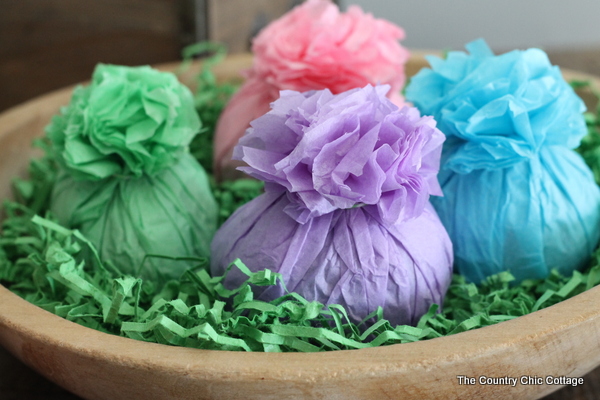 Now would y'all like to win your very own Avocados from Mexico prize pack? I thought you might!
Time to win your own Avocados from Mexico Prize Pack (retail value $50). The prize pack will includes: a copy
of Chef Roberto Santibañez' cookbook,
Truly Mexican
; an "I Love Avocado" t-shirt; a time-saving
avocado slicer; and a $10 gift card to an area retailer where Avocados from Mexico are sold. Also below you can follow along with The Amazing Avocado on social media (psst these will also get you extra entries in the giveaway).
The Amazing Avocado's Facebook page
Just enter using the rafflecopter form below and good luck!
THIS GIVEAWAY IS OVER!
a Rafflecopter giveaway
I was compensated for my participation in this program by The Amazing Avocado and One to One Network. The opinions and project are all my own.