Create an easy custom airbrushed shirt with this super simple technique. It's so easy that the kids can even make their own shirts!
As a parent, there are times when you need just a simple crafting activity to keep the kids busy and engaged. Making tie-dye creations is classic, but also time-consuming and really pretty messy.
What if, instead of tie-dying shirts, you could paint t-shirts in an easy and FAST way? It just might keep the kids entertained (and beat back summertime boredom).
Did you know that you can make an airbrushed shirt in just minutes? It's TRUE! And, as a bonus, it's easy enough that your kids can do it and have a hand in creating their own shirts!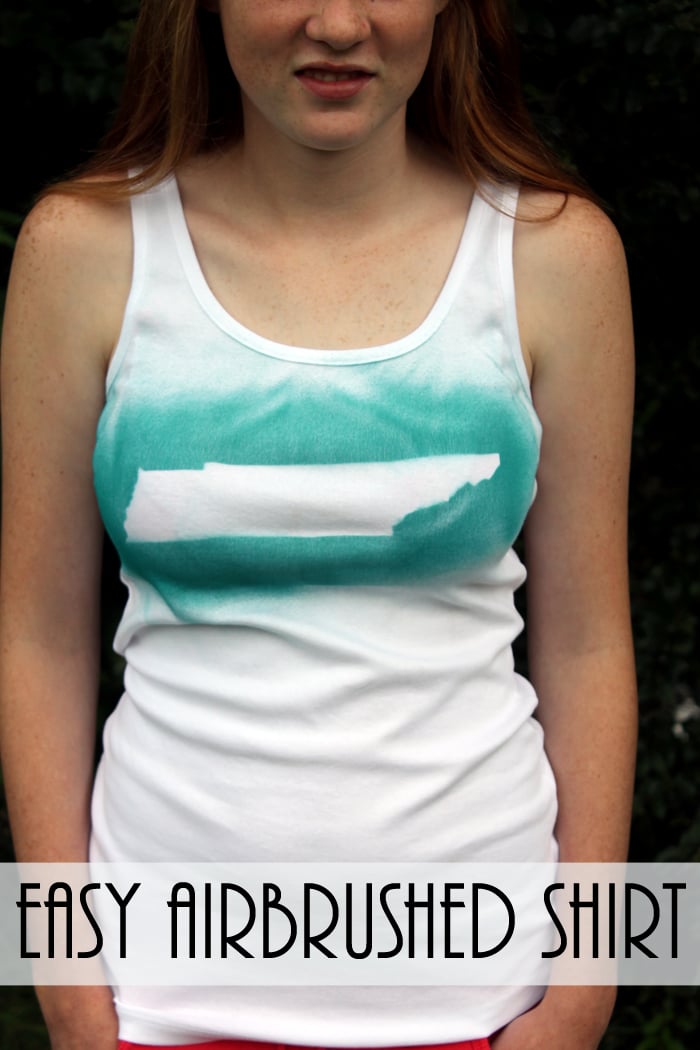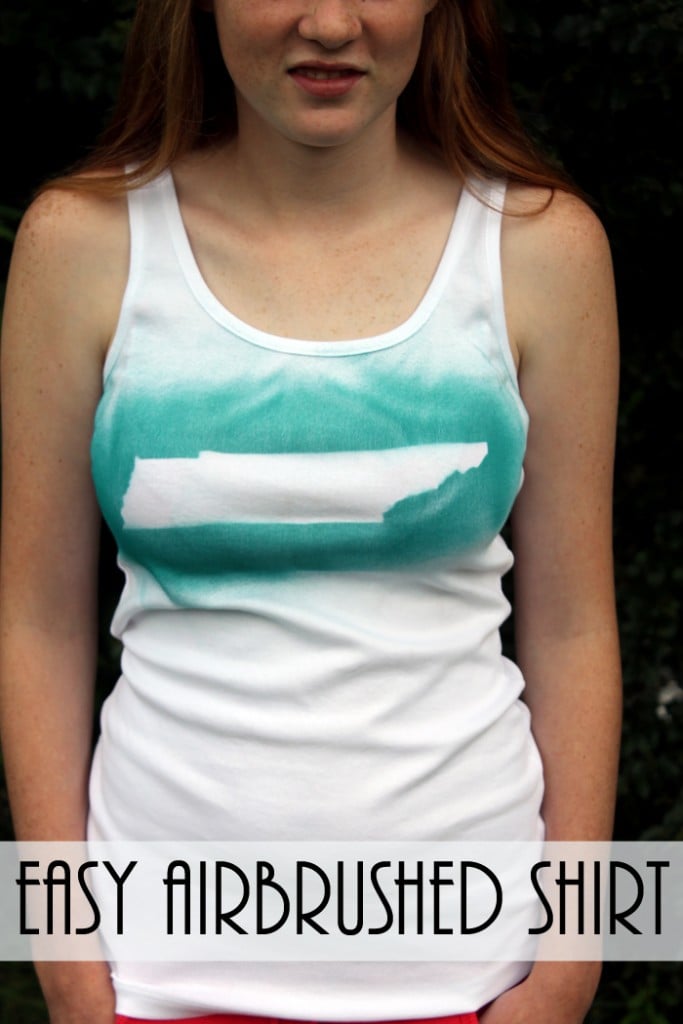 We heard about the Airbrainz Airbrush and wanted to give it a try. To say that we had a blast coming up with a shirt design and experimenting with the Airbrainz Airbrush is a huge understatement. We had a really fun time with this project!
If that, alone, wasn't enough, this project is really super easy which makes it perfect for kids to participate in. Check out how our t-shirts came out! And, if you like how our shirts turned out, make sure to check out Easy Skull Shirt for Halloween.
Supplies Needed To Make An Airbrushed Shirt
The beautiful thing about this craft is that in addition to the Airbrainz Airbrush, you only need a few simple, everyday supplies.
Airbrainz Airbrush from Testors (this green version is no longer sold but you can find a similar version here)
Shirt of your choice
The shape of your choice printed on heavy card stock (we used our state!)
Tape
Cardboard, newspaper, etc. to protect your work surface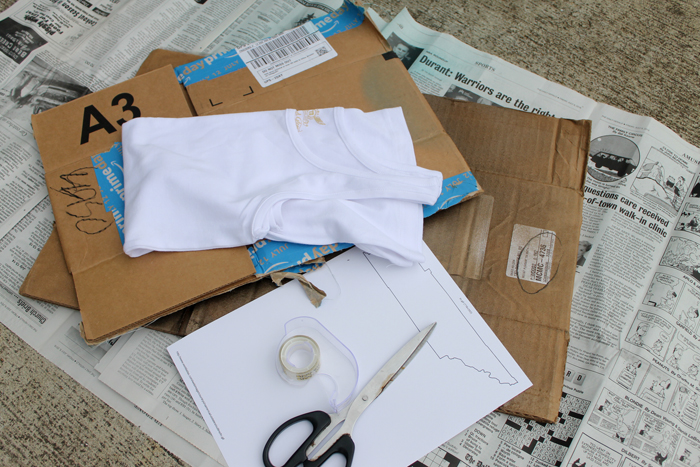 First, a note about the Airbrainz Airbrush from Testors before we get started on the instructions. The exact kit that I am using is no longer available. You can find similar airbrushes here. The kit comes with a compressed air can.
You will also need to pick up a paint set that has the colors you are wanting to try out. The paints really seem to go a long way and a set should be enough to make several airbrushed shirts.
That is it for supplies! Now, let's give your Airbrainz Airbrush a test drive!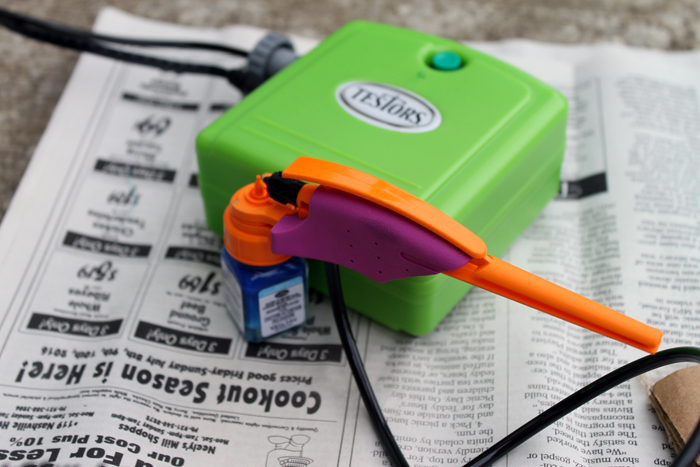 Airbrushed Shirt Video Tutorial
I thought I would make a fun video of the process for making this custom airbrushed shirt so you could see just how easy this is! The video is less than 3 minutes long and we came away with a completed shirt! Super easy!
How To Make Airbrushed Shirts
Now for some written instructions plus tips and tricks!
Pro Tip: I didn't have any trouble with the paint bleeding through, but I added cardboard in between the front and back of my shirts…just in case.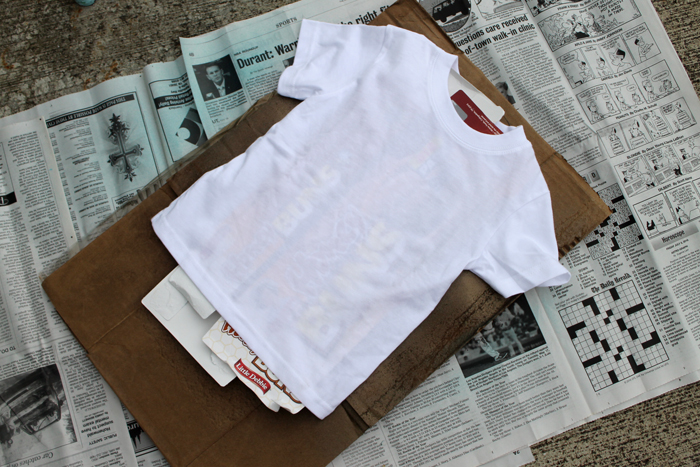 Step 1
I cut shapes from heavy-duty card stock to use as a mask when painting. We used our state's shape, but you could use any shape that you can print or cut from paper.
Step 2
It's time to prepare for airbrushing. There are different methods you can use to airbrush with a shape.
Method 1: I just taped my shape down so it would not fly around when the air hit it. This means that the shape was slightly raised. Some of the paint will slip under the edge leaving you with an imperfect line. We liked the effect plus the use of a little bit of tape is so super easy that we went with it!
Method 2: You could use a removable adhesive over the back of your entire shape and really get all of the edges down onto your shirt before spraying for a very clean line.
Either way you choose to do this project, the final result is super fun!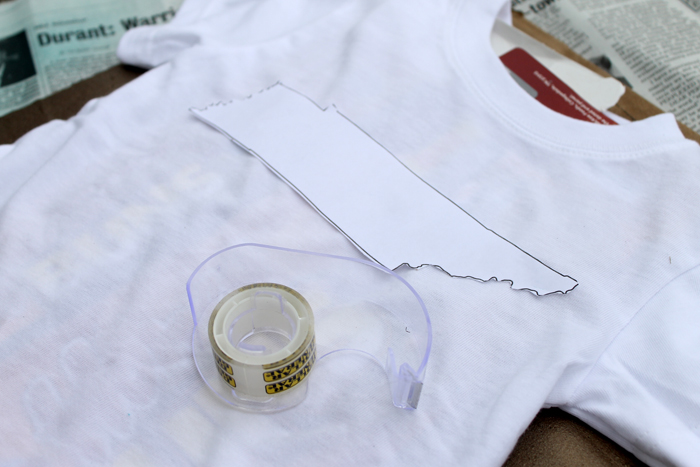 Step 3
Now, it is time to spray! The Airbrainz Airbrush is so easy to use!
Just press the top, and your paint starts coming out. Let the kids experiment with how the spray works and various ways to add it to the shirt. Different methods will get different (cool) results.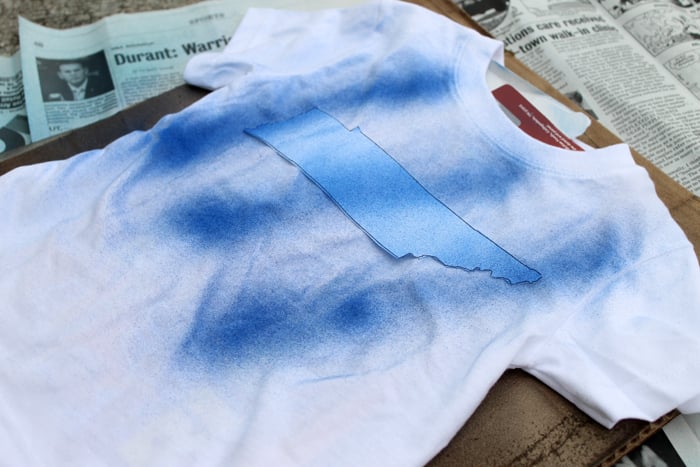 Pro Tip: Swapping out the paint bottles to the airbrush just takes seconds,which makes using multiple colors on one shirt absolutely an option. Here, my kids went for a patriotic striped effect.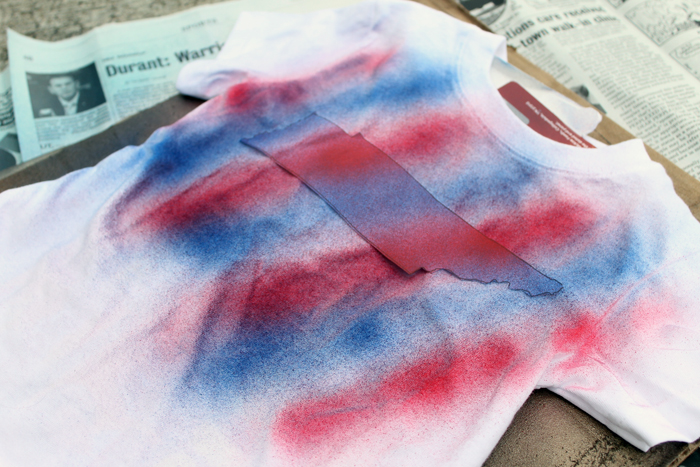 Continue spraying on paint until you are happy with the appearance.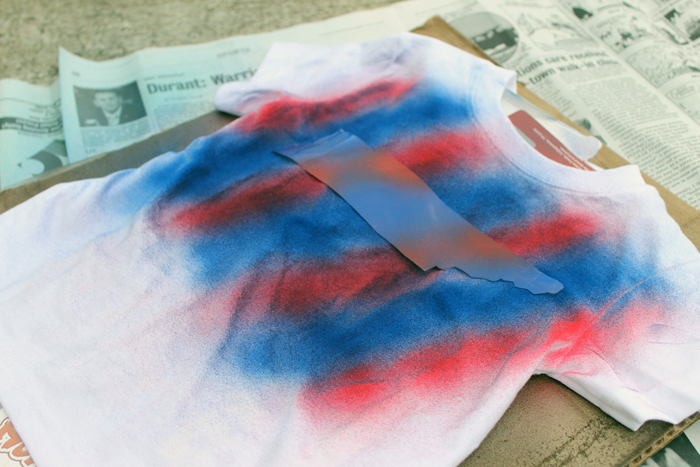 Step 4
All that's left is to just lift your masking from the shirt. I was impatient and lifted ours while the paint was still a bit wet, but you can wait if you would prefer to do it once it dries.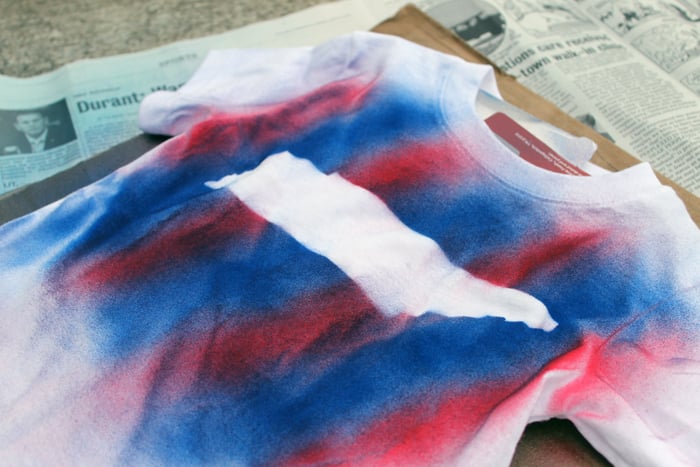 Once it's dry, your shirt is ready to wear! The kids will love designing and creating their own clothing. Plus, they'll be amazed at how quick and simple this product is to use. We had a blast experimenting and made several shirts in very little time!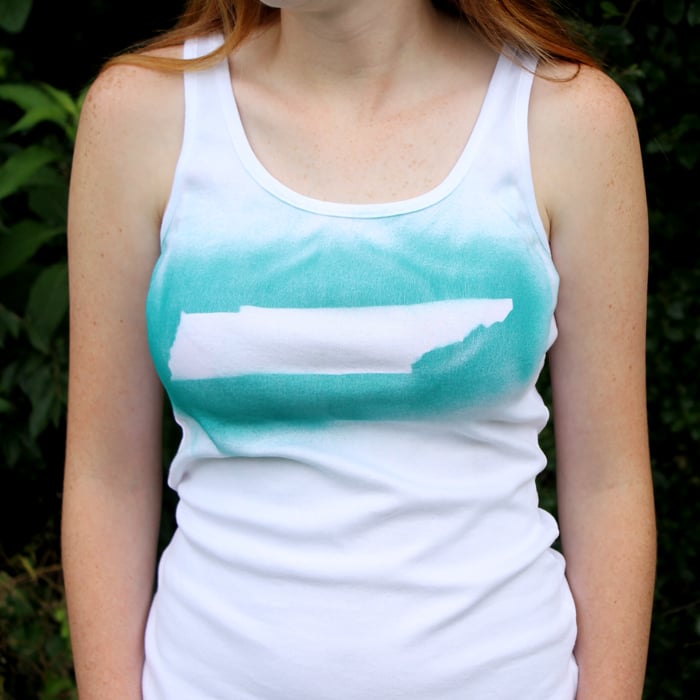 Try this Airbrainz Airbrush with your kids and see how amazing it is for yourself. Making a custom airbrushed shirt (or a bunch of shirts) has never been so easy!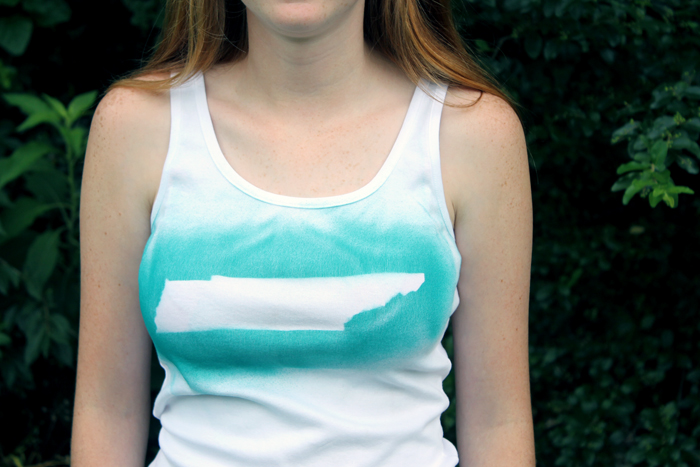 Irresistible T-Shirt Crafts
T-shirt crafts are insanely versatile and easy to make. There are so many different methods you can use! Give this easy airbrushed shirt method a try then check out some other ways to create your own t-shirts.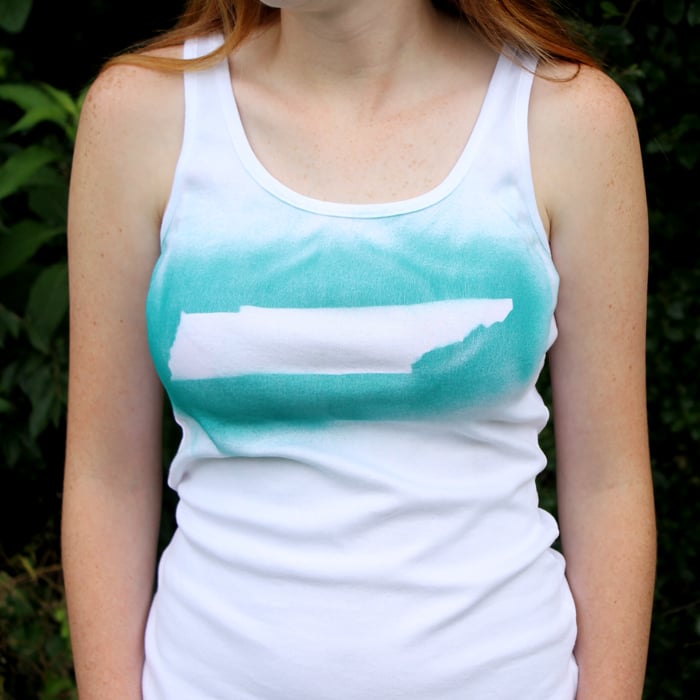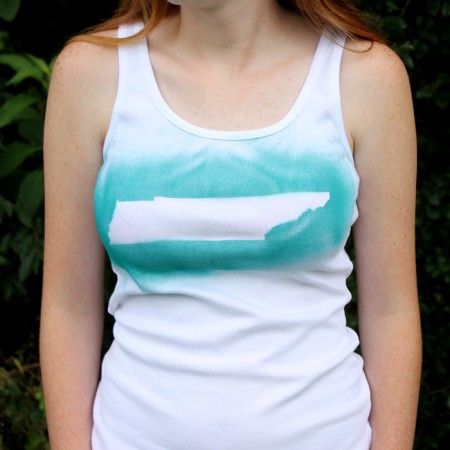 How To Make A Custom Airbrushed Shirt
Making an airbrushed shirt has never been so easy than it is with this technique!
Supplies
Airbrainz Airbrush from Testors

Testors Craft Paint

white t-shirt

shape cut out of cardstock

Tape

newspaper or cardboard

to protect your work surface
Instructions
Cut your desired shapes out of card stock, or use stencils.

Prepare for airbrushing by taping your shape down onto your shirt.

Paint any colors on your shirt using the Airbrainz Airbrush.

Let the paint dry, then remove your shape. Your shirt is ready to wear!
Tried this project?
tag us to show off your work!