I have a quick and easy project for you today that anyone can do. These patriotic hand lettered shirts look complicated but if you can trace you can make your own in just minutes. This is a part of a sponsored series of posts by Elmers and I am compensated for my participation. However all projects and opinions are my own. Lets get started making these fun shirts for the entire family! Remember these are perfect for the upcoming 4th of July holiday and you can make your own custom designs in just minutes y'all. Trust me!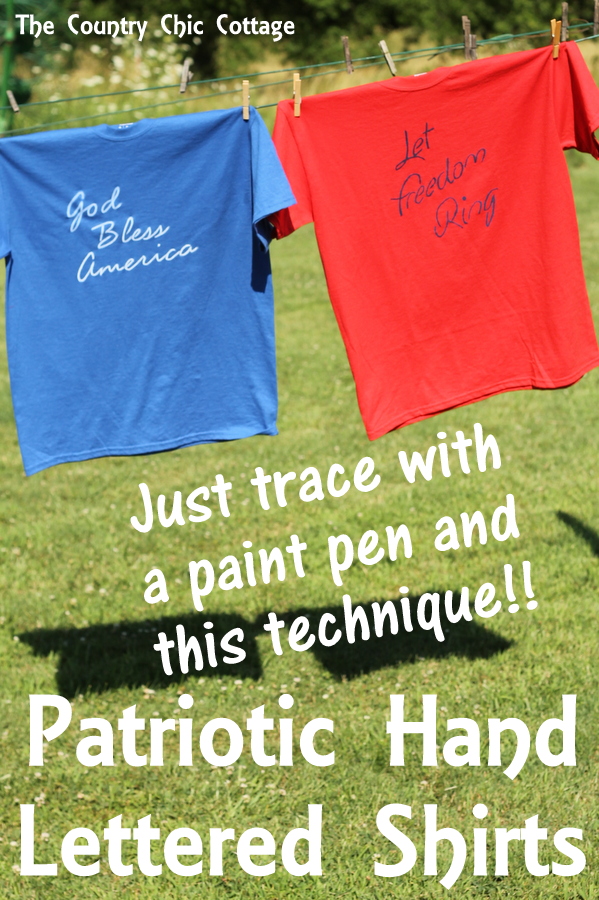 Materials needed to make your own patriotic hand lettered shirts:
Material links may be affiliate links which means a portion of the purchase will go to fund this site. Some materials are given to me free of charge to use on this site.
T shirts of your choice (be sure to wash them before attempting this project)
Elmer's paint pens (you can get in a wide variety of tip sizes) (try fine for small lines up to super for thick depending on the look you like)
Computer, paper, and printer
Pencil
Scrap cardboard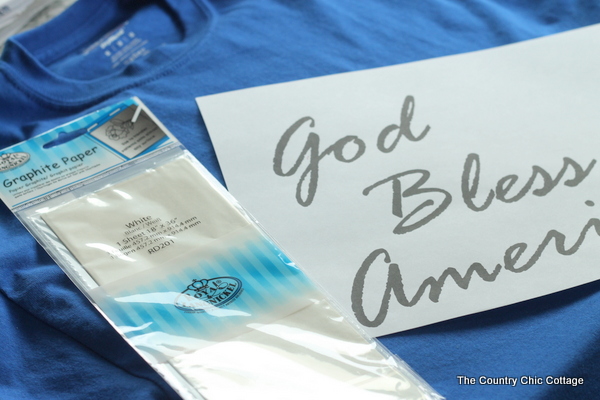 You can create your own lettered graphic for the front of your shirt on the computer with a hand lettered font. I have made four for you and you can print them by clicking on the image you like below. Print on standard paper using any printer you have available.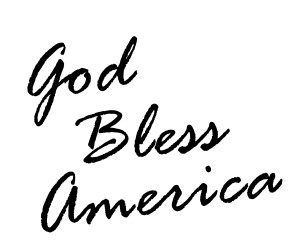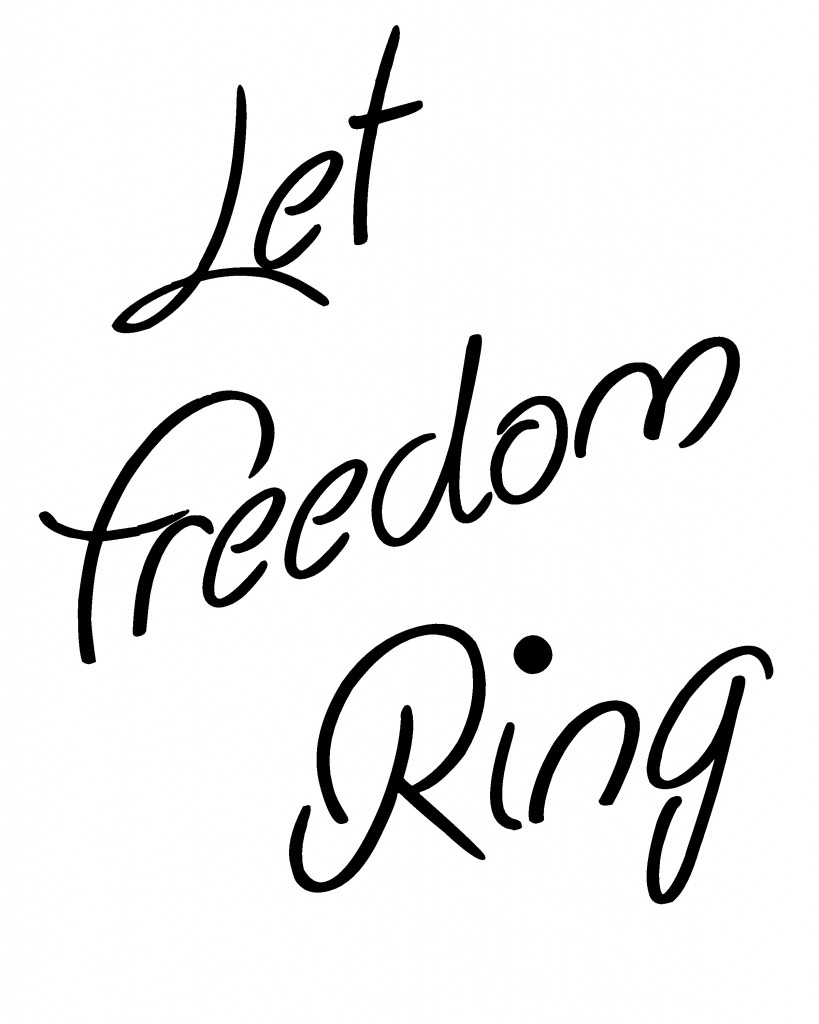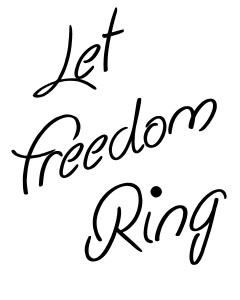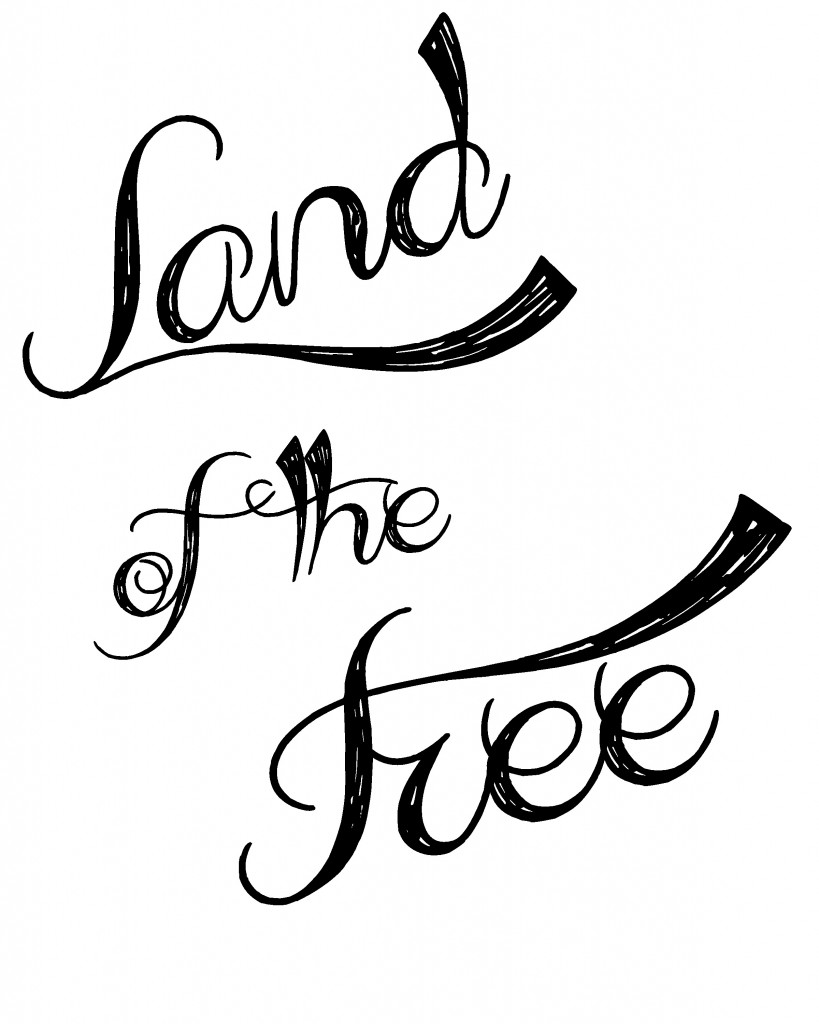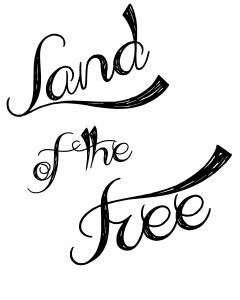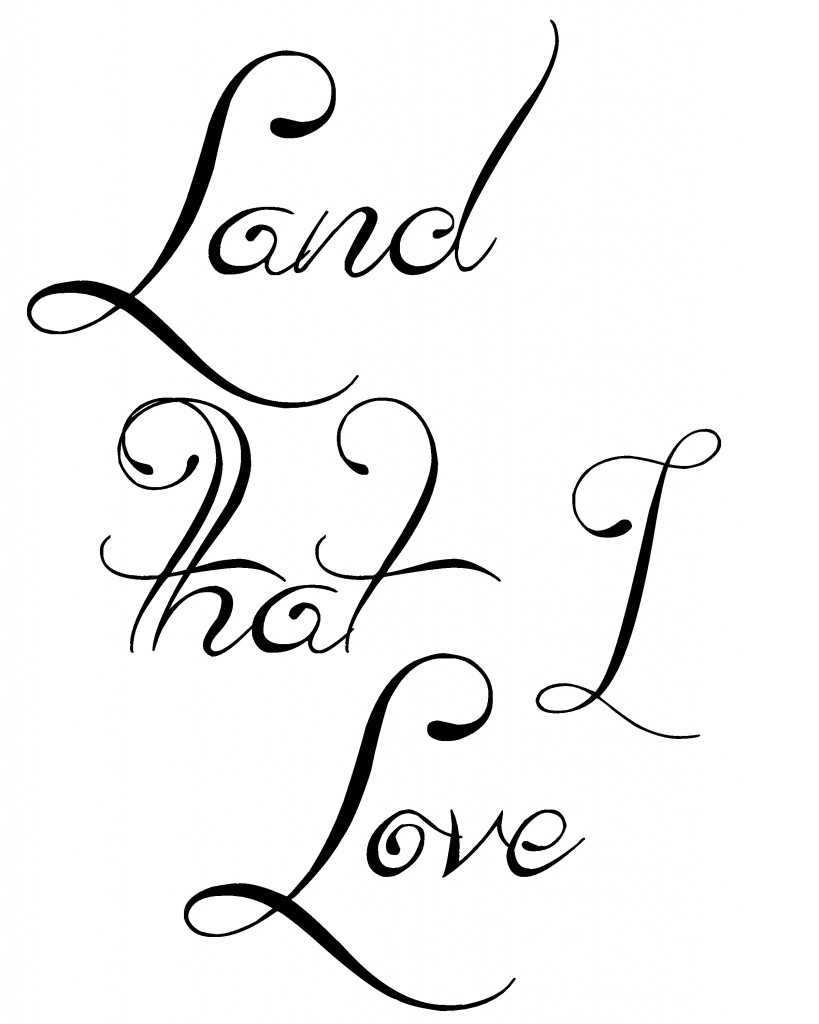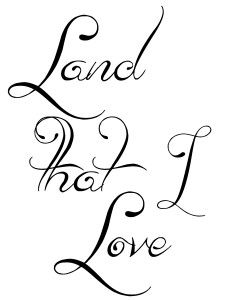 Cut a piece of graphite paper to fit under your printed graphic with scissors. Insert scrap cardboard into your shirt to protect from paint bleed through. Layer the graphite paper (shiny side down) with the printed graphic as shown below.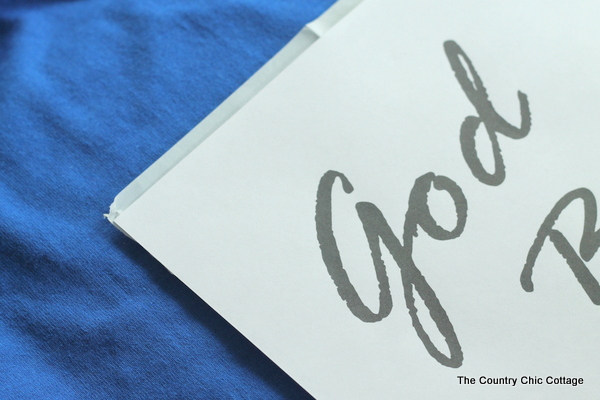 Trace the graphic with your pencil right onto the shirt. The graphite paper will leave marks on your shirt. NOTE: If you want to use a white shirt, either purchase black graphite paper or insert the graphic to the inside of the shirt and see if you can see through the shirt to trace. When you remove the graphite paper you will have something that looks like the image below. TIP: You can reuse that same piece of graphite paper several times before needing a new piece!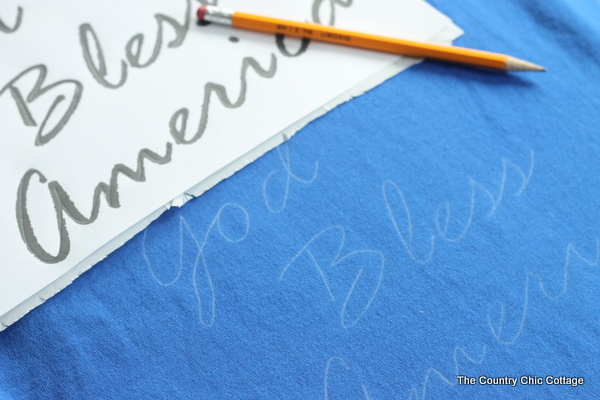 Then it is just a matter of tracing the lettering with your Elmer's paint pen. I used a medium tip on both of my shirts. Choose the tip size you like depending on the look you want. A super tip will give you broad lines all the way down to an ultra fine tip for detailed work. You will have to trace a few times to get your shirts to look like mine.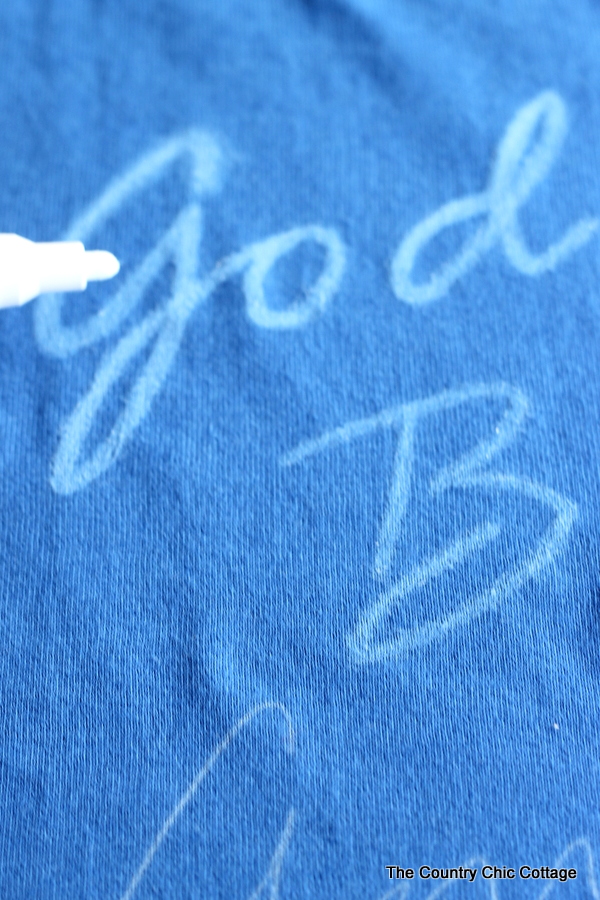 I went over the white lettering about four times and the blue twice. Trace the first time and use more passes to clean up the edges and get the lettering just how you like it.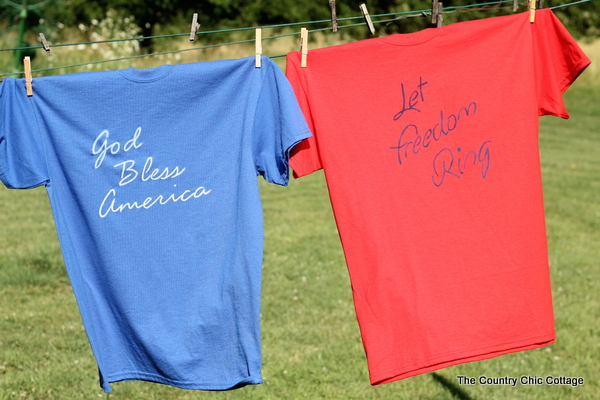 These plain shirts were super cheap at my local store. Also, one pack of five markers will make a TON of shirts and the graphite paper is inexpensive as well. That is one budget friendly way to get custom hand lettered shirts anytime of the year.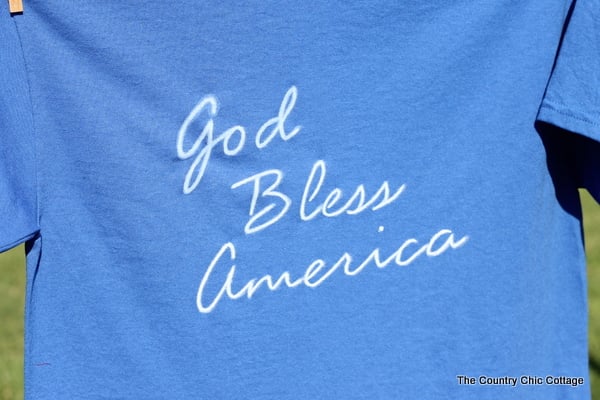 Grab your supplies today and get started on these shirts for the 4th of July or download a hand lettering font for free on your computer and use this technique to make any shirt of your choice. Try this list of 50 handwriting fonts from The Shabby Creek Cottage for tons of options.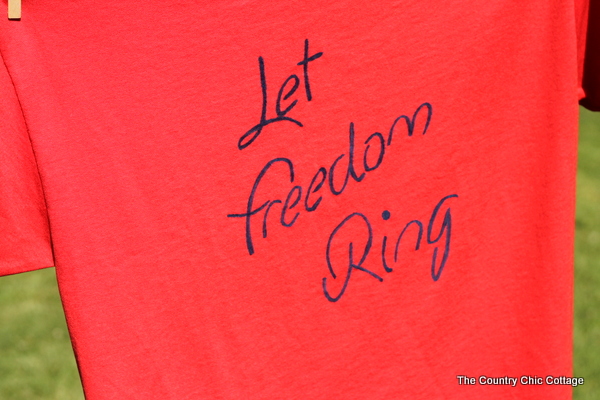 I hope y'all enjoy this project as much as I did creating it. I was unsure at first if the graphite paper would work correctly on fabric but it does perfectly! Plus the markers from Elmer's make this one shirt painting project that you won't mess up! Make your own hand lettered shirts the super easy way anytime of the year.