Jen Goode with 100 Directions is back this month with an adorable DIY mason jar tea towel. Get your supplies and make one for yourself!
I love to add a little extra touch in the kitchen with fun, decorative tea towels. So I've created an art set you can use to create your own easy DIY mason jar tea towel. The printable set comes with 6 different colored mason jar art images along with 6 heart or star icons. Create a whole tea towel set, or just pick your favorite to add a fun, handmade kitchen accent.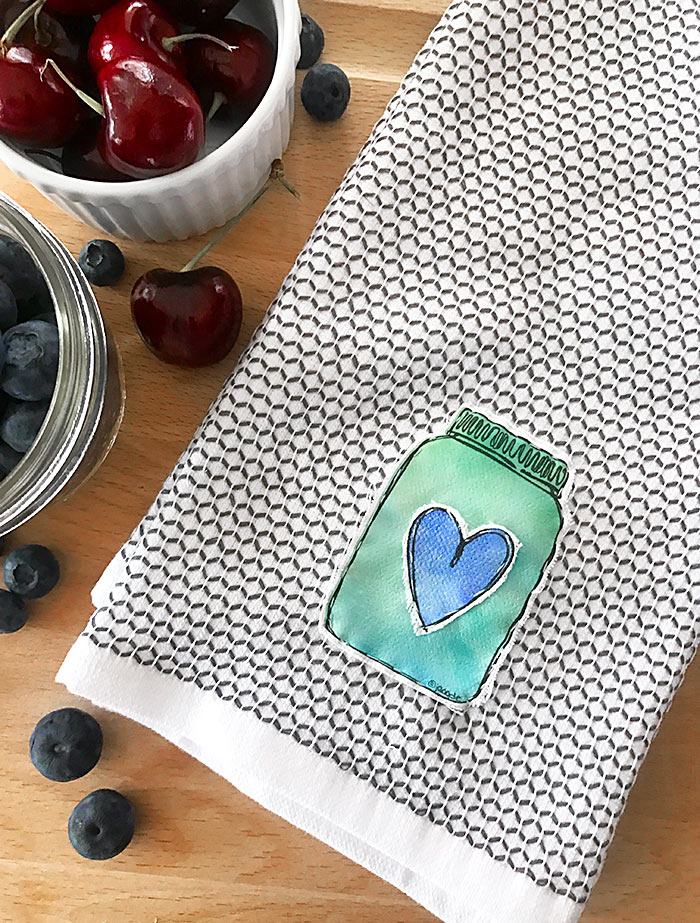 Easy Mason Jar Tea Towel
These tea towels are quick to make and can be personalized with all kinds of hand stitching and other personalized accents. I can't wait to see what kind of craft fun you create!
Materials
Tea Towel to customize (I picked this one up at Target)
Printer and printable iron-on t-shirt material or printable fabric
White cotton Fabric
Needle and Thread
Iron
Tip: I used a white cotton canvas to iron the art on to before sewing to my tea towel. However, You could iron the art directly on to your tea towel. If the towel has a patterned texture, I suggest adding the extra layer of fabric to keep the design clean and smooth.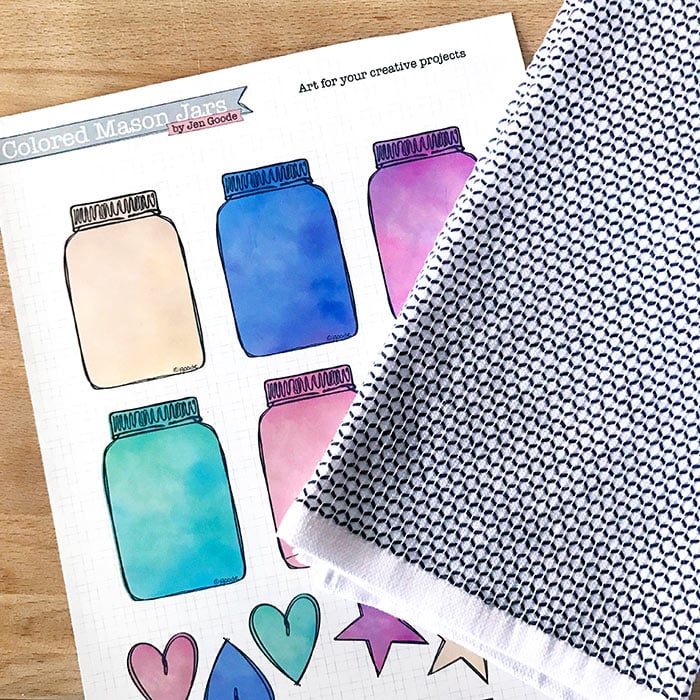 Instructions
Download the printable mason jar art (it's available on my blog here).
Print the mason jar art on to printable iron-on t-shirt transfers or printable fabric.
Cut out the art design you want to use. Trim around all the art edges leaving as little white as possible.
Iron the art on to the fabric or your towel, as directed by the iron-on transfer instructions.

Cut out the ironed art.
Sew art to the tea towel. I layered the jar design and heart design, ironing each design to fabric and then stitching in place. I used a basic, simple straight stitch, but you can get fancy with your sewing if you'd like.

Embellish the design with additional stitching or sewn on accents as desired.
I recommend washing this tea towel by hand to preserve the art as much as possible.
Mix and match the mason jar art pieces to create your own unique tea towels. You can also use this art to make all kinds of fun accents for your kitchen! Add your own accents, sew on cute sparkles or pretty hand stitched designs. I'd love to see how you decorate your own.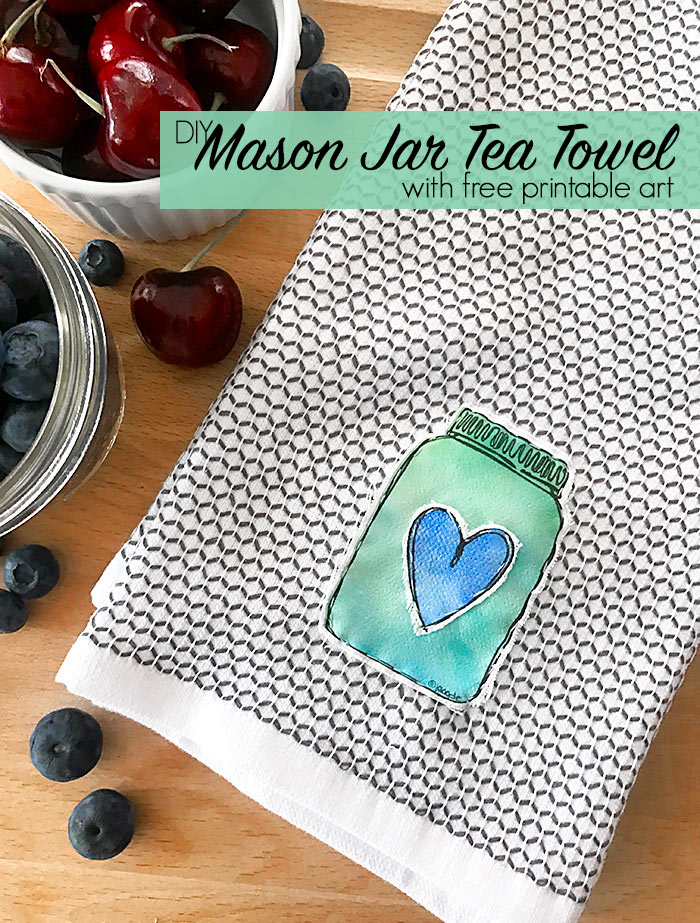 Love this and looking for more? Try the links below for mason jar crafts that are perfect for your kitchen.