This utensil organizer is perfect for your kitchen. It is a great way to use mason jars to organize in the kitchen. Plus it is a chalkboard surface so you can change it up as often as you need to! Grab the supplies below and get started on making one for your home today.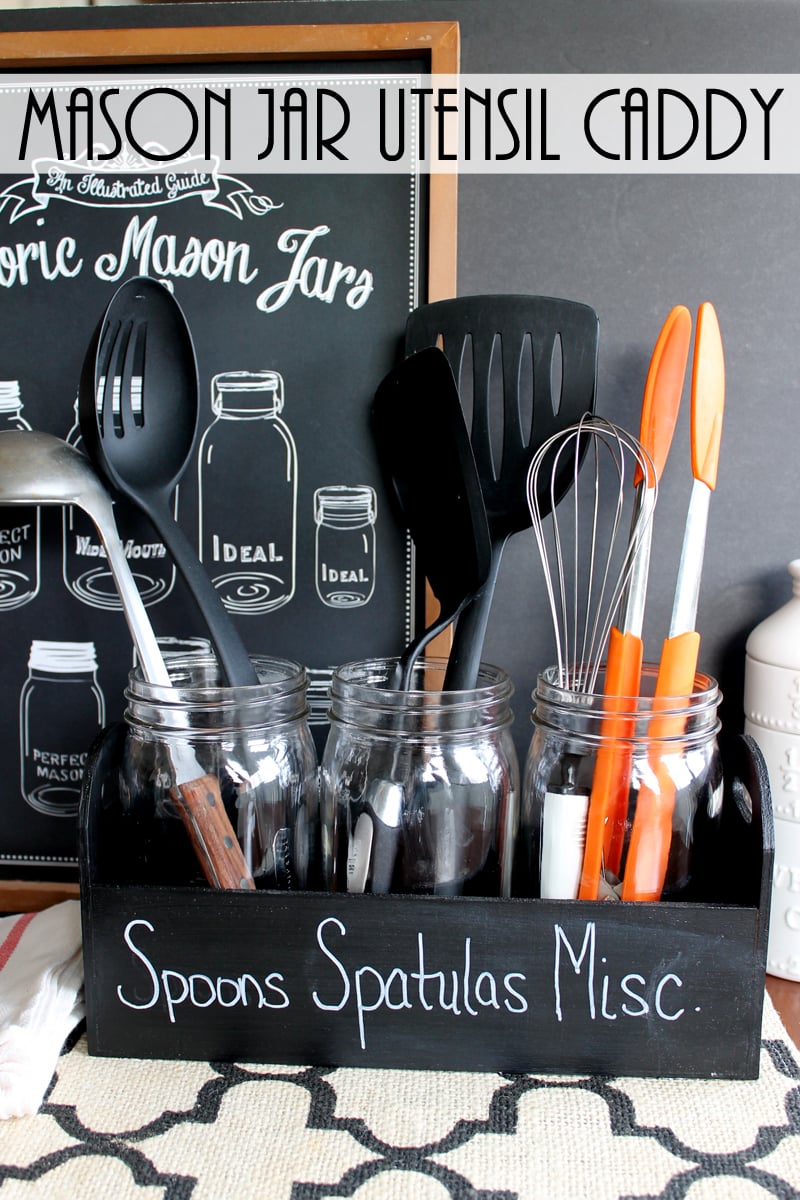 Supplies needed for this utensil organizer:
Some links below may be affiliate links which means you do not pay anymore.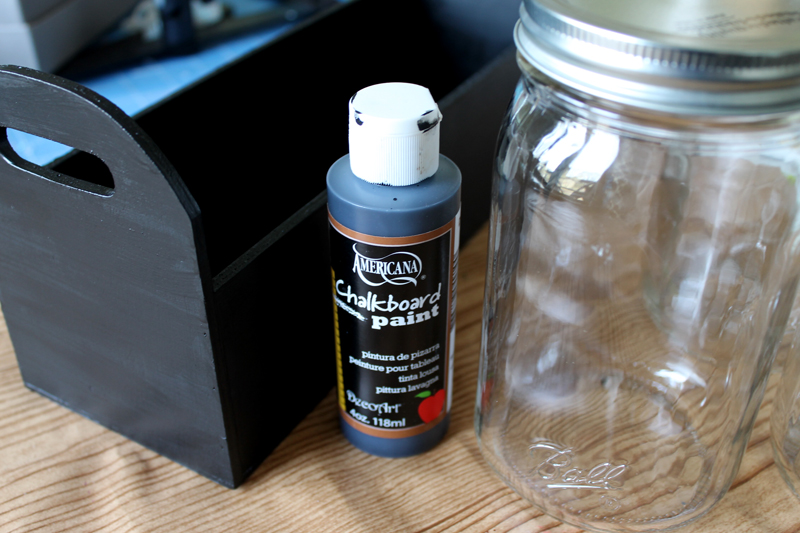 Use a paint brush to apply chalkboard paint to the entire planter box. I find that it works best to apply a coat in one direction, allow to dry, then apply a coat in the opposite direction. Allow to dry and cure according to the package directions before using. You will then want to use regular chalk over the entire surface to condition it before use.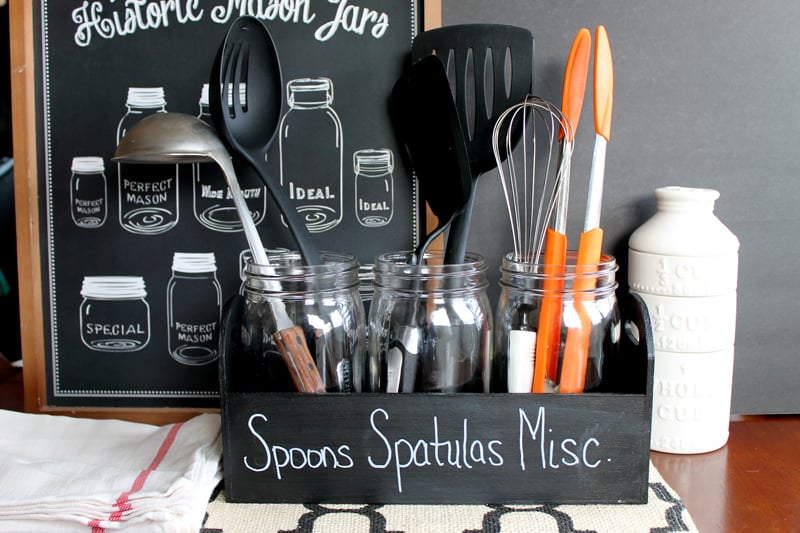 For use in the kitchen, I use chalk markers. These are not required but they are slightly more permanent than regular chalk. Once your write on your words and allow to dry, the writing can only be removed with water. This is much better than regular chalk that can easily be removed just by rubbing against a surface.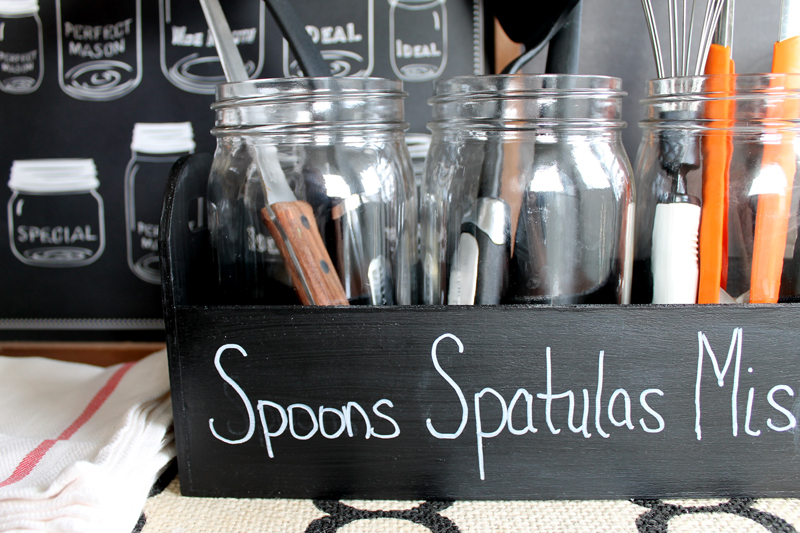 I use one jar for spoons, one for spatulas, and one for miscellaneous. You can definitely customize this project to the needs of your kitchen.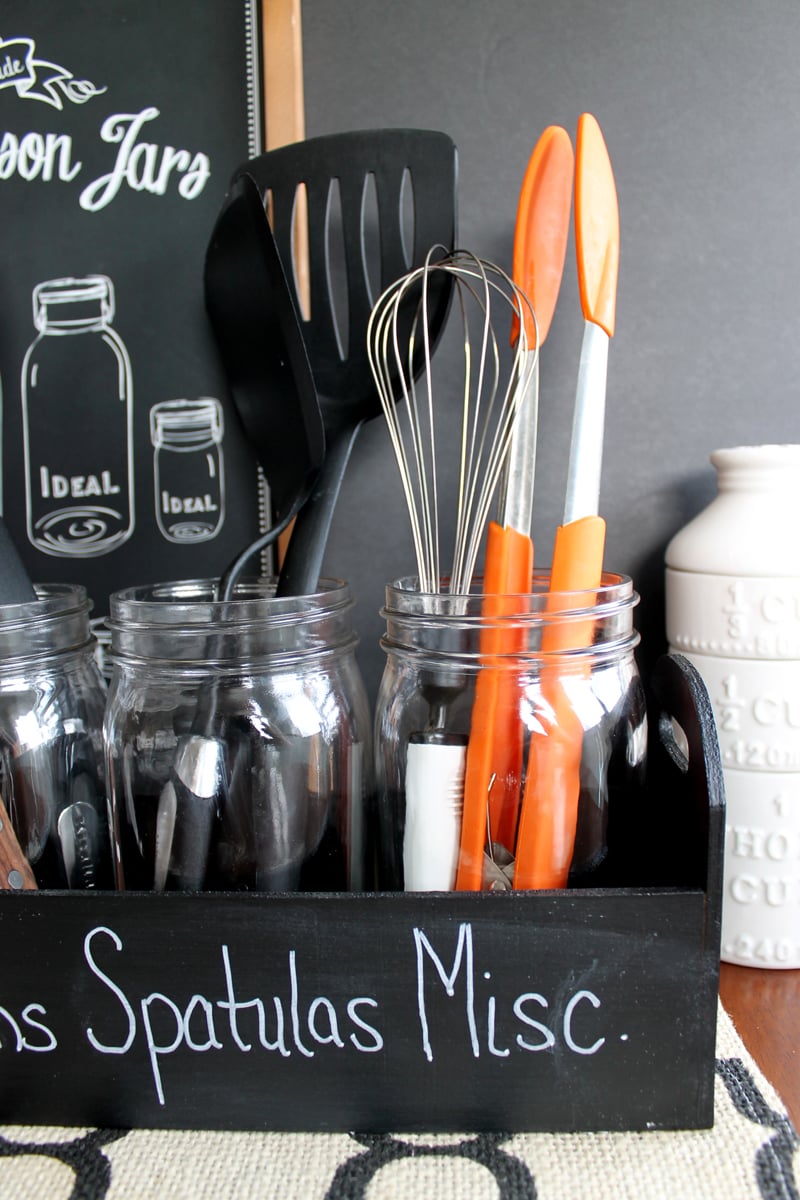 Make this utensil organizer for your home in just minutes. This idea will leave your kitchen more organized and you loving the look on your counter!
Love this and need more ideas? Check out the kitchen organization projects below.
More Home Organization Help
Do images on Pinterest stress you out because they seem more like a fairy tale than something you can actually achieve?
Don't fall into that pretty and perfect trap. You can get clutter-free and organized without living a fairy tale life.
No one knows this better than my friend Hilary! She has an entire course for sale that is dedicated to real-life organization ideas. I love that her approach works for any family with any budget.
Check out her course and judge for yourself!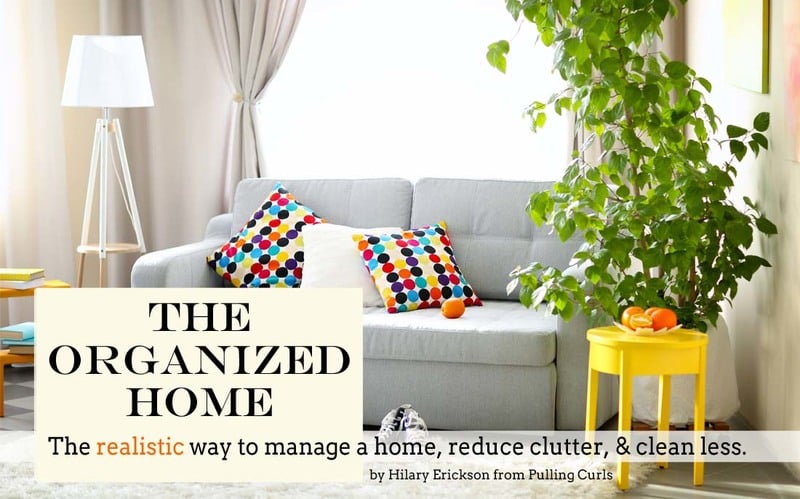 My favorite part of this course is that Hilary strives to make your home easier to clean-up, so that it takes only minutes, instead of hours. Who couldn't use more time and less cleaning?
Plus the system can make your house look fairly put together most times of the day. See for yourself with this course!
A Year of Jar Crafts
Sign up for our email list to get a FREE book with an entire year of jar crafts! 12 months, 12 crafts, tons of fun!