Need farm party ideas for a birthday party that you are hosting? We have those for you! These fun ideas are perfect for any mini farmer. I recently made a few items for my grandson's first birthday party and it really got my wheels to turning. As I was doing some research, I ran into tons of adorable farm party ideas. You know I just had to share them here!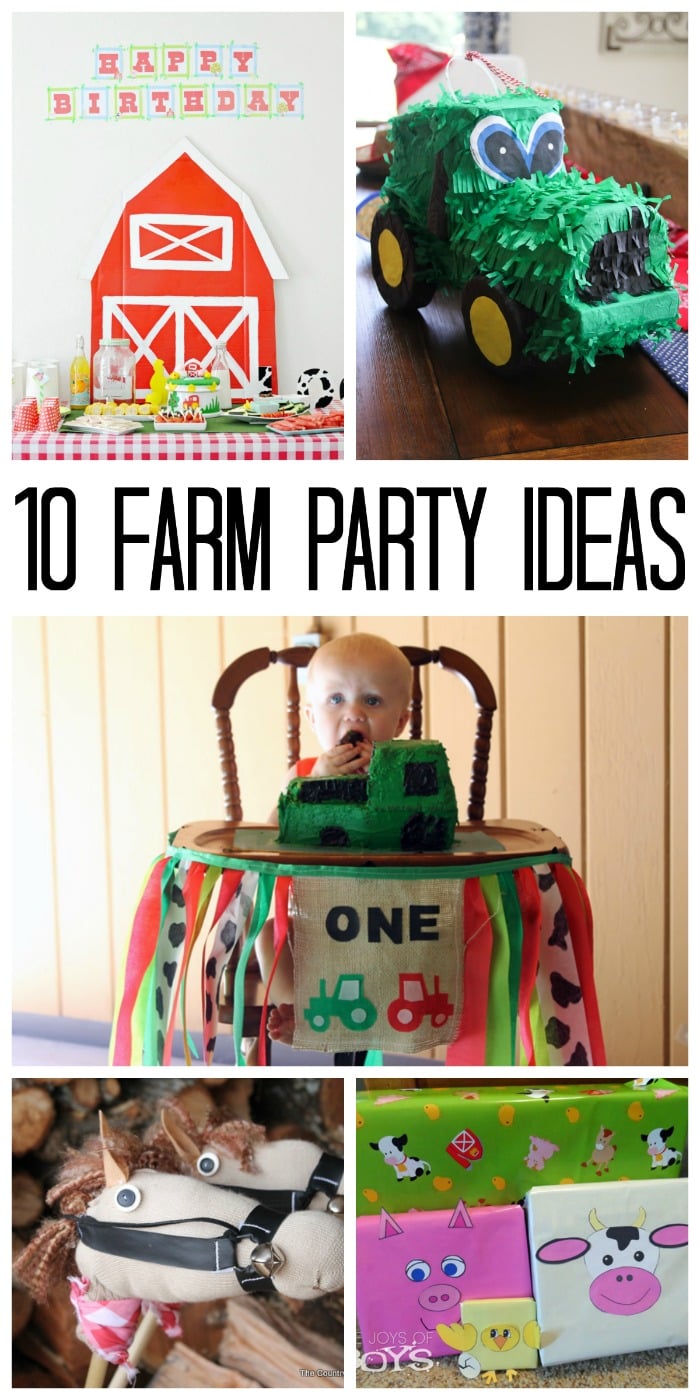 Farm Party Ideas
The ideas are listed with links below. Click on any (or all) of the links and they will open in a new window. A lot of the posts have even more ideas than the ones that I am highlighting. So be sure to click over to each one to get inspired for your own birthday bash!
Rooster Goodie Bags
I love throwing themed parties and my kids are getting a little too old for these over the top bashes. Good thing I have a grandbaby to continue the tradition!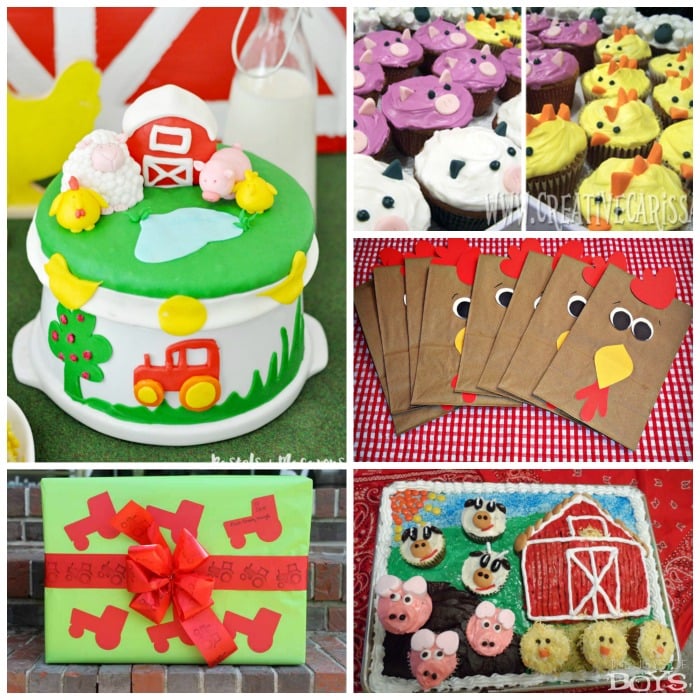 Looking for farm party ideas that you don't have to make yourself? Amazon has tons of amazing things you can buy as well. The widget below has a small selection.
Have an amazing time throwing the farm themed birthday of your dreams! I hope these farm party ideas help you to get your creative wheels turning. I am sure your child will love the results no matter what you decide to make!