This farmhouse utensil holder has served our family for over a year now. I took a thrift store cast off and painted it for a fun addition to our kitchen. This is a super simple project that anyone can do. The trick is to look for a shape you love at the thrift store and ignore the color!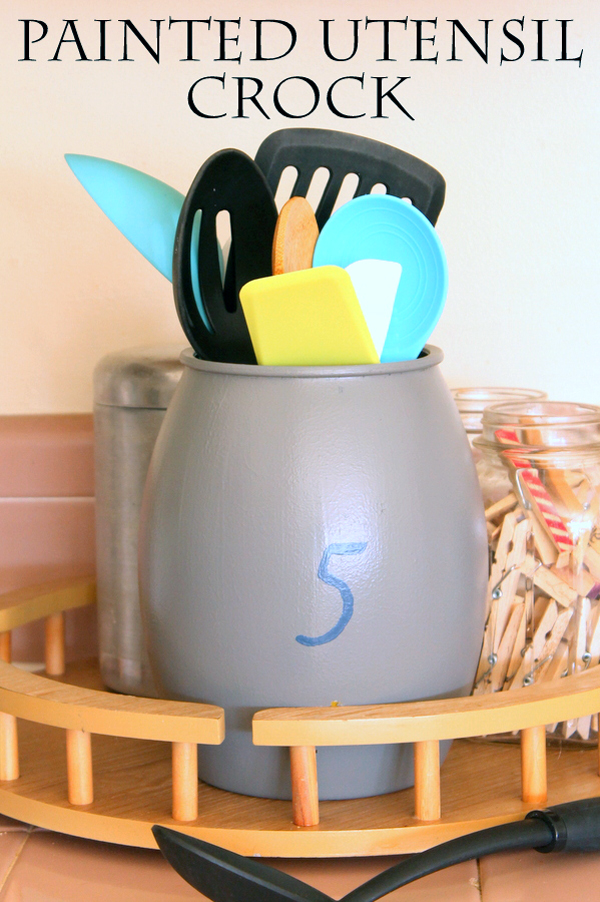 Please note that this post may contain affiliate links.
Where did I start? With this big old orange beauty! Yep! She was oh so very 1970s. But this was nothing a coat of paint wouldn't fix. I used Americana Multi Surface Satin paints in night sky and steel grey. Yes cottonball is pictured below but I ended up not using it!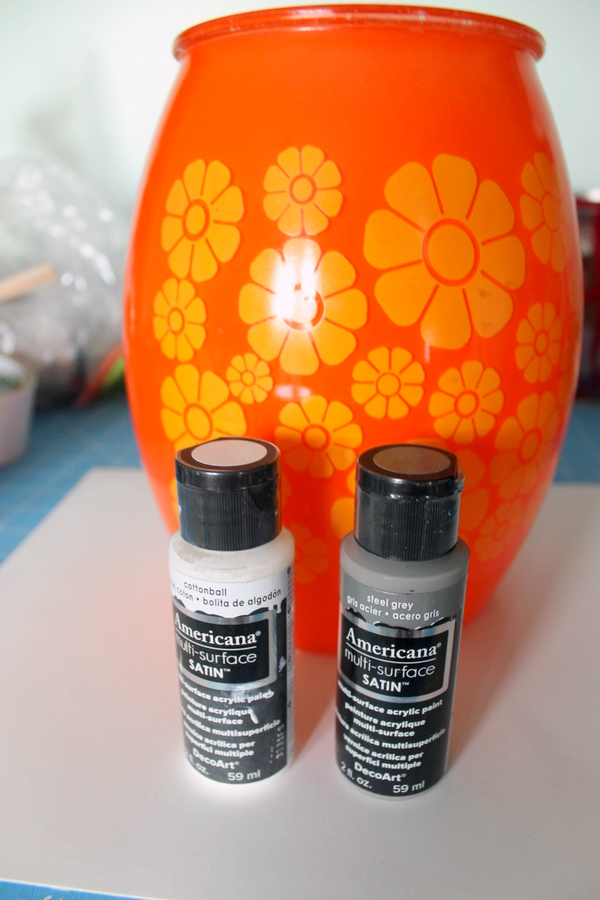 Clean the glass surface well with rubbing alcohol and allow to dry before continuing. I started with 3 coats of the Americana Multi Surface in Steel Grey. Allow to dry completely in between coats. The last coat I applied with a sponge stencil brush. This helped to hide the slightly raised floral design on the original thrift store piece.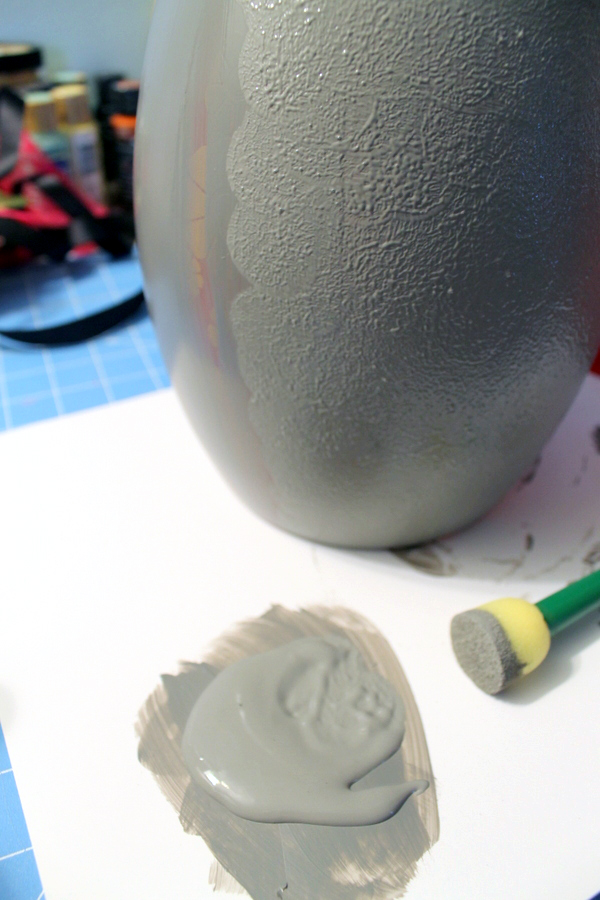 Allow the third coat to dry, then use the Americana Multi Surface in Night Sky to stencil on a number. I was inspired by those big farmhouse crocks that have numbers on them. I really, really love those but needed a super affordable alternative.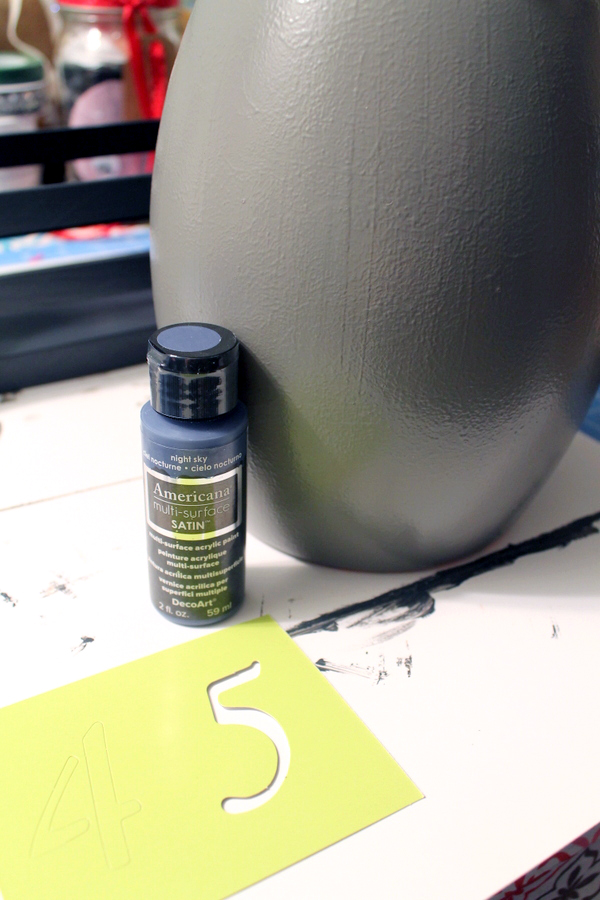 If you want your crock to be dishwasher safe, dry and bake according to the package directions. I placed my crock on a lazy Susan in my kitchen.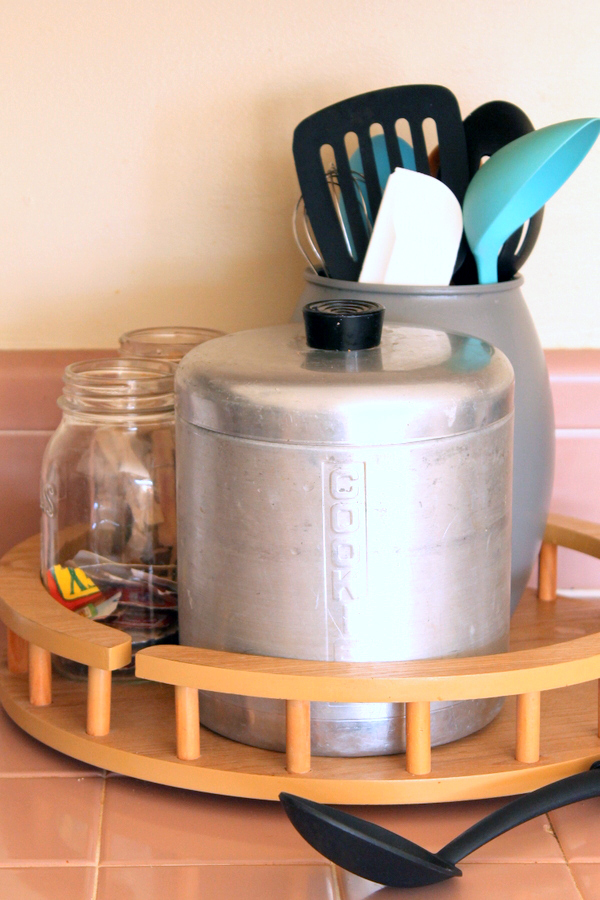 It contains a vintage cookie jar for all of my cookie cutters and a few mason jars for storage.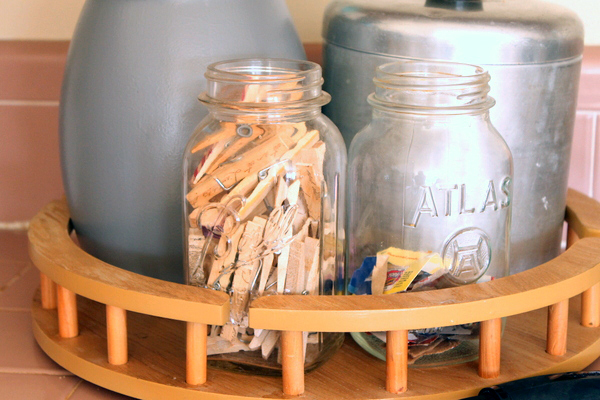 The farmhouse utensil holder fit in perfectly and helps to keep my organized in the kitchen. If you would love this look for your home, be sure to look for a crock at your local thrift store in the shape you want. Then break out your paints! This is a quick and easy project that is sure to look great in your kitchen!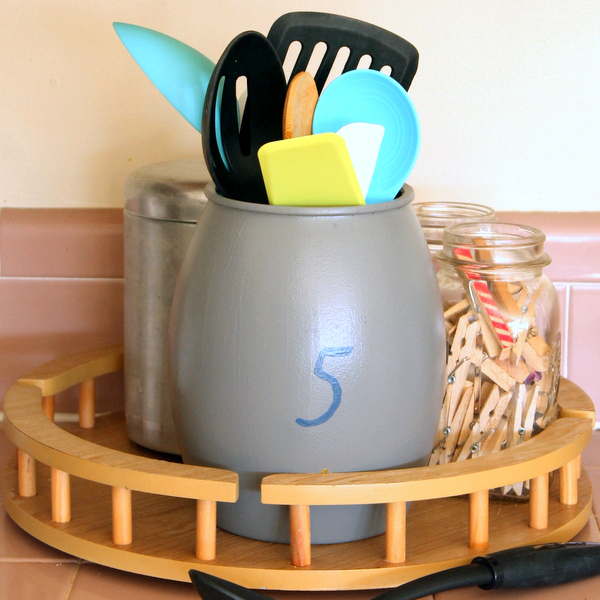 If you like this farmhouse utensil holder, you might also like:
You will love the entire home of my friend Bre from Rooms for Rent. Just head on over and get inspired!