Today I am going to show you how to make my faux nail head Christmas tree…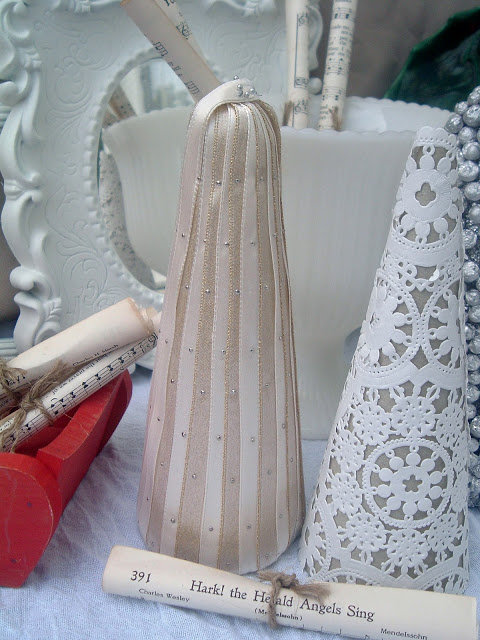 Let's start with what you are going to need.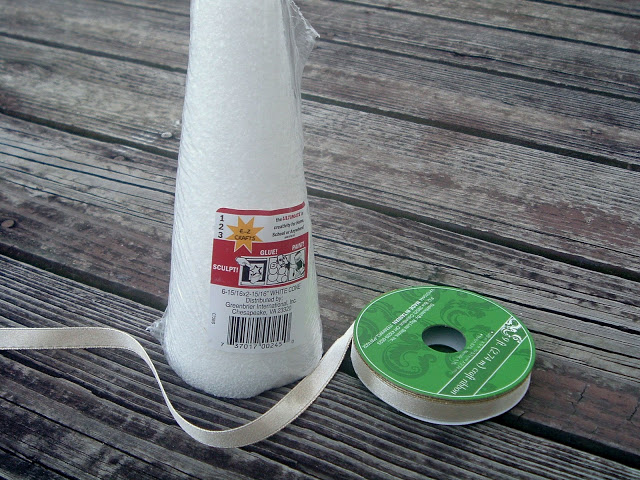 Step 1: Start ribbon at the top of the cone. Secure with a straight pin into the Styrofoam. I used up to 6 pieces of ribbon at a time with one straight pin.
Step 2: Stretch ribbon to bottom of cone and secure with a straight pin. Overlap each ribbon piece slightly. Cut off your ribbon. Repeat until you are all the way around the cone.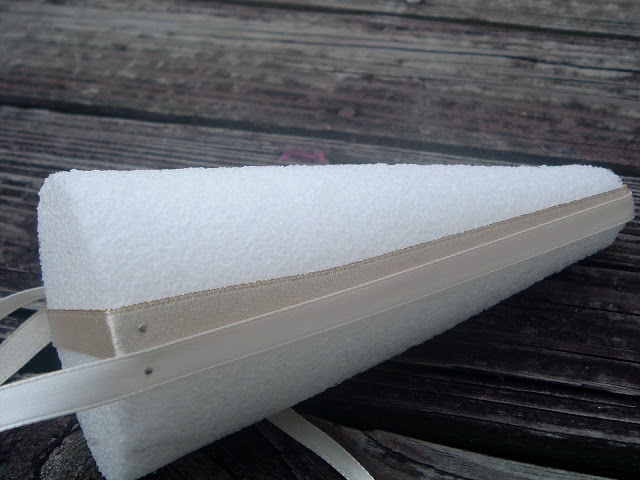 Step 3: Hot glue all of the ribbon ends onto the bottom of the cone.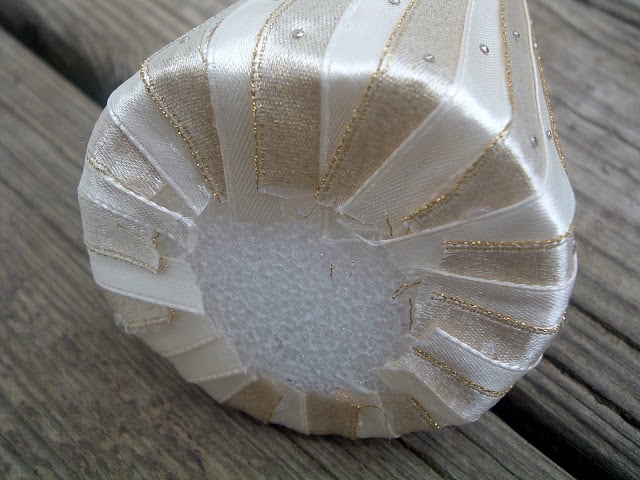 Step 4: Add straight pins into any pattern you desire for a nail head effect. You can go wild with your pattern. Or just add a few here and there.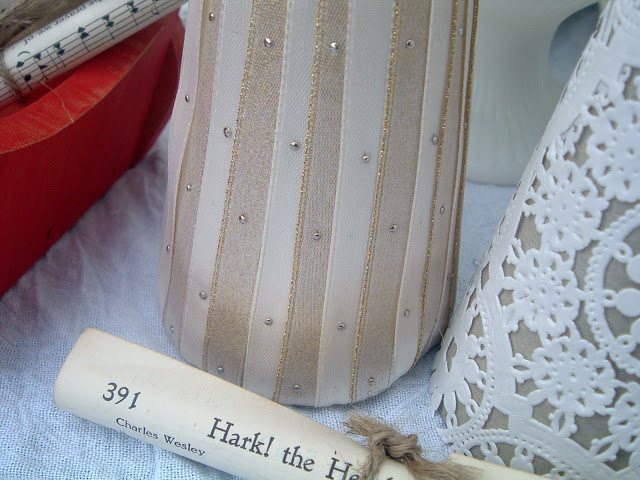 Step 5: Add additional straight pins to the top if desired. I used some round head ones on the top.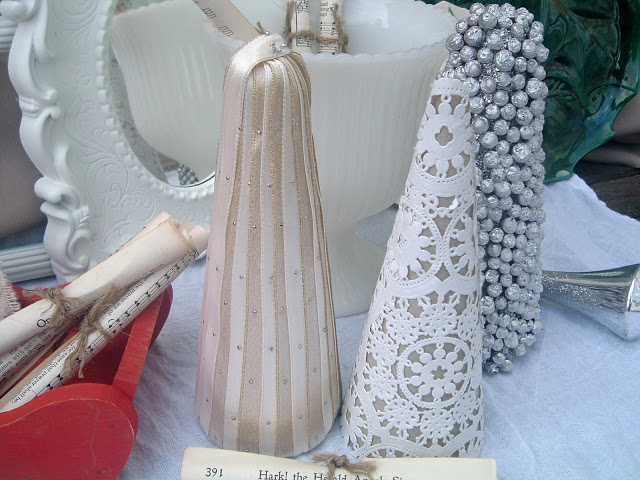 I will have that doily tree on my blog at a later date. Hope y'all enjoyed!