Make a cute paper Christmas tree in just minutes from paper doilies. This quick and easy project is perfect for decorating for all of your holiday parties. These were actually made by my teenage daughter, however, I thought I would take pictures so you could see just how to make them for yourself.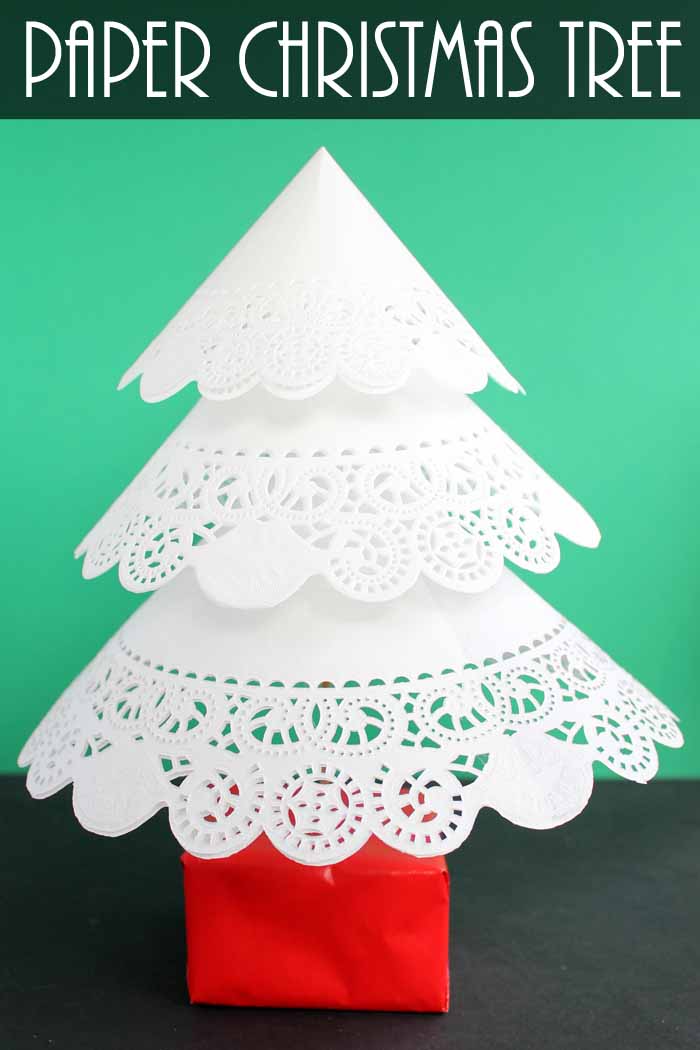 Supplies needed to make a paper Christmas tree:
Paper doilies (in three sizes)
Wood skewers
Serrated knife
Wrapping paper
Clear tape
Hot glue and glue gun
Instructions:
Start by finding the center of the doilies then cutting a straight line to the center. Fold into a cone shape and secure with a double sided tape runner. You will need one cone in three sizes for each paper Christmas tree that you are making.
The two largest sizes will need a small opening in the top of the cone. Just use scissors to snip the end.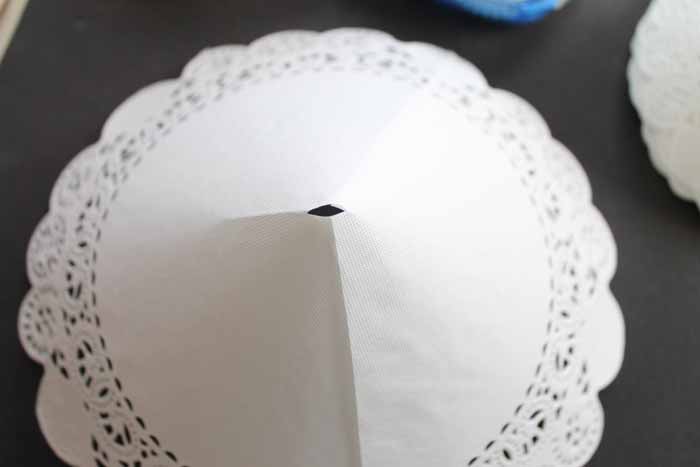 Then place the cones on a wood skewer and secure in place with hot glue. Hold until hot glue dries.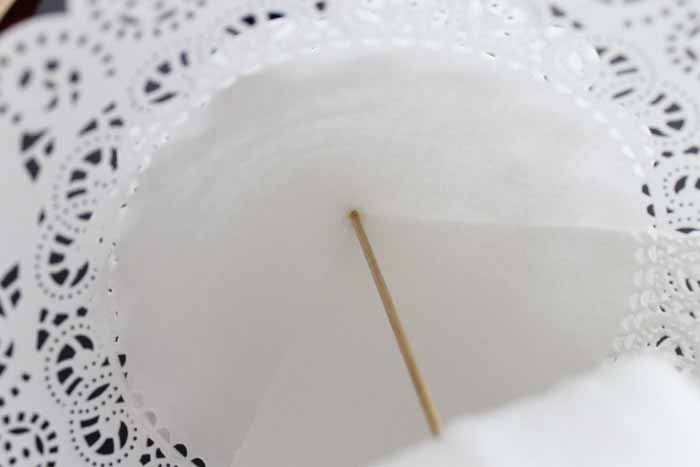 Secure the smallest cone directly on top of the wood skewer.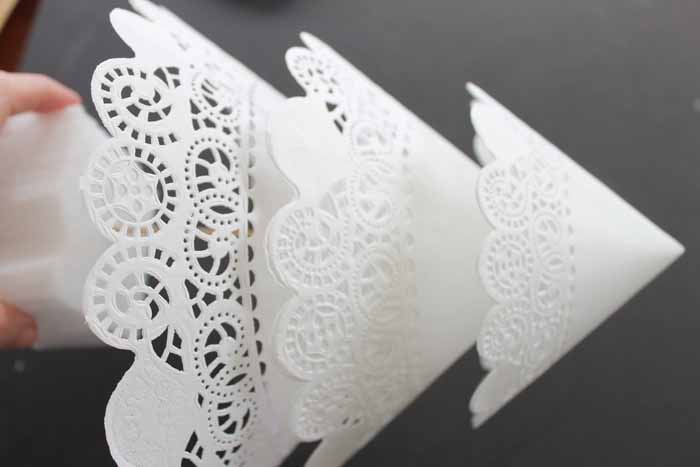 Cut a styrofoam sheet into small blocks using a serrated knife.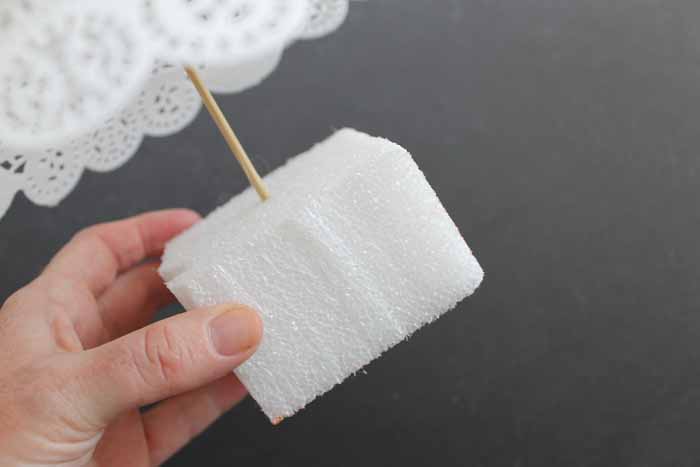 Wrap the blocks in wrapping paper and use tape to secure. Then put the end of your skewer into the block as a base for your paper Christmas tree.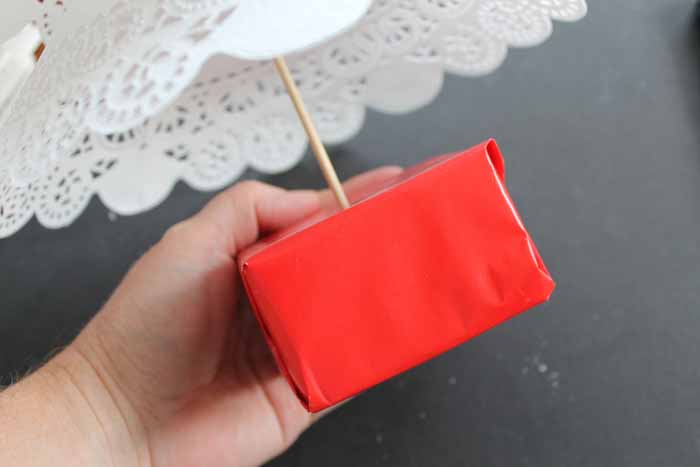 Make an entire forest of trees if you wish for your home decor. These also make great centerpieces for holiday parties!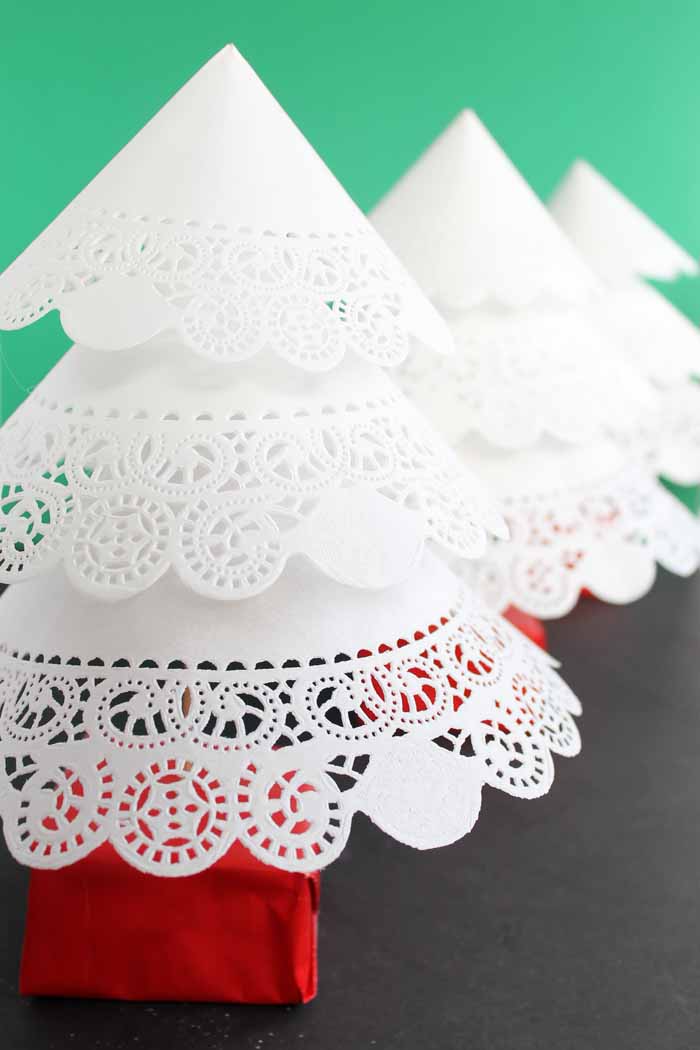 The doilies are perfect for making these trees quickly.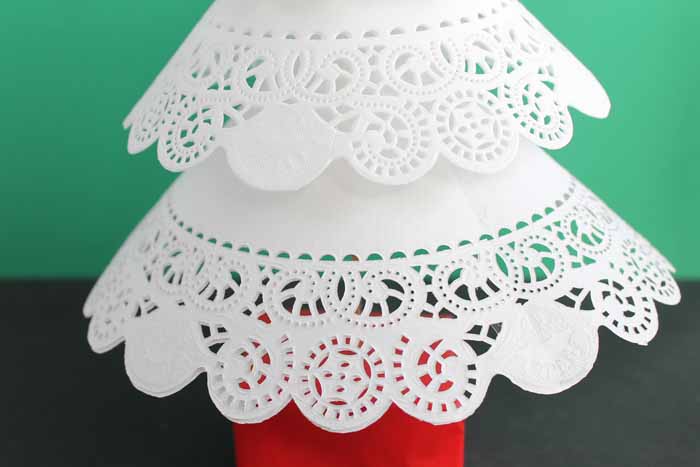 Don't you just love the look of these trees? Will you be making some for your holiday gatherings?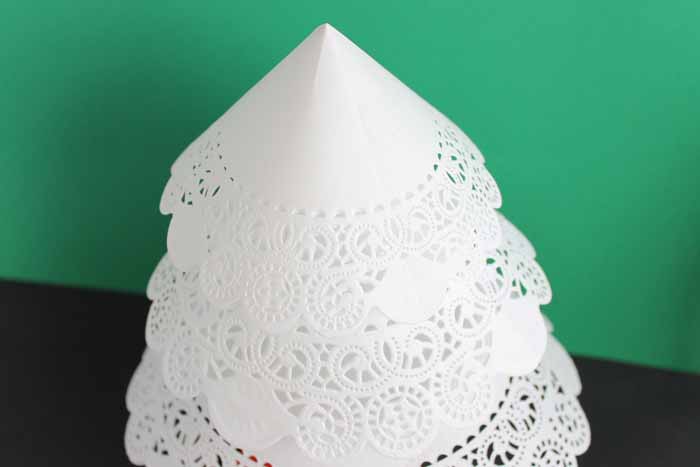 Make a paper Christmas tree (or a dozen) for your holiday decor. You will love how quick and easy they are to make!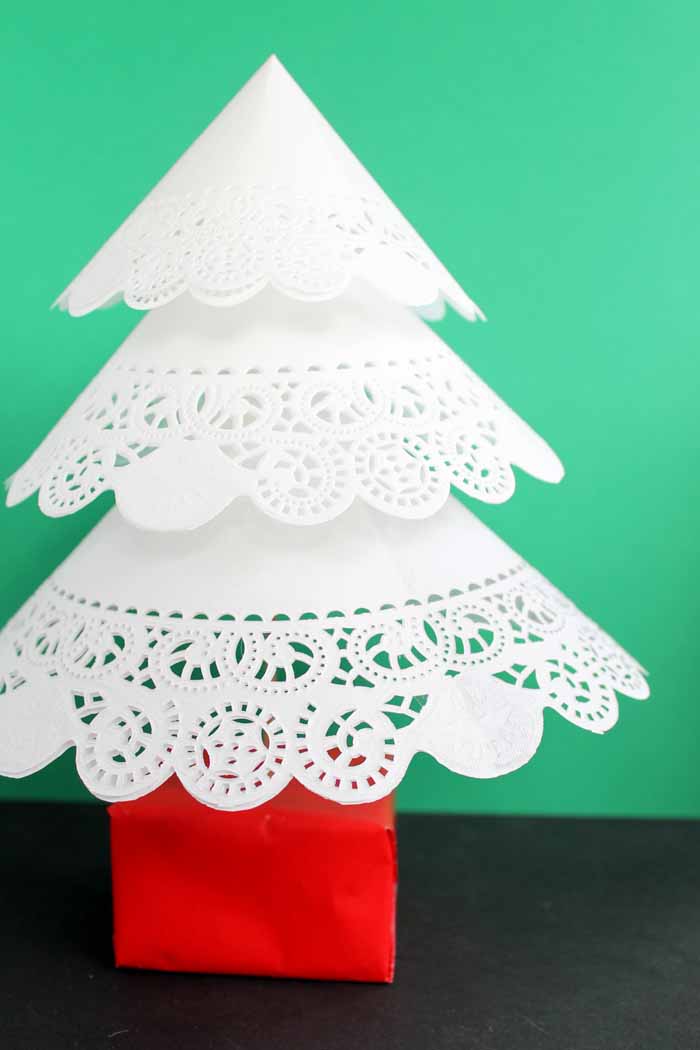 Y'all stay tuned. As always, we have so much more in store for your holiday crafting.
Love these doily trees and want more? Try the links below!