Did you know that you can make a wooden Christmas tree in just minutes? This project is super easy and you are sure to love the results. I love the way mine look in my rustic farmhouse style decor this holiday season. So grab your supplies and get started on as many of these cute trees as you would like!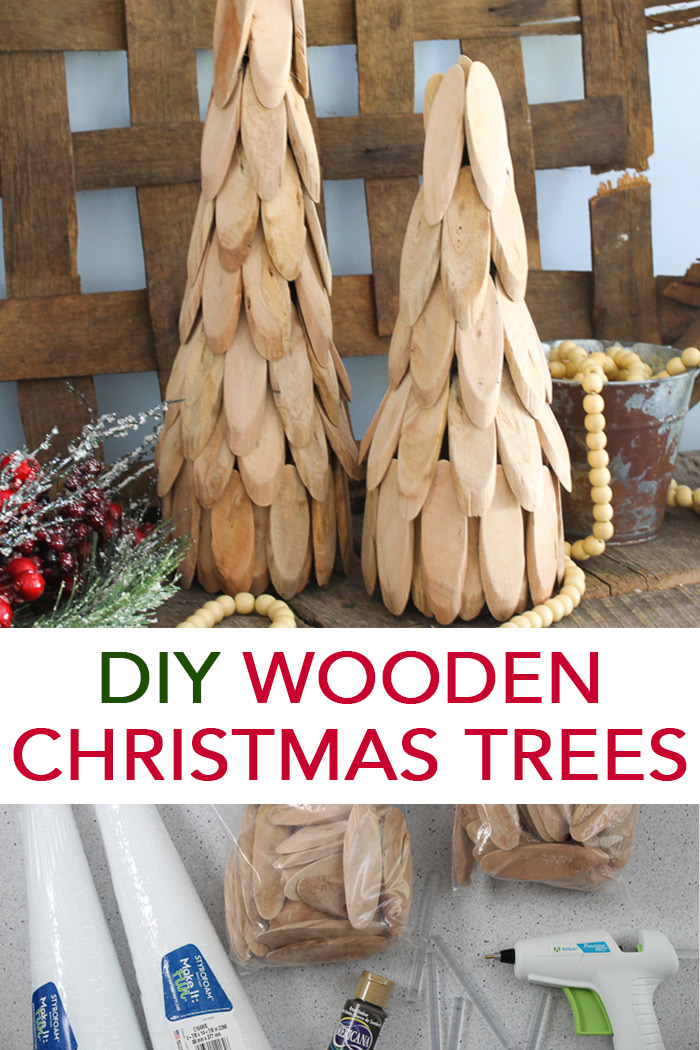 Supplies needed to make a wooden Christmas tree:
Some links below may be affiliate links which means that you do not pay anymore, however, a small commission from any sale will go to this site.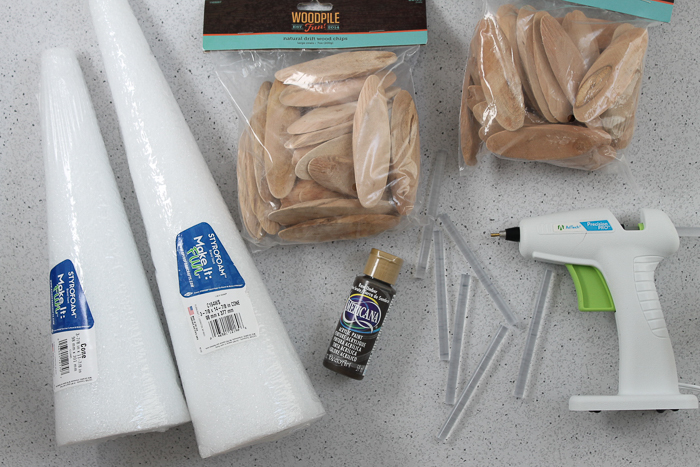 Wooden Christmas Tree Video Tutorial:
I thought a video might be the easiest way to show you how to make this one. You can watch that below.
Can't watch or missed some of the steps? Follow along with the instructions below.
Instructions:
Paint the entire cone with the brown paint and set aside to dry. This is just so any area that might show through your wood slices is not white.
Then start at the bottom and add your wood slices with hot glue. I had to do a double row at the bottom of each one to cover up all of the foam.
Continue up the tree with single rows of wood slices hot glued into place.
On the very top row, the wood slices will be hot glued to each other creating the cone shape.
Once all of your glue is cool, your wooden Christmas tree is ready for display around your home.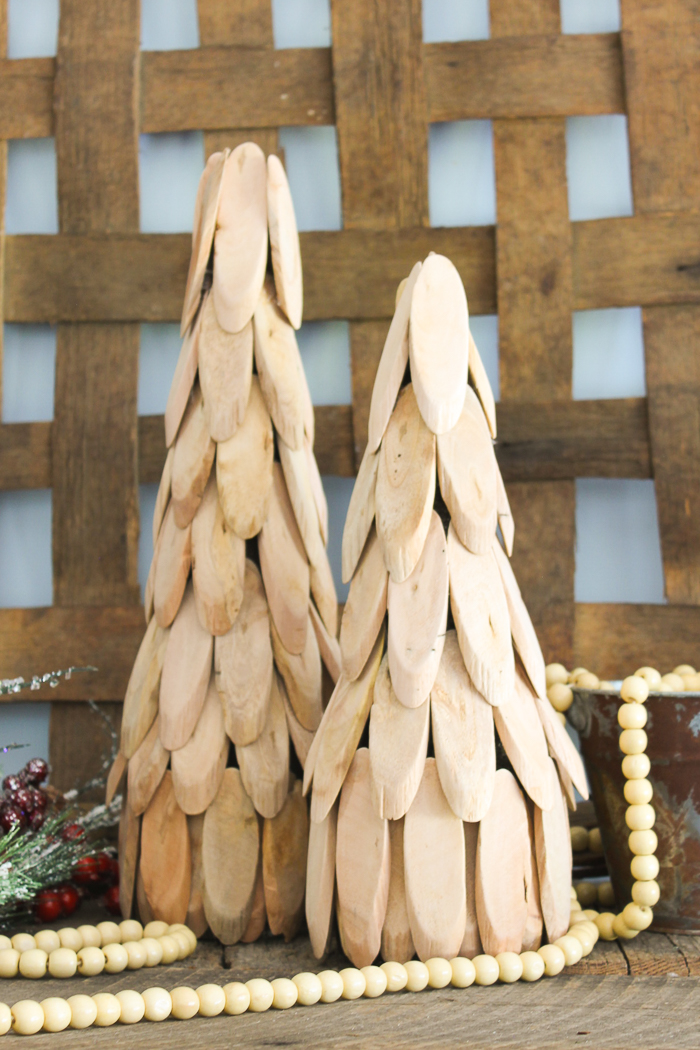 I love the rustic look of these trees and how great they look on my mantel.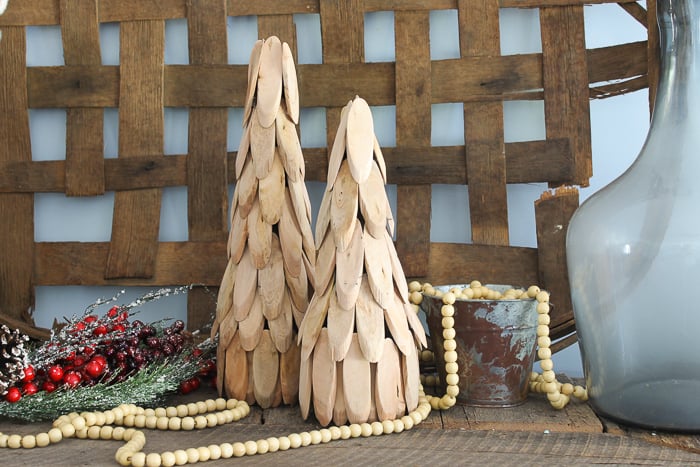 You could create a wooden Christmas tree forest if you would like! After all, these are so easy to make that you might just want to make a bunch!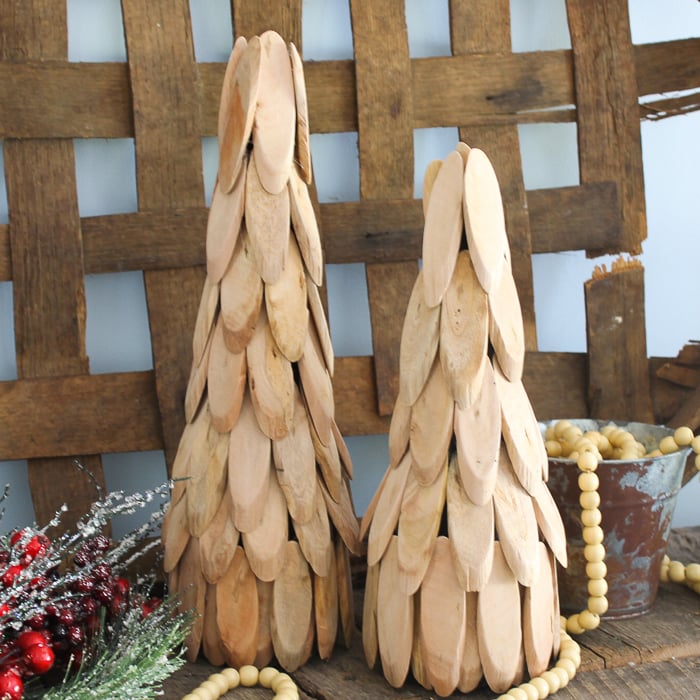 Love this wooden Christmas tree and want more ideas? Try the links below.