Getting a faux rust paint finish might be as close as your kitchen cabinets. Today we are talking about how to use a household staple to create a fun faux finish that is perfect for your rustic decor. Here I am adding to a paper mache anchor to make it look like an old one but this can literally be used on any surface for the same effect.
This post was originally posted over on the Darice blog where I am a paid contributor but I am posting it here in case you missed it.
Supplies needed to create this faux rust paint finish:
Brushed metal paint
Cinnamon
Spray sealer
Surface (in this case an anchor)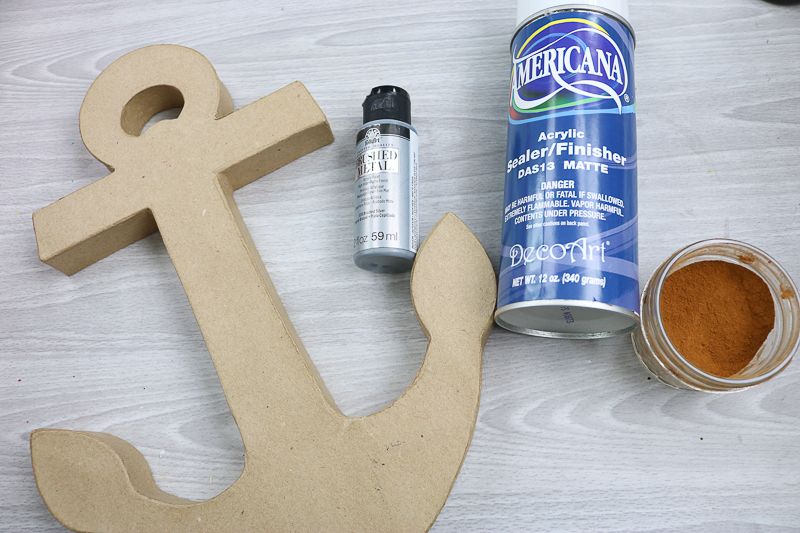 How to make a faux rust finish:
Start by painting your entire surface. In this case, I used a silver brushed metal paint but you can use any paint color that you like. This may take several coats so be sure to allow to dry in between coats. You will also want your project to be completely dry before continuing.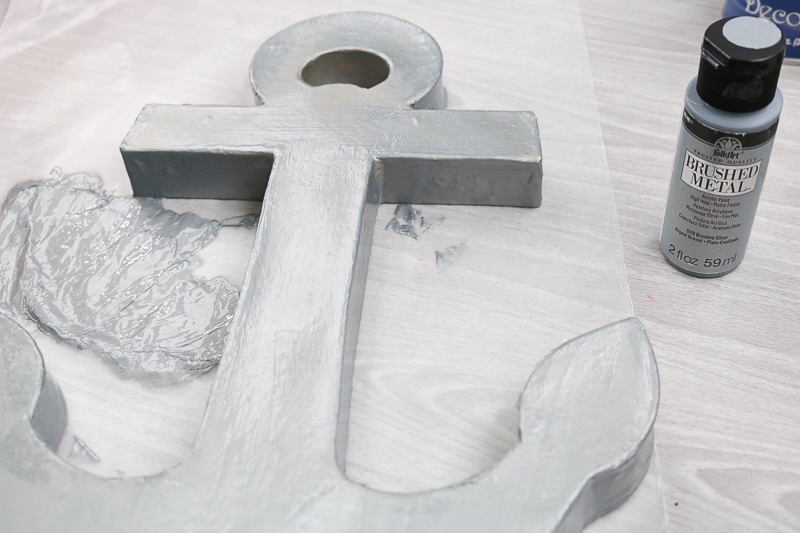 Spray with spray sealer and while still wet, start sprinkling on some cinnamon. Yes, just plain cinnamon right out of your spice cabinet. You can work in small areas to ensure the spray sealer stays wet. I also recommend doing this outside.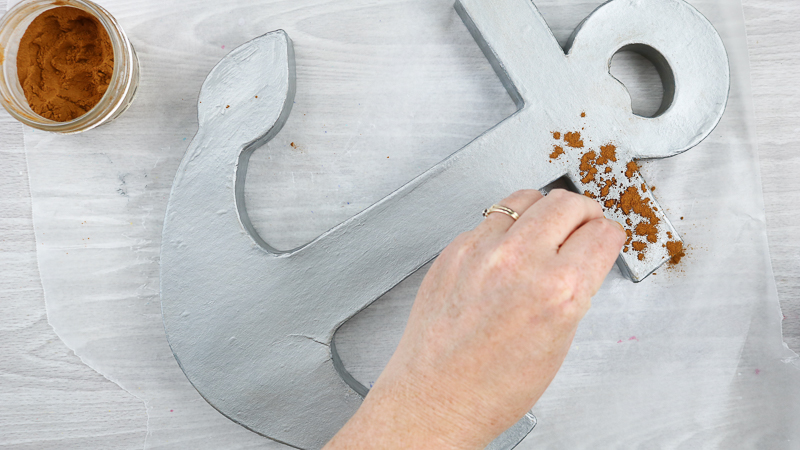 Spray the area with more spray sealer while still wet. You can actually layer cinnamon if you would like but it is not required. Just keep adding spray sealer and cinnamon until you are happy with the look.
Continue all the way around your anchor.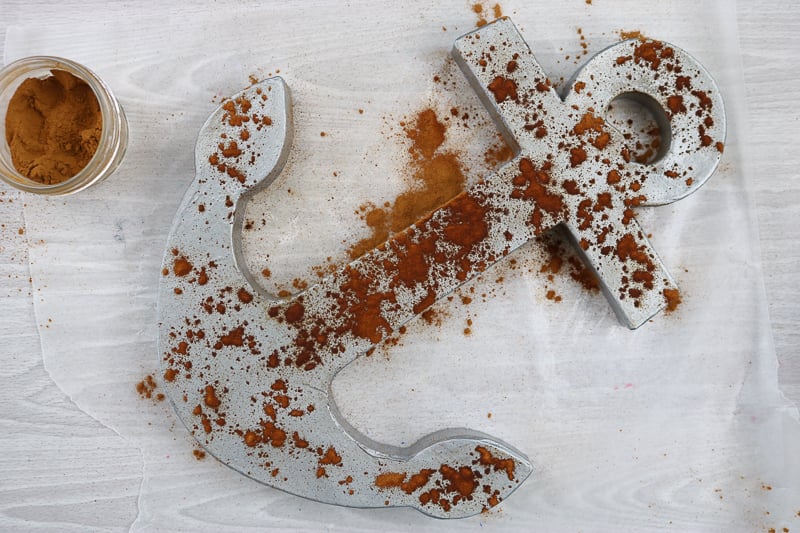 Once you are happy with it, allow to dry completely then you are ready to put in any area of your home. I bet you didn't know it was so easy to create a faux rust paint finish.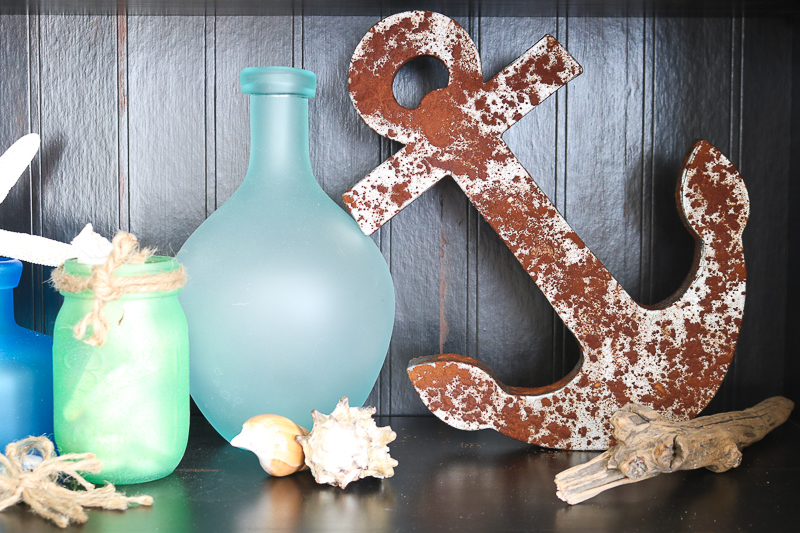 Just look at how realistic it is! No one will know until they go to pick this one up that it is just a plain paper mache anchor!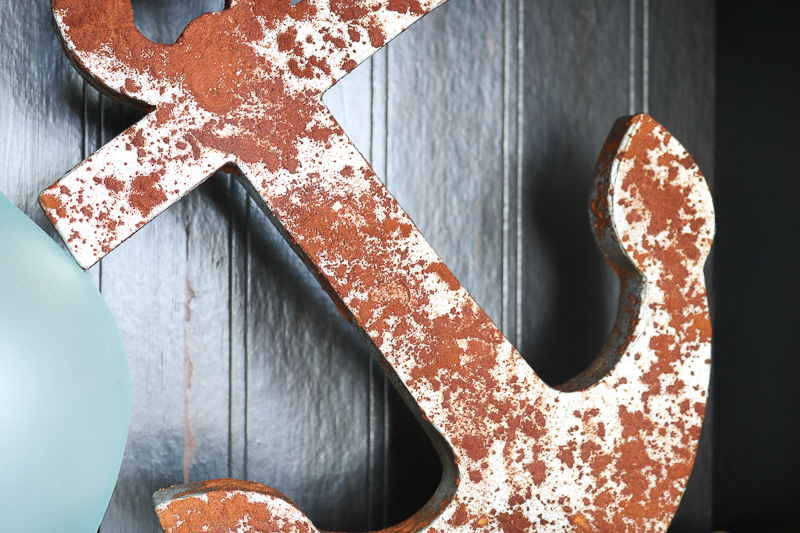 I love adding rustic touches all over my home and this one is in my nautical themed bathroom.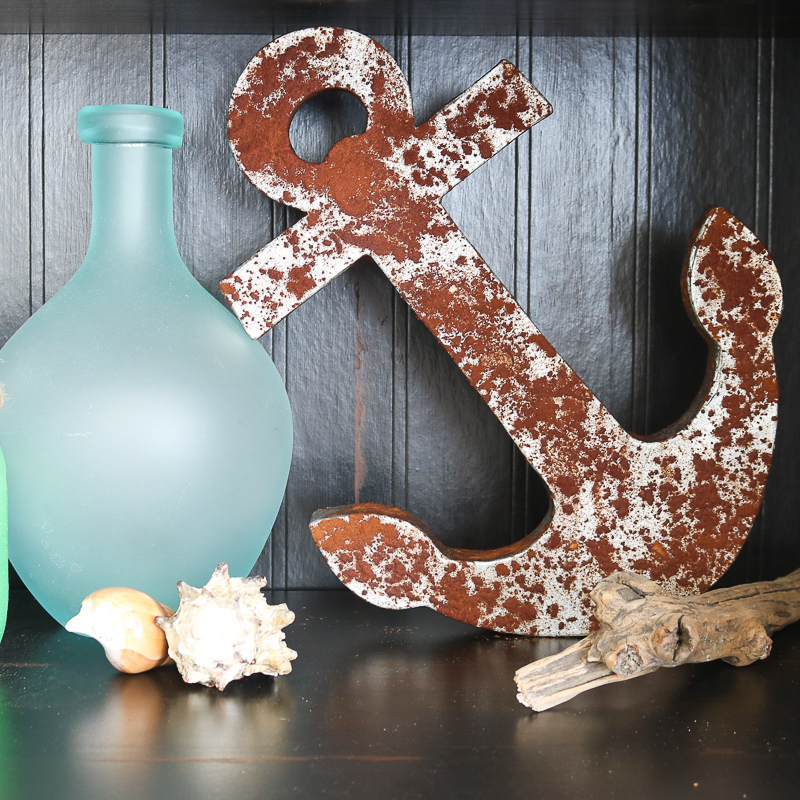 Will you be trying this faux rust paint finish? And where will you put it in your home?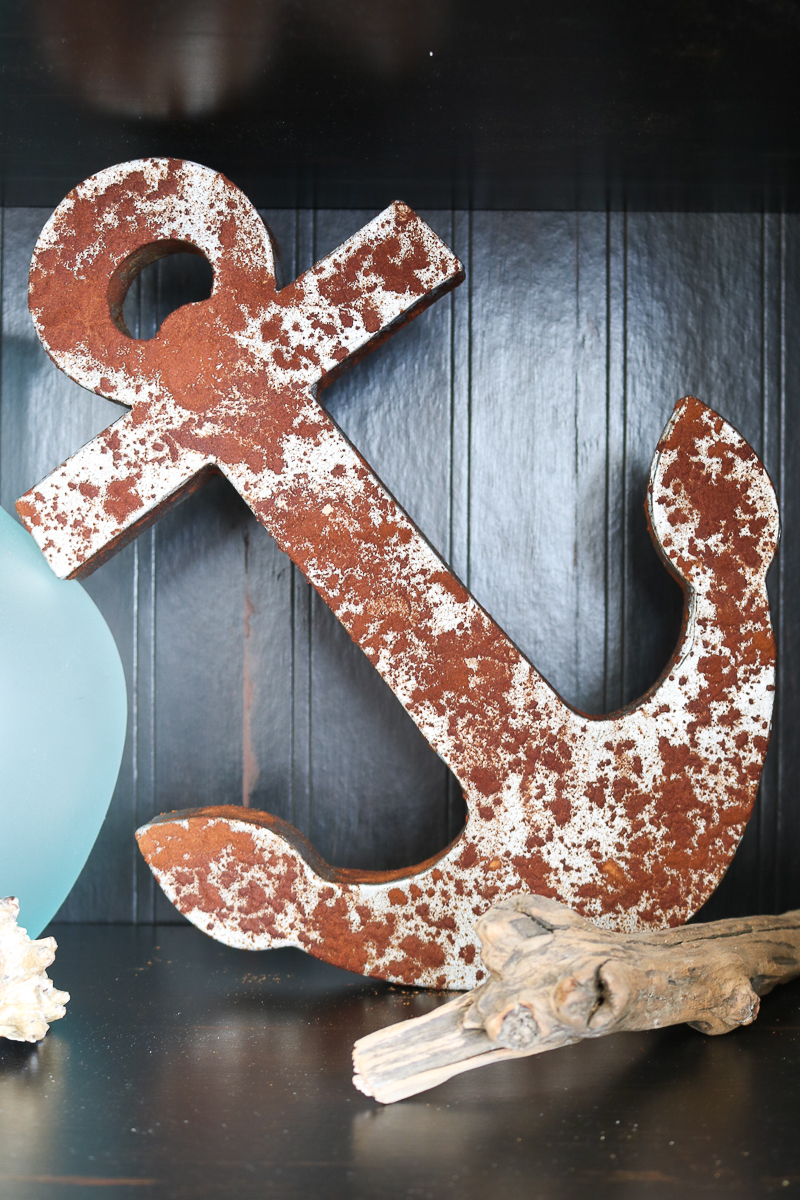 Love this project and want more ideas? Try the links below