Add this framed burlap letter to your home! Make it yourself in minutes with just a few simple supplies that you probably already have on hand!
Still working on projects for my bathroom. Let me tell y'all I painted all weekend last weekend…..whew…am I ever tired! But I am so close to a reveal! For now, here is a little project I worked on. This framed burlap letter is perfect for your home. Add some farmhouse style to any room with this quick and easy project.
Items needed to make a framed burlap letter:
frame (I used a white painted frame that used a candle wax technique to distress.)
fabric (I used a piece of some extra curtains plus some white liner.)
burlap
spray adhesive
white glue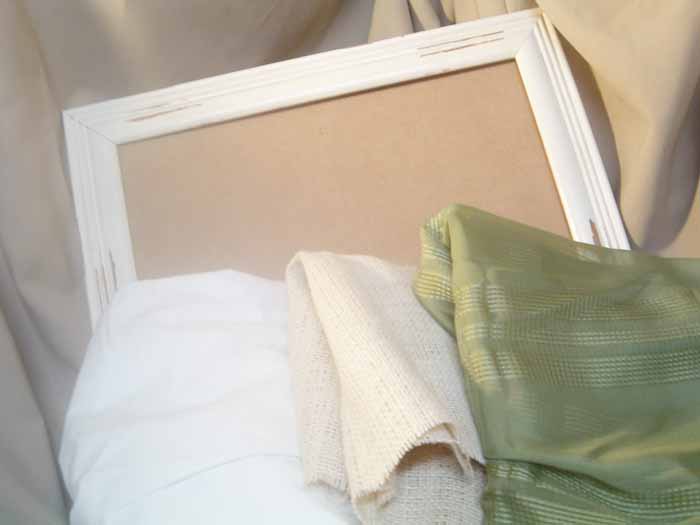 Spray the cardboard in the frame with spray adhesive (be sure to spray outside). Attach a piece of that white fabric. NOTE: The white fabric is only needed as a liner if your fabric is see through. Press with your hands and make sure it is wrinkle free.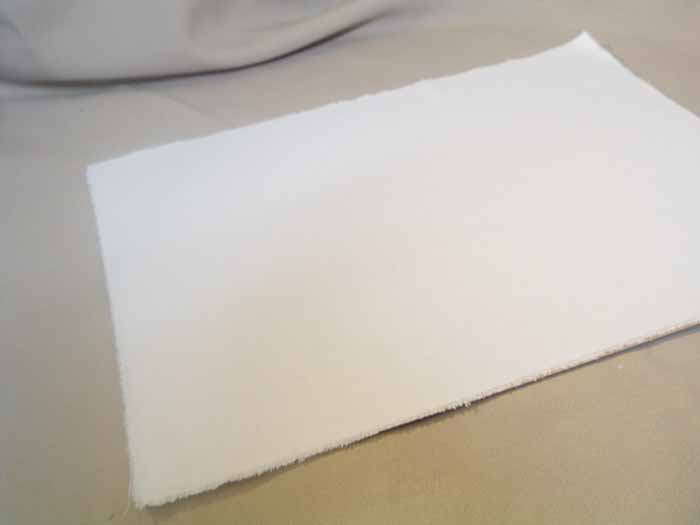 Spray with adhesive again and attached a piece of that green fabric (piece of the curtains in my case). And when you choose a fabric with stripes….attach and reattach til they look straight…sigh…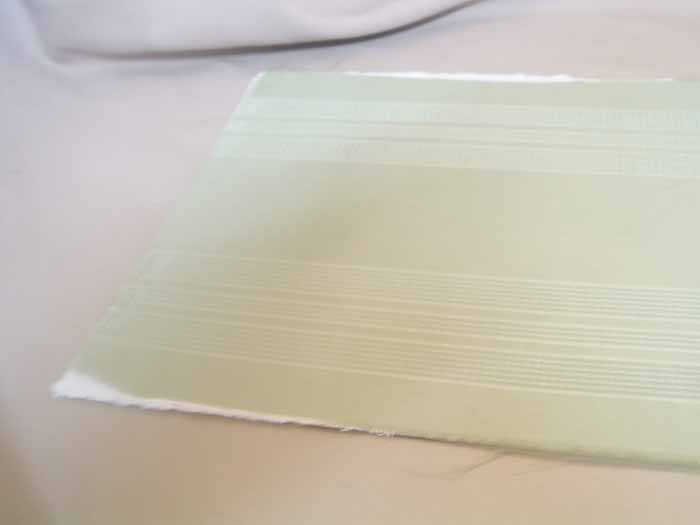 Then cut a letter out of burlap.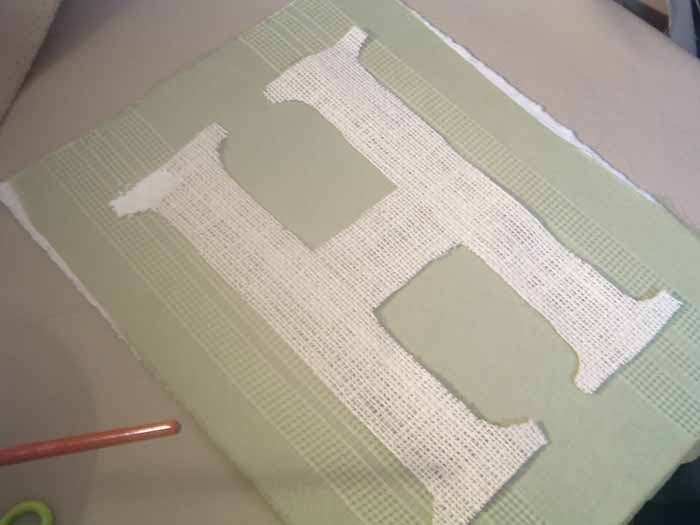 Attach that to the green fabric with LOTS of white glue. Glue around all edges — it will keep them from fraying. I actually used a
paint brush
to paint it on.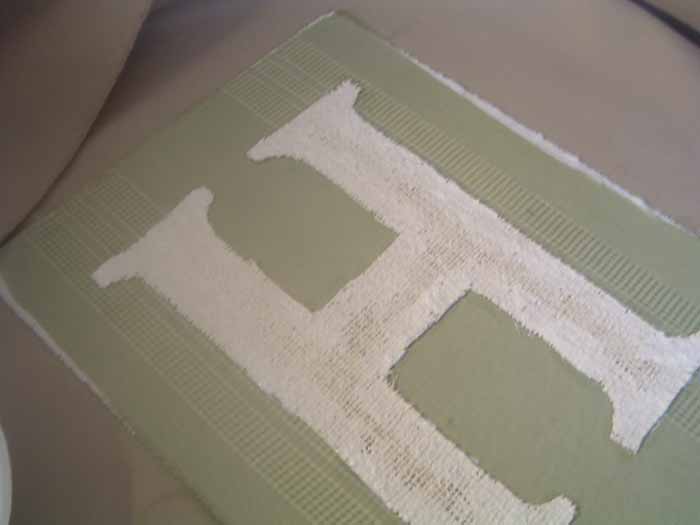 Let that dry a looooong time. Overnight should work. Reassemble your frame with the glass…you are DONE!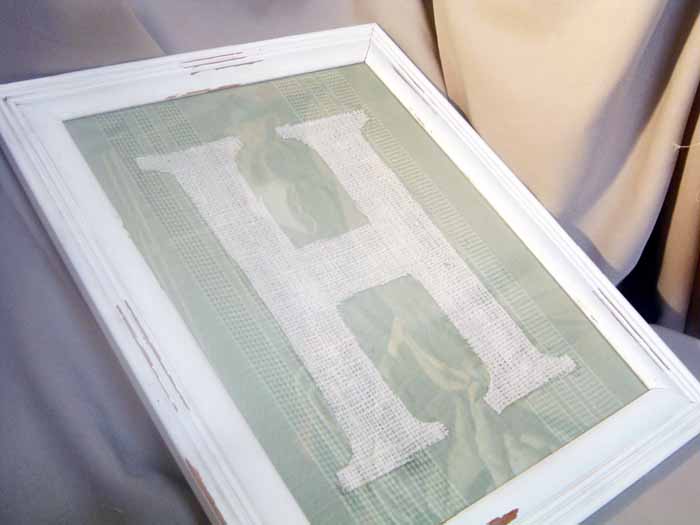 I am slowly working on the bathroom redo…hopefully to be revealed soon! Then you can check this "H" out in place! Make your own framed burlap letter in the meantime!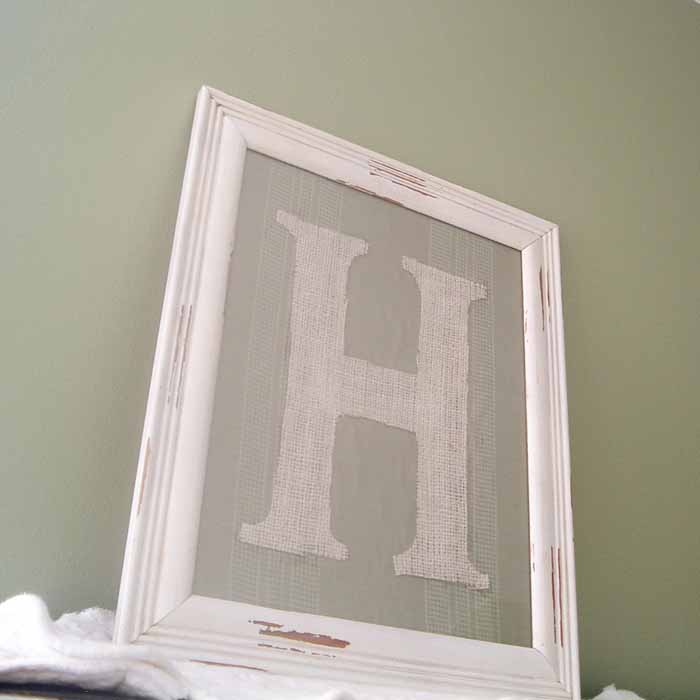 Looking for more burlap crafts for your home? We have those for you as well!