Today I have some free printable art for kids for you plus 12 other rainbow printables that you are going to love. After all, who doesn't love getting cute printables for free? If you love all things colorful, you will definitely love this dream big printable art. I think it is perfect for a kid's room but you could also use it in an office or any other room in your home. Let it remind you to keep those dreams going each and every day.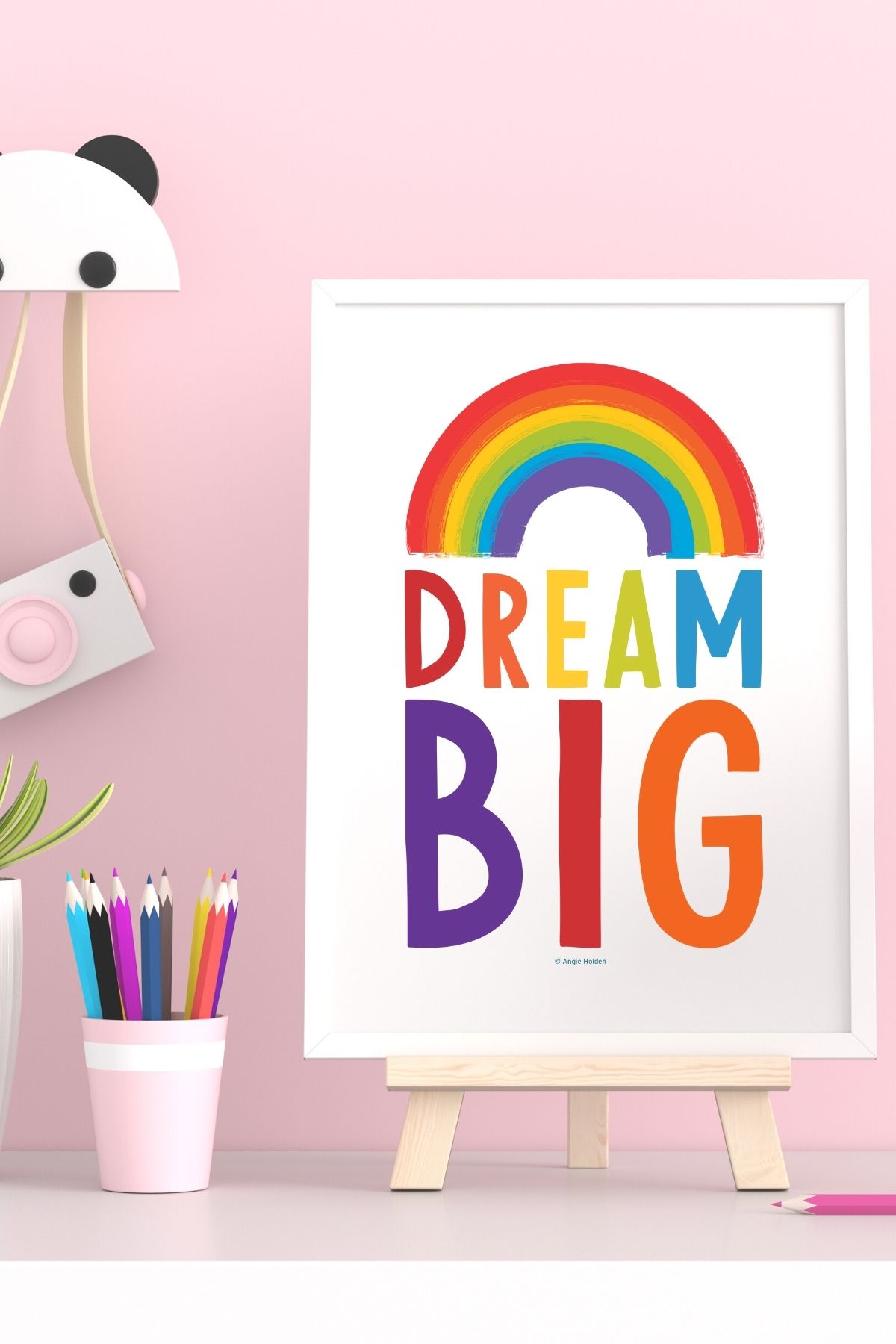 Free Printable Art for Kids
To get your printable, sign up for the newsletter in the box below and it will be sent to your email address. Look for a signup box below that has a picture of the printable you would like to receive. If you already get the newsletter, add in your information again as you will not be signed up for anything further. Then just check your inbox for your free printable art for kids and print it as many times as you would like!
Please note that this art is for personal use only. You can also contact me if you have any issues with your download.
How to Use This Rainbow Art
Now that you have your file, it is time to print and hang this cute art! Here are a few tips for printing:
Make sure your print on the best or photo quality so your art looks professional.
Print to the size of your frame or holder.
Print on a high-quality white cardstock instead of using plain copy paper. This will give the art a better appearance.
Looking for a printer that will do a great job on things like this? You can try my printer comparison here.
If you have an HP printer, I highly recommend trying HP Instant Ink. Never worry about running out of ink again and you can print for just $0.03 per copy on some of the plans.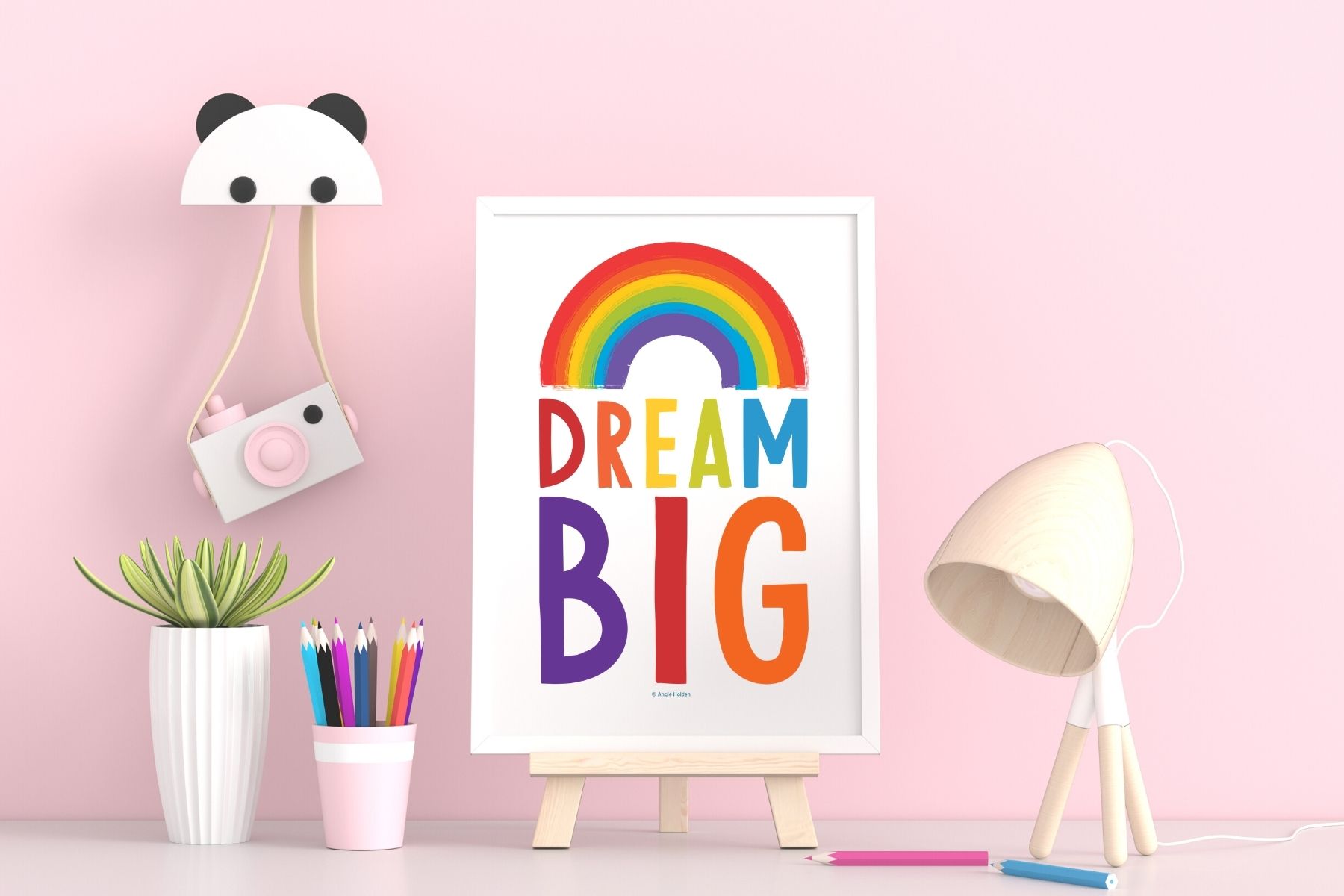 Once you have your print, just add it to a frame and display it in any room.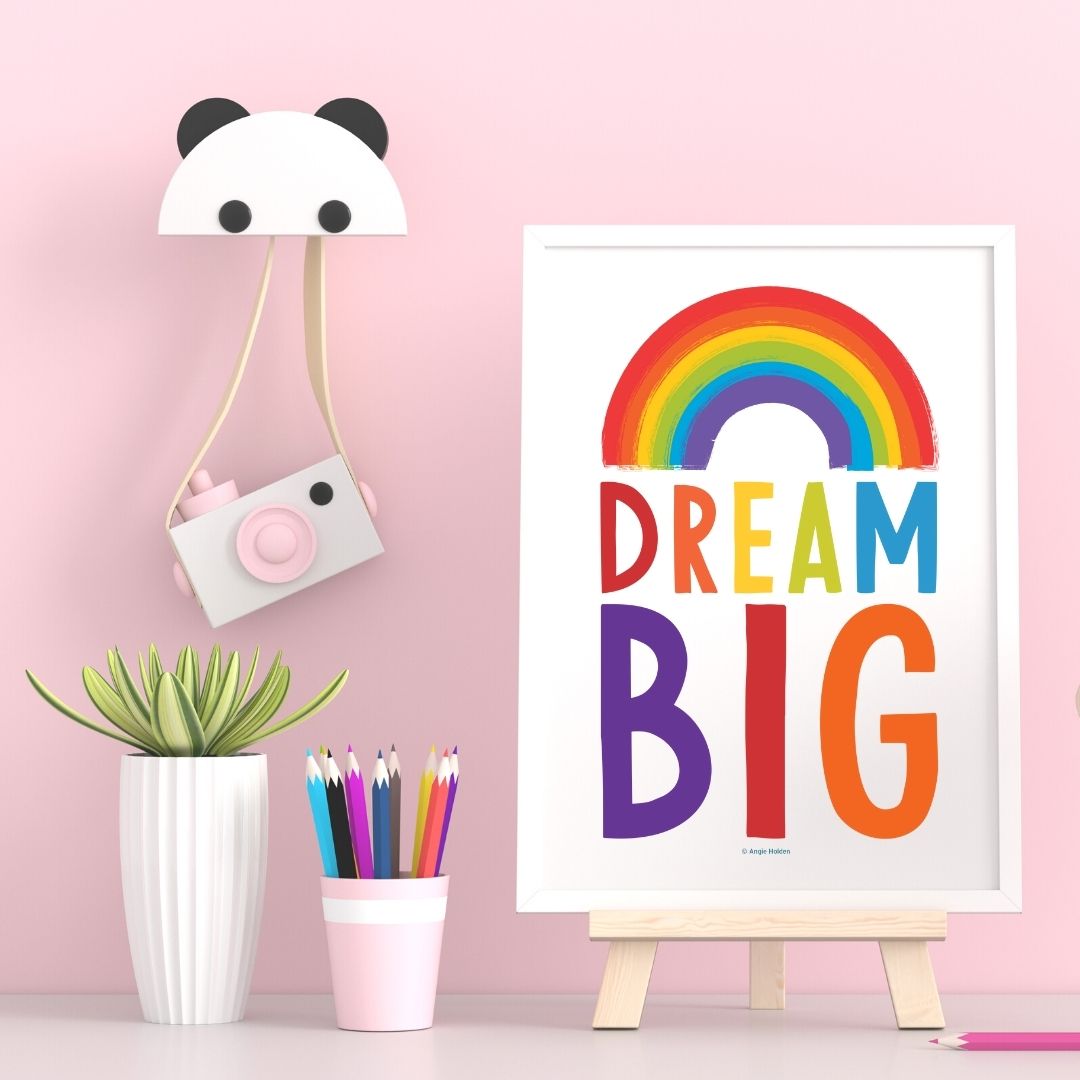 I really think you will love this printable art for kids so be sure to grab your copy today. Imagine this cute inspirational art welcoming your child home each day.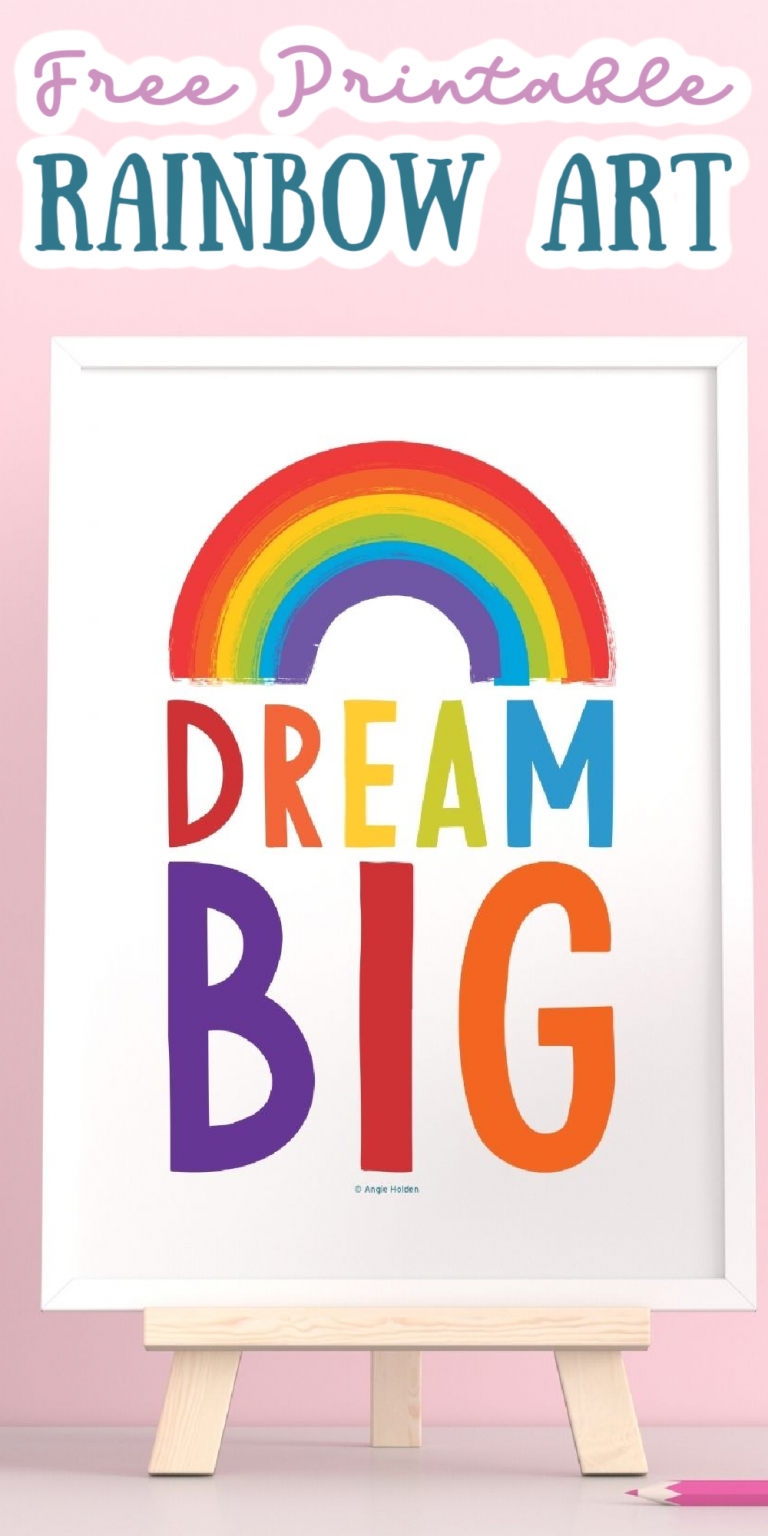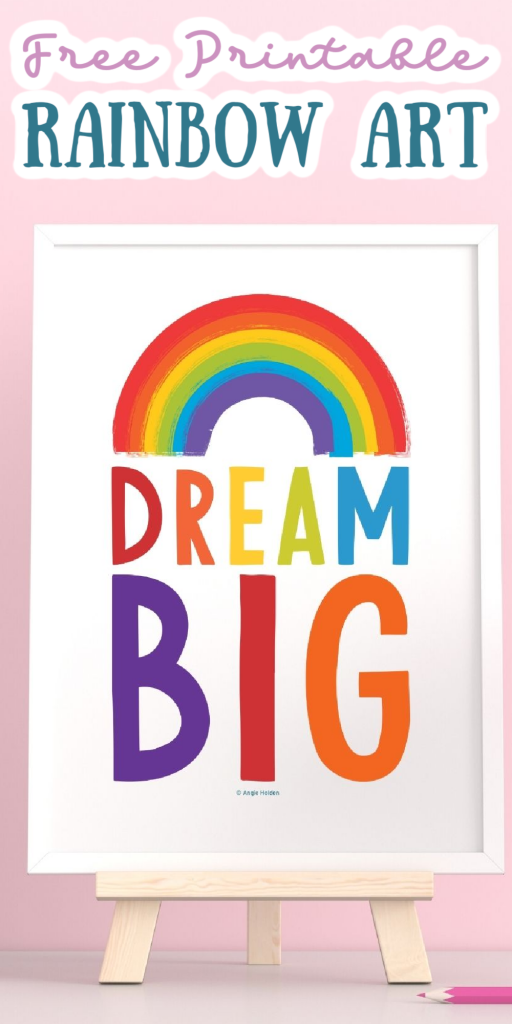 More Free Rainbow Printables
I promised you even more cute rainbow printables and I know you are going to love these. Just click on each of the links below and follow the instructions on each page to download.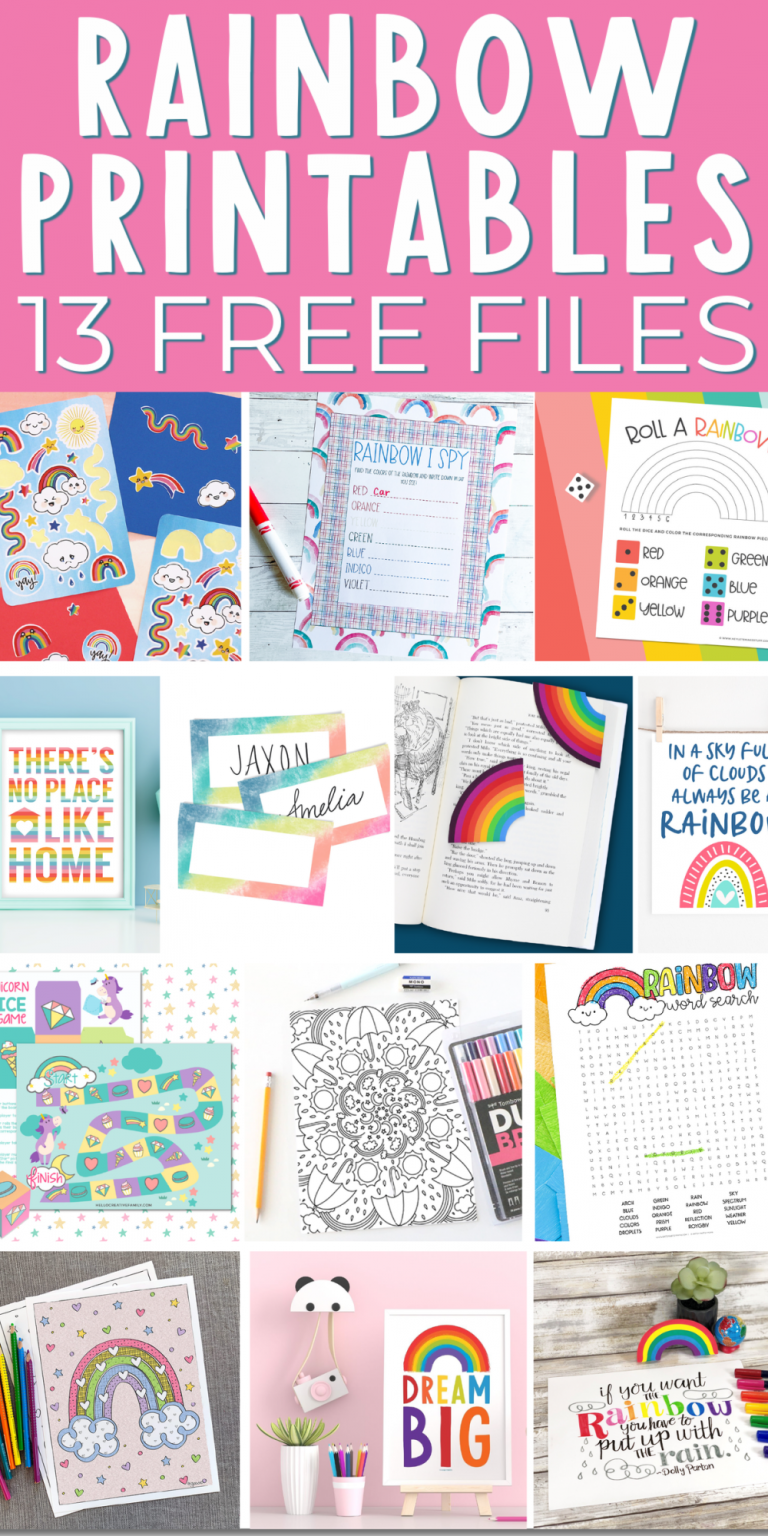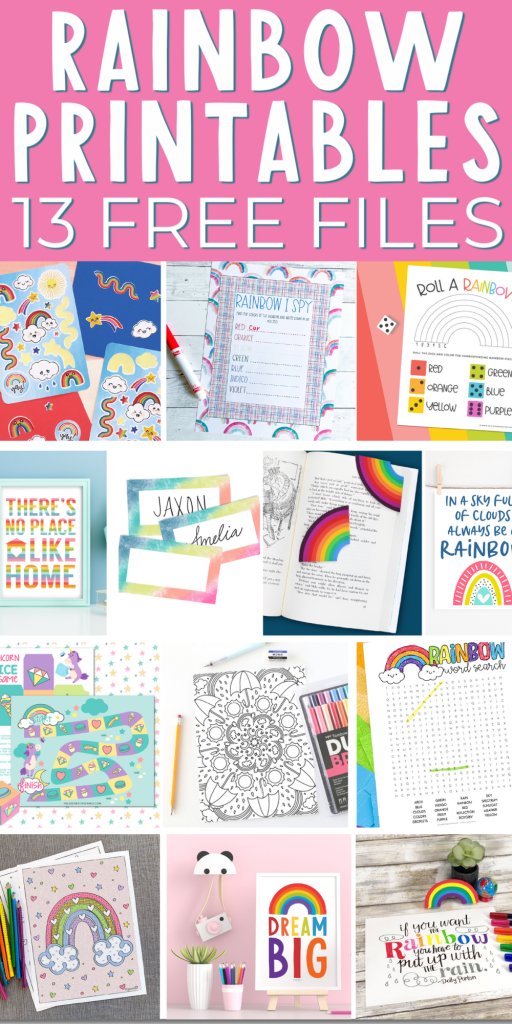 I hope you enjoy this free printable art for kids along with these other cute printable files.