Now is a time when we are all looking for fun things to do online. I thought I would share a few of my favorite resources with you. Then you can use my list to find a few things to do yourself or use a few to get inspired for things your kids can do. Either way, you are sure to beat the boredom with these ideas! This is a continuation of our series and you can find our list of fun things to do when you are bored here as well.
This post is sponsored by The Tundra, however, all projects and opinions are my own.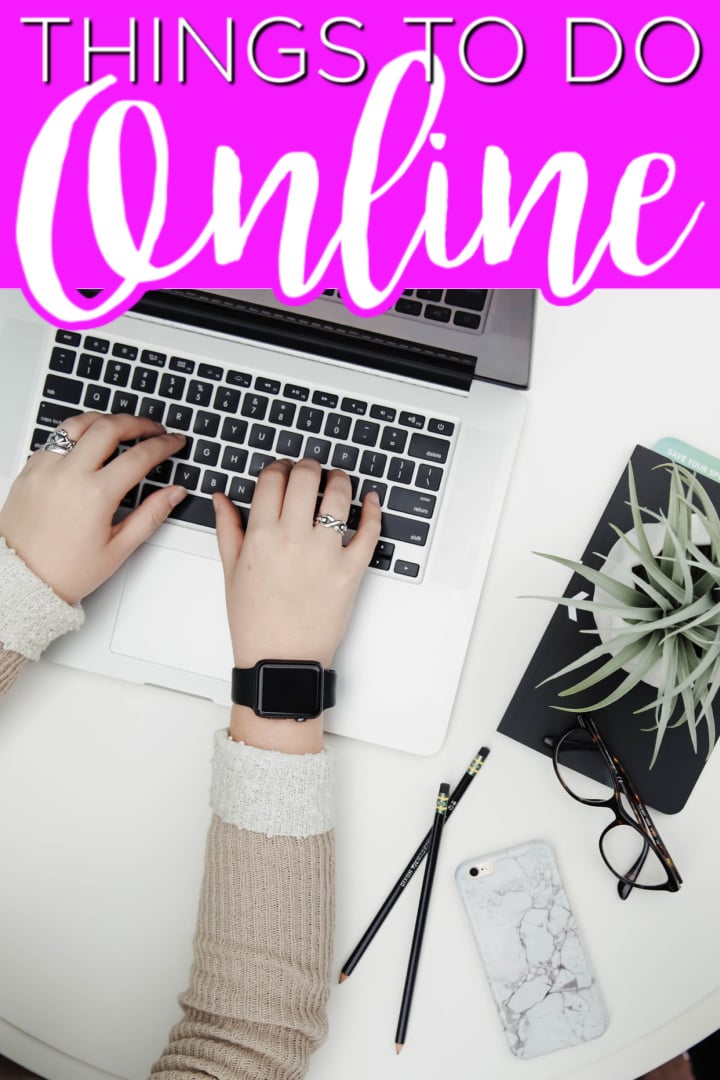 Fun Things to Do Online
I thought I would break my list into a few different categories so you can find what you are searching for a bit easier. Whether you want to learn a new skill or just find a better way to find content that interests you, we have an idea of a website that might help!
Cultivate Your Passion
Perhaps you are already passionate about a hobby or topic and just want to cultivate that a little more. You can definitely do that a wide variety of ways online but sometimes navigating through the mounds of information that Google returns can be a challenge.
What if all of the RSS feeds, podcasts, videos, groups, sales forums, discussions, and so much more were broken out by topic to find what you need a bit easier? You can find all of that at theTUNDRA. Just find your interest network where everything you want will be right there in a collection for you. Or you can also search at the top and again break the results into sections to find what you need easier. You can even customize your own newsfeed to get just what you want to see daily.
But what am I doing on theTUNDRA? Creating a resource for all Cricut fans of course! You can see my Cricut Crafts and Ideas group here. Post your questions or answer questions I have for YOU! Let's build a community around our love for all things Cricut during this time.
Find a New Passion
When talking about fun things to do online, there is no time like the present to learn a new-to-you skill. I have quite a few resources that will help with that and some of those are offering up services for free right now. You will find those below along with some paid ones as well.
Take a (Virtual) Vacation
Yes, you are at home but you can virtually tour many places around the globe right from your computer. Explore a national park or even take a museum tour. Now is a great time to virtually visit as many places as your heart desires. You might even make it your goal to go someplace new (virtually) every single day.
Want a great list of places to get you started on your adventures? Here is a great list of free virtual tours on Mad in Crafts. Start with those and see how far you can travel in the next 30 days.
Binge-Watch Something New
We all know that binge-watching a great show will really pass the time and it is one of the top fun things to do online. You can also binge-watch the 100s of videos I have on my YouTube channel if you want something crafty to watch. Want more ideas? Here are a few posts from some friends on things you may not have seen.
Learn Your Cricut Machine
What better time to learn how to use that Cricut machine? If you are looking to learn your machine, I have some amazing resources for you as well as a FREE month of Cricut Academy that you don't want to miss.
First, I have so many Cricut tutorials on my YouTube channel here. Don't love watching videos? I have you covered there as well. Click here to read my Cricut tutorials.
Now, perhaps you are still struggling with your Cricut. You just don't get it and are frustrated beyond belief. Maybe you love your Cricut but you really want to learn more about it and take your Cricut to the next level. I have a solution for both types of people!
I would suggest the Cricut Basics books! Pick the book for your machine and get started learning right away. You can click here to see more about the books. Just purchase and print right at home to start learning your machine right away at your own pace. You are going to love these books!
So, when hunting for fun things to do online, be sure to try our suggestions above. You are sure to find something to keep you entertained.