Make some cards with our free get well soon SVG file. This single line file is perfect for using with the new Cricut foil transfer system. Plus I have several more free single line SVG files at the bottom of this post. Use them to draw on cards, engrave on acrylic, or foil all the things. Keep reading to see how to download them all.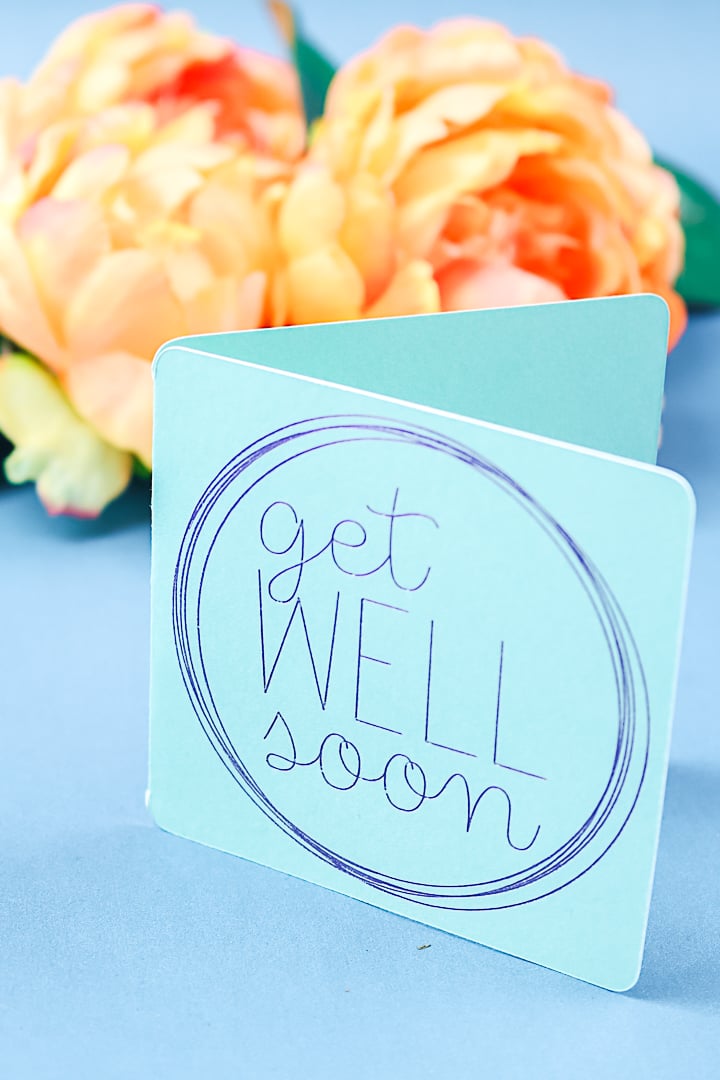 Get Well Soon SVG
To get this get well soon cut file, sign up for the newsletter in the box below. Then the file will be sent directly to your email. Be sure to sign up in the box that has a picture of the file you wish to download. If you are already on our list, just sign up again as you will not be signed up for anything further. When you get the file, download and unzip in order to use. You can see more about using single line cut files below.
Please note that this file is for personal use only. You can contact me for commercial use or if you have any issues with your download.
How to Make a Get Well Soon Card
You will need to import the SVG file into the Cricut software to get it to be a single line file that will work correctly. See more about working with SVGs on various devices here. It should look like the image below once inserted where each line is a single width.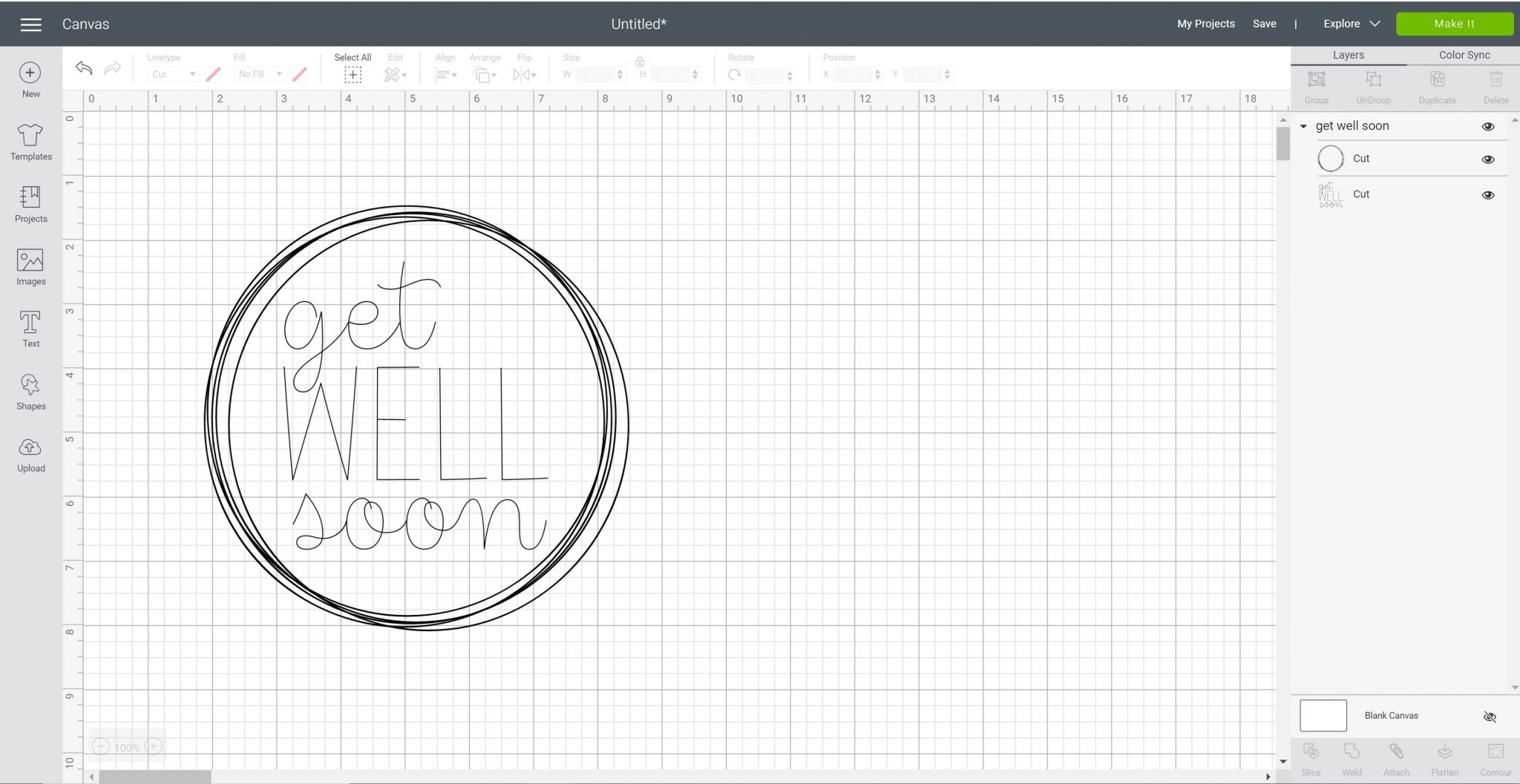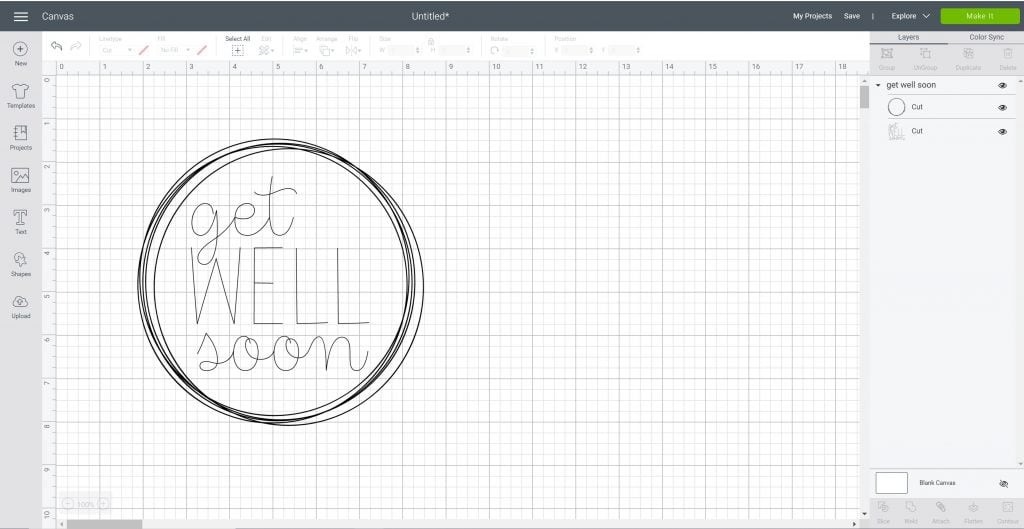 Then insert a card image or draw a rectangle with a score line down the middle.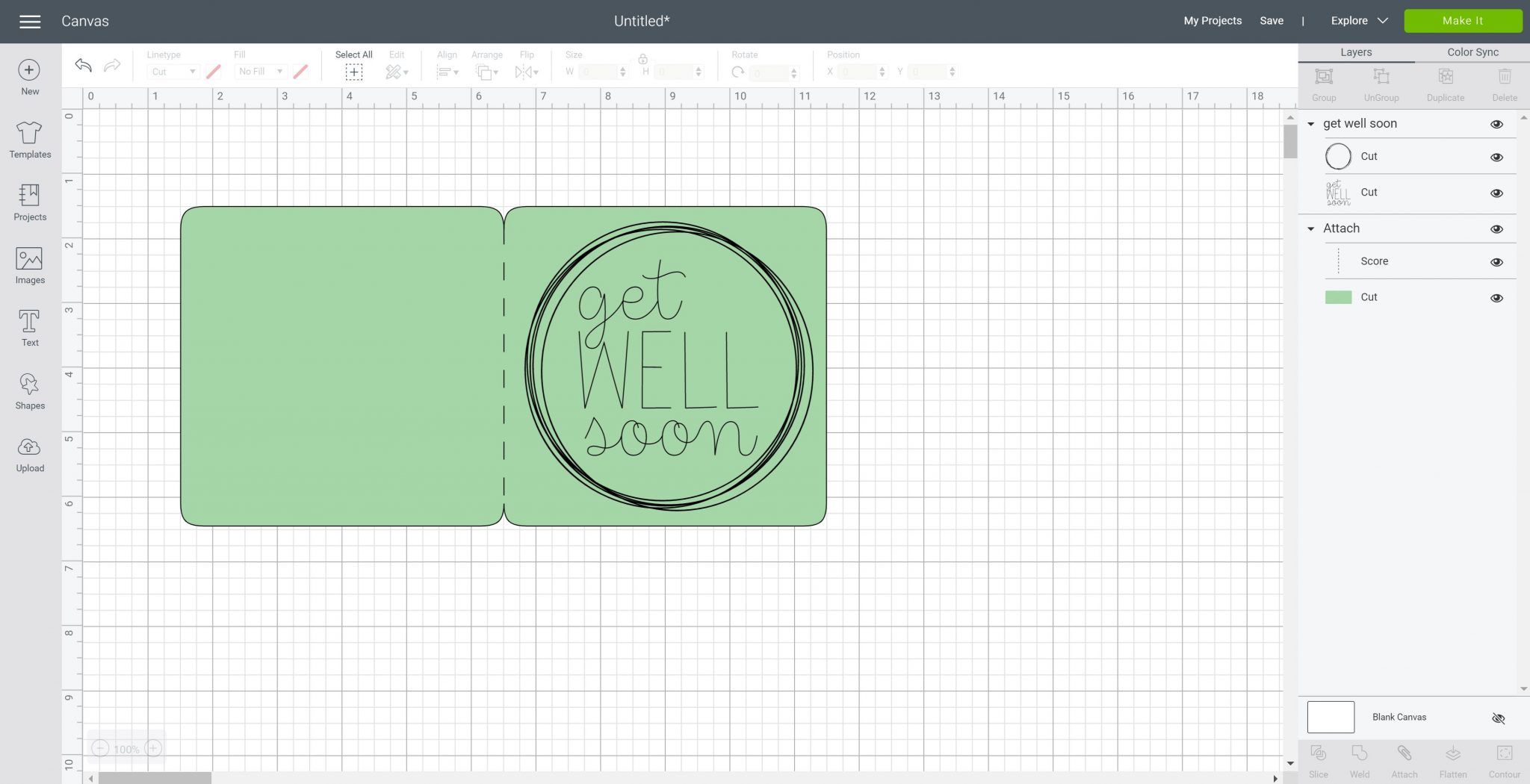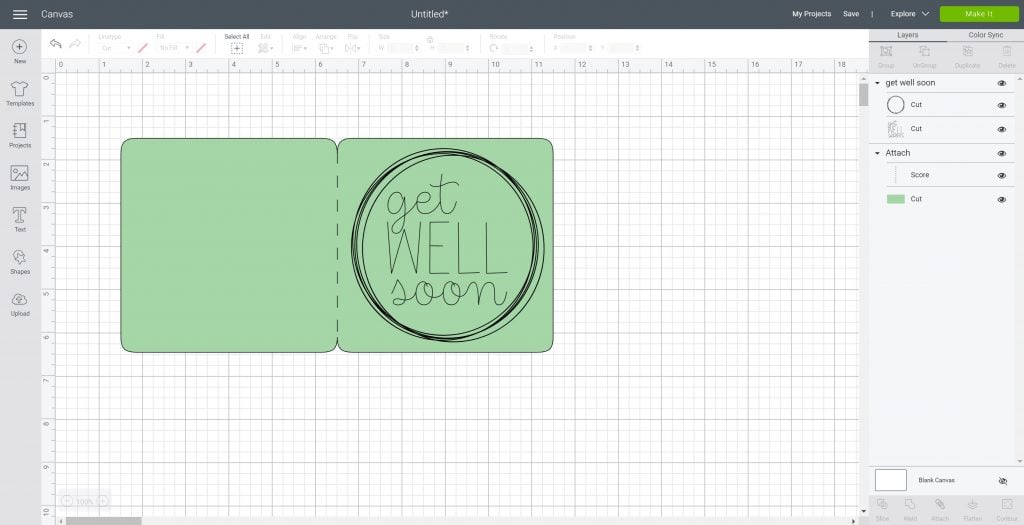 Change the lines to foil lines in this case and attach to the card.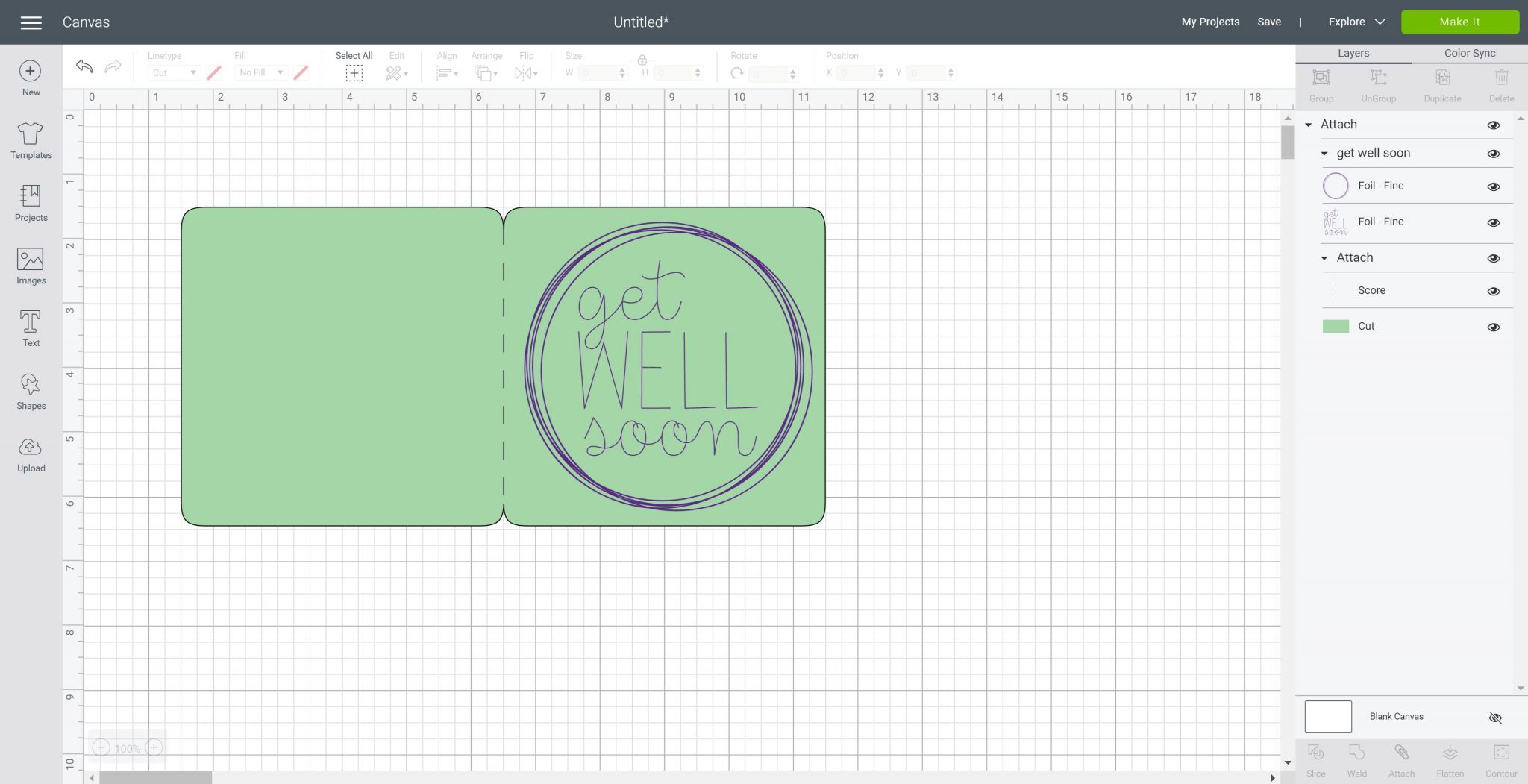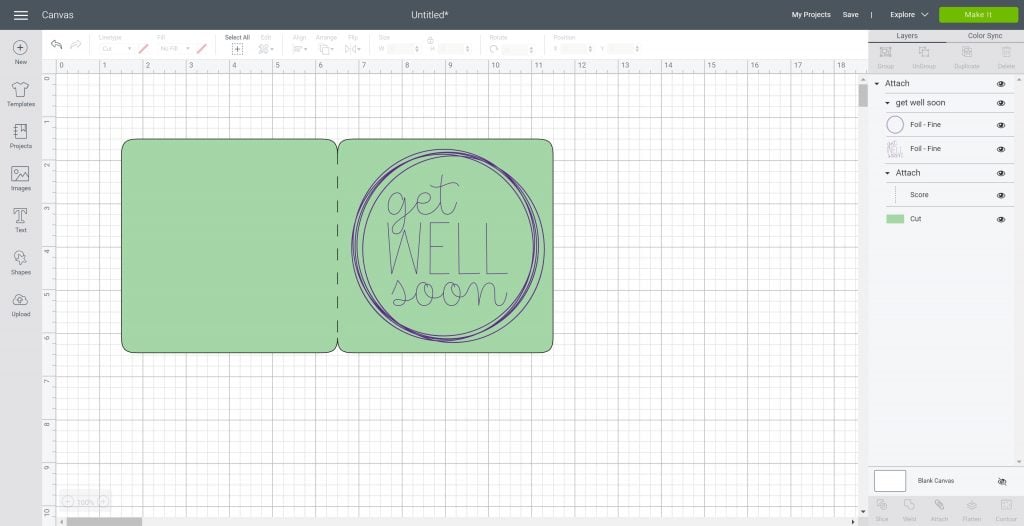 You are now ready to cut and foil you card. You can see more about using the foil tool here or just use your pens and draw the design instead.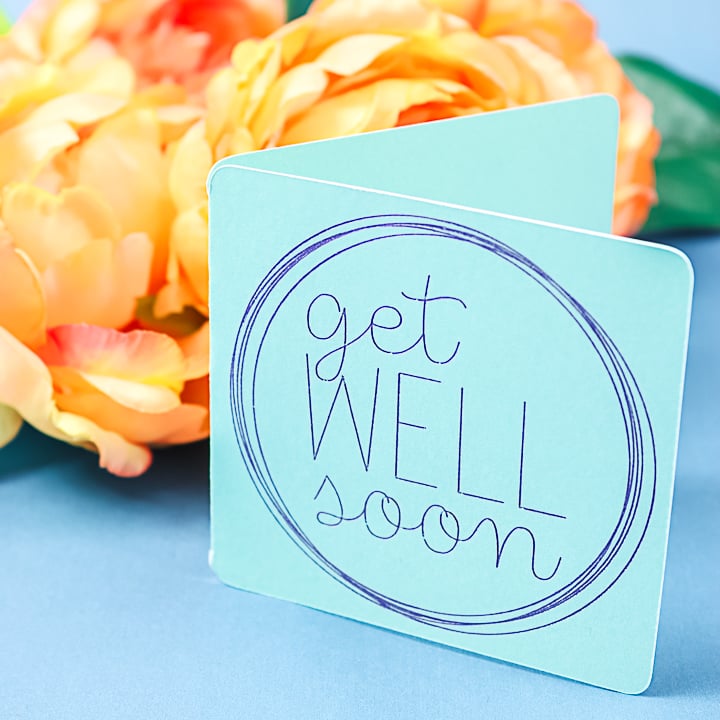 Either way, you are sure to love the way this cute card looks. Add it to a bouquet of flowers or another meaningful gift to really make someone's day.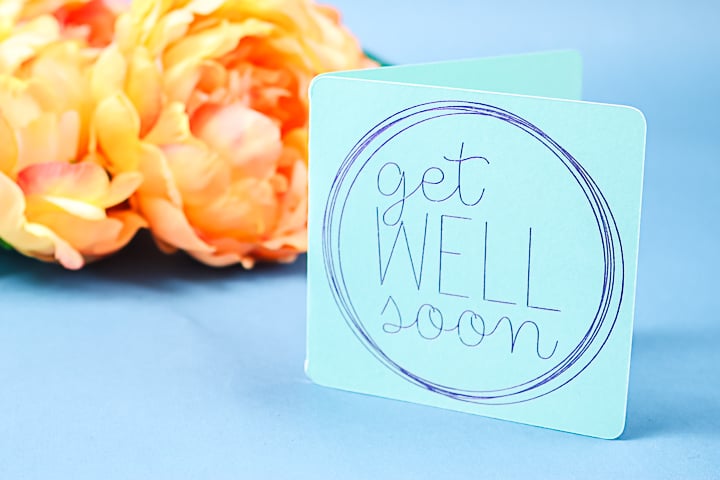 You can also use this free get well soon SVG for other projects as well. Maybe a gift bag or tag to really bright someone's day!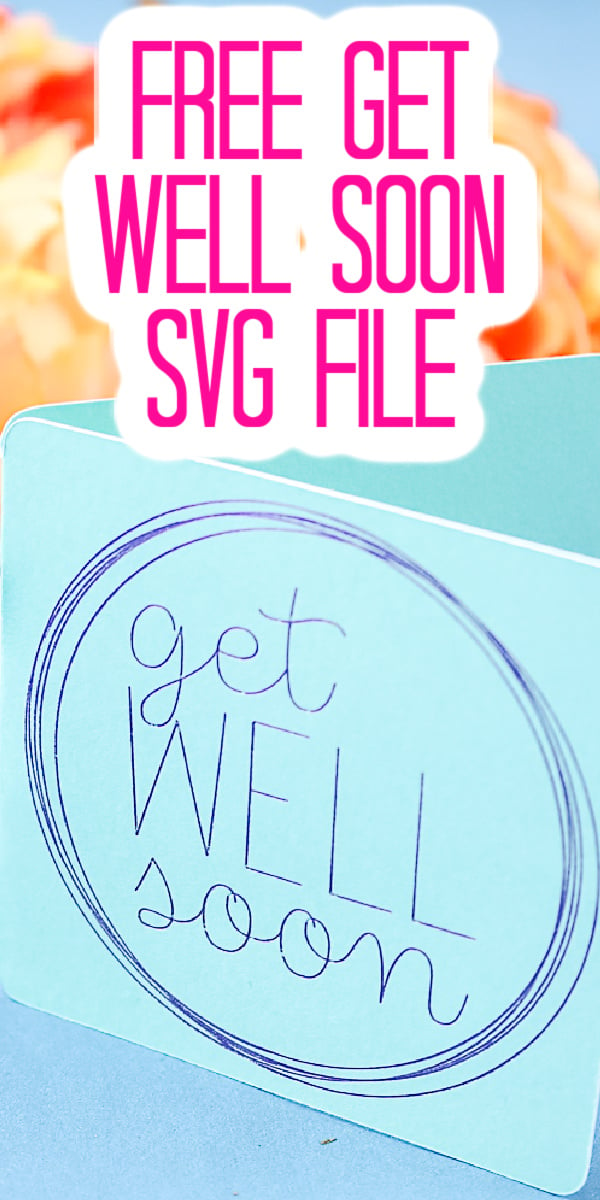 More Single Line SVG Files
Want more free SVG files? You can use all of the single line SVG files below to make even more foil projects for yourself and to give to others.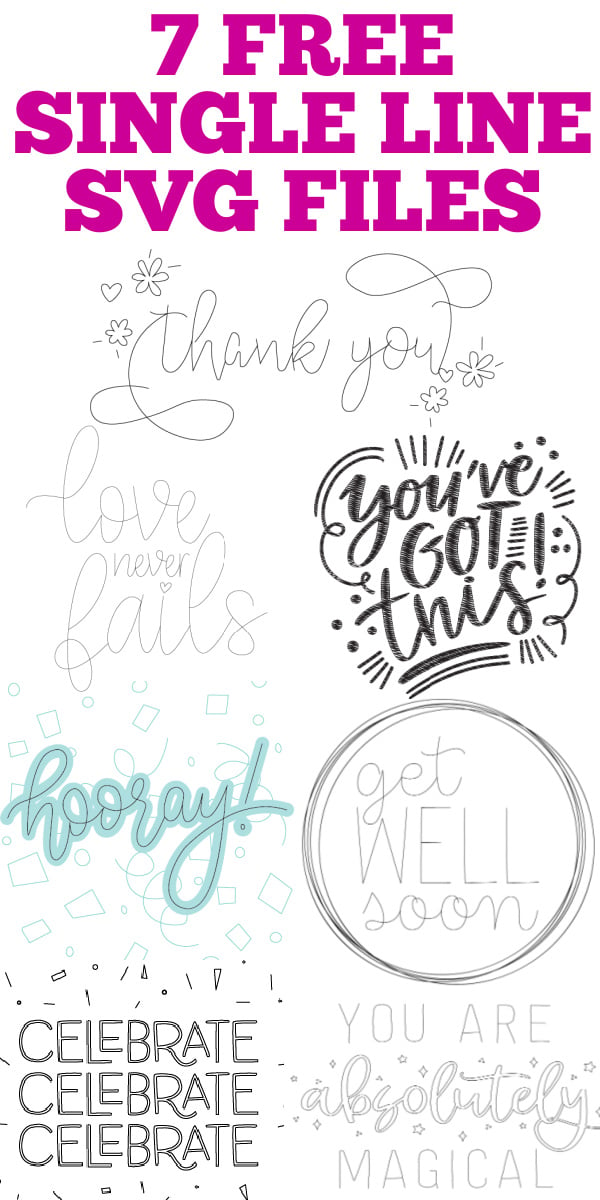 Click each of the links below and follow the instructions for downloading.
So, use this get well soon SVG and these other files for your crafts. I know you will make something amazing!
Need Help Organizing Your SVG Files?
Are you overwhelmed with the number of files on your computer? SVG (or digital cut) files can take up a ton of space, and it can be so hard to find exactly what you are looking for. That is where Cut File Clean Up comes in! The Cut File Clean-Up system ends the frustration of organizing your cut files so that you can find what you need and get to the best part of crafting—actually making your project.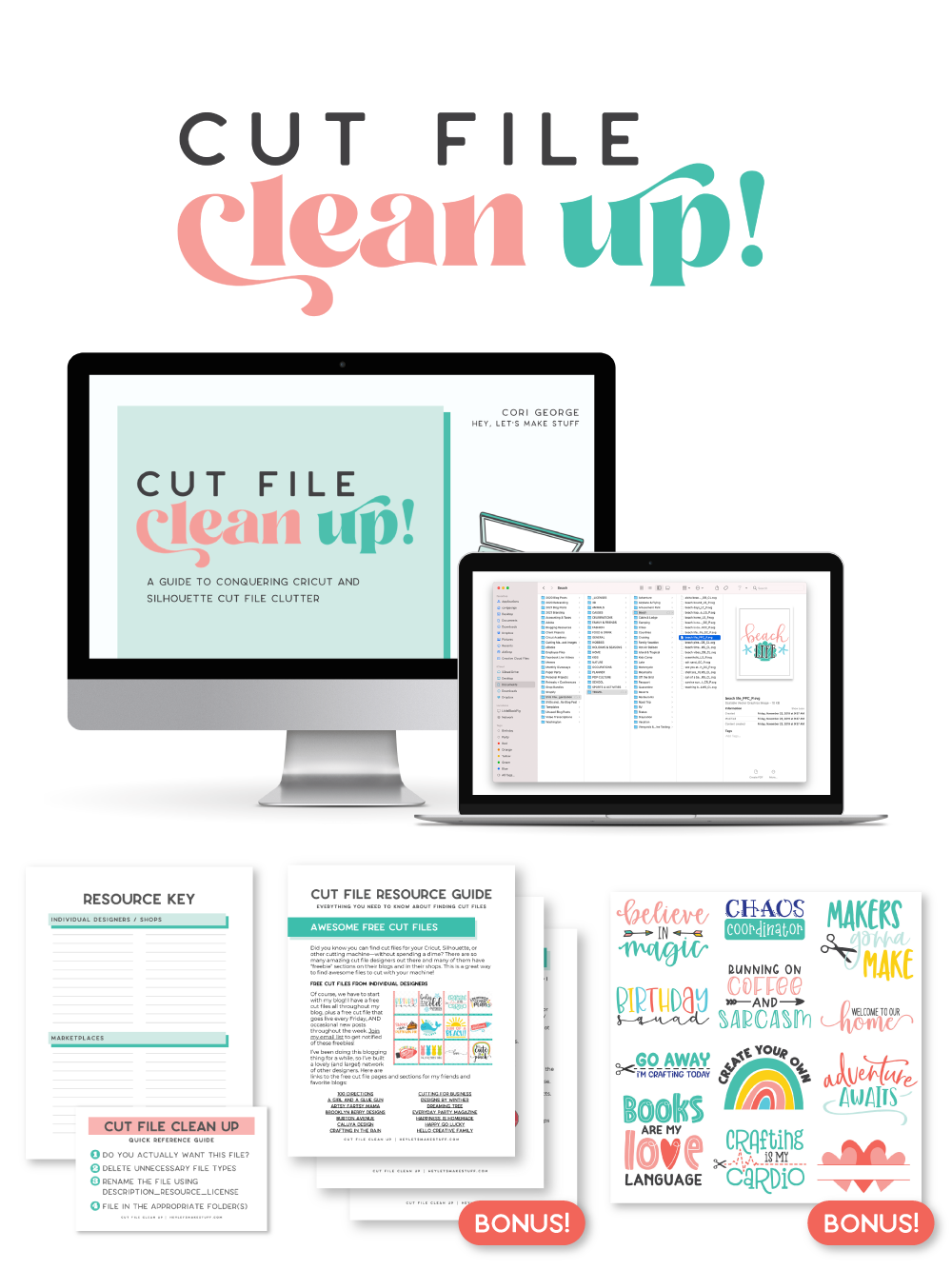 The best part is that you can get it for a deal right now with great bonuses. And yes those bonuses include even more digital cut files for your crafting. You can't get enough of those right? Grab it now.