Can you believe that graduation time is approaching once again? I have a handmade gift card holder for graduates today that you can whip up quickly. The perfect gift for any loved one that is taking the big walk this spring. Personalize the front of this gift card holder depending on your recipient. Plus what graduate does not want a gift card for a gift? They all do right? This tutorial was originally posted over at Buttons Galore and More last year but the idea is great for this year as well.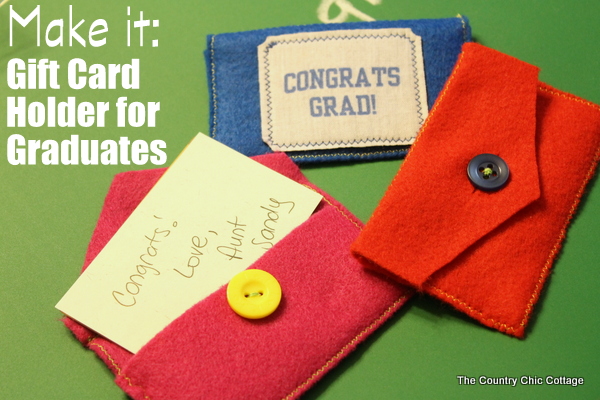 Gift Card Holder for Graduates Supplies:
Gift Card Holder for Graduates Instructions:
1) Cut a piece of white cotton material to the size of your card stock. Adhere the fabric to the card stock using spray adhesive.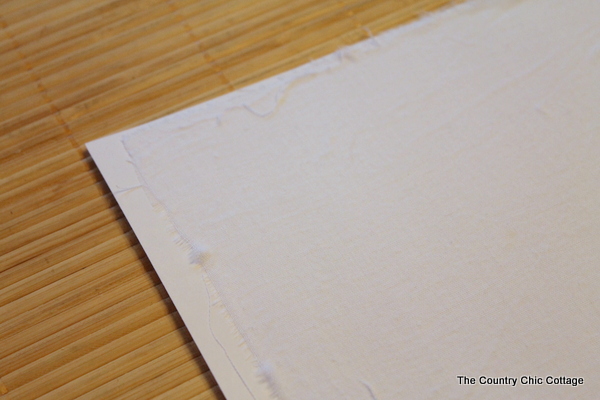 2) Pick graduation themed images on your computer and put them onto one page in a word processing program or equivalent. Run the card stock through your printer printing the images onto the fabric. Allow to dry before touching. You can set the images with some aerosol hairspray for extra insurance if desired. This is the step that can be personalized to your graduate. Have fun with the sayings, add pictures, or the name of the graduate to your gift card holder. No graduates? Pick other images and saying in this step to make this a gift card holder for any occasion.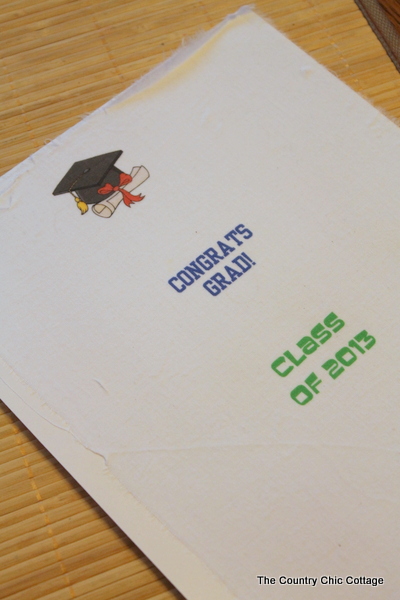 3) Next you need to stiffen the fabric. I used a self adhesive product called Phoomph but any type of interfacing that you would like to use would work. The Phoomph helps keep the fabric from fraying when cut which will be important because I am not sewing the edges.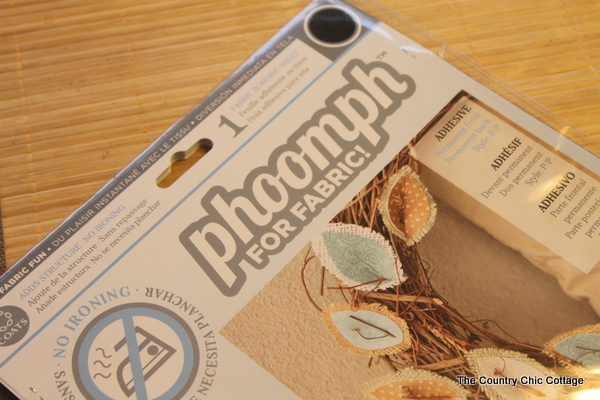 4) I cut my fabric down then adhered to one side of my phoomph. I then ran the fabric through my Sizzix with a die to get rectangular shape. You can use scissors and a straight edge to get the same results. Again the fabric is only on one side of my Phoomph at this point. Basically you have just made a fabric sticker as the opposite side also has a liner and is sticky.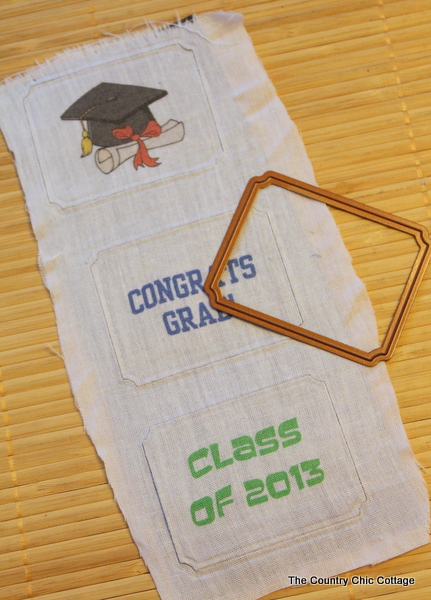 5) Next cut a piece of felt to 4 inches by 6 inches. Fold your felt around the gift card as shown below. Wrap loosely so you will have adequate room.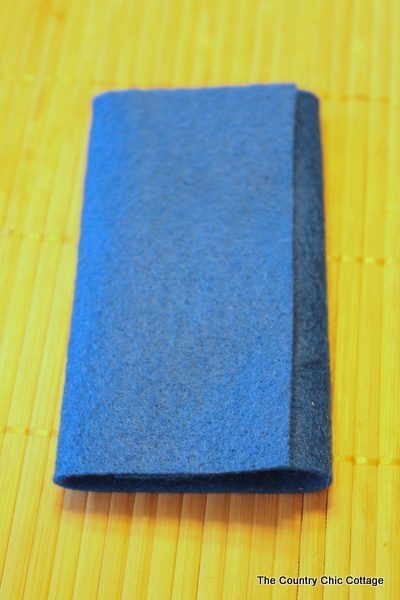 6) Turn over and find the center of the front. Mark for reference.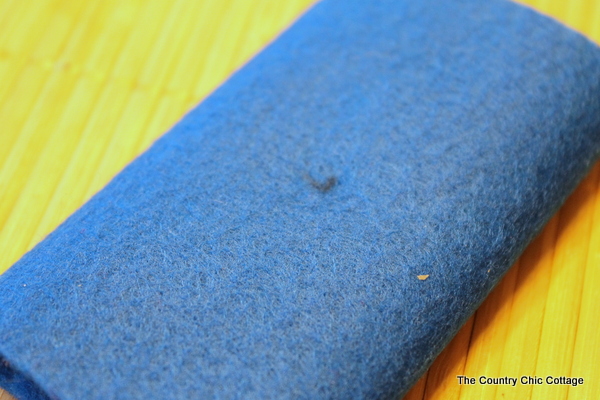 7) Remember I said the Phoomph piece is like a sticker? Now we get to use that! Add your saying to the approximate center as shown below. Just peel away the liner and stick to the felt. NOTE: The shorter end should be up as this will be the flap you fold over on the back.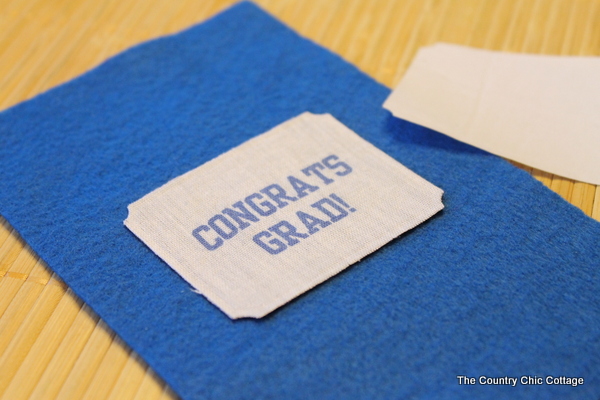 8) Use a zig zag stitch to go all around your rectangle.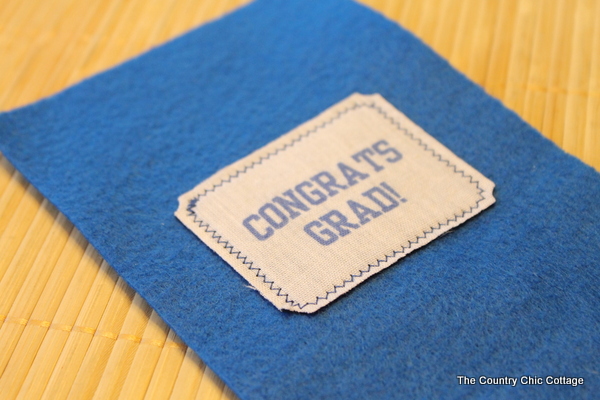 9) Now fold into position again around a gift card. Pin around the edges that you are going to sew. Also put a few pins to mark the top of your gift card holder for graduates. We will be sewing across this top as well. NOTE: The top flap is left open for the pinning AND the sewing!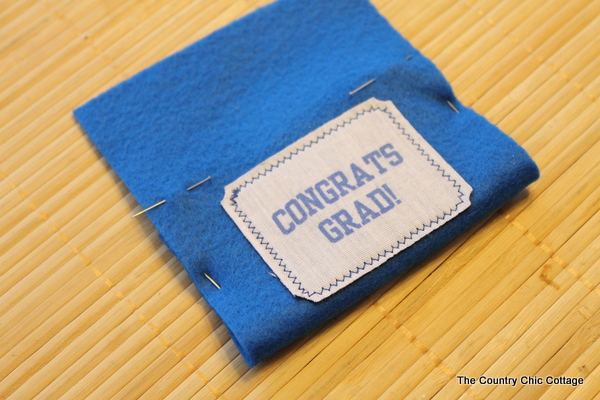 10) Sew all the way around again with a zig zag stitch. IMPORTANT: Sew with your flap open.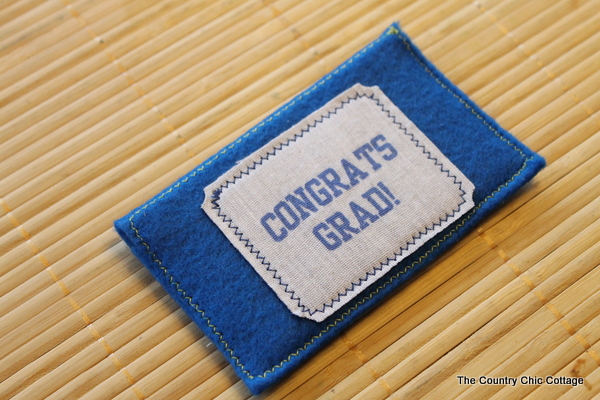 11) Cut the back flap into a triangle shape. Sew on a button to the back and cut a button hole from the felt. I also added a note of congratulations. Put a few glue dots on the note to adhere it to the gift card.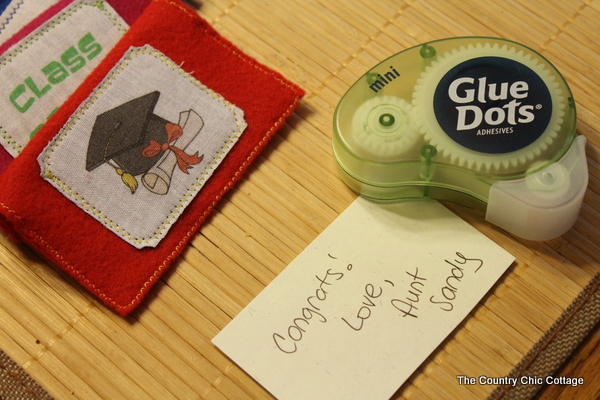 Now you just have to add the gift card with the note to your gift card holder for graduates. Button it closed and it is ready to give on graduation night. What a fun and personalized way to show you care! Add this project to your "to do" list today. The graduates in your life will thank you. How many of these will you make? Give this gift card holder for graduates to your loved ones this year.