I did it. I really did it! I made a quilt out of old tshirts! I have had this plan in my mind ever since my now 17 year old daughter was little. I saved up 17 years worth of tshirts and made her a quilt for her high school graduation. Trust me on this. If I can do it, you can do it. I am not a seamstress. I am not a quilter. I sew for fun only. I am going to give y'all some links that will help you to make your very own t shirt quilt.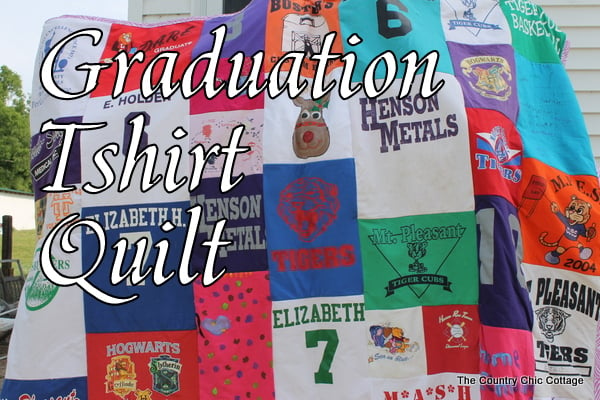 So, I knew I wanted to make this amazing and HUGE queen size quilt. But where do I even start. I had a big pile of tshirts and an idea. I started with lots of research. The two tutorials that will help you the most are
here
and
here
. Do lots of research. Google tutorials. Read, read, read. It will help to build up your confidence. You can do this!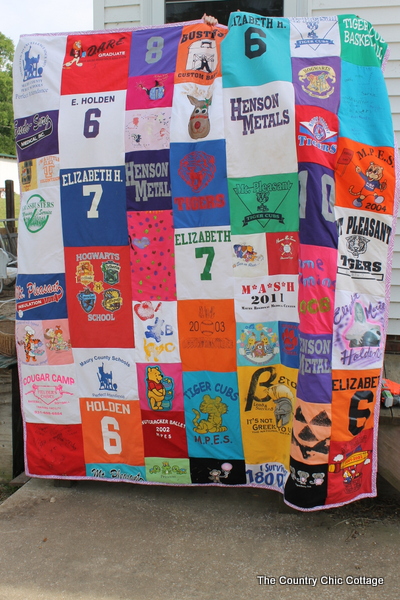 I will tell y'all now that this is a lot of work. The layout is the hardest step. Adding fusible interfacing to all those shirts is no walk in the park either. I spent around 20 to 24 hours on this one complete. I just tied the quilt at all of the intersections so no actual quilting was involved. I wanted to give my daughter something extra special for graduation. You know what? I succeeded!
There are baby shirts in this quilt. Shirts she painted in preschool. School shirts. Ball shirts. Shirts with so many memories attached to them. I could not throw out those memories. But who is going to go through a box of old tshirts to bring back memories? This quilt is something she can keep around for her entire life and remember each and every event associated with these shirts.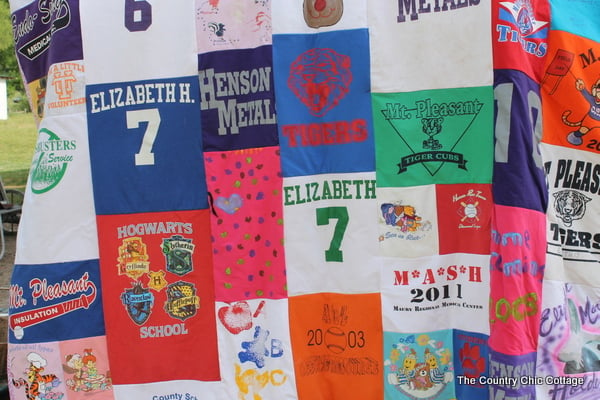 My quilt fits a queen sized bed. It is very large. You can tackle a smaller version for your first project. Or jump right in with both feet like I did. I took it slow and was extra careful. Are there mistakes? Oh yes there are mistakes. I call that "character" from mom making this one herself. I hope she can tell her grandchildren about how mom made her a quilt for high school graduation.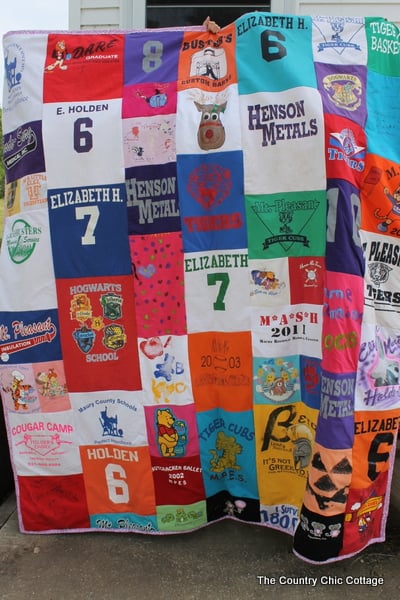 I could not keep this a surprise though. It was spread out in my living room and other areas on my home for weeks. I just worked on it a few hours at a time. Once I had the shirts sewed together into a quilt top I knew it was all going to be worth the effort. I could cry looking at this y'all. I don't think I am going to make it through the graduation ceremony without bawling my eyes out!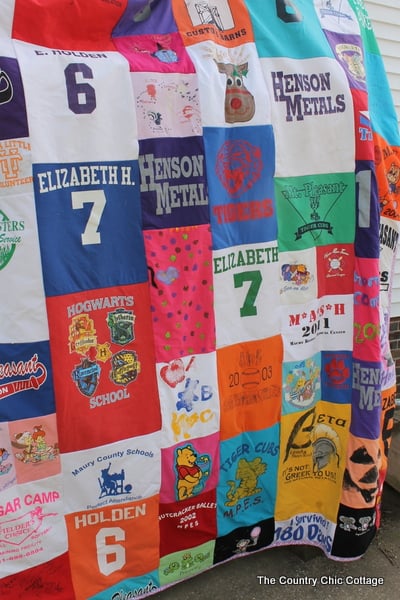 I actually used the quilt as a display during her graduation party. We will talk more about that this week. I have some tips and ideas for a party if you have a graduate in your life.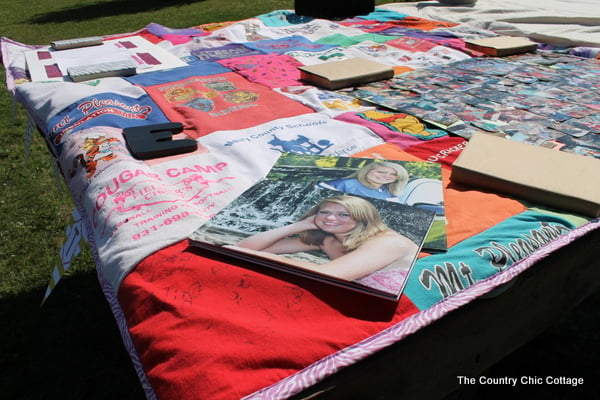 So, don't throw out those tshirts with memories. Don't send them to Good Will. Get up your courage and make your son or daughter a memory quilt that they will cherish for years to come.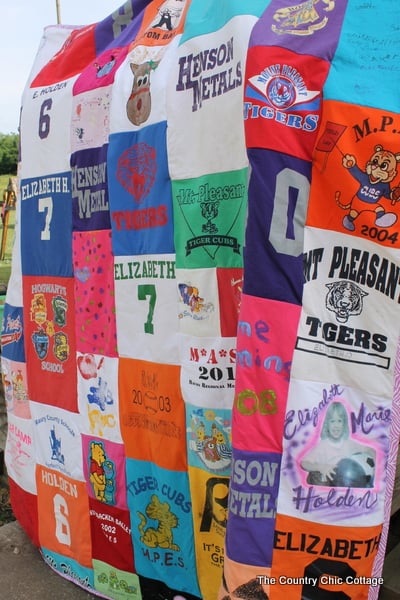 I hope you enjoy reading about this quilt as much as I enjoyed making it. It was work but all of the effort was worth the end result!
Linking up to the Best DIY Project of May Party.
~Thanks for stopping by!~
~Angie~