This post is sponsored by Publix; however, all projects and opinions are my own.
Do you struggle with the holidays and your postal carriers? Gifts for the mailman can be hard! They do so much for you during the year then they work extra hard during the holidays. Well, we have an idea that they will really love! You can also enter to win a Publix gift card below so be sure not to miss that.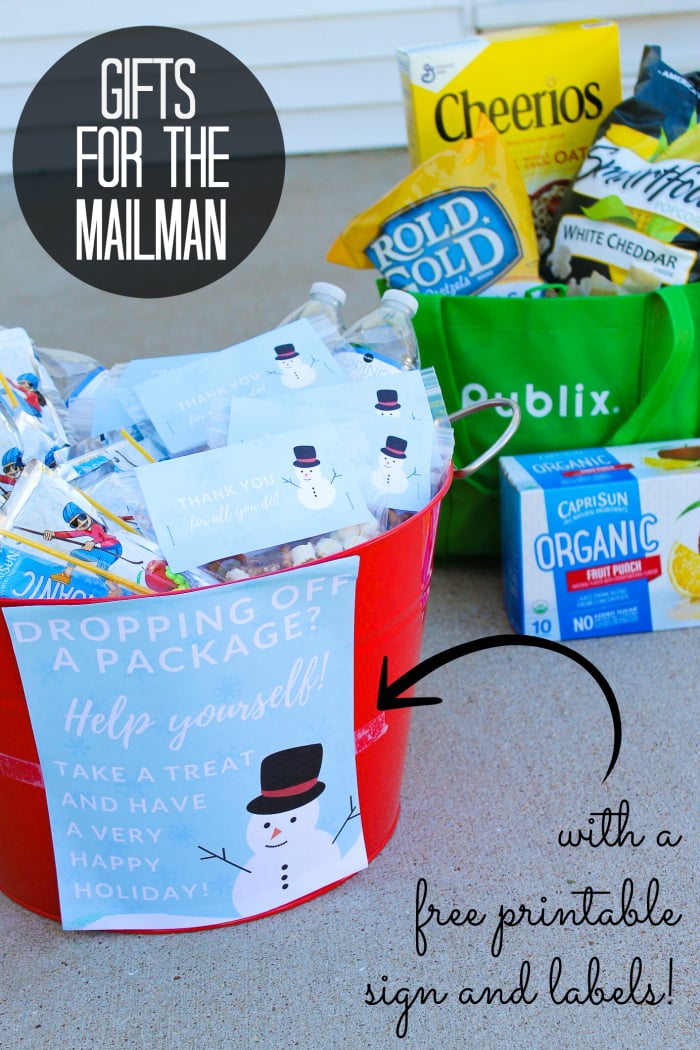 Start by shopping Publix for your supplies. We are going to make a snack mix that includes Smartfood Popcorn, Rold Gold Pretzels, and General Mills Cheerios Cereal. You will also want to hydrate your mail carrier so, be sure to pick up some Capri Sun Organic Juice Drink.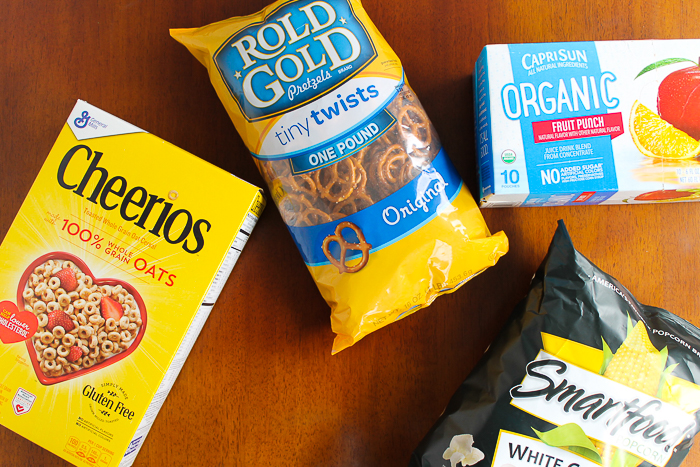 You will need a few other ingredients for your snack mix. I used walnuts and dried cranberries. Feel free to replicate this or choose some other things to mix in. It is completely up to you! Be sure to also pick up some sandwich bags as you will need those to package your snack mix.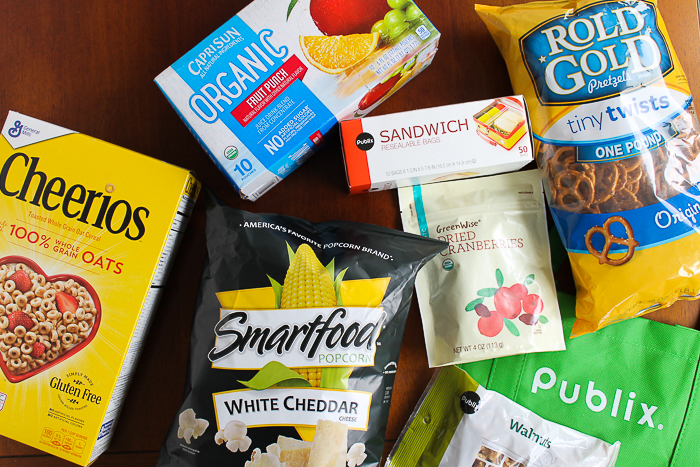 Once you have your snacks ready you can start mixing up some fun! Be sure to let the kids get involved with this activity. The recipe is super simple and they can learn all about making someone feel special during the holiday season. After all, the holidays are all about creating lasting memories with family and friends.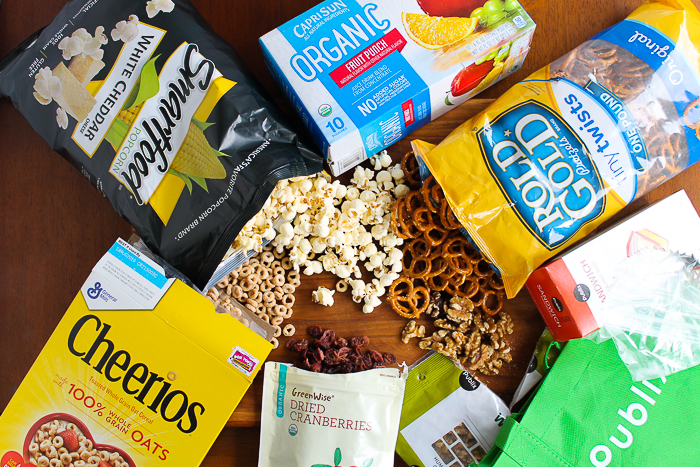 Snack Mix Recipe
Start by mixing the following in a large bowl:
2 cups walnuts
2 cups Smartfood Popcorn
1 cup dried cranberries
2 cups Rold Gold Pretzels
2 cups General Mills Cheerios Cereal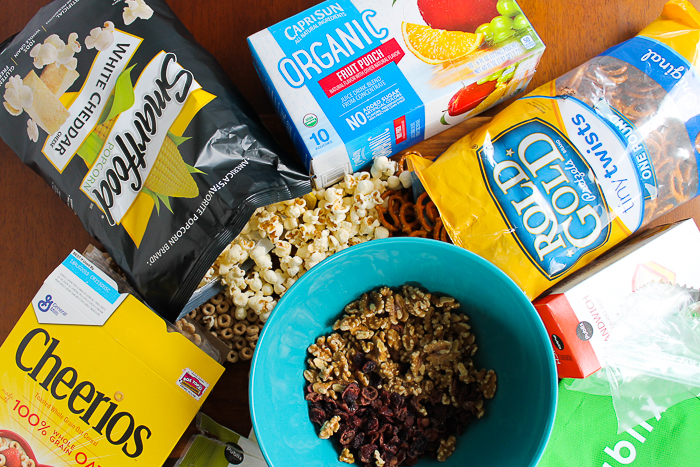 Toss your ingredients until they are completely mixed. Now, this snack mix is ready to eat but we are going to turn it into great gifts for the mailman!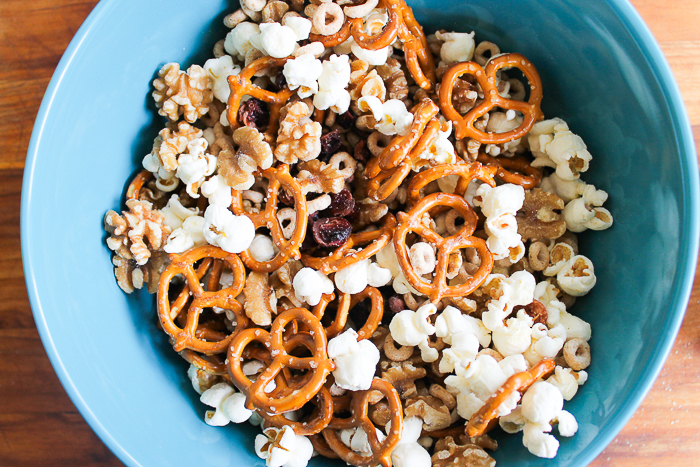 Gifts for the Mailman
You will need some copy paper and a printer for your sign and bag toppers. You will also need a stapler and either a paper cutter or scissors. Start by downloading and printing the files below: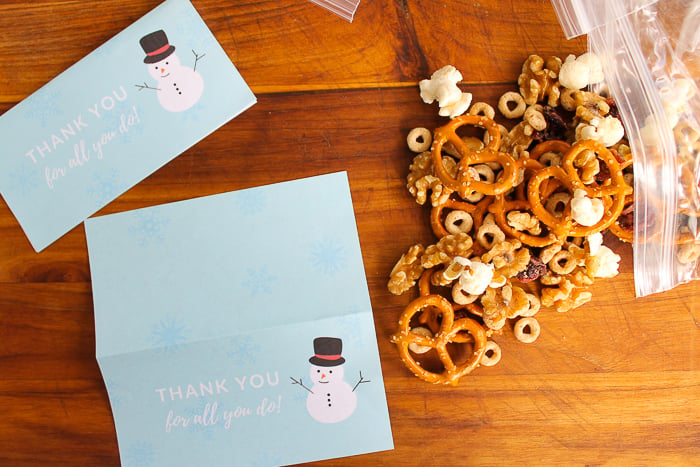 Cut the bag toppers to size and attach to sandwich bags filled with the snack mix using a stapler.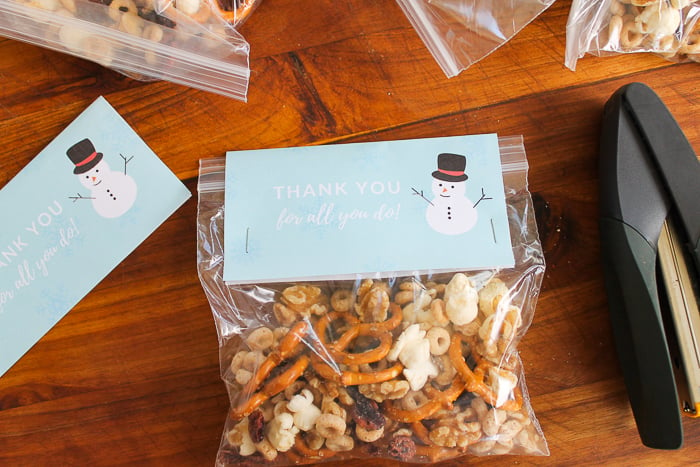 Make as many or as few of these as you want. The beauty of the snack mix in the sealed bags is that it will last a long time. But the recipe itself is so easy to whip together that you can just mix some up whenever you get low.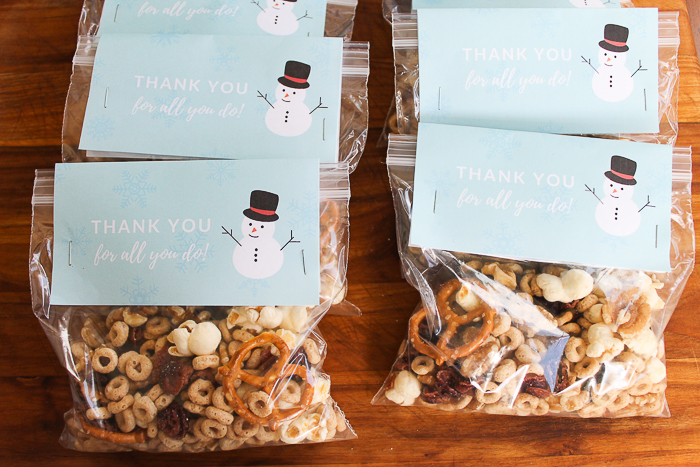 Tape the printed sign to the front of a large tub then add in your Capri Sun Organic Juice Drink as well as some bottled water if you would like. This is also a great place for kids of all ages to jump in and help. Helping to create a gift like this that gives to others is a meaningful way to celebrate the holidays.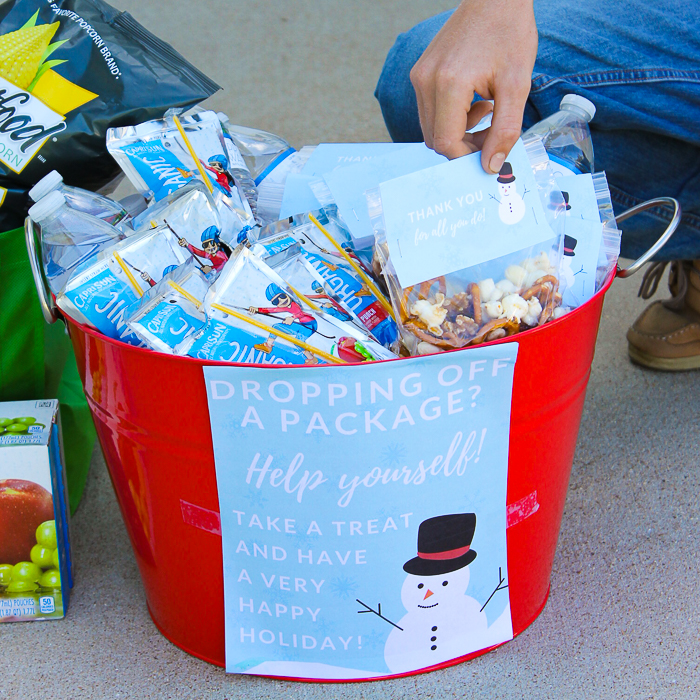 Then you just need to add your tub to your porch or anywhere your mailman can access. You can bring it in every night and put it out every morning. Your postal workers or package delivery persons can grab a treat or drink whenever they need it!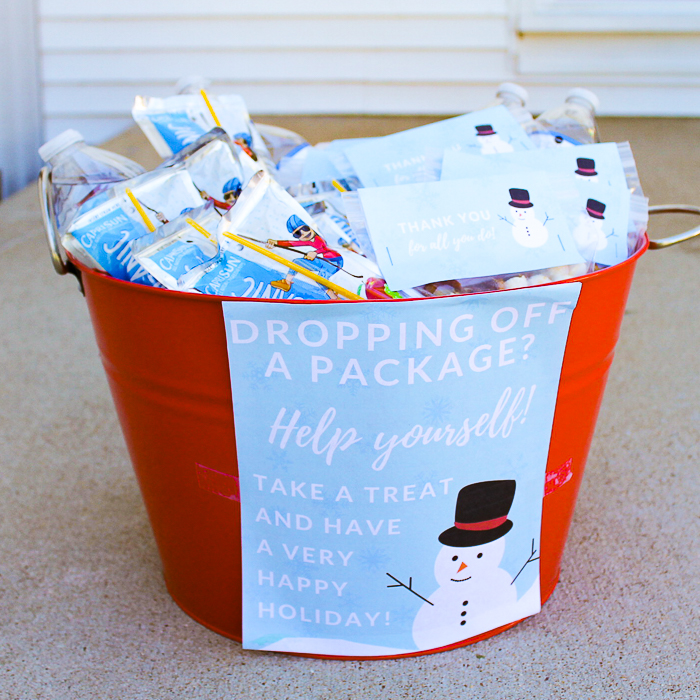 Publix, Kraft, PepsiCo, and General Mills are helping you create lasting memories with family and friends this holiday season.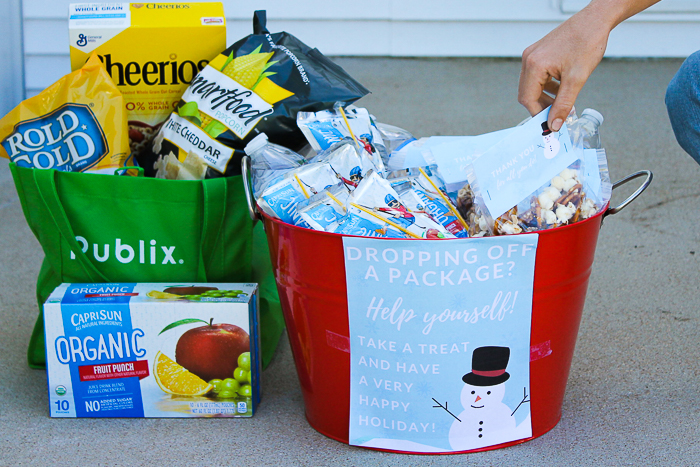 You might want to pick up some extra ingredients when you shop at Publix because your house will be the most popular one for mail carriers this holiday season! Set out your gifts for the mail carrier every day and let them pick and choose what treats they would like.
I actually do this every year and my carrier absolutely loves it and thanks me every year. This is just one way to show your appreciation for those hard-working individuals that do so much for you all year long.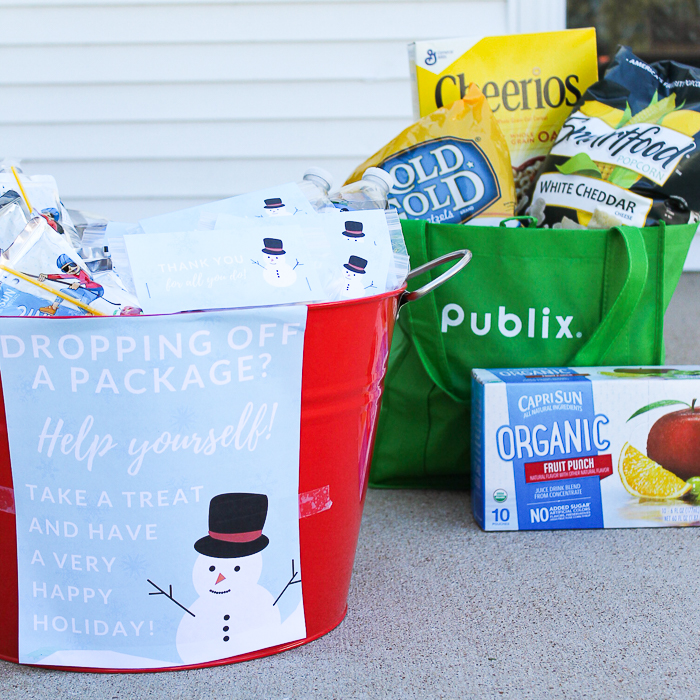 This post is sponsored by Publix, however, all projects and opinions are my own.