Give this gourmet popcorn gift in a jar for Christmas or any occasion. Includes instructions on how to package and free printables!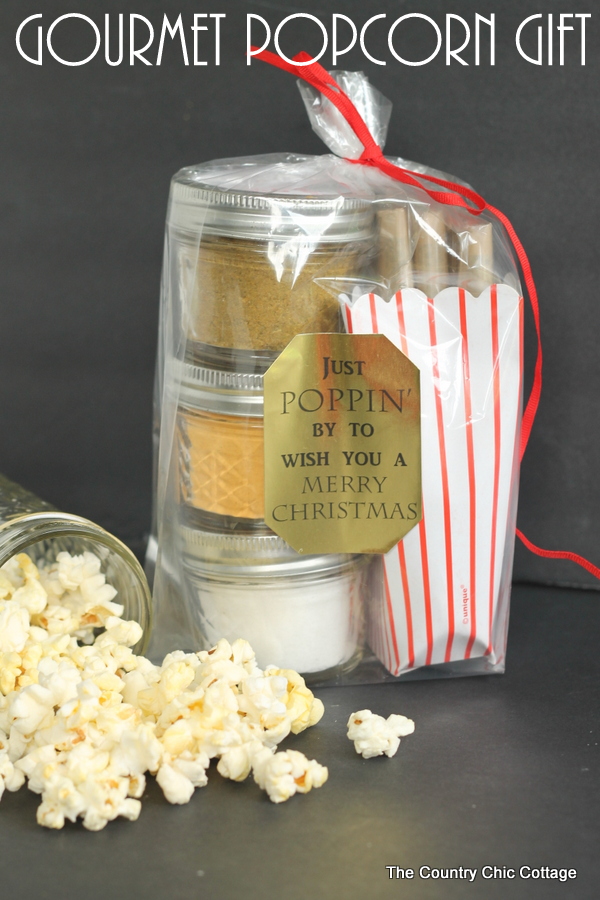 I am kicking off a week of great gifts in a jar with my gourmet popcorn gift below. You can follow along all week for tons of great mason jar gift ideas. This post is sponsored by Online Labels.
Supplies for Gourmet Popcorn Gift
To make your own gourmet popcorn gift in a jar you will need:
DIY Gourmet Popcorn Gift Idea
Gather your seasonings for your popcorn. For this one, I used nacho cheese (from the popcorn section), garlic and herbs seasoning (from the spice aisle), and then plain sea salt.
Add a label on the top of the lid. You can either print directly on the label or stamp it. I chose to stamp it so that I can customize each label on the fly based on who it is going to and what they like.
Stamp the top of the labels with the name of the seasoning mix.
Drop the seasoning mixes into the clear party bag.
Add microwave popcorn packets into the plain popcorn box. Use a variety of different kinds to let the different seasonings shine through.
Grab your ribbon. Start your knot in a ribbon, gather it up, force it through, and then pull it, while it's still holding it tight at the top. Then tie a bow.
Add the printable label on the front of the bag. Mine says "Just poppin' by to wish you a Merry Christmas." Just put one of those on the front. And there you have it.
Watch the Step by Step Video
You can watch the short video below to see just how to make this one for yourself.
Super easy right? You can see the tops of the mini mason jars better in the image below in case you are wondering what the stamps end up looking like.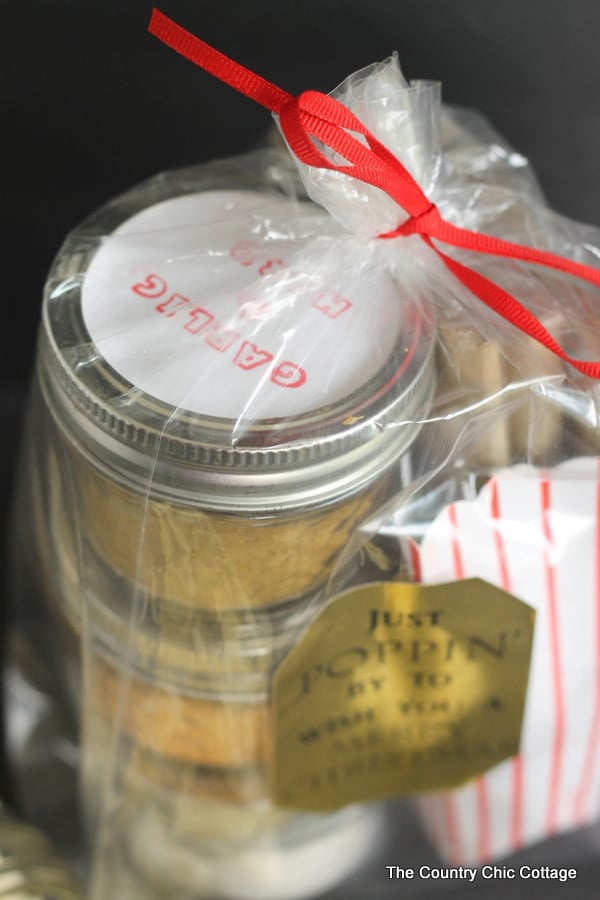 Grab your free printable above and labels from Online Labels to make your own great gourmet popcorn gift in a jar today.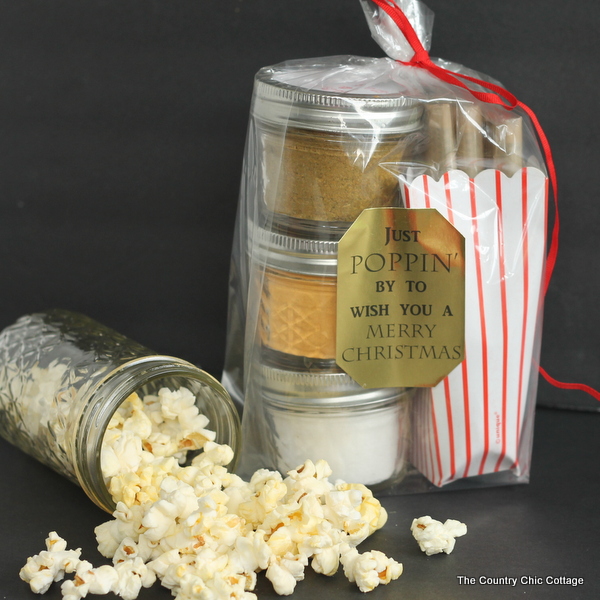 Check out these other DIY Gift Ideas:
A Year of Jar Crafts
Sign up for our email list to get a FREE book with an entire year of jar crafts! 12 months, 12 crafts, tons of fun!