I am back with another great craft tutorial using my Cricut Explore. Are you ready to hang this glittered Christmas wreath on your front door? I thought so. Grab the supplies below and glitter up your front door this holiday season. This post is part of a competition hosted by Cricut however all projects and opinions are my own. You can also find more glitter crafts using the Cricut Explore at the bottom of this post.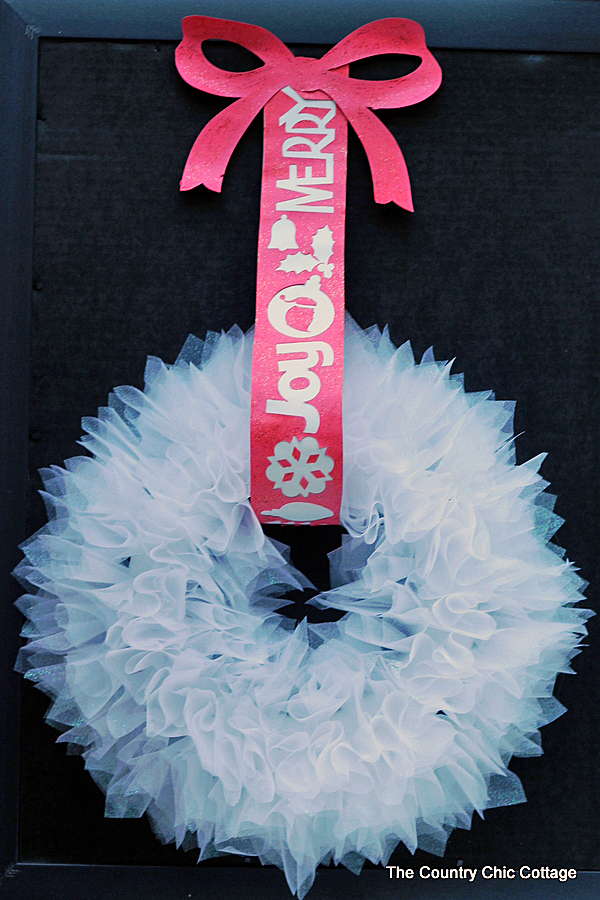 Items needed to make your own glittered Christmas wreath:
First we will need to get the images into the Cricut software. I choose some Christmas images I loved and put them all in a line a little over 2 inches wide. Make it as long as your paper approximately. Be sure to highlight all of the images on the left in the "layers" menu and click "attach". See screen shot below.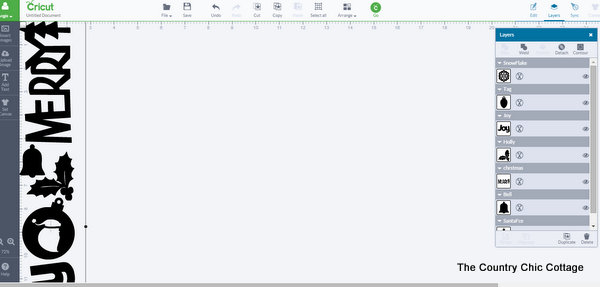 Then when you hit cut you should see all of those images still in a row like the image below. I told the software to cut 4 strips of this paper ribbon. That will fit on the 12 x 18 inch just about perfectly. Move them around so that there is equal spacing between each strip.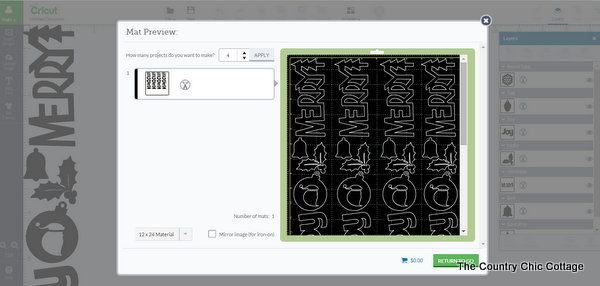 Choose the construction paper from the custom material menu.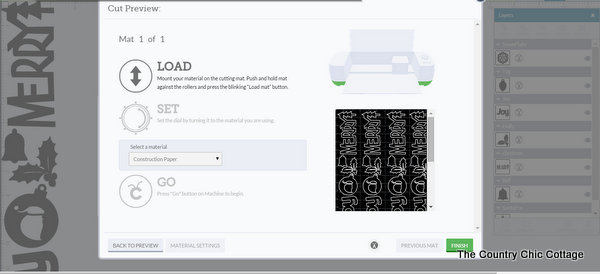 I also had to adjust the cut pressure to 193 to get my particular paper to cut correctly.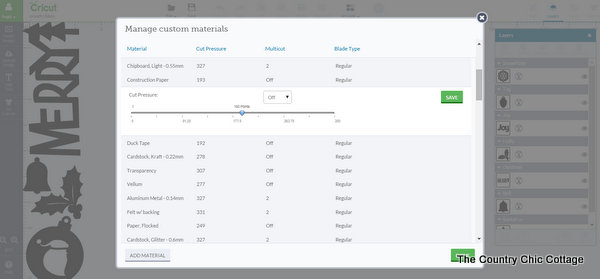 Use your Cricut Explore to cut the designed ribbon pieces from the construction paper. Remember the paper is 18 inches long so you will need the long 24 inch mat. Also cut out a large paper bow during this step.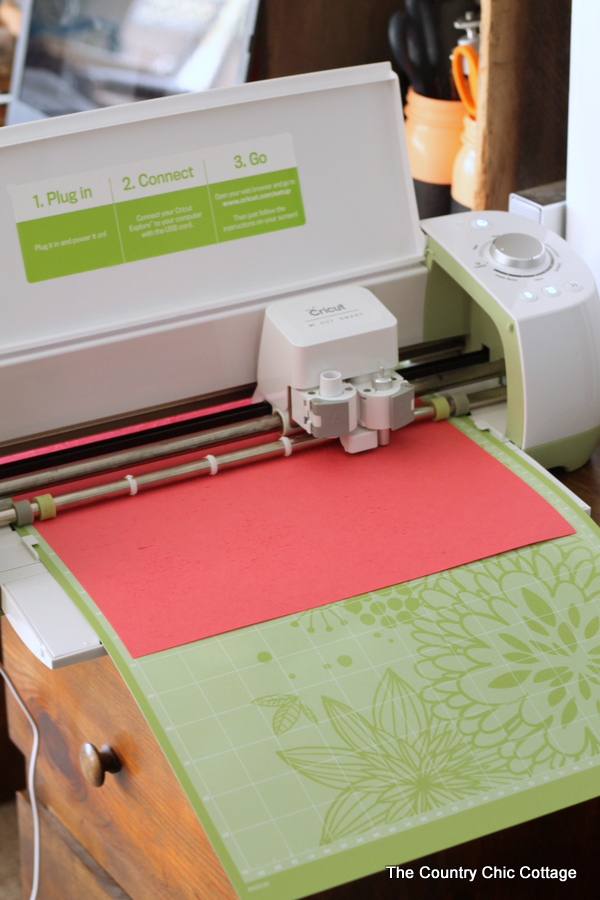 Remove the construction paper from the mat carefully.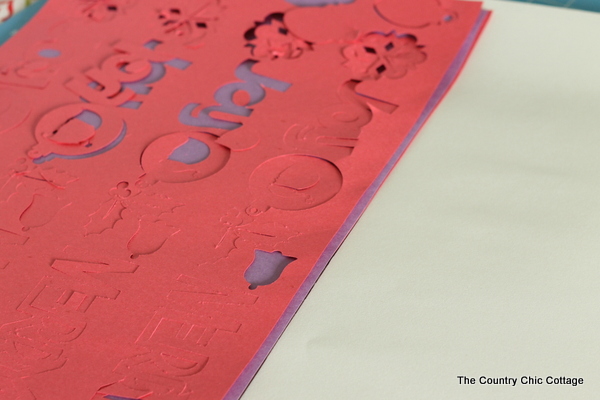 Separate all of the internal pieces from the cut out as shown below.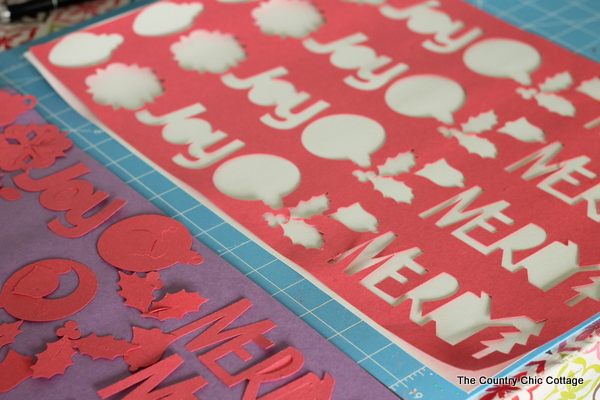 I am going to use the Aleene's Tacky Glue Stick to apply the red cut out piece to the white construction paper backing.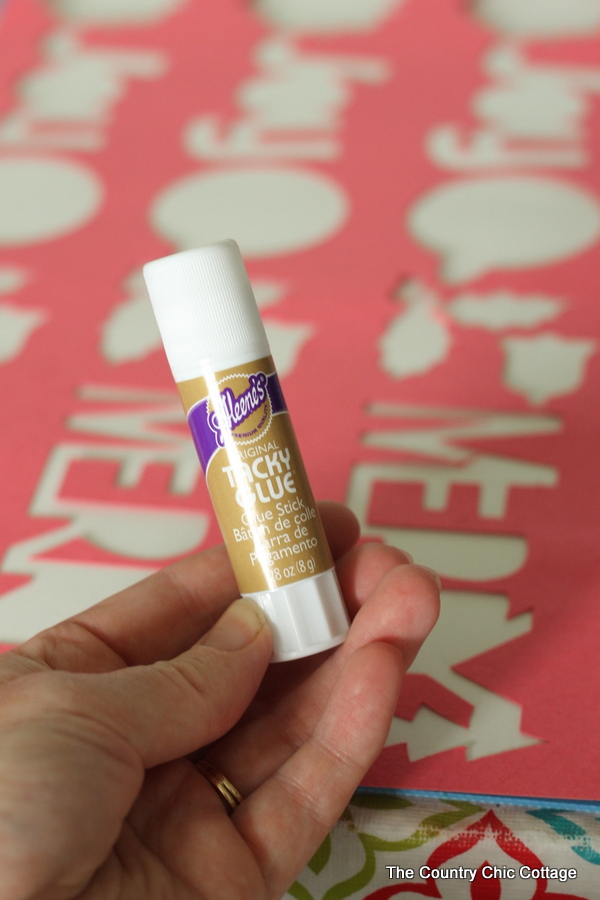 You will be left with something similar to the below image.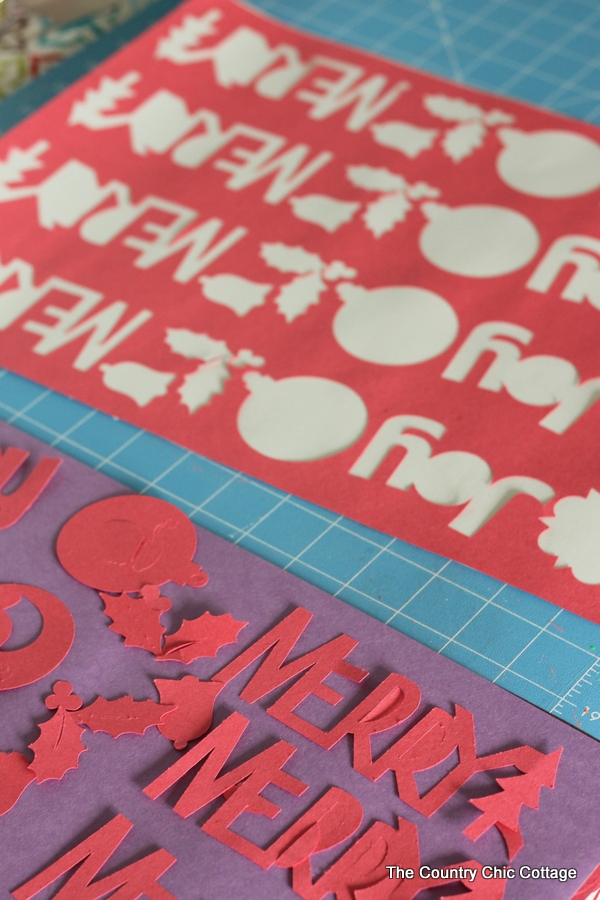 You are left with lots of "extra" pieces that were cut out. You will need some of those. Separate out what you need from what can be discarded. For example you need the center of the "O" and "R".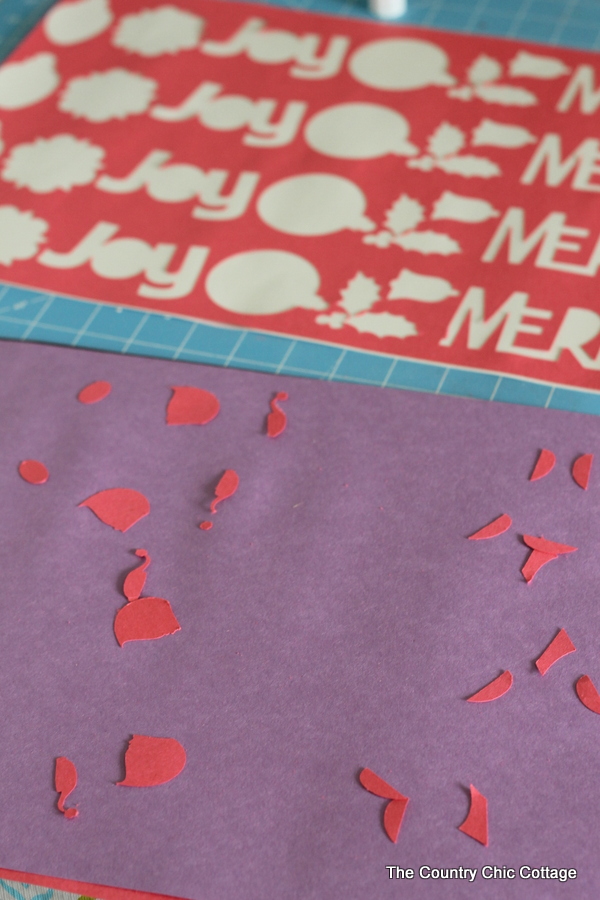 Glue those onto the white construction paper as well with the tacky glue stick.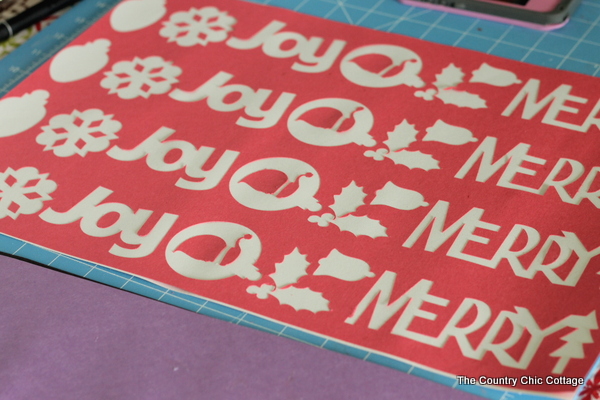 We are now ready to add some glitter. The craft twinkles paint from DecoArt makes a great glittery surface with very little mess.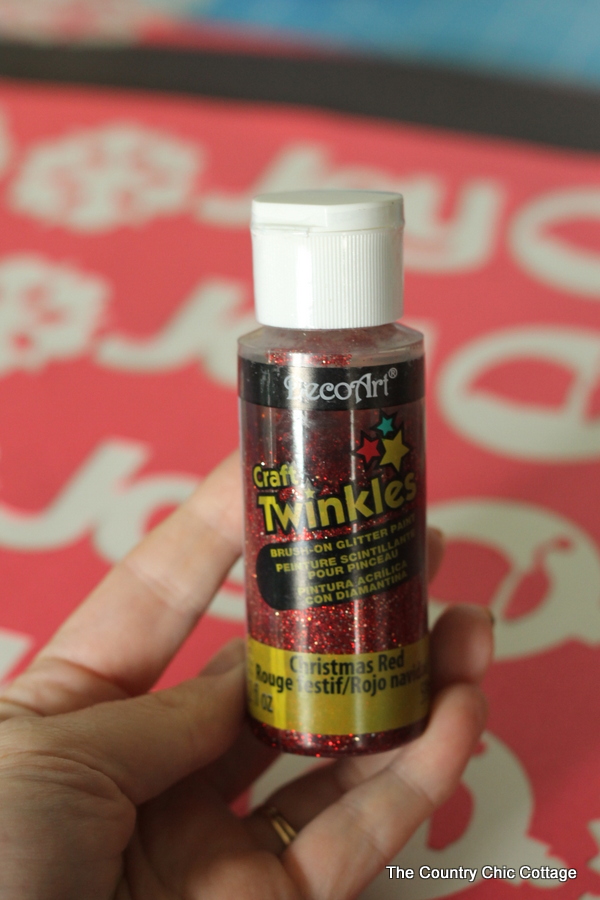 Paint it onto the red areas of your paper ribbon.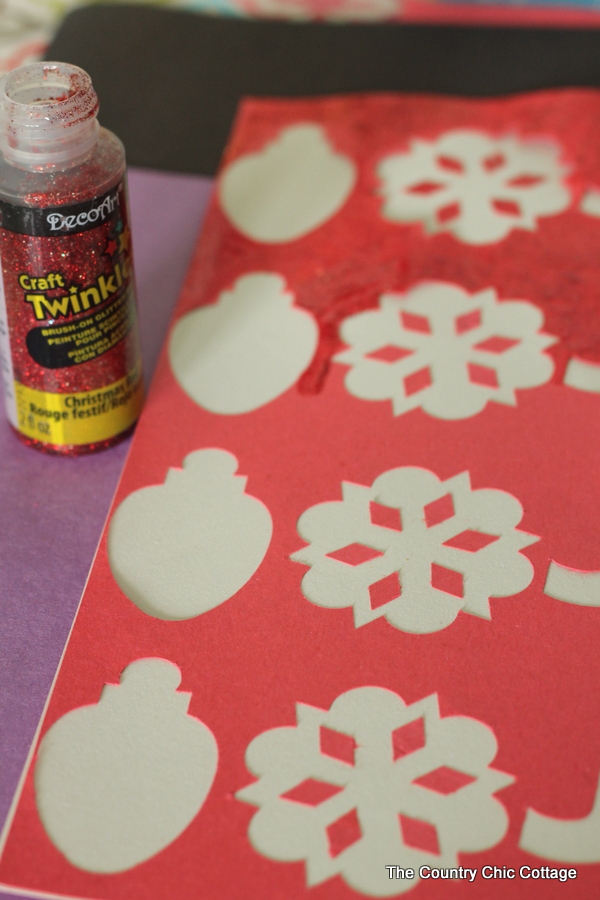 Don't forget to also paint the bow you cut out earlier. Set aside and allow to dry.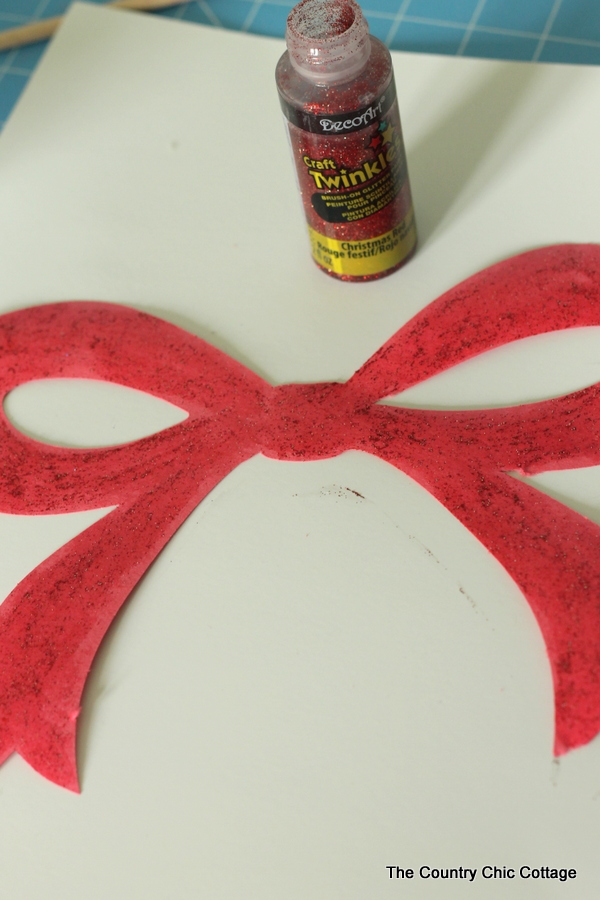 While the paint is drying, you can make a pretty white glittered wreath. Start with this glittered organza on a roll. Two rolls worked out perfectly for my wreath.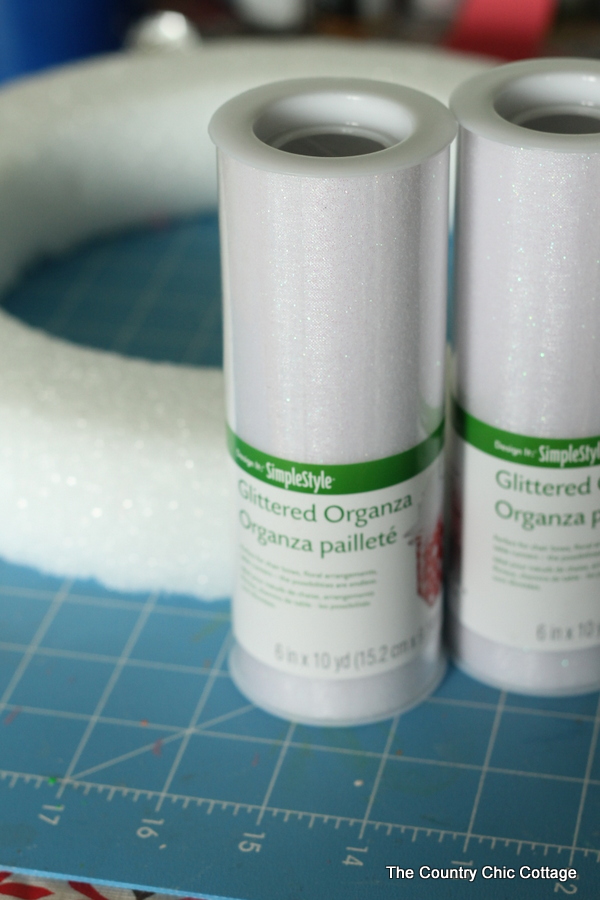 Cut into 6 inch squares using scissors.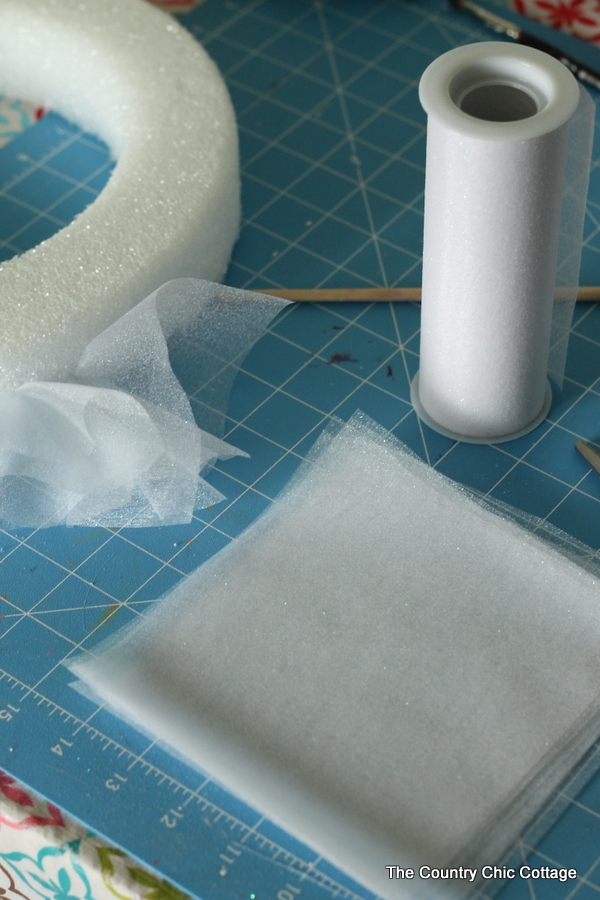 Wrap those squares around a dowel or pencil, apply hot glue, and stick into the wreath form. Below you can see row 1 and the beginning of row 2.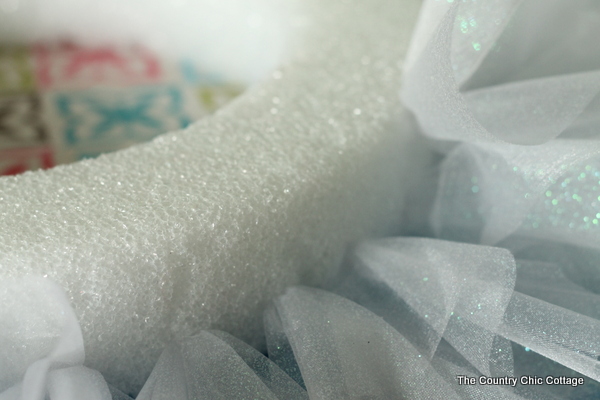 Row 3 should be directly in the top.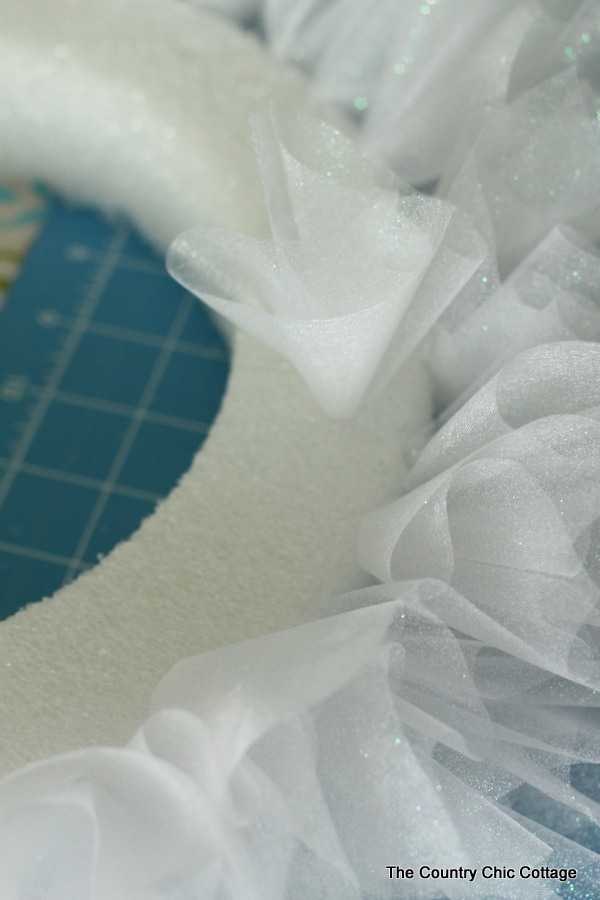 And finish off the wreath with a fourth row on the inside.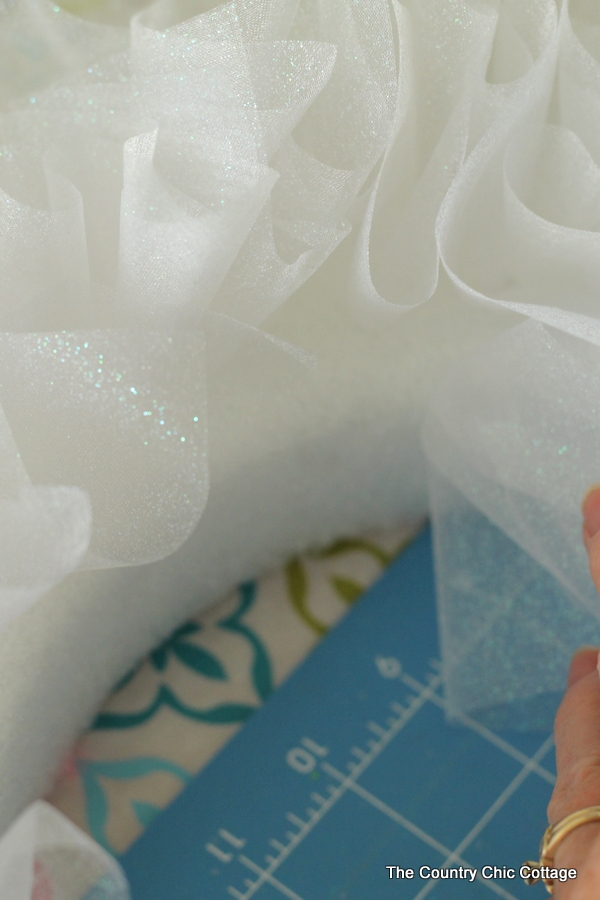 Your ribbon should be very dry by now and ready to assemble. Cut into strips and apply to a wide ribbon. This will keep everything together as you are piecing 18 inch pieces of construction paper into one long ribbon. I used two pieces for my wreath but you can use more or less as desired. Attach the paper ribbon to the satin ribbon with some hot glue.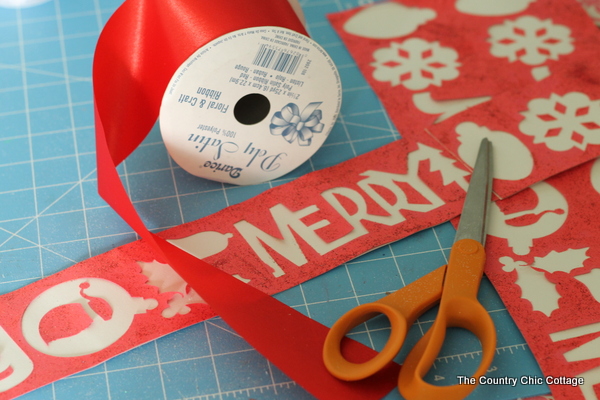 Wrap the ribbon around the wreath and glue together at the top. Add your paper bow to the top as well with some hot glue.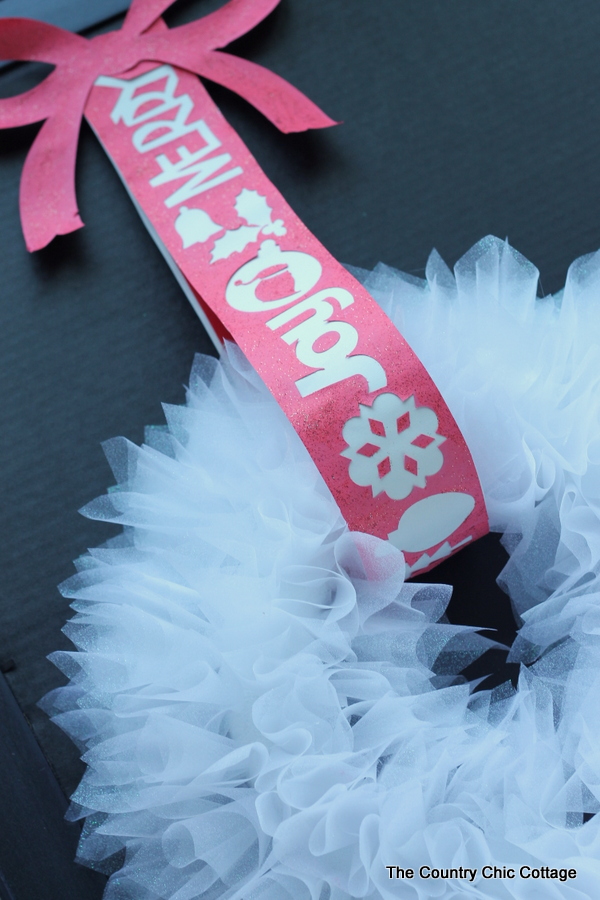 Use a scrap piece of ribbon to glue on the back to hang by. Our paper ribbon looks gorgeous but will not support the wreath on its own.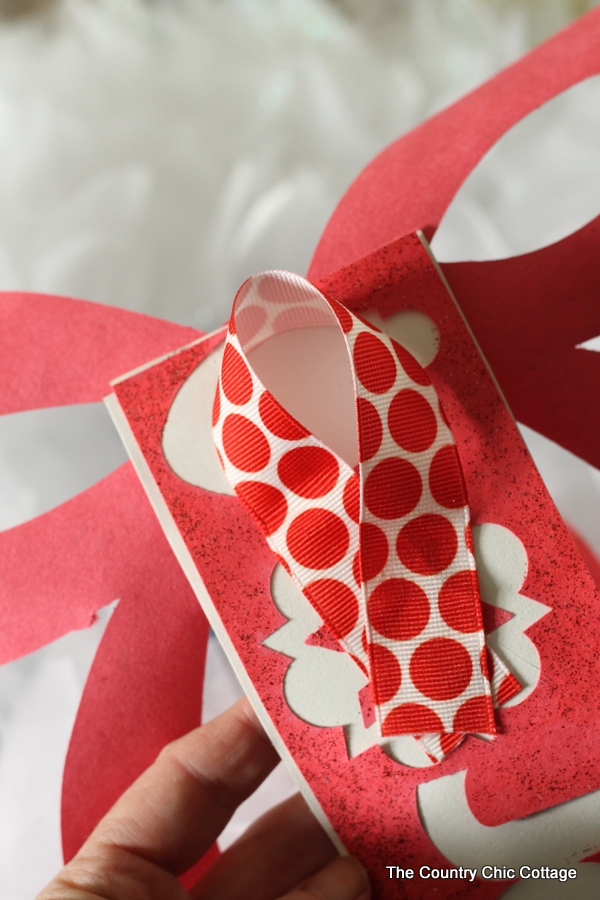 Now you are ready to add this beauty to your front door! This glittered Christmas wreath will look amazing hanging on your door this holiday season. It really POPS off of a dark color door or add wrapping paper to your entire door before hanging. Either way all of your guests will love this wreath.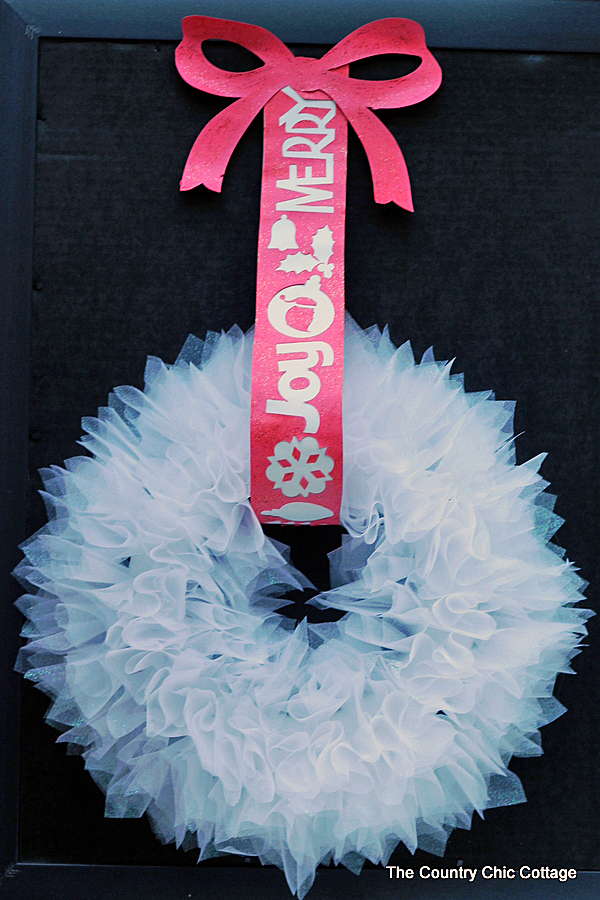 Now for some more glittery projects using the Cricut Explore.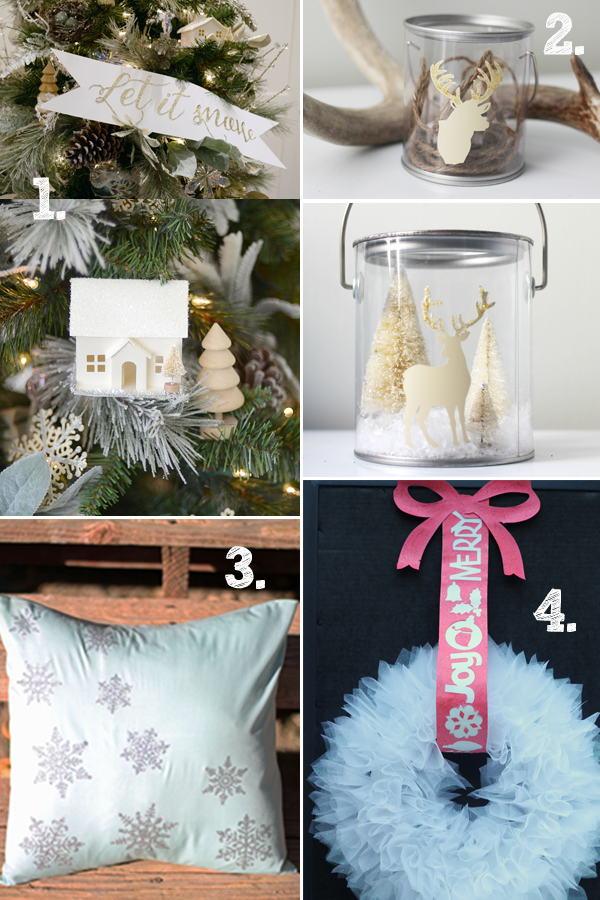 Y'all enjoy!