Ready for some graduation party highlights? I can't believe my oldest daughter is graduating high school. We had her graduation party a few weekends ago. I wanted to get it in before everyone got too busy with other parties. We had a great time and had lots of people and food. Let me start by saying it was soooo windy that day. It was so hard for me to get good pictures. Yes an outdoor party on a very windy day. At least it didn't rain right? So let's get to the good stuff….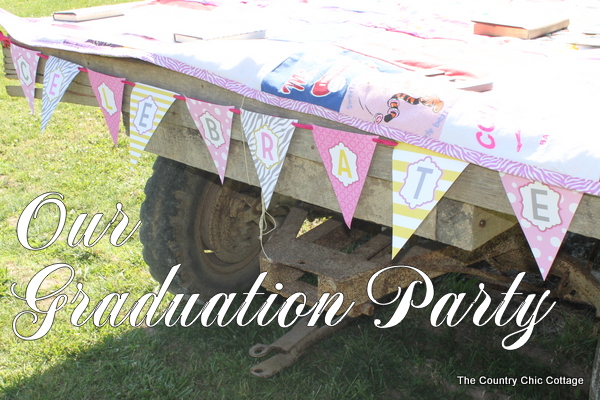 Our party supplies came from the celebration collection over at Doc Milo. This was my first time using Doc Milo and I must say I was very impressed. The packaging the supplies came in I actually used as part of the decor. Yes it was THAT pretty. Some of the items I did not use for their intended purpose. Each item was very high quality and gorgeous! I wanted something different for her party. Not graduation hats with red, blue, and yellow. You have seen those supplies at the store lately right? Well my daughter loves zebra print and the color pink. The Doc Milo supplies combined those two beautifully!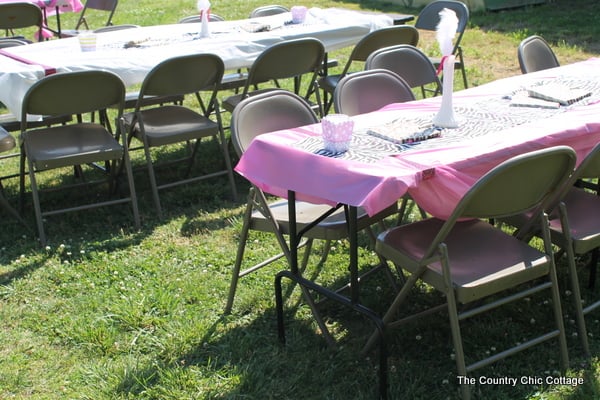 The tables got tablecloths in white and pink along with zebra print table runners. I actually had to use zebra print duct tape to hold them on it was so darn windy! The centerpieces were all milk glass vases with feathers, ribbon, and cutouts from Doc Milo. I stamped the cutouts with a custom stamp from PSA Essentials. I placed candles on each table in the Doc Milo treat boxes. Stamping the sides of those also with "Class of 2012". My original intent was to light the candles to help keep away bugs. I never lit a single candle due to the winds. We used a couple of packs of pink and black confetti along the tables.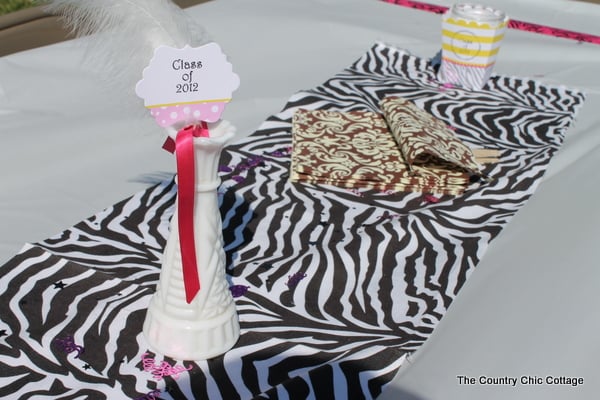 I also ordered a photo banner from Build A Sign. Loved it! I am so glad I ordered it!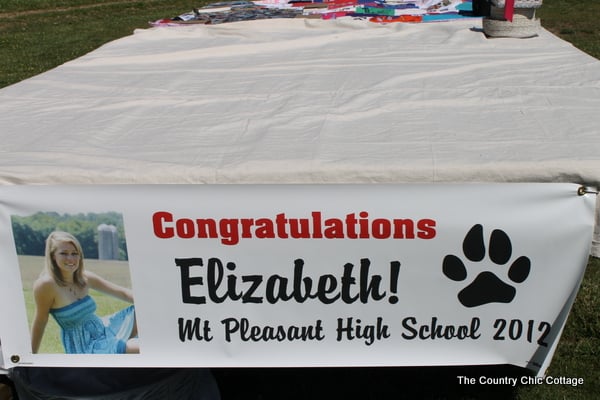 Now a little about the food! I bought BBQ and fixings from a local store for the crowd. The dessert was the best part though. I actually had someone make these adorable cupcakes for me. She is brilliant and made them extra special! There are four different kinds. I added them to three tier cake stands that I will talk more about tomorrow.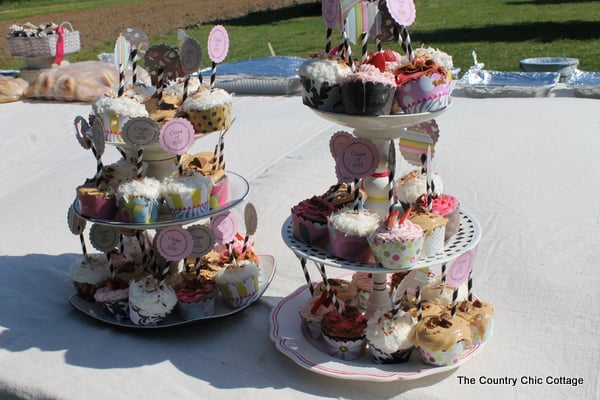 Then we had chocolate fondue! Okay this girl has never even had fondue before. I googled a crock pot recipe and it was super simple. Just put out all of the dippers and let everyone get their own. It was the hit of the food table.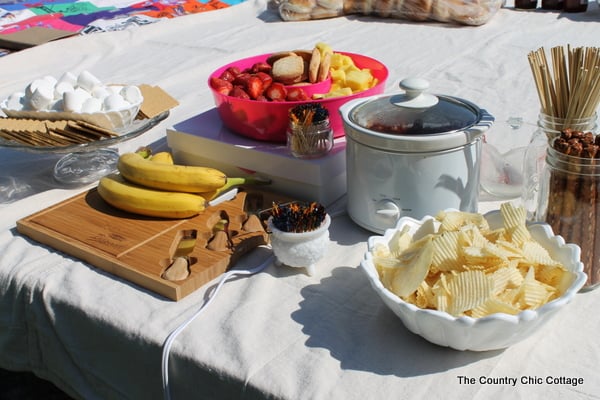 We had a basket for people to drop in cards and gifts. My daughter loves to scrapbook so I actually had her work on this project. I think it turned out great!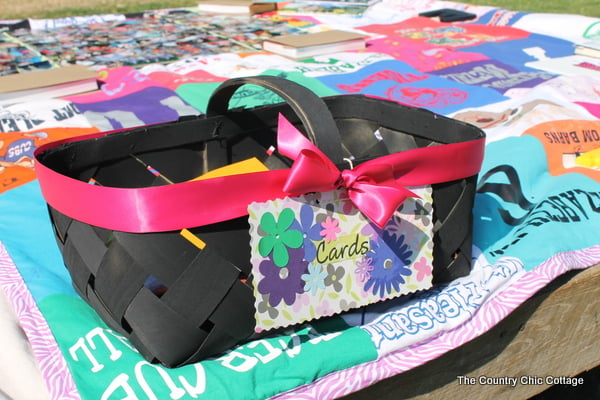 I would highly recommend putting out some sheets for your guests to sign with their well wishes for the graduate. I hope she will cherish those sheets for years to come. Please ignore all of the paper covered books….I had to use something to keep everything from blowing around!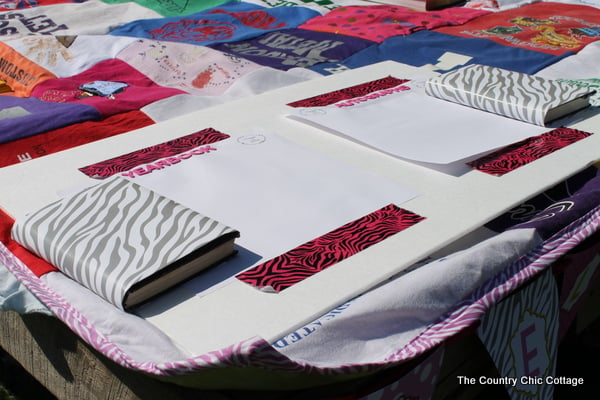 I also took a huge display board and COVERED it with pictures of the graduate through the years. From when she was a baby to present day. Tons of pictures and memories for our guests to look at and remember.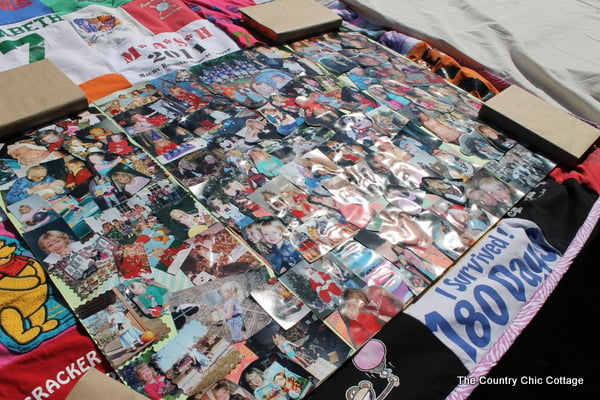 I think this board will be a great memento for many years to come.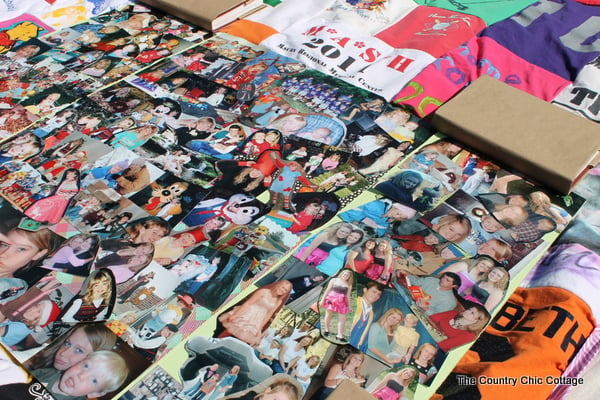 I told y'all all about my
tshirt memory quilt
yesterday. I used that as a display for all of the mementos. Everyone loved having the quilt there and looking at the tshirts. I also laid out a couple of photo books that contain her senior pictures. Those were great to pass around and look at during the party.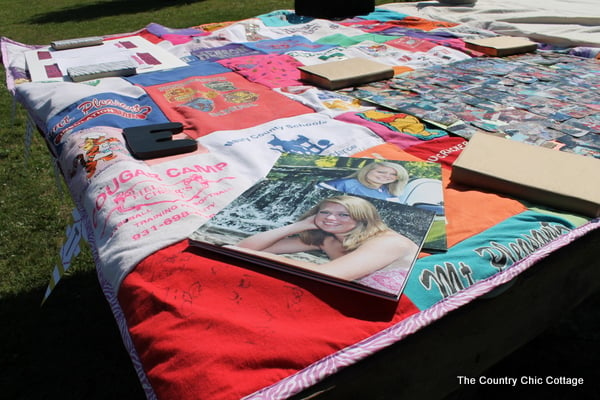 I hope this gives y'all some ideas for your graduation celebration.
Doc Milo did send me product in exchange for this review. Opinions are all my own.

Want more ideas for graduation? Try these links!