Today we have more end of the school year fun with these graduation advice cards. You can print them for free below and either cut them with Cricut print then cut or just use scissors. Are you ready to get started and add these fun words of wisdom cards to your graduation party? Everyone will love giving the graduate a bit of advice as they head out into the world.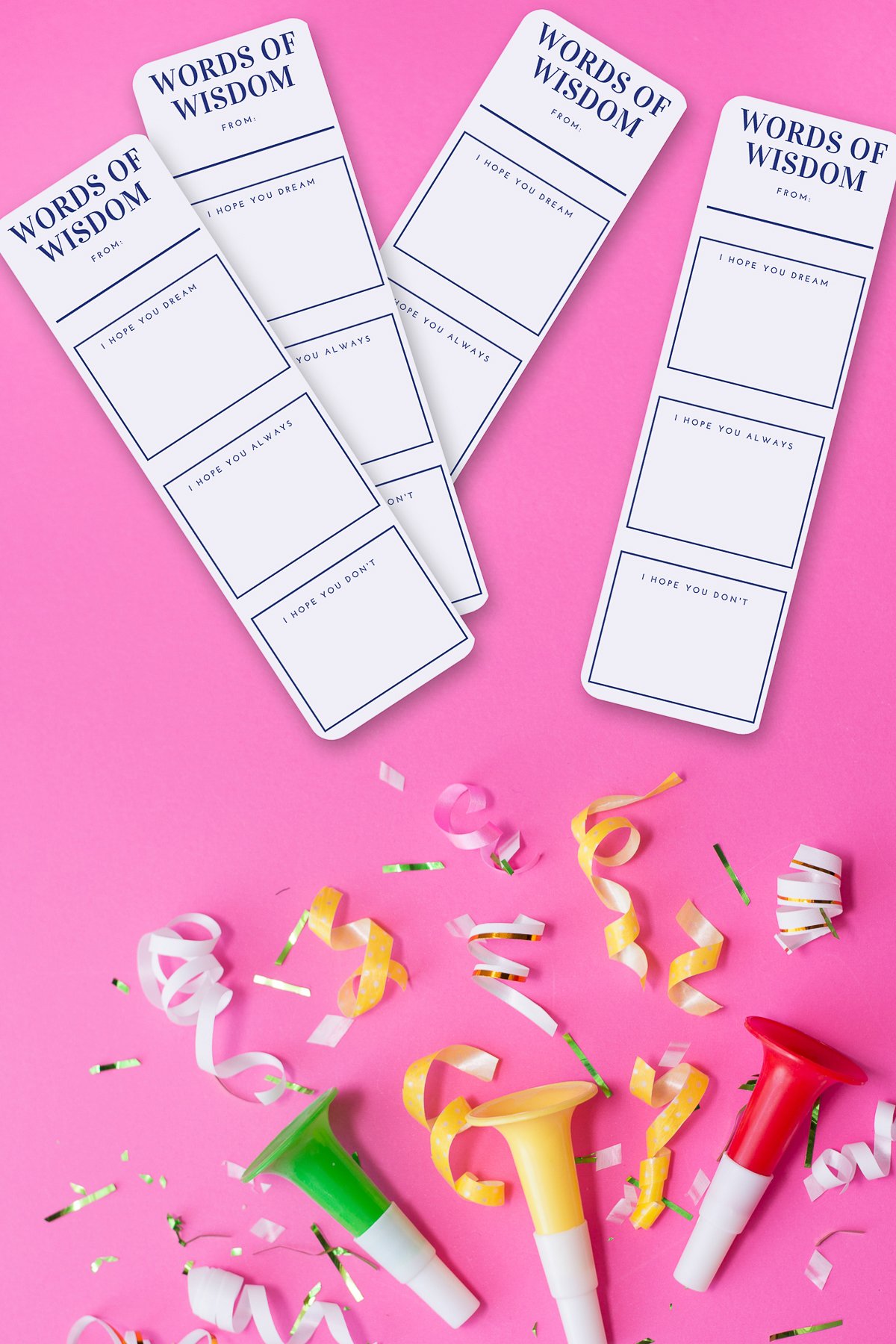 Graduation Advice Cards Printable
First, you will want to download the file so you can start printing your cards. To do that, just sign up for the newsletter in the box below. Look for a box with a picture of the download that you would like and enter your information. Then check your email to download your files and print them. Please note that the file will be a zip file and you will need to unzip it to print. If you already get our newsletter, just add your information again as you will not be signed up for anything further.
Please note that this file is for personal use only. You can also contact me if you have any issues with your download.
Supplies needed:
Cutting Out Your Graduation Advice Printable
If you are using your Cricut, you will want to get familiar with the print then cut feature of your machine. First, download this file above then watch the video below to get more information on the print then cut feature.
So simple right? I love this feature of my machine! It is perfect for things like this with rounded corners. It makes it so much easier to cut! Print then cut is a function that I love to use as much as possible.
Confused by Cricut Design Space? Download our beginner's guide here.
Don't have a Cricut? No problem! Just print the file and cut it out with scissors. Those rounded corners might take you a while to cut but I am sure your graduate is worth it!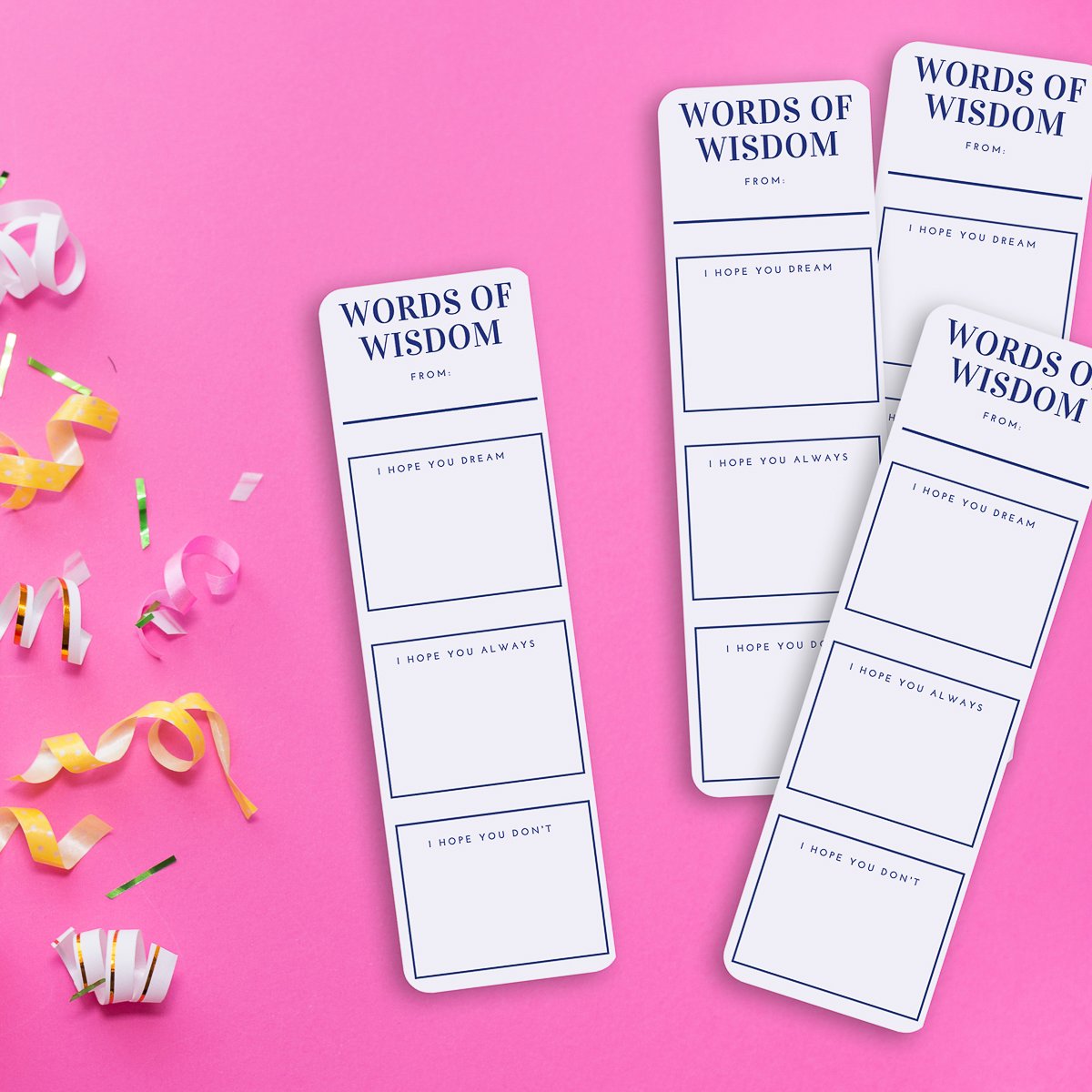 Stay tuned as tomorrow I will have a fun jar you can decorate that the cards can be dropped into at your graduation party. If you missed it, you can also see our graduation centerpieces here from the first day of this series. So much graduation goodness!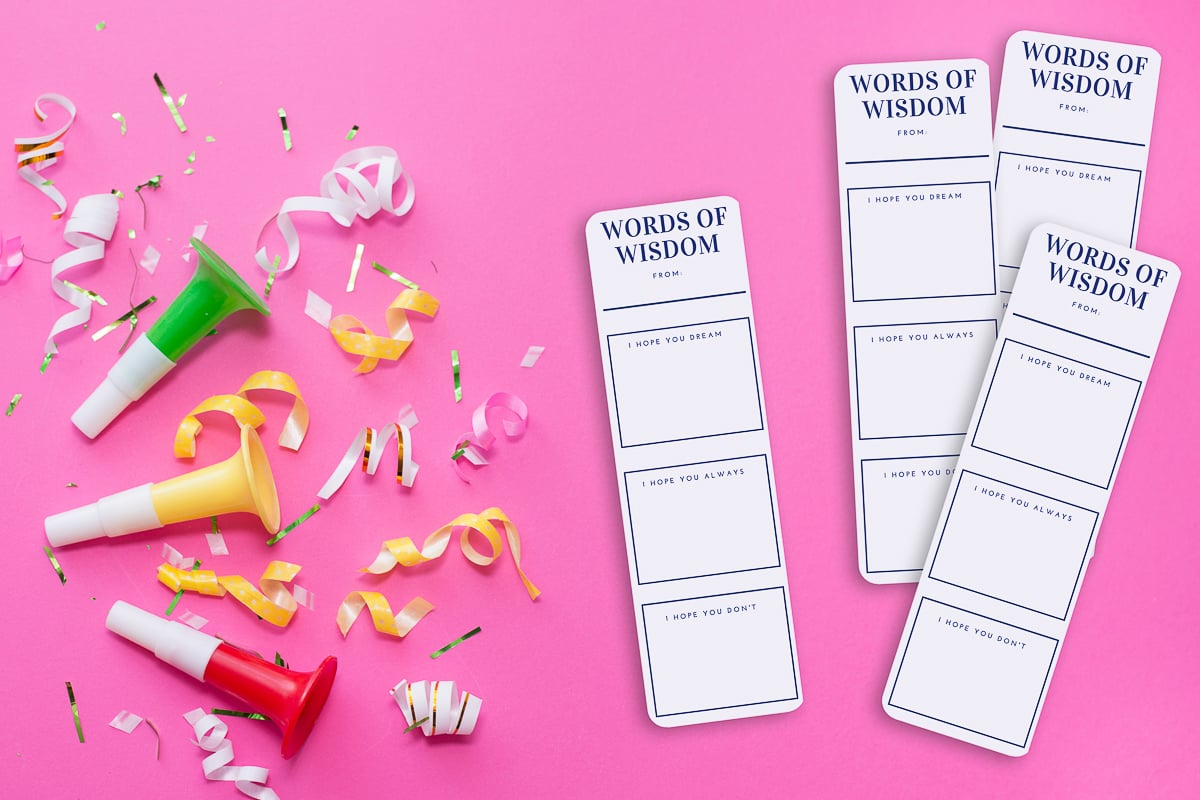 So, print your graduation advice cards and let your guests add a few words of wisdom for the graduate. These are a great activity for a graduation party that become a keepsake that the graduate can keep forever!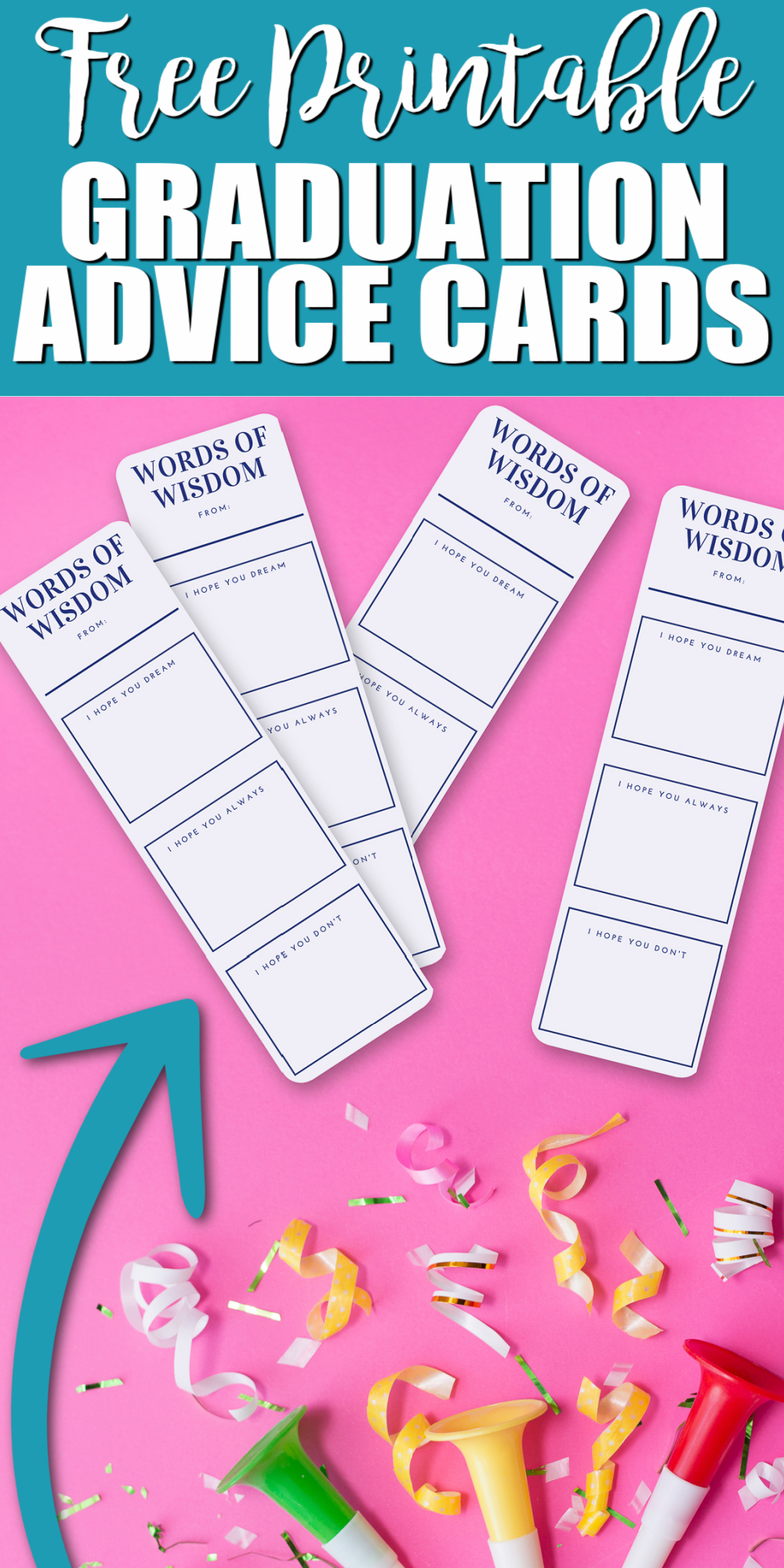 Love these graduation advice cards and want more ideas? Try the links below!
Click on any of the links to learn more and celebrate the end of the school year.