I was given a kanzashi flower maker at CHA from Clover. I have been itching to try it out. I decided to use it to make a Green Kanzashi Flower Pin for Saint Patrick's Day. Perfect for a small addition to your outfit for the day that will keep you pinch free. Plus you can make this so quickly and easily. Seriously you won't believe how easy it is.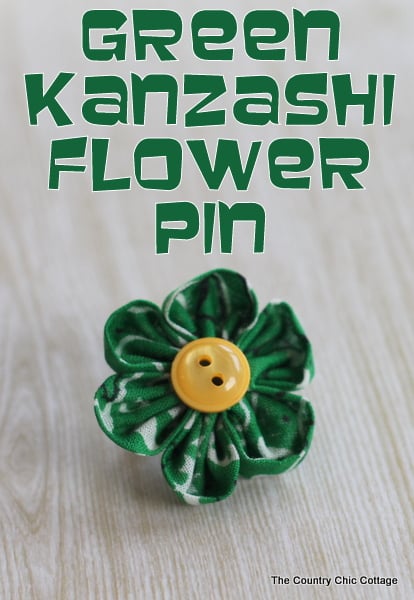 You will need a green bandanna, bar pins, an Extra Small Kanzashi Flower Maker, and a button. You can read a full review of the Kanzashi Flower Maker and learn where to purchase it over on Craft Test Dummies.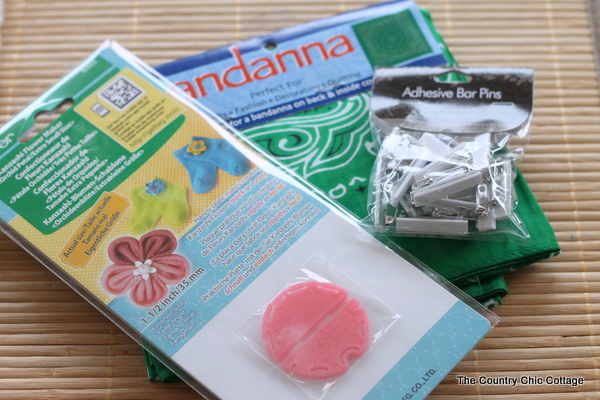 The flower maker is simple to use and comes with complete instructions. I chose that green bandanna but you can use any green material you have on hand.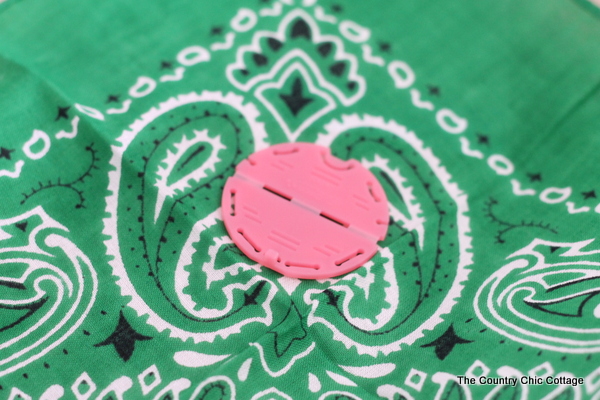 You just clip on your flower maker.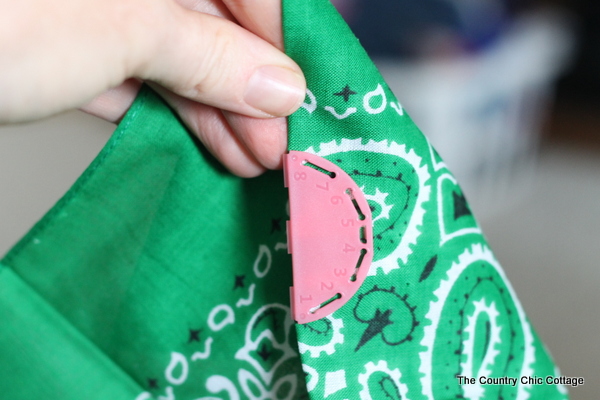 Cut around the outside.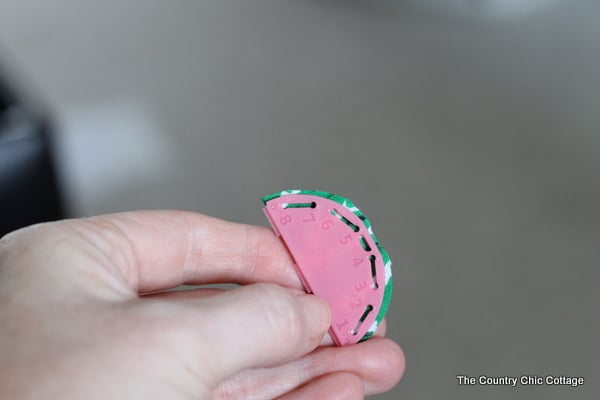 Sew right in those numbered slots. Then pull taught and keep repeating.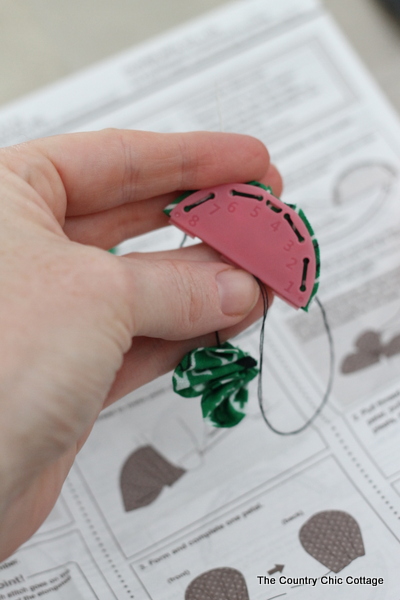 I made a six petal flower all within a few minutes.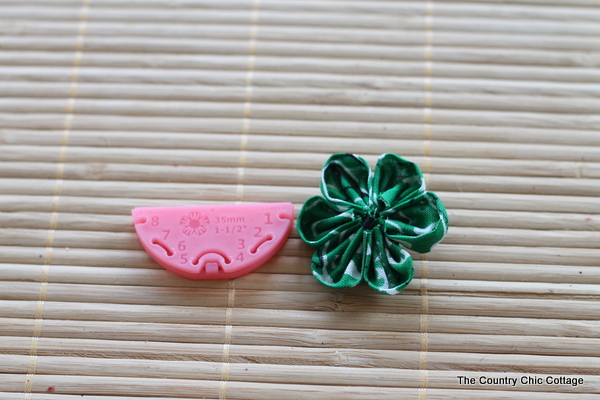 I used hot glue to add my bar pin to the back.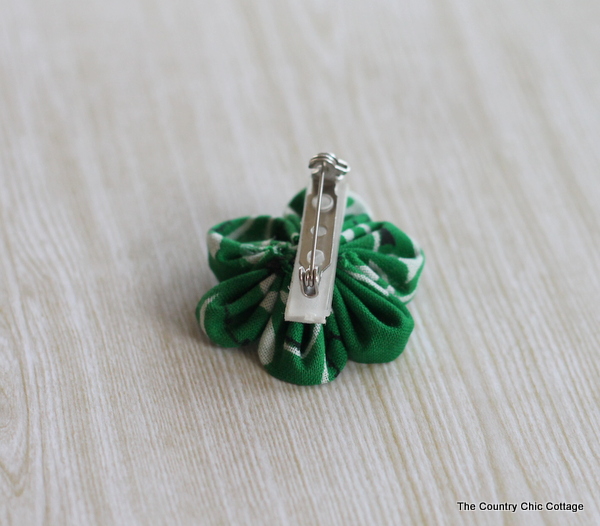 Plus another drop of hot glue to put a button in the center. Now my Green Kanzashi Flower Pin is complete and ready to wear this Saint Patrick's Day.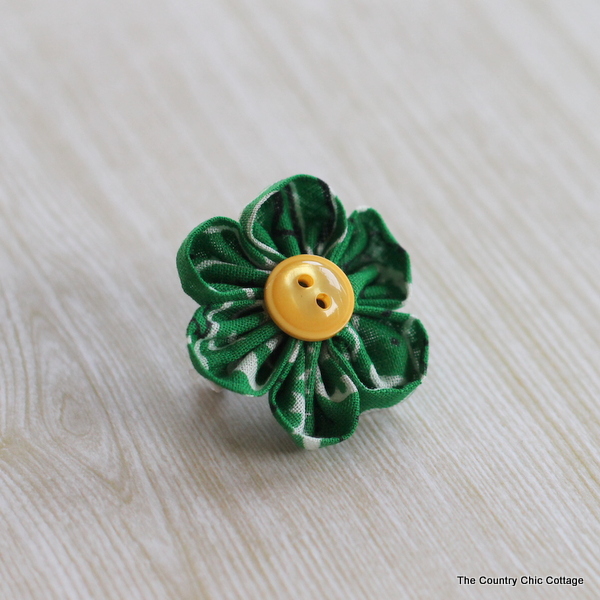 Do you love buttons? I have joined the design team over at Buttons Galore and More. So you will see me using more buttons in my projects plus posting over on their blog on occasion. Be sure to follow them to keep up with all of our button projects.