Ready to make a St. Patrick's Day DIY shirt? Break out your Cricut machine and make yourself a shirt in minutes. I love a quick and easy DIY shirt. When that shirt will keep me from getting pinched, that is even better! So, grab your heat transfer vinyl and get started, or take a look at some of our other ideas for making a cute shamrock shirt below.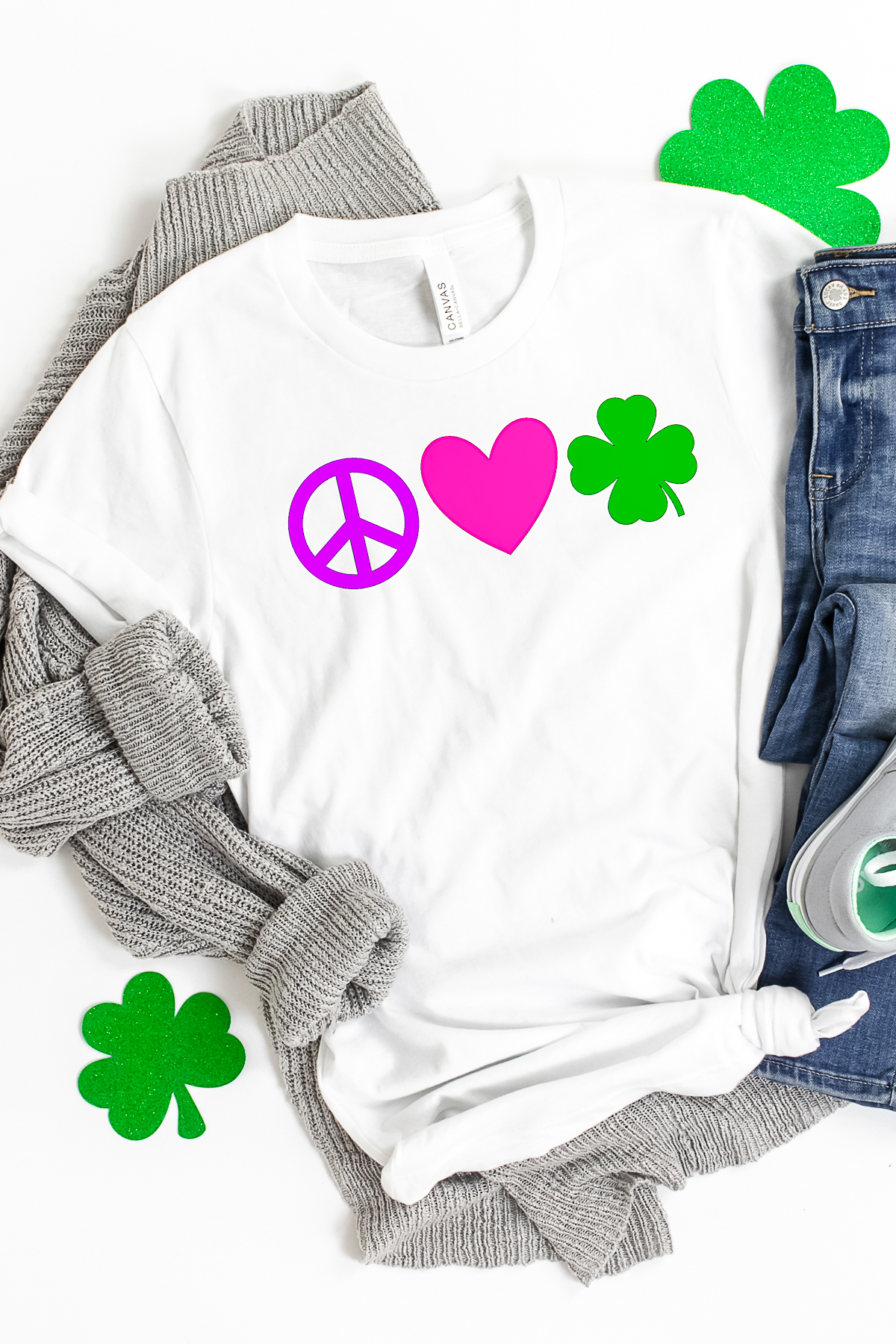 St. Patrick's Day DIY Shirt
There are actually several ways that you can make your own shirt with a Cricut machine. I am going to give you some options below. For all of these, you will need some of the same supplies as well as the cut file I am linking below.
Supplies needed:
These are just the basics. You will want to see further supplies for each of the DIY options below.
Making an HTV Shirt
The most common way most people make shirts with their Cricut is to add heat transfer vinyl. It is an easy DIY that is perfect for beginners as well as more experienced crafters. You will need some heat transfer vinyl and a heat source as well as weeding tools if you are going to make your shirt this way. Then, just head to this post to see how to work with heat transfer vinyl.
Painting a Shirt with a Stencil
Want to paint your shirt instead? These are a few ways to make a stencil with your Cricut that will work for this project. My favorite is freezer paper stenciling but you can also make a stencil from vinyl or even a stencil film. See more about making stencils with your Cricut here.
Screen Printing a Shirt
Yes! You can make a screen print with your Cricut machine. This is a great option if you need to make several shirts of the same design. See how to make a silkscreen and use it here.
DIY Infusible Ink or Sublimation Shirt
If your shirt is polyester (at least 75%), you can use Infusible Ink or even a sublimation print if you have access to a printer. This option is the longest-lasting but also a bit more expensive. There are also a few tricks to working with this material. You can see more about working with Infusible Ink here.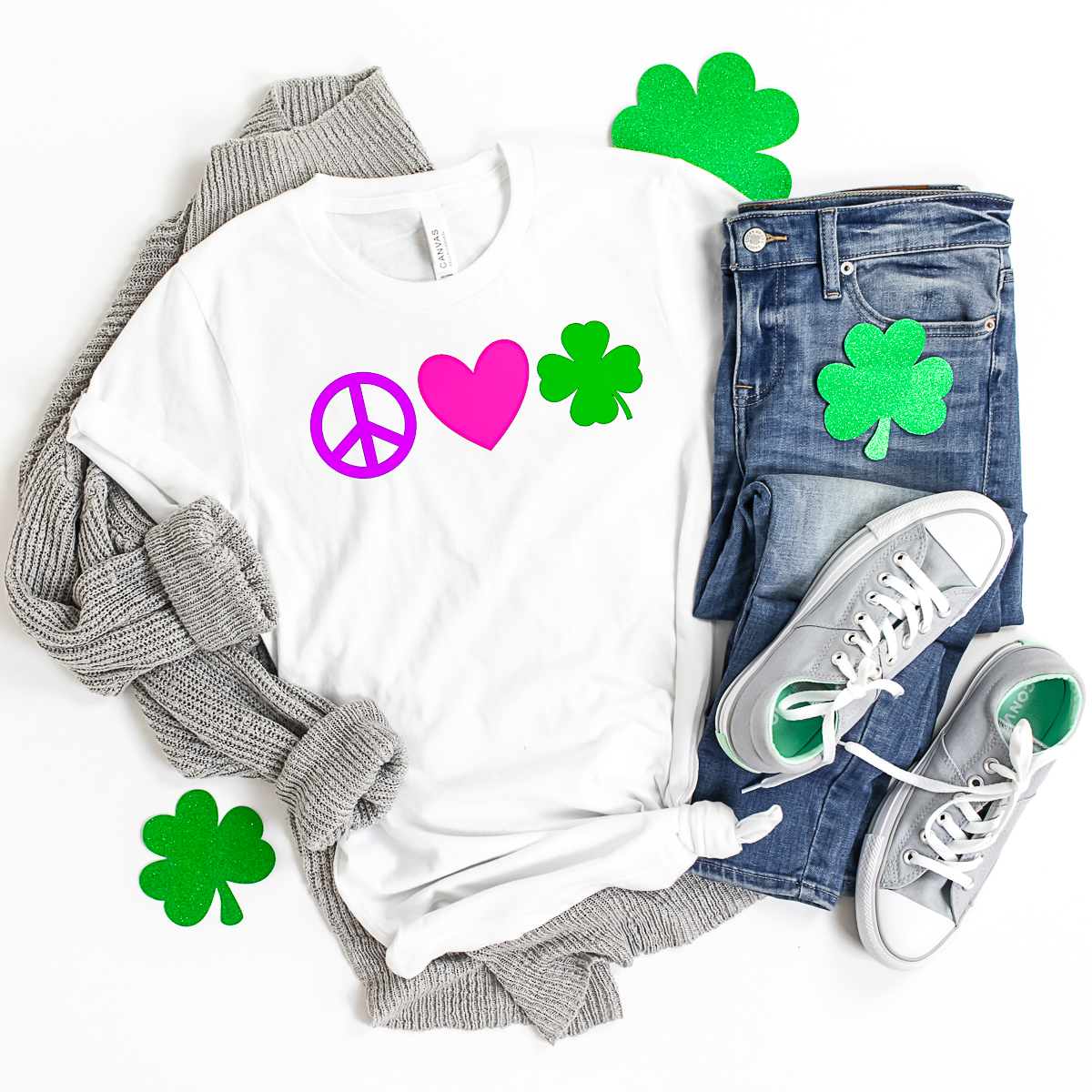 Make this St. Patrick's Day DIY shirt for yourself or your kids. It is a great way to not get pinched on the big day. Plus, when using your Cricut machine, it is easy to make your own custom shirts with any of these methods.
Need more designs to add to your Saint Patrick's Day shirt? Try the links below to get even more cut files!