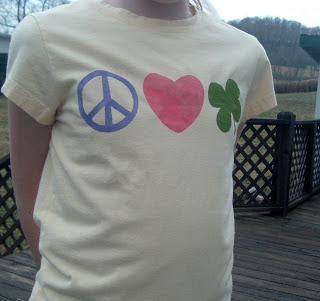 How about a pinch-proof tshirt?? Sounds good right?? And it only takes a few minutes! Cut out your stencil from freezer paper.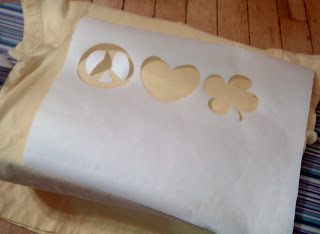 I used my Silouette — but an exacto knife would work. The pattern is not that difficult. Save those in side parts of that peace sign though! And iron the entire thing onto your t-shirt.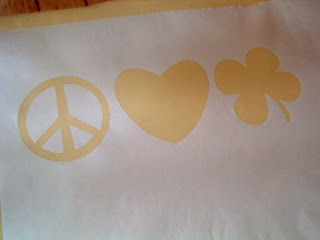 Add some paint!! Be sure to put some cardboard between your shirt layers. Let dry and you are ready to wear!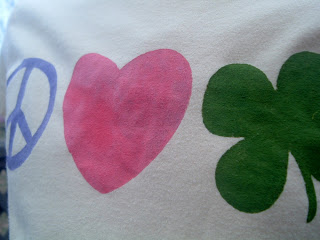 My pre-teen is infatuated with peace signs so this seemed like the PERFECT alternative for St. Patty's day!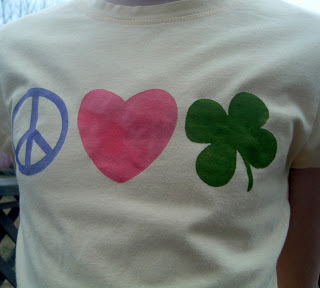 Not all green…but pinch proof!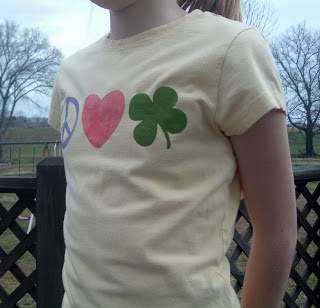 Come up with your own design if you wish…the freezer paper makes things OH so easy! The directions are right on the box so you really can't mess this one up! It was my first time using it for tshirt stenciling and it was a breeze.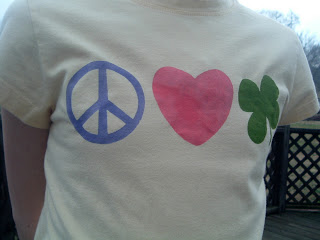 ~Thanks for stopping by!~
Get Our Weekly Newsletter