If you have guests coming this holiday season, you might just need these guest room ideas to keep them comfortable. I have everything you need to know to host your guests in style. It is best to start now so your guest room is ready when the holidays come. If you are anything like me, you need all the holiday prep time you can get!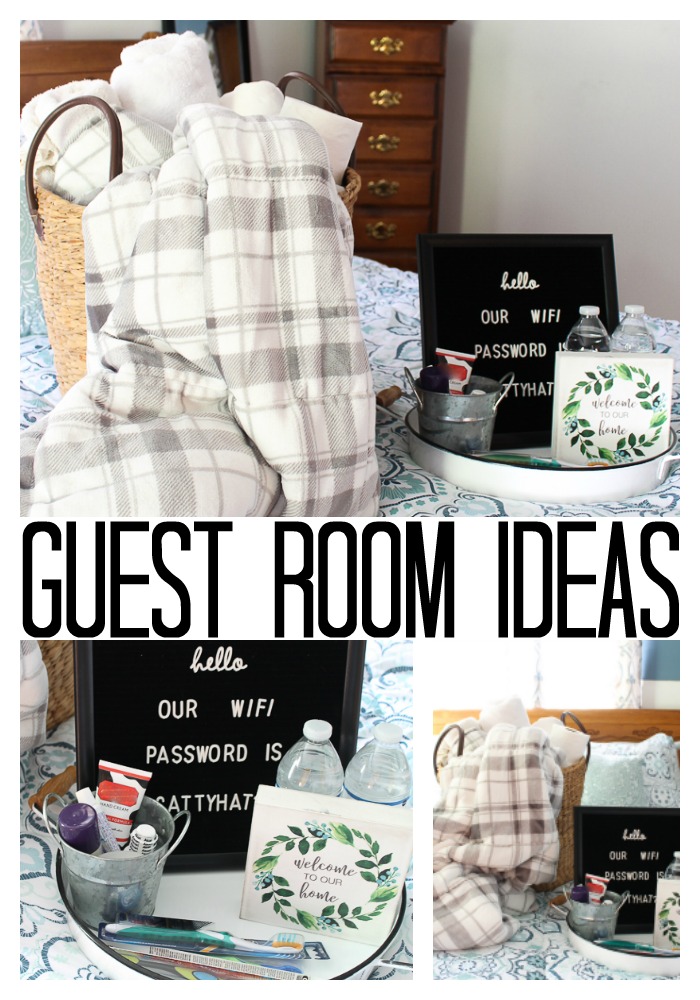 Guest Room Essentials
I started with a trip to the store for guest room essentials. Things like fresh bedding and extra blankets are something that every guest will appreciate. My shopping list included the following:
Sheets
Comforter
Pillows
Extra blankets
Throw pillows
Decor items
Make a list of everything your space needs before you head out. Have your pillows seen better days? Is it time for a new look in the space? Bedding can give your entire guest room a new look in just minutes.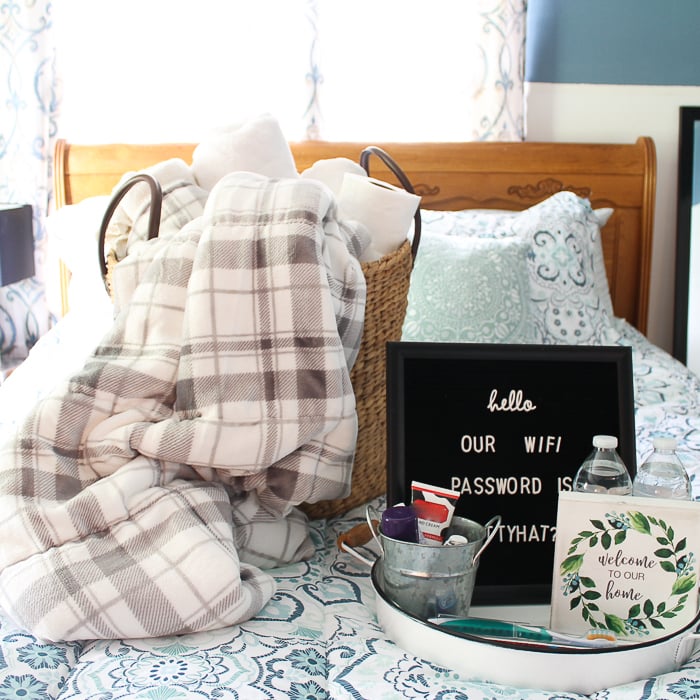 Guest Room Ideas
Next, it is time to turn that shopping trip into a dream guest bedroom. Start by adding your new bedding to the guest bed. What did I pick up? A complete bedding set where everything was in one bag. That equals a big impact in very little time. I also added memory foam bed pillows to keep my guests happy and comfortable. Plus, who doesn't need flannel sheets for those chilly winter nights? And finally, a cuddly throw so guests can grab some extra warmth if needed.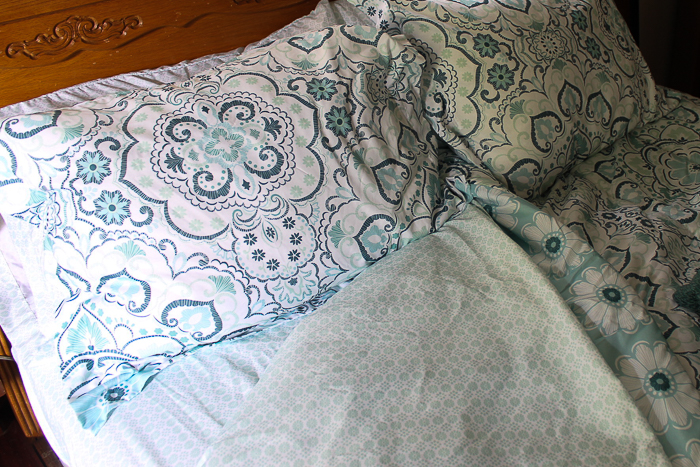 Just making up the bed with these items created a warm and inviting space perfect for guests. I then added a basket and tray to the bed with some guest room extras. If you want to go above and beyond for your guests, make sure everything they need is easily accessible to them. The basket contains extra blankets, towels, and washcloths.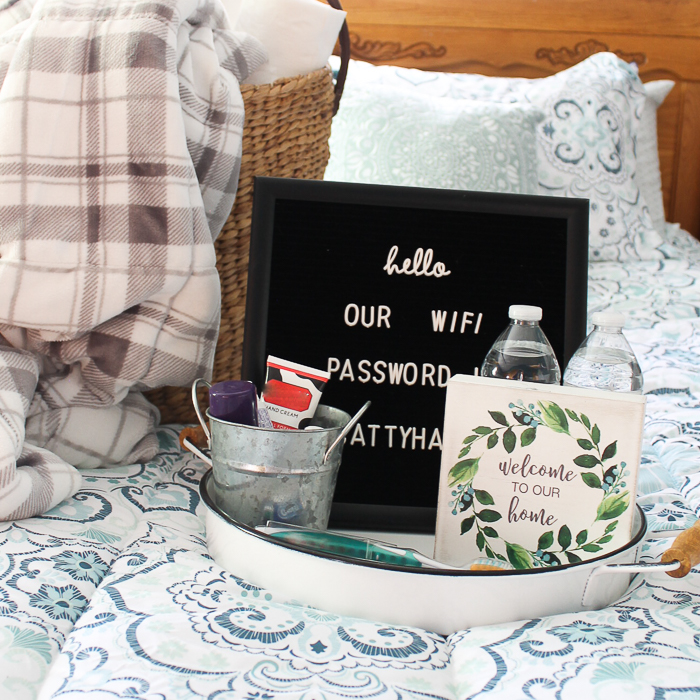 The tray contains essential toiletries that they may have forgotten at home, bottles of water, and, of course, a welcoming sign. Along with that letterboard that I use to give guests the wifi password.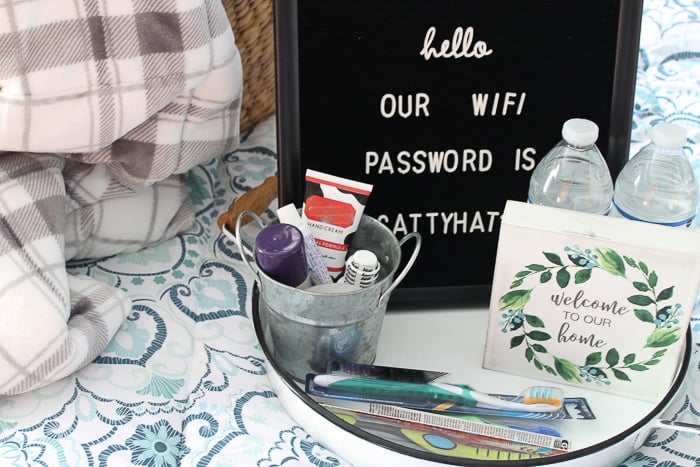 So, now when they enter my home, holiday guests have everything they need right at their fingertips. I love making guests feel welcome and one way to do that is with a quick and easy guest room spruce up before the holiday rush arrives.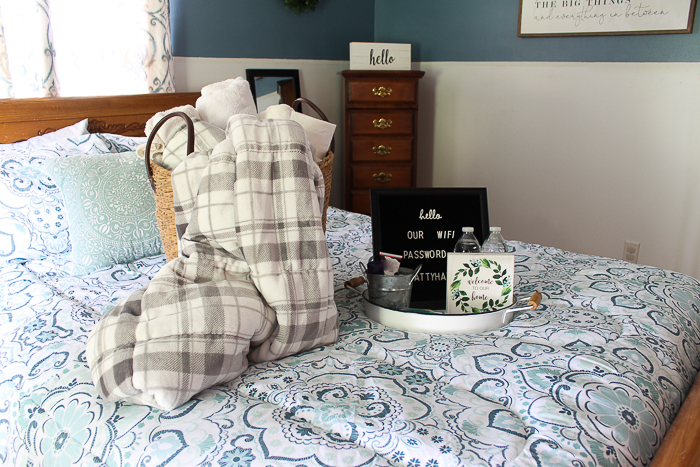 So, if you need some guest room ideas for your home, give a few of these a try. They are perfect if you are having guests for the holidays and want to welcome them in style!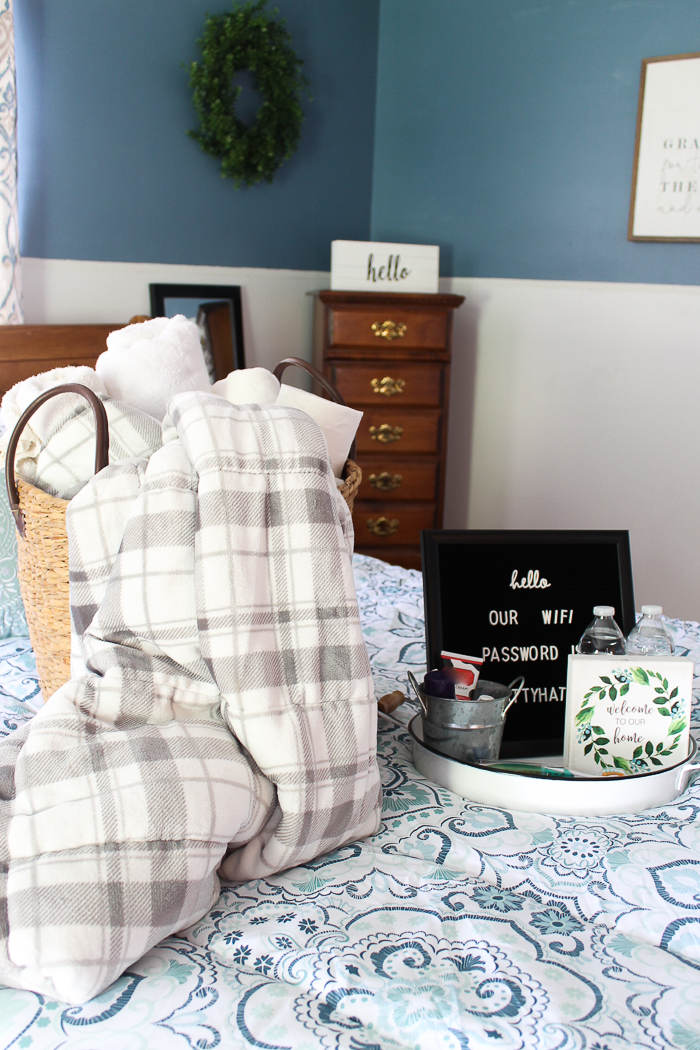 Love this post and want more? Try the links below for other items that will look great in your guest room!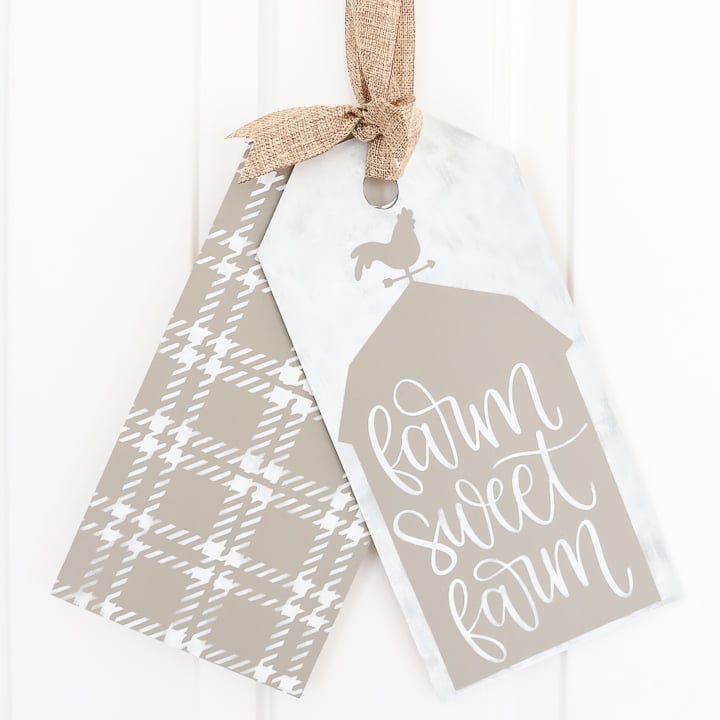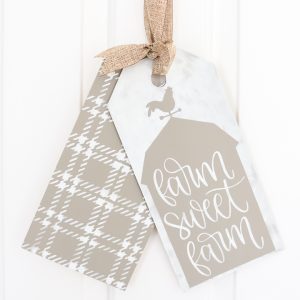 Farmhouse Style Stenciled Door Tags
Stencil a pair of door tags for your farmhouse style home.
Read More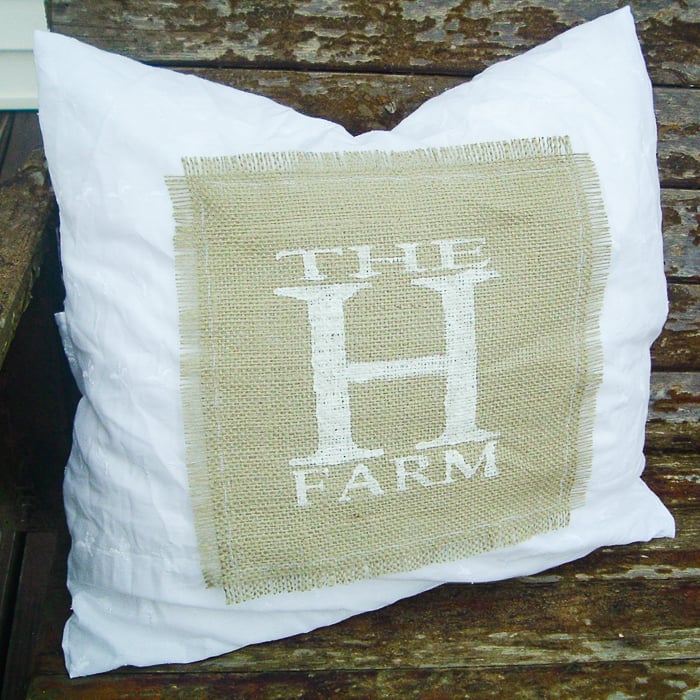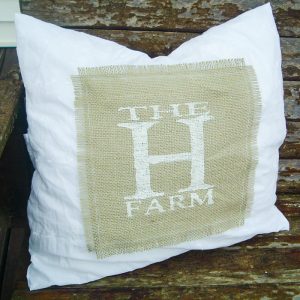 DIY Burlap and Lace Pillow Covers
Here's a step-by-step tutorial on how to make your own burlap and lace pillow covers! Customize it with a fun stencil and design for some farmhouse flair.
Read More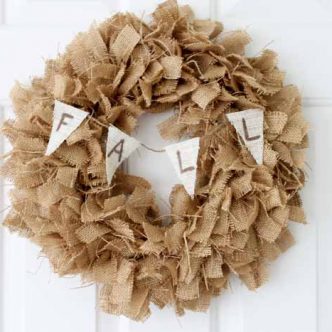 How to Make a Fall Burlap Wreath
This simple DIY burlap wreath is the perfect way to add a touch of rustic decor to your home! Use this simple technique to create this burlap wreath in just a few minutes.
Read More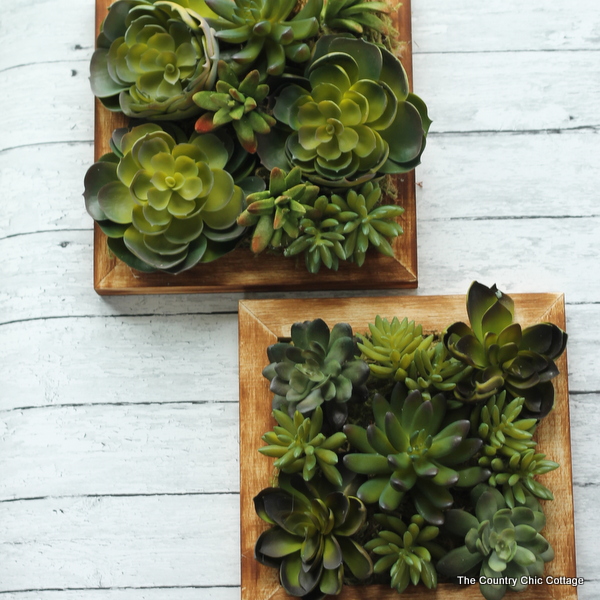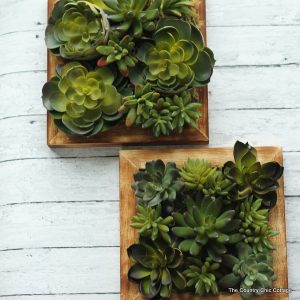 Faux Succulent Wall Decor
Make this fake succulent wall planter in minutes! It will look great in any room of your home.
Read More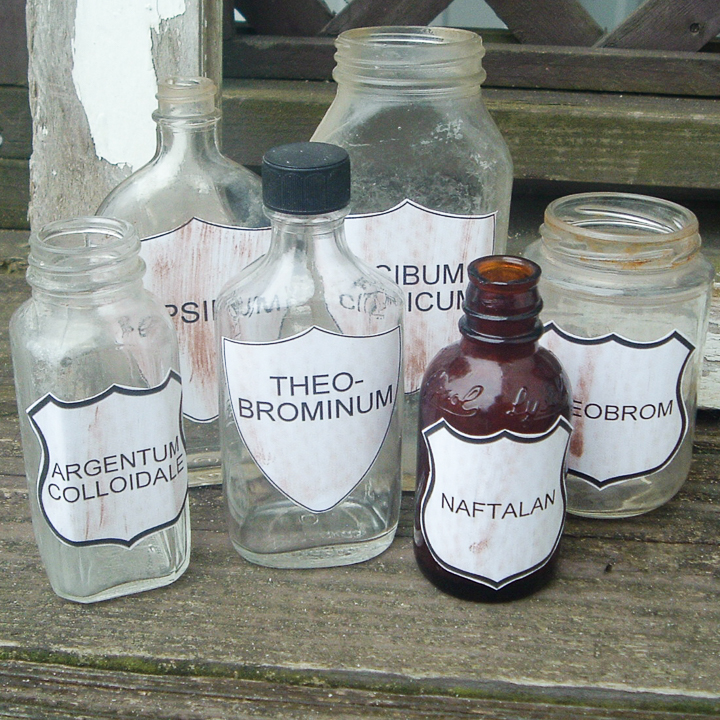 Free Printable Vintage Labels
Add these free printable apothecary labels to jars for your home's decor.
Read More