There is nothing better than a handprint ornament. It is an easy craft you can make with your kids and it is also an ornament to treasure year after year. Pulling out those sentimental ornaments is one of my favorite parts of the holiday. This one was originally posted as part of my paid design team status on Crafts Unleashed. It is also kicking off Craft Lightning week! Every day this week I am sharing holiday posts that take 15 minutes or less to make. You can scroll down to the bottom of this post to see the crafts from our blog partners for this series as well.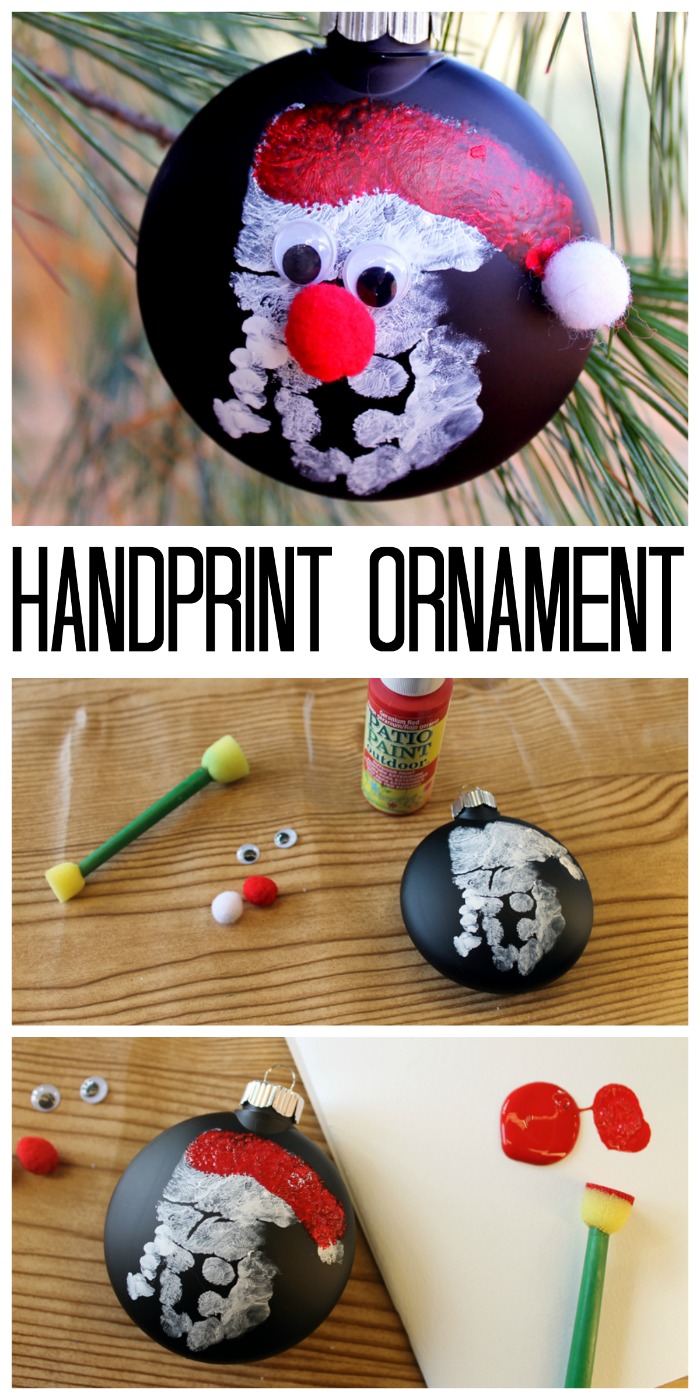 Supplies needed to make a handprint ornament: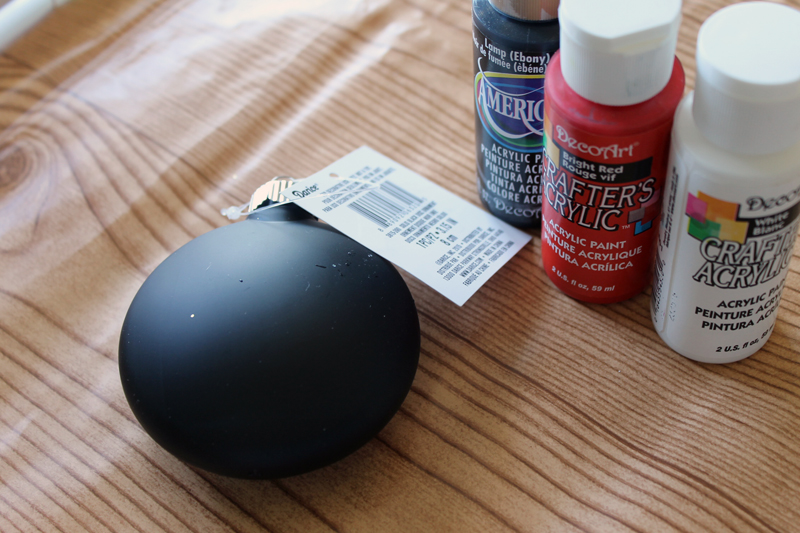 Using a black ornament makes this project extra quick. Just grab the hand of your little one, paint on some white paint, and press their hand to the front of the ornament. Allow this to dry completely before continuing.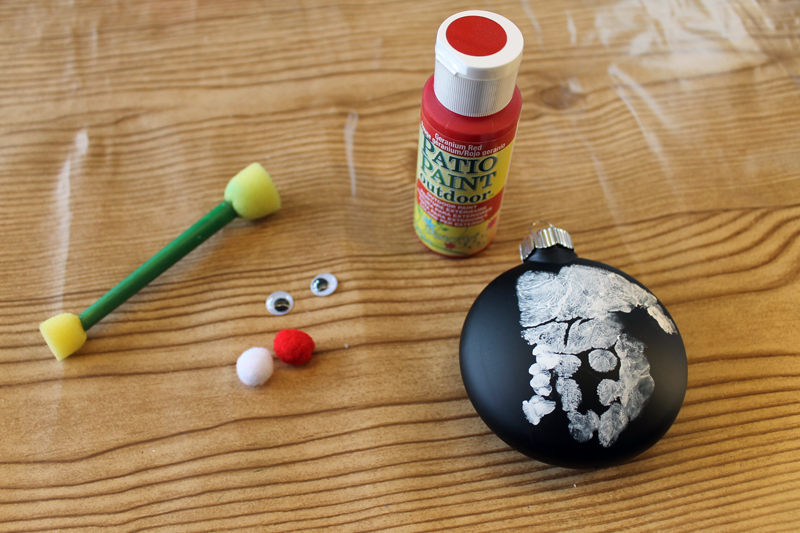 You will want to add some red for Santa's hat now. Just use your pouncer brush and carefully follow the outline of the hand. Add red to just the top most portion.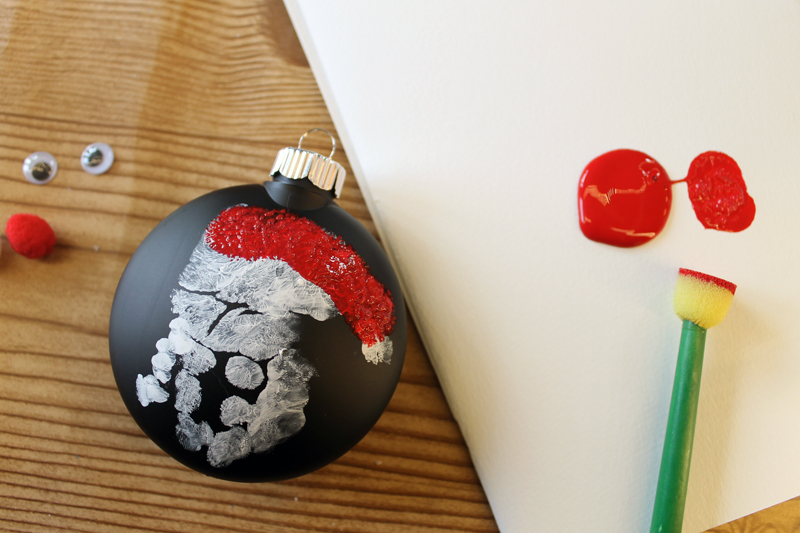 Allow that to dry completely then add on google eyes, a red pom pom, and a white pom pom with hot glue.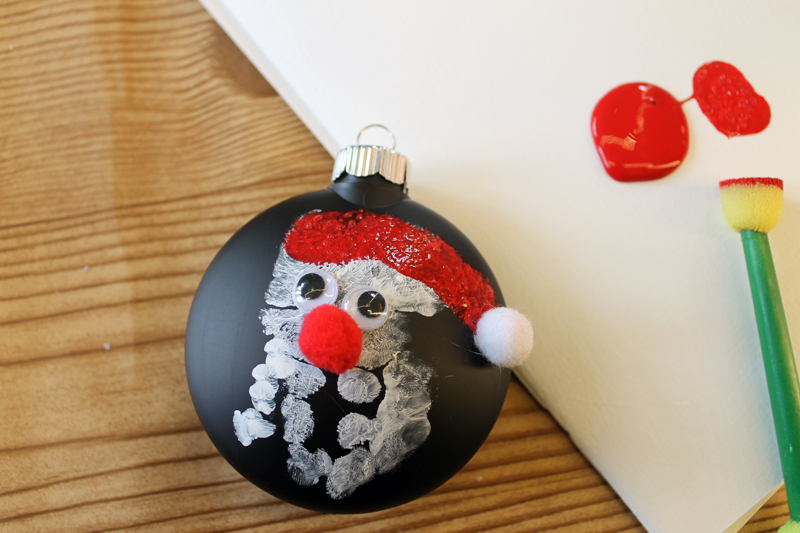 String your ornament with some fun Christmas ribbon and hang on your tree. You can also give this one as a gift. Everyone loves a handprint ornament at the holidays.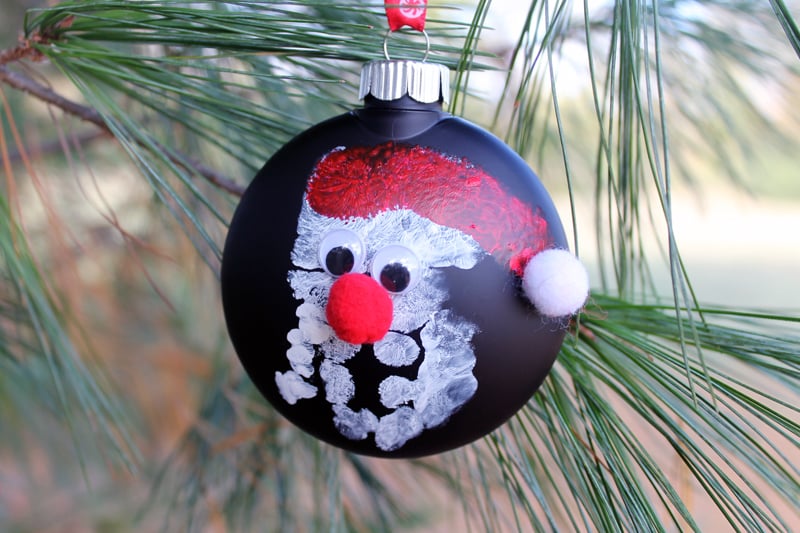 Will you be making a handprint ornament or two with your little one this holiday season? Get started on your Christmas crafting early with our 15 minute crafts this week.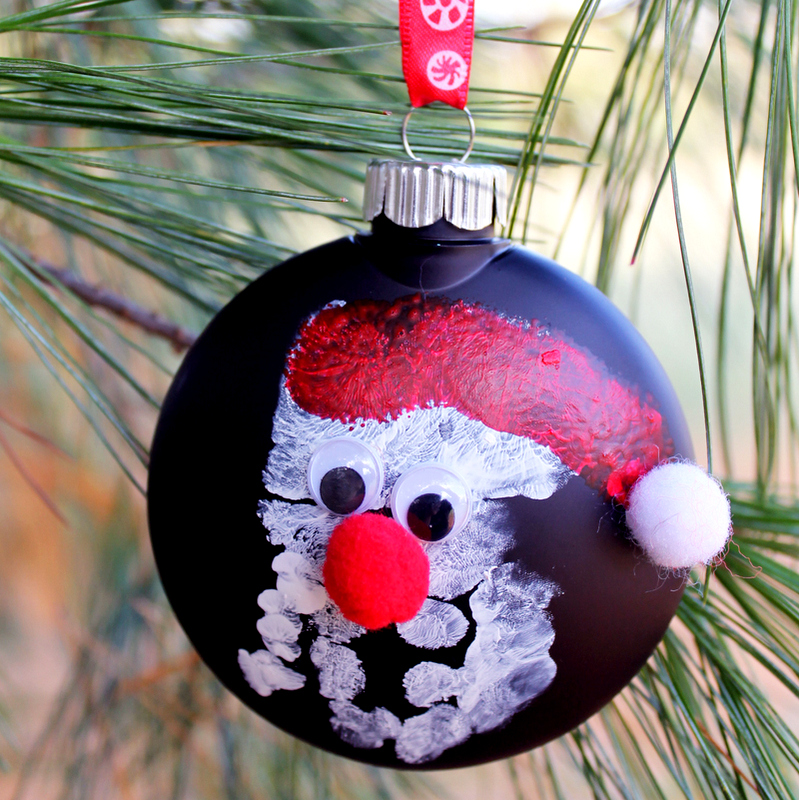 Love this handprint ornament and want more ideas? See the 15 minute holiday craft ideas below!
Make a glittering snowman and add some lights like this adorable one from Leap of Faith Crafting.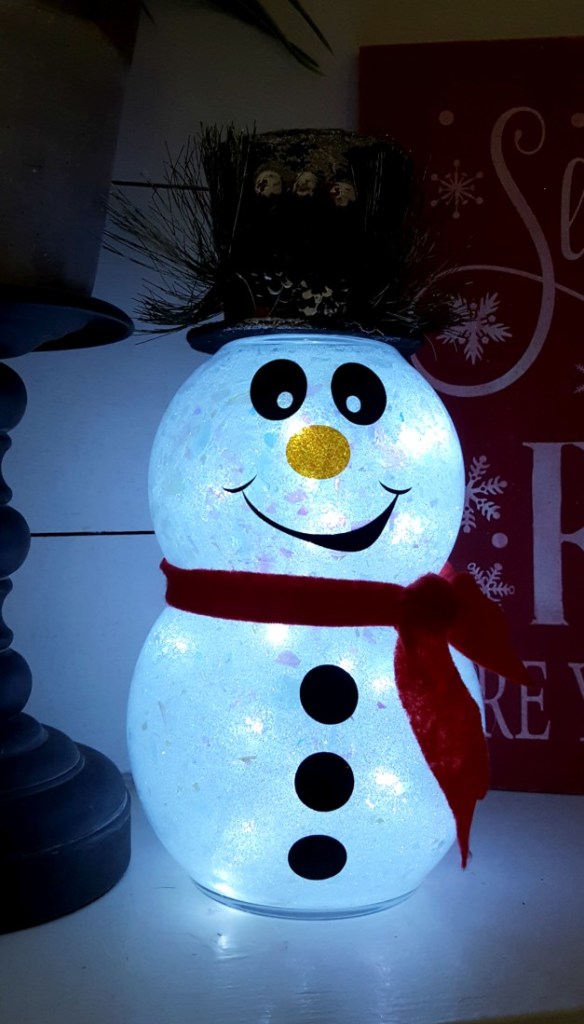 Need more ideas with lights? Add them to a vase with pinecones like this one from Dragonflies and Lillypads.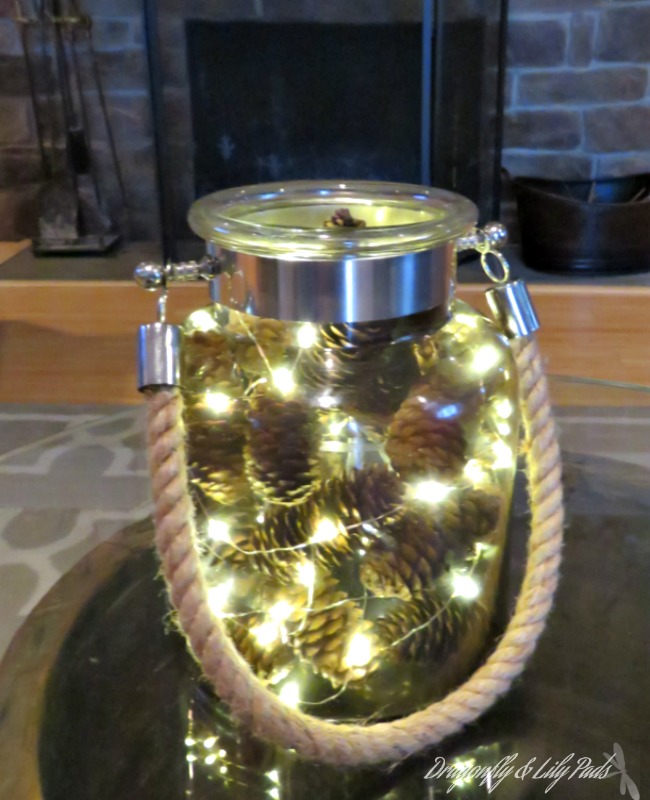 Plaid and Christmas are my thing! So this holiday sign from Crafting in the Rain is just perfect.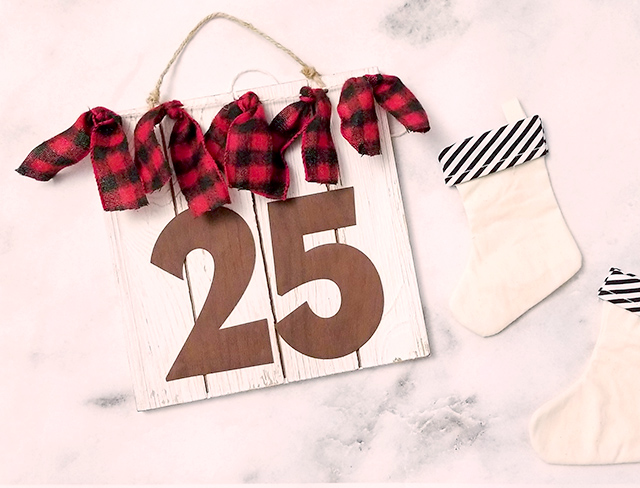 Need the perfect Christmas towel for your home or a gift? Make one! Try this tutorial from Sew Woodsy.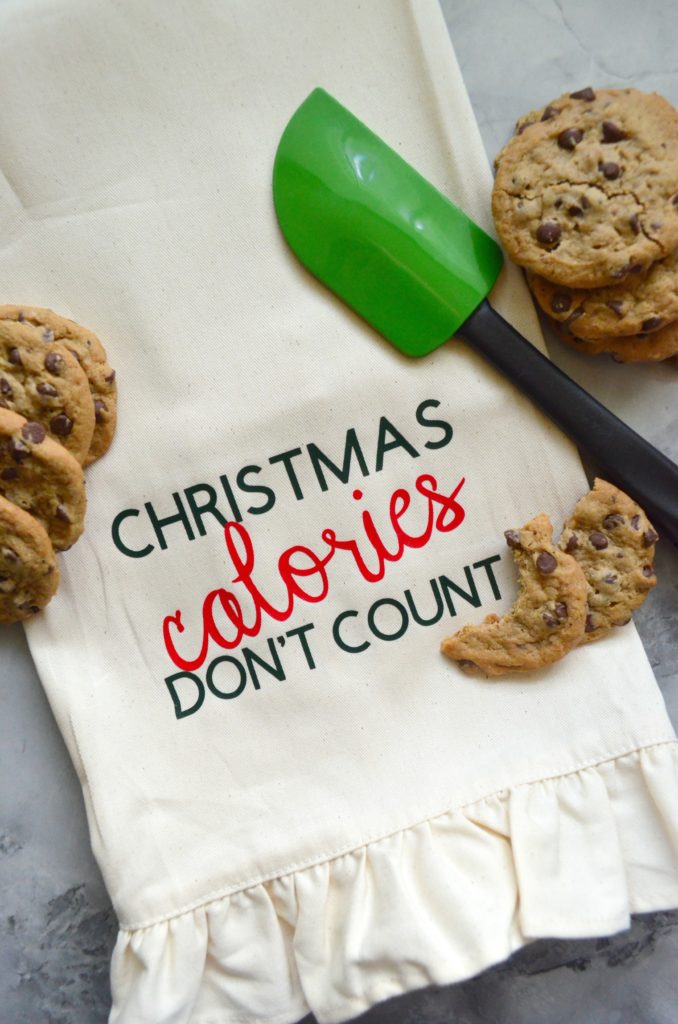 Make a placemat pillow like this one from Every Day Jenny.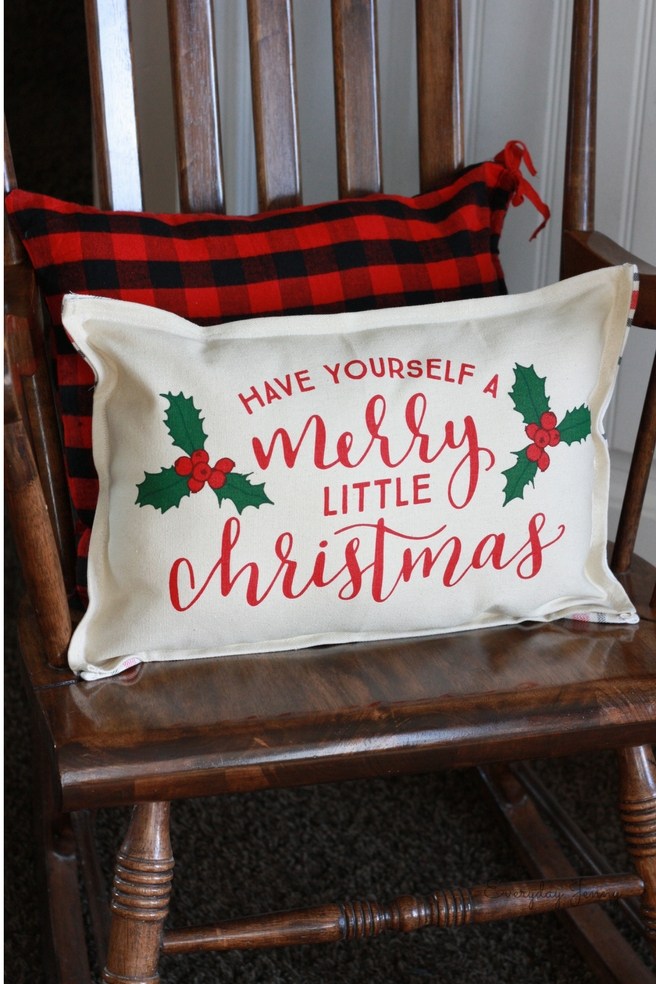 Need a unique wreath idea? Try this candle wreath from Organize and Decorate Everything.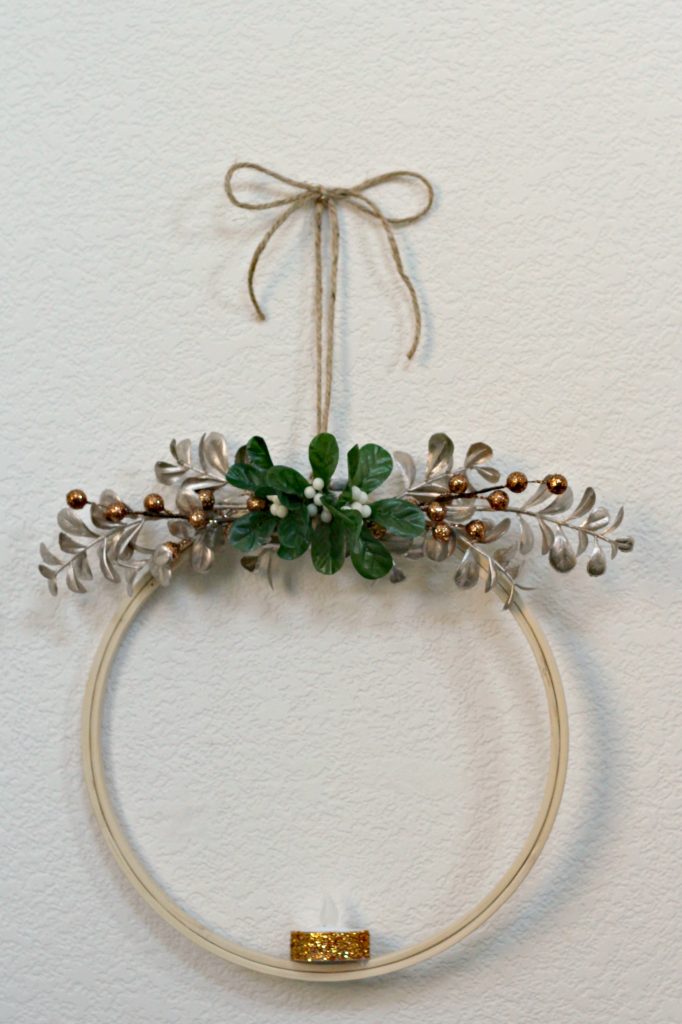 How about something to wrap those presents? Turn a recycled bag into a gingerbread house gift bag like this one from Beth Watson Design Studio.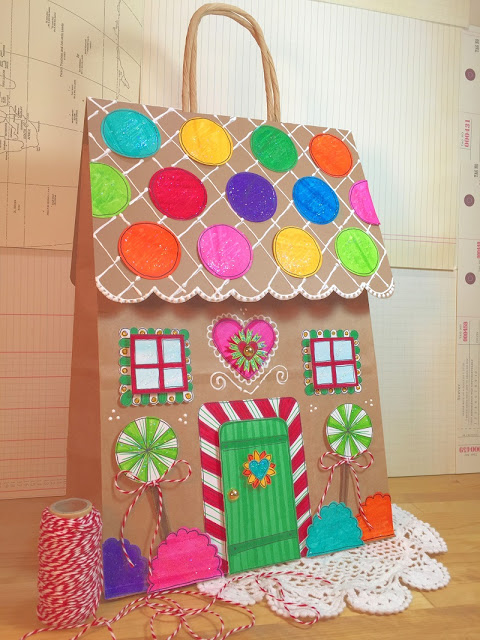 This wood and pom pom garland from Brenda Bird Designs is perfect for the holidays but heck….I would leave it up anytime of the year!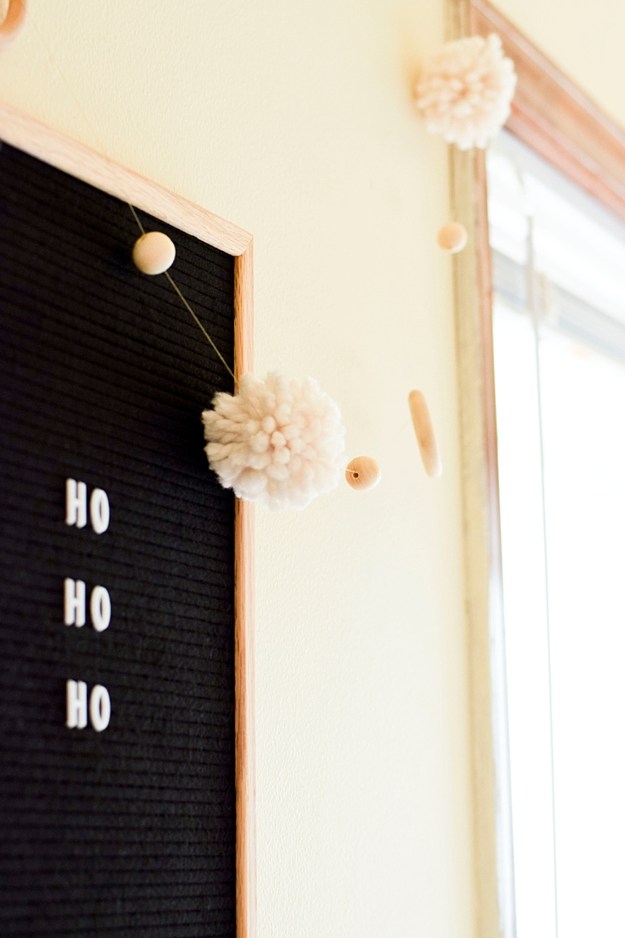 Stay tuned as we have even more Craft Lightning fun for you this week. This handprint ornament is just the beginning!
NEED MORE IDEAS NOW? Try our 15 minute holiday crafts from last year by clicking here.