Ready to learn how to make a fairy garden? How about one with a miniature pool? Sounds like fun right? I am here with all of the details and you won't believe just how quick and easy this craft idea is to make. Add a fairy garden to your outdoor decor this summer in minutes. I am actually kicking off Craft Lightning today where I will be posting 15 minute crafts using clay pots all week. You can scroll to the bottom of this post to see what our blog partners today have in store for you!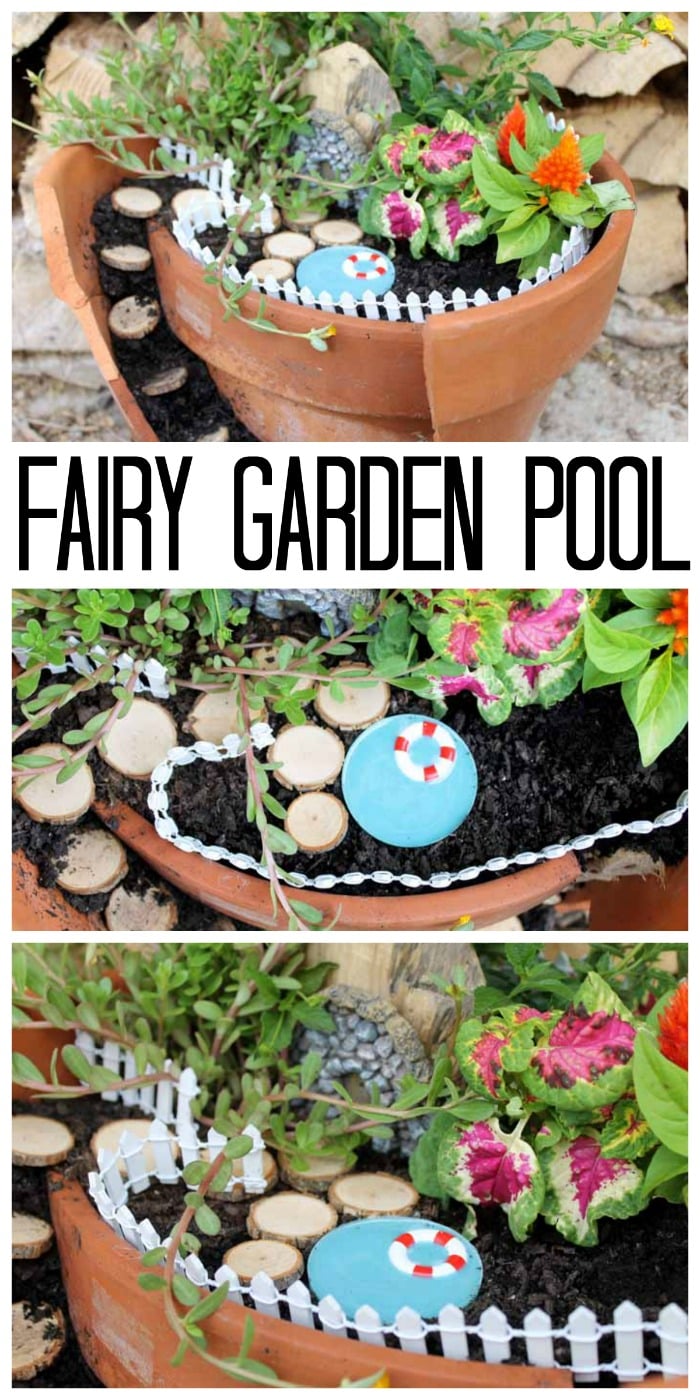 Supplies needed for your fairy garden:
Also, some items may have been given to me free of charge but all projects and opinions are my own.
Broken pot
Plants
Potting soil
Wood pieces
also add any miniatures that you want!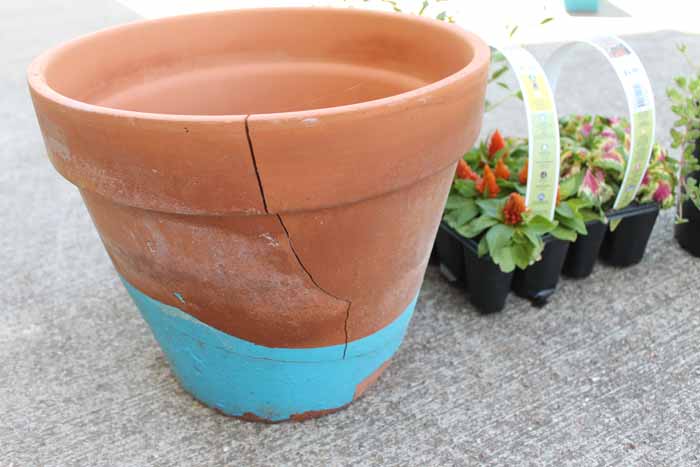 How to make a fairy garden:
Start with a broken pot or use a screw driver to break one. I started with a cracked pot and used tools to break off a large section as shown below.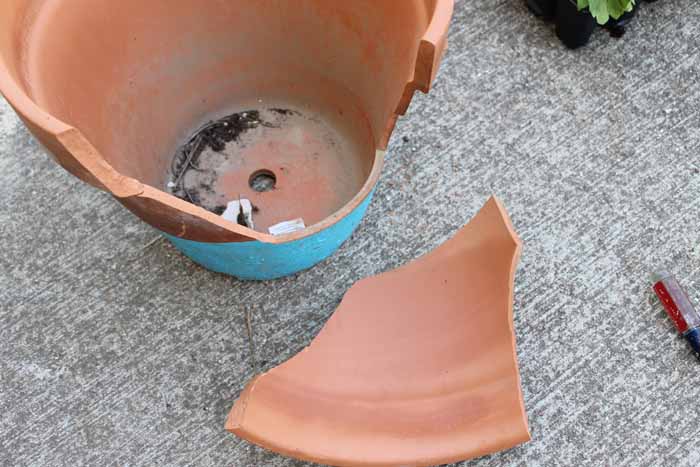 Add that piece back to the pot and start filling with soil.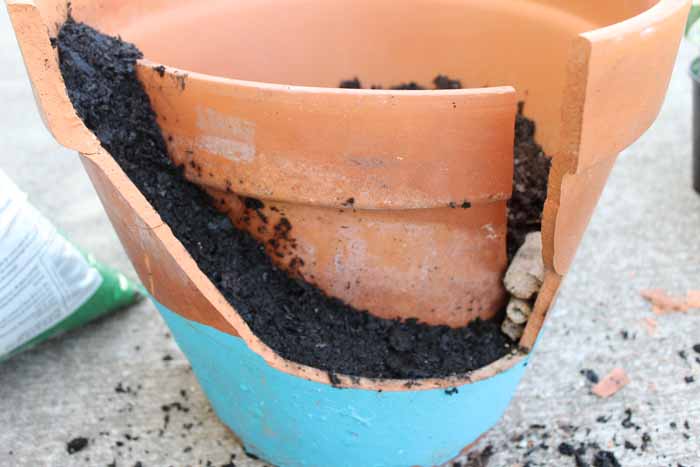 I added sticks up one side to help the dirt stay in the pot.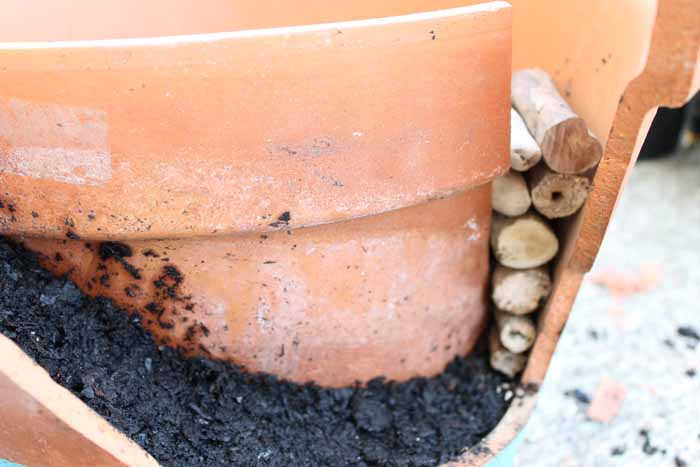 On the opposite side, I made some steps using small wood rounds.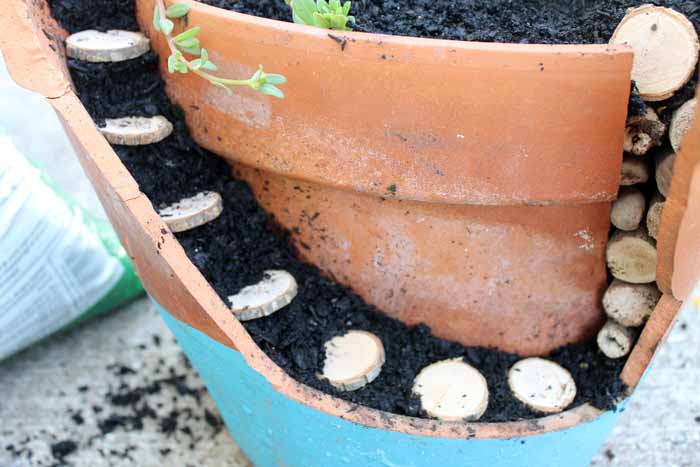 Then start filling your pot with your fairy garden. Add in colorful plants as well as miniatures. Here I added a door on a large piece of wood I had on hand.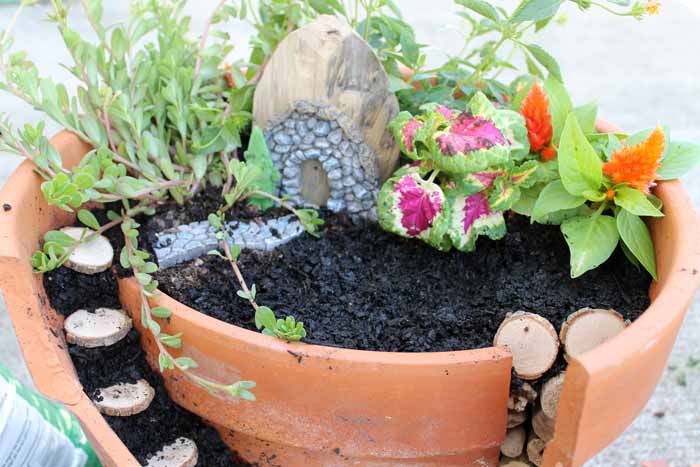 Add in a cute fence as well as a gnome. I felt like my gnome needed someplace to swim, however! So I made him a swimming pool as well.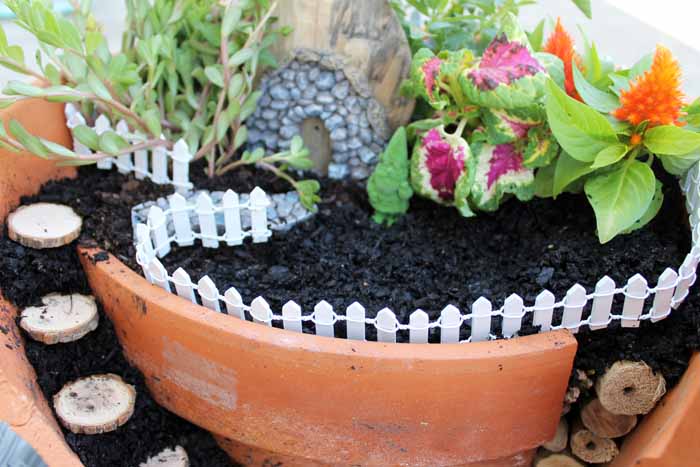 Supplies to make a fairy garden swimming pool:
Blue craft paint
Stir sticks
Gloves
also add in other miniatures if desired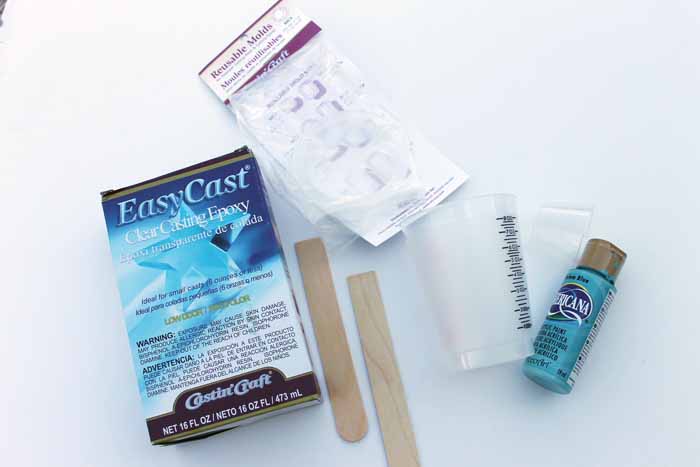 How to make a fairy garden swimming pool:
Start by mixing the resin according to the package directions. Mix equal parts of each component in enough quantity to create a thick layer in the bottom of your mold. Then add a few drops of paint to the mixture and stir well before pouring. Pour into your mold.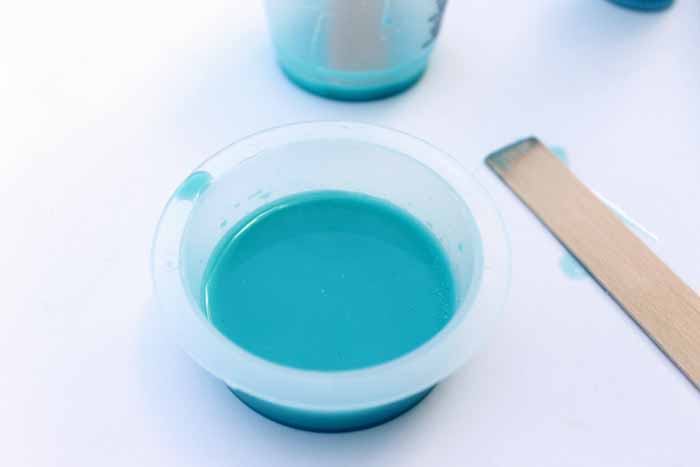 Watch carefully and remove any bubbles. Once the mixture has hardened slightly and has the consistency of gelatin you can add your float to the top. It will sink slightly but look just like a float in a pool. TIP: Leave a little bit of mixed resin in your mixing cup when pouring. You can easily check the consistency of this small amount without bothering your mold. Allow to cure overnight before trying to release from the mold.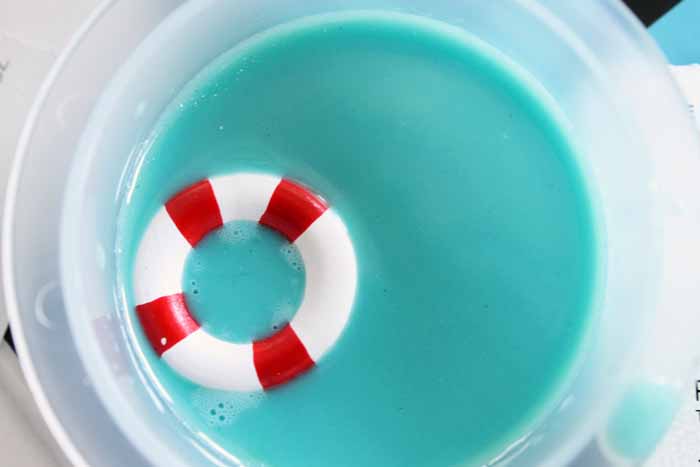 Then just remove from the mold and this one is ready for your fairy garden!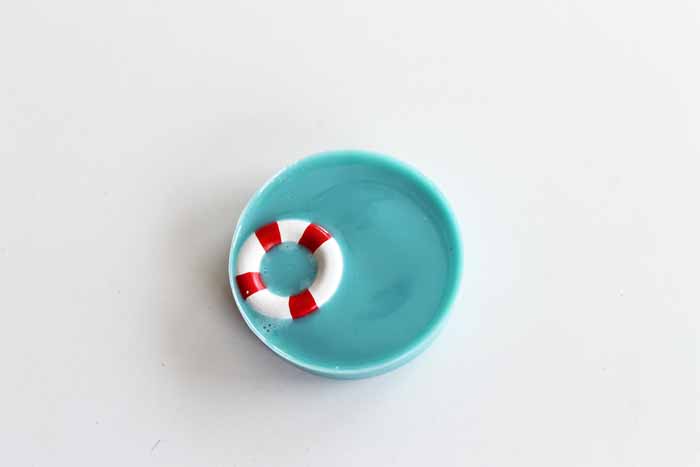 Add it by digging a hole and placing level with the dirt. Now you know how to make a fairy garden as well as a pool to go with it!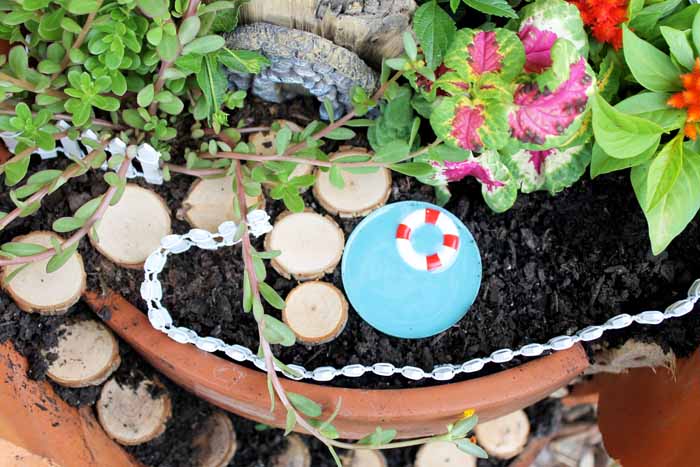 I am really not sure what my favorite part of this project is…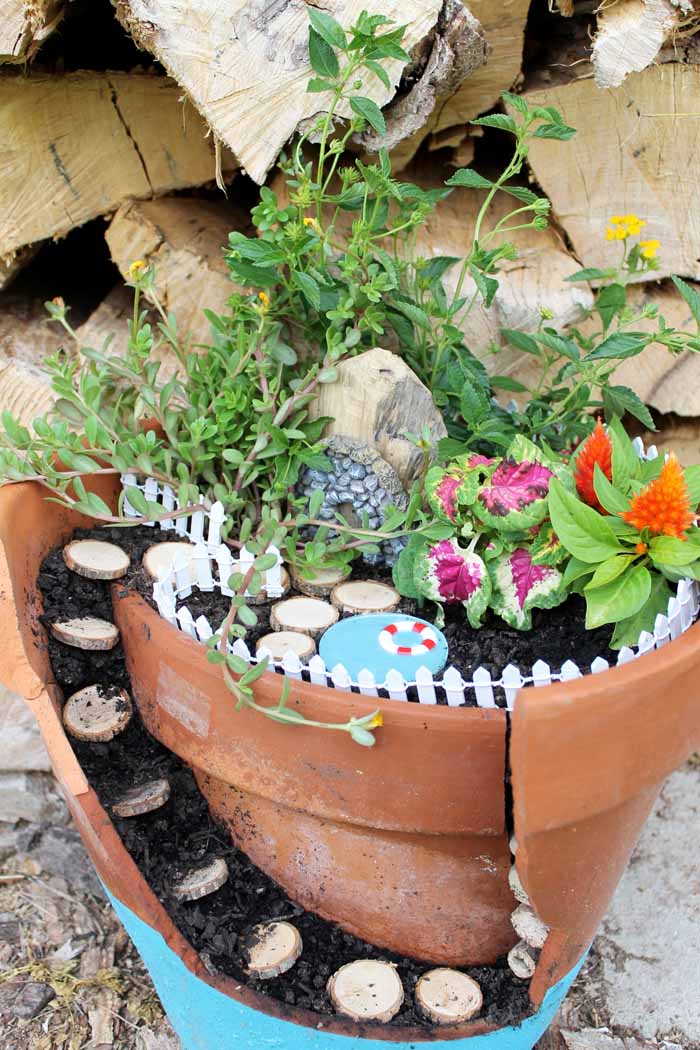 Perhaps the wood steps going up the side.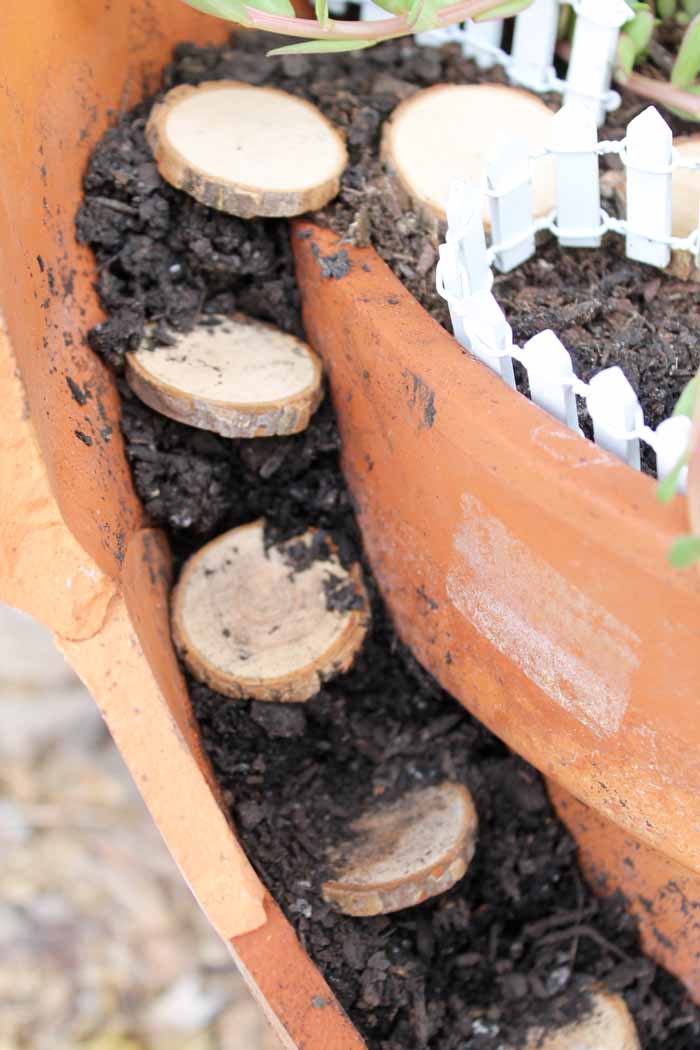 Or maybe that miniature door on a piece of rustic wood.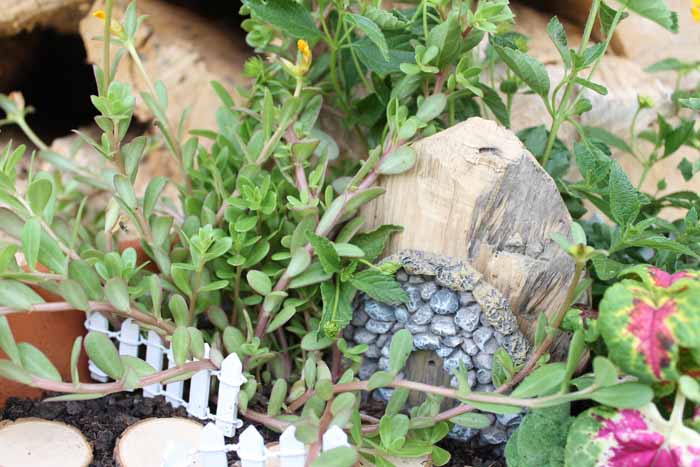 Maybe even the pool or the wood rounds acting as a path to get my fairy to the pool!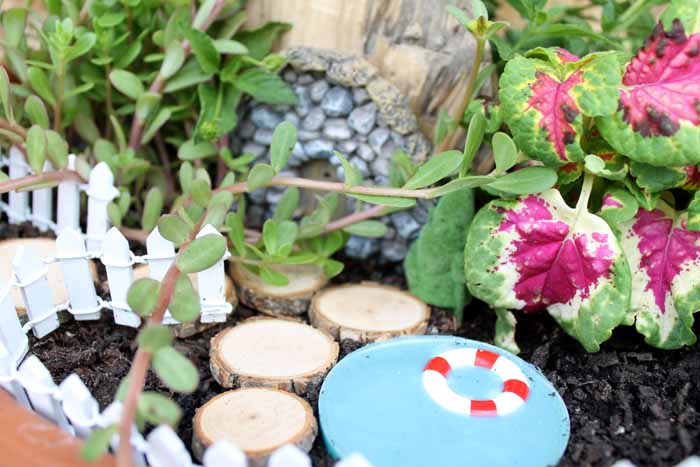 And then we have those colorful plants! I just can't decide.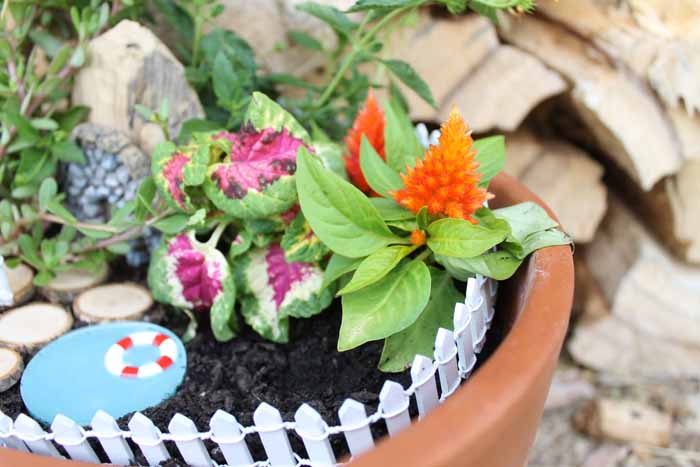 What is your favorite part of this fairy garden? I would love to hear in the comment section below.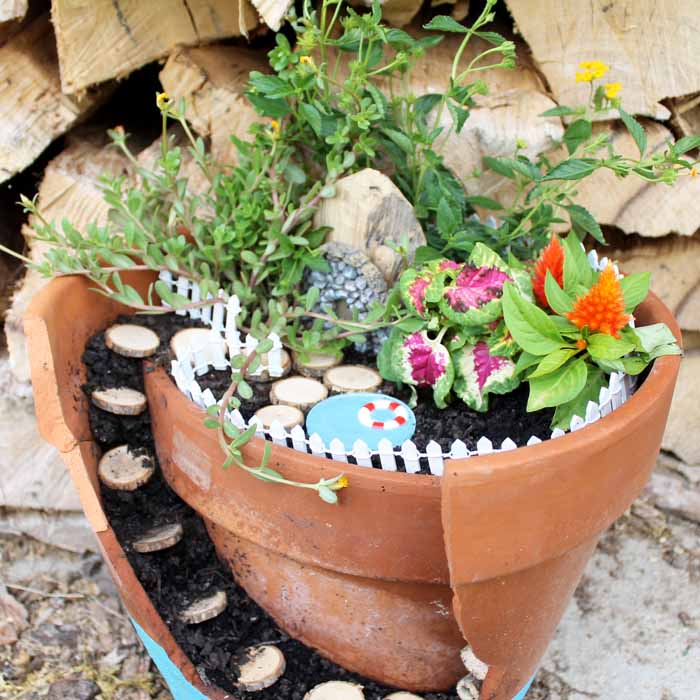 And now that you know how to make a fairy garden, will you be making one of your very own?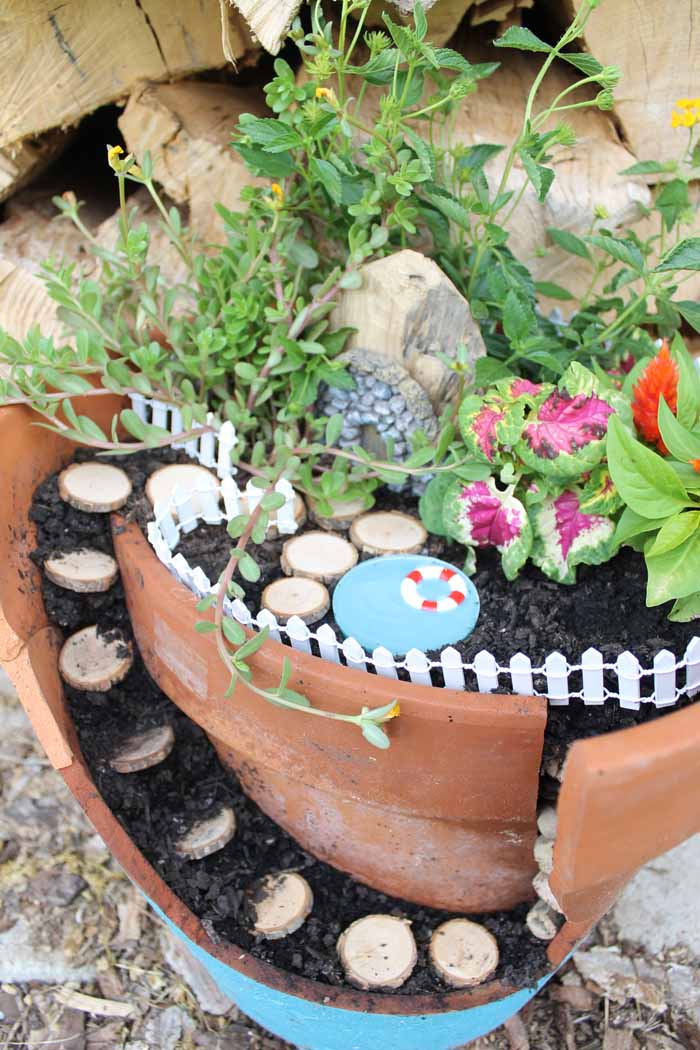 I will be enjoying mine all summer long!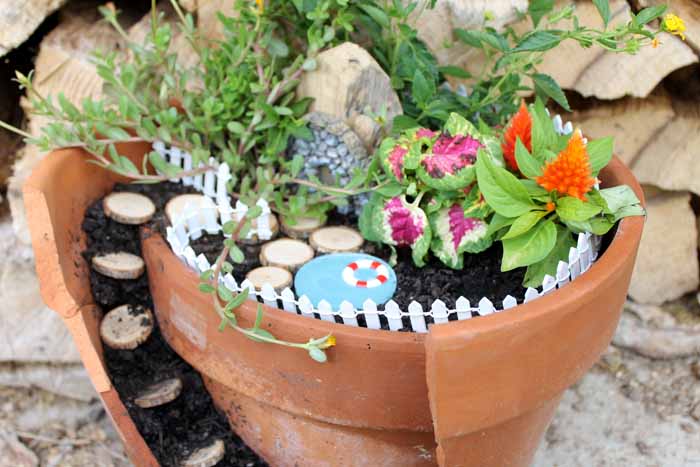 More quick and easy clay pot crafts
Refresh Restyle is kicking things off with how to make these adorable clay pots that would be perfect for your farmhouse style home.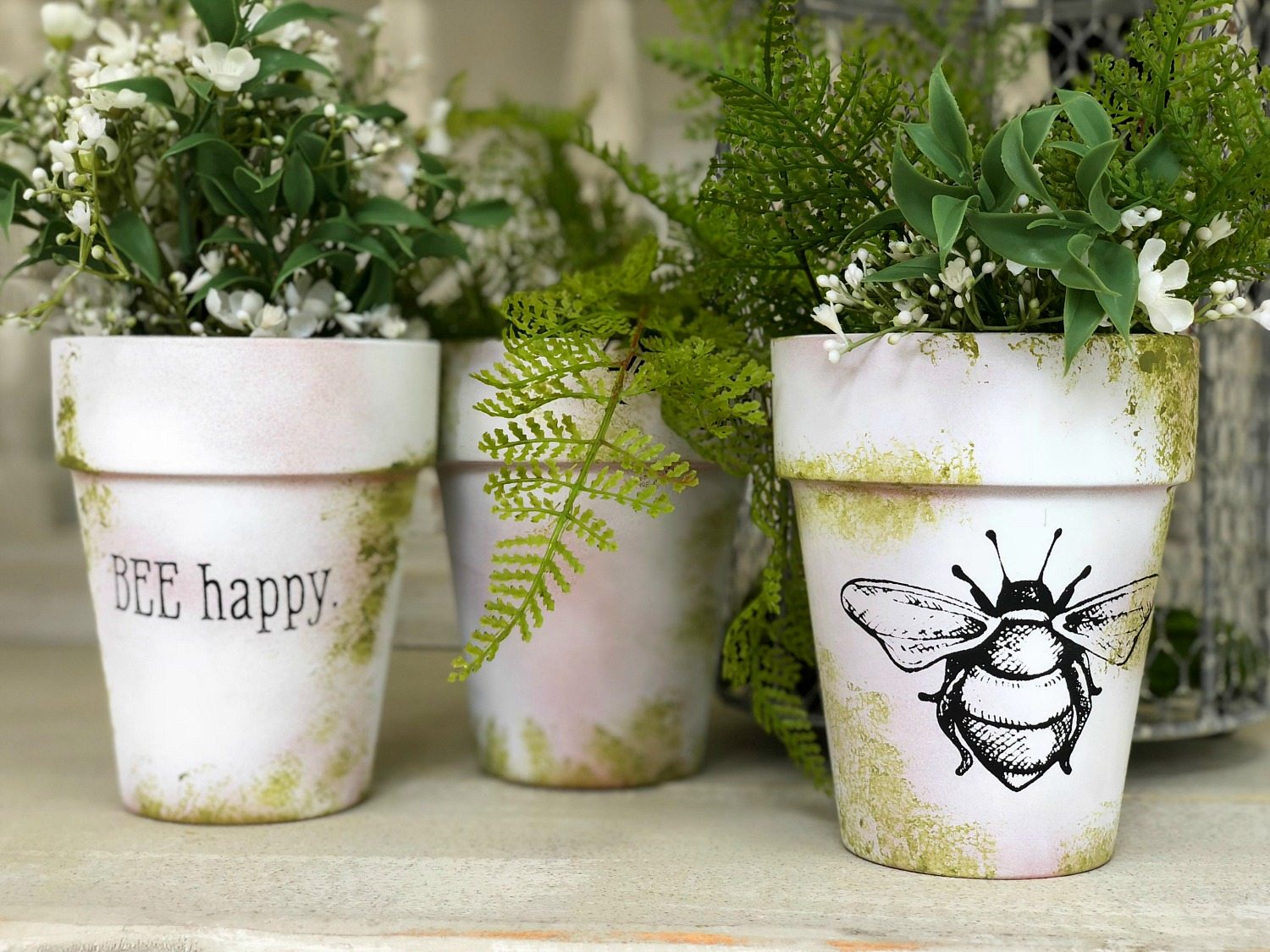 Add a cute bird's nest to some pots with these instructions from The Inspiration Vault.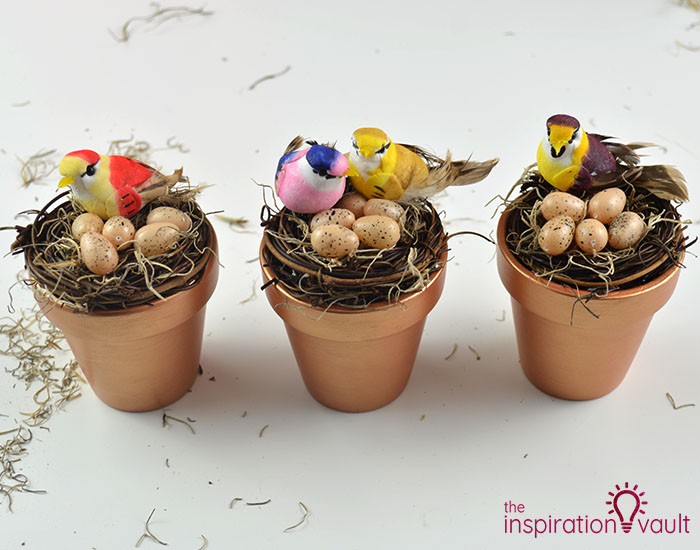 Perhaps you need some place cards for Easter? You can't go wrong with a bunny butt in a clay pot like these from Our Crafty Mom.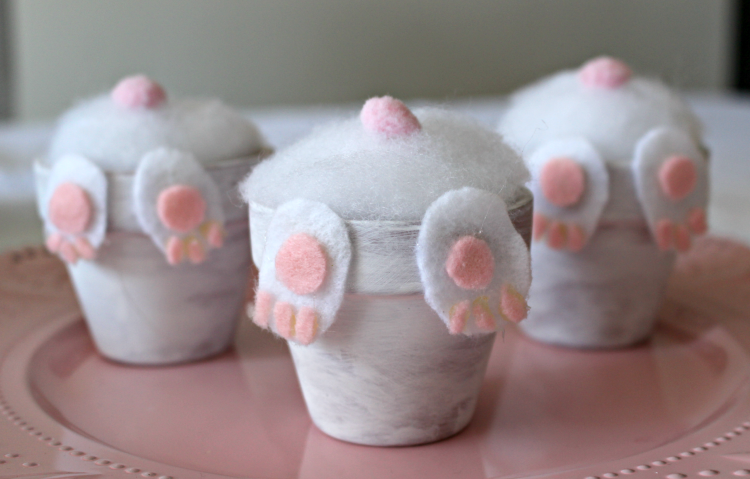 Add some glamour to your clay pots in minutes with this idea from Dragonflies and Lillypads.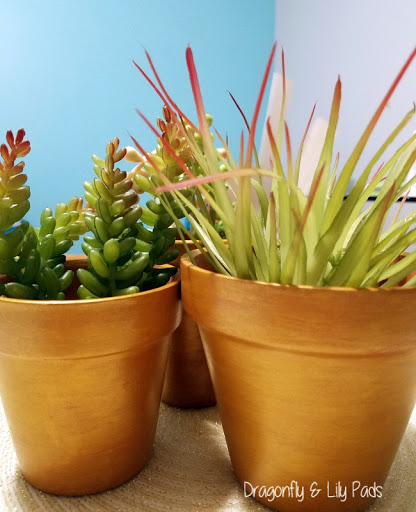 Finally, our co-hostess for this round is Morena's Corner and she is sharing this fabulous clay pot in an old chair today!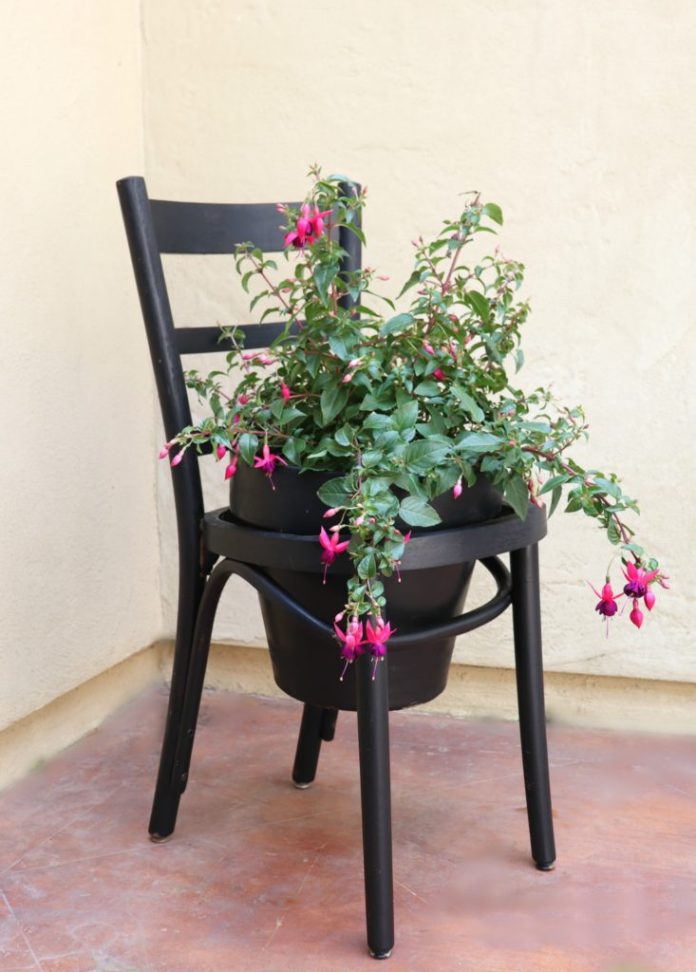 Stay tuned as we have so many more clay pot crafts all week this week!
Struggling with resin and need help?
I know that a ton of you are intimidated by resin. Don't be! You just need to know the basics and gain some experience with the medium. I have a course that will help you to master epoxy resin and give you the confidence you need to tackle this project and so much more.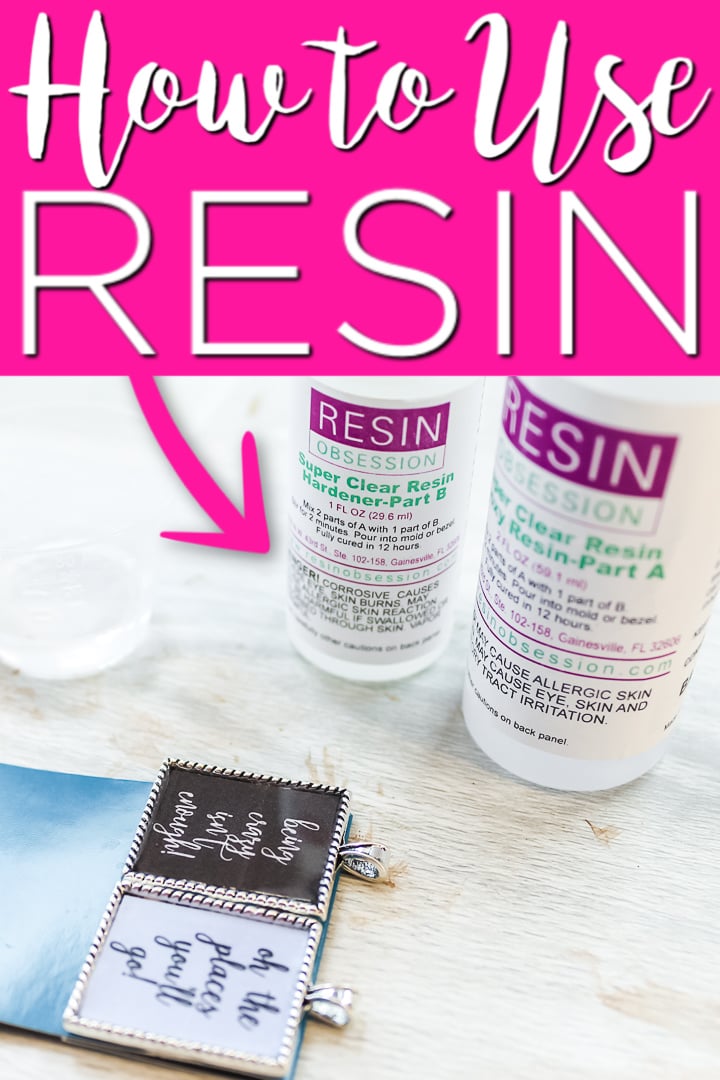 With unique insights drawn from more than a decade of creating and selling resin jewelry worldwide, this course is from an Amazon best-selling author on the topic. This class goes beyond making a few projects. You get thirty video lessons to give you clear directions on how to make resin jewelry you can confidently share and sell. Want to see more?