Today I am going to share some cute thumbprint art for your Christmas tree. Get kids of all ages involved in making a thumbprint tree then you get the pleasure of the memory year after year as you pull your ornaments from storage. I love ornaments with meaning and memories! This post is a part of Craft Lightning where we are sharing crafts that take 15 minutes or less all week. You can catch up with the fun with day 1 and day 2 of our series. You will also want to scroll to the bottom of this post to see our ideas from today. This post is sponsored by Testors however all projects and opinions are my own.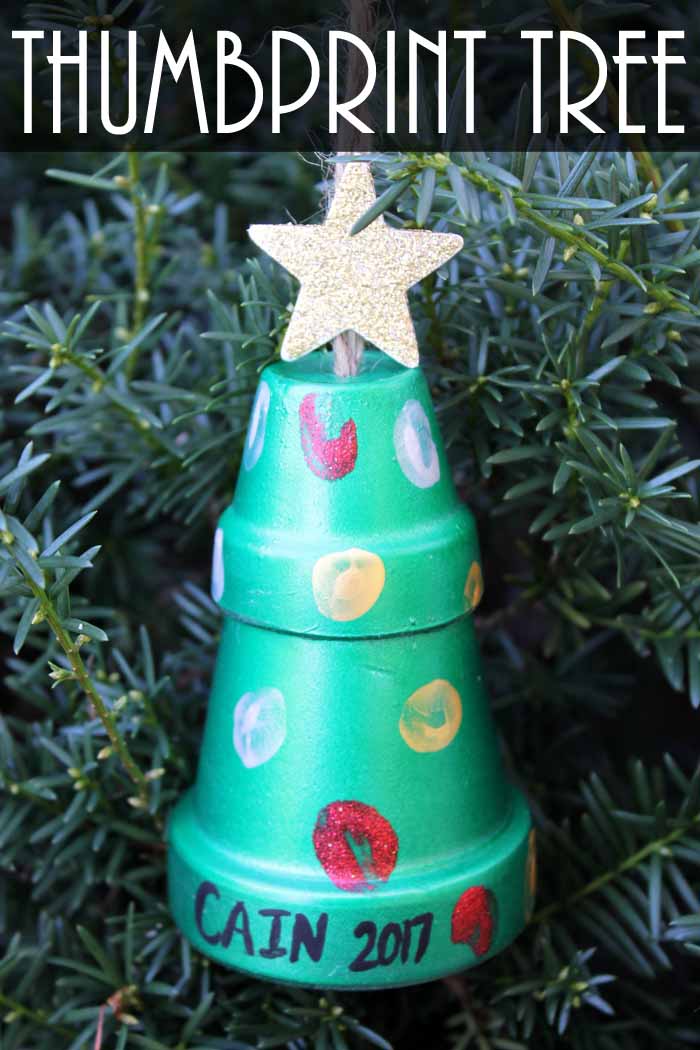 Supplies needed to make your own thumbprint art: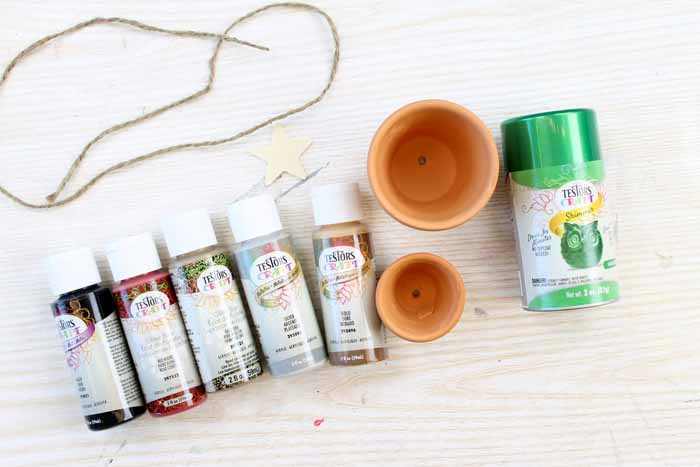 I thought it would be fun to do a quick video on how this one is made. You can watch it below.

Can't watch the video or missed some of the steps? Follow along with our instructions below!
Instructions:
Use the green shimmer aerosol to paint both of the clay pots. Paint them completely and allow to dry before continuing. In the meantime, paint your wood star with the gold glitter burst paint. I actually used two coats of this paint to get a really glittery star.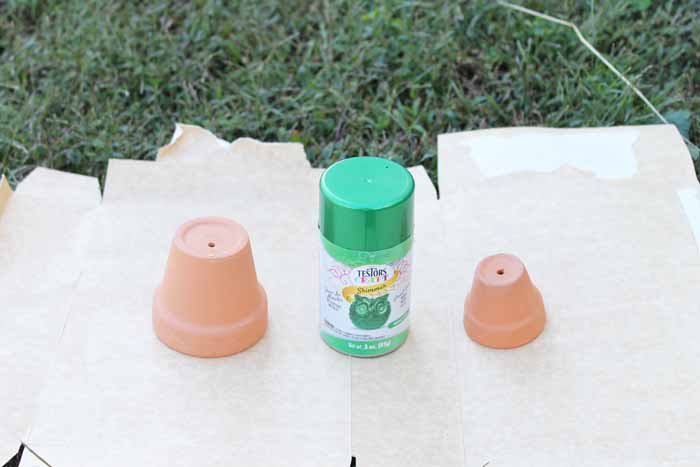 Once dry, you can now start adding your thumbprints to your tree.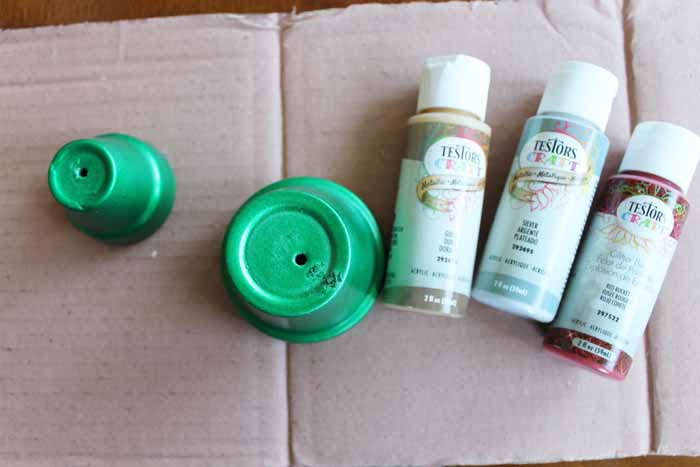 Make the thumbprint art by dipping your little ones thumb in various colors of paint and adding the prints as "ornaments" to your tree. We used silver metallic, gold metallic, and red glitter burst. Allow your thumbprints to dry completely before continuing.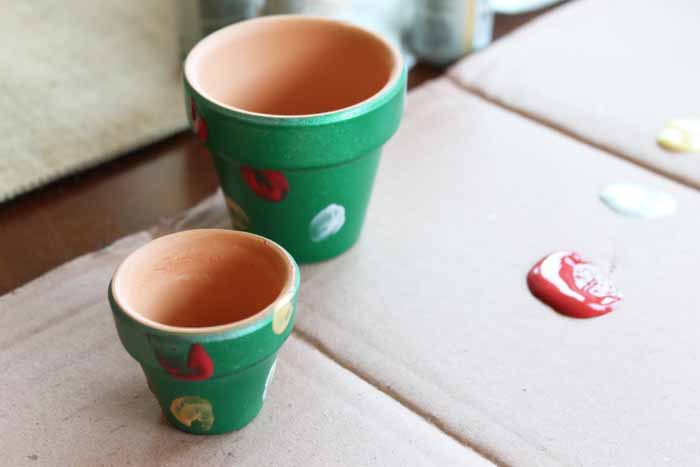 Once everything is dry, you will want to string your pots together with twine. Knot the twine under each pot to help them stay in place. Use hot glue to add your star to the very top. NOTE: Clay pots vary in quality and you may have a hard time fitting them together. If needed, use super glue between the two pots so they hang correctly.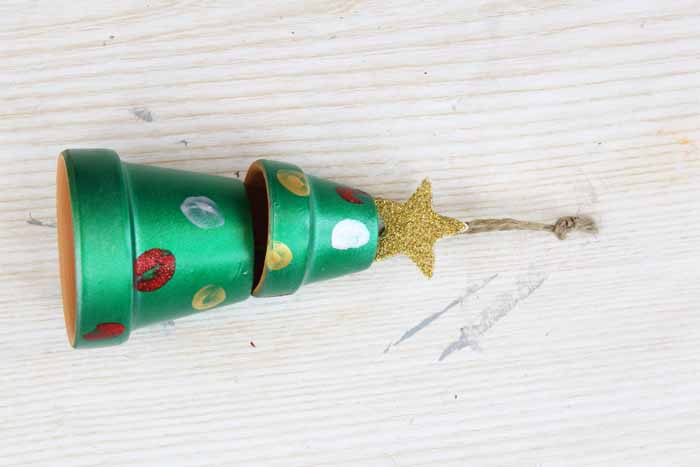 Finally, use the black paint and a fine brush to add the name and year to the bottom of your tree.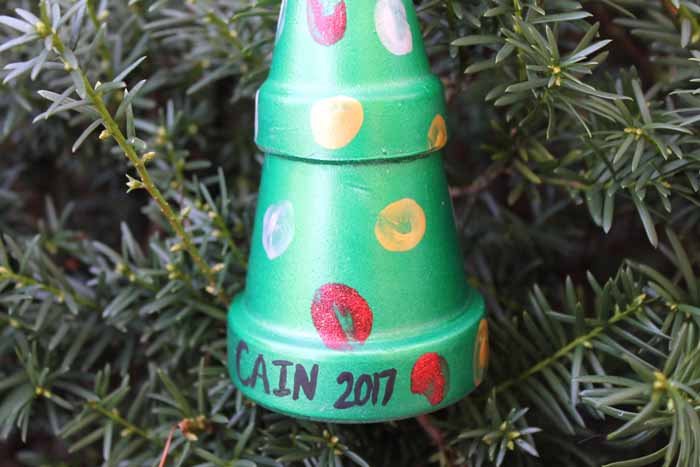 This thumbprint art is complete and ready to hang on your tree! The combination of the green shimmer paint on the tree with the metallic and glitter paints really makes this one stand out.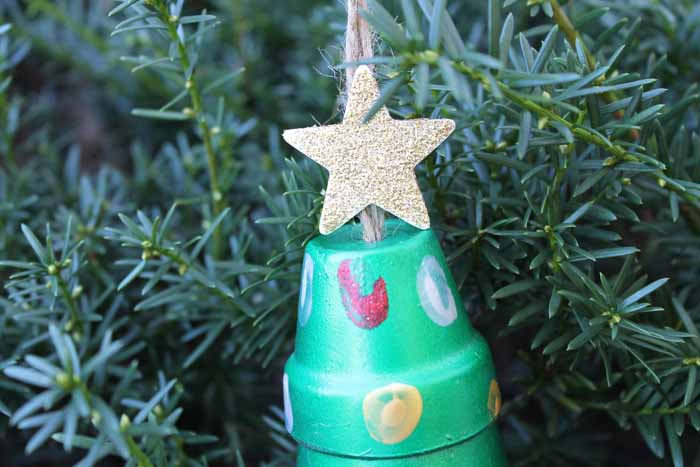 Kids of all ages will love adding their thumbprints to the clay pots to make a one of a kind ornament that is all their own.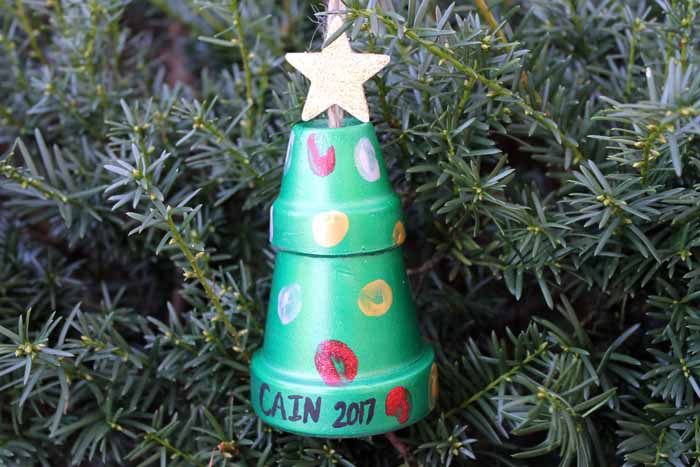 Y'all be sure to pick up the supplies to make your own thumbprint art for your tree or to give as a gift. Grandparents and family members love these types of sentimental gifts!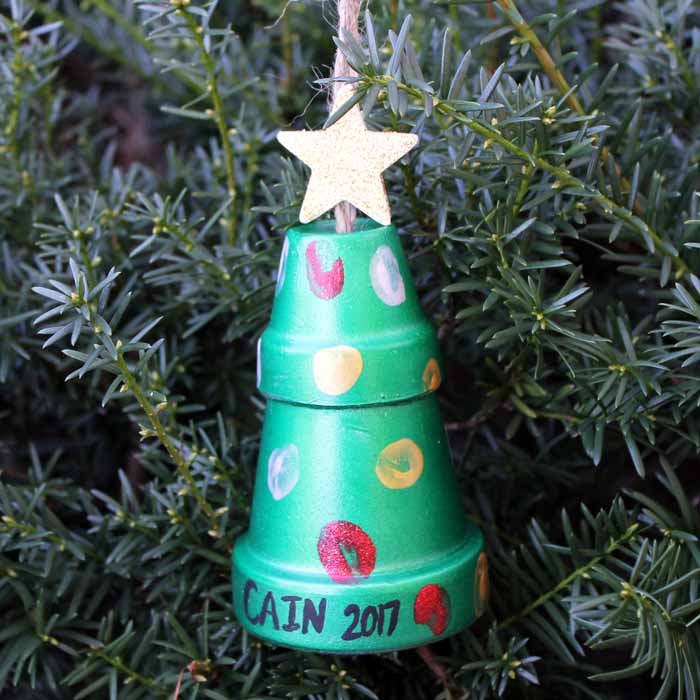 Love this thumbprint art and need more quick holiday craft ideas? Try the links below!
Start by adding some heat transfer vinyl to a gift tag like this one from Pineapple Paper Company.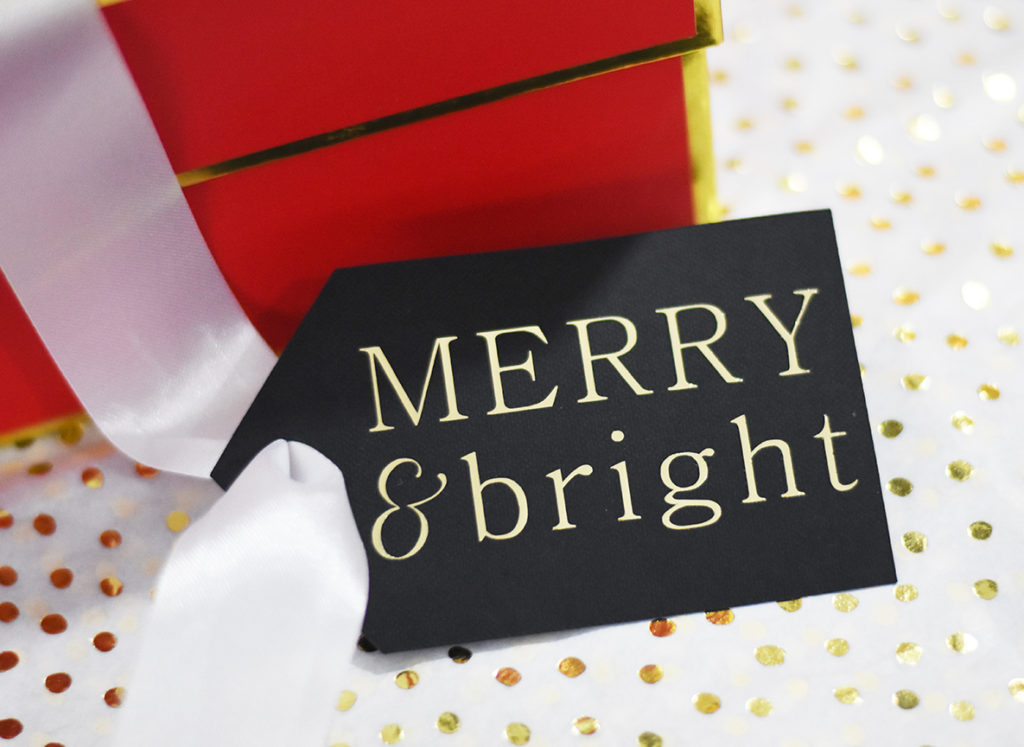 Gilded pears like these from Cupcakes and Crinoline make a gorgeous display for the holidays.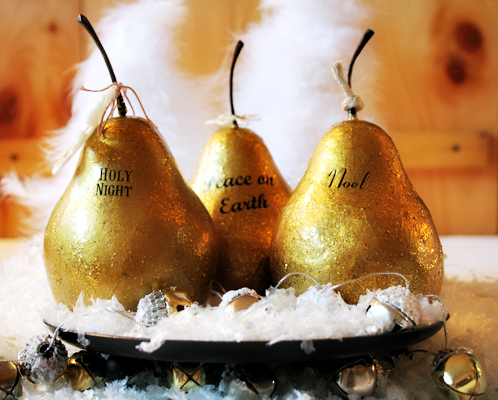 I love buttons! If you do as well, you might try this button garland from Carla Schauer.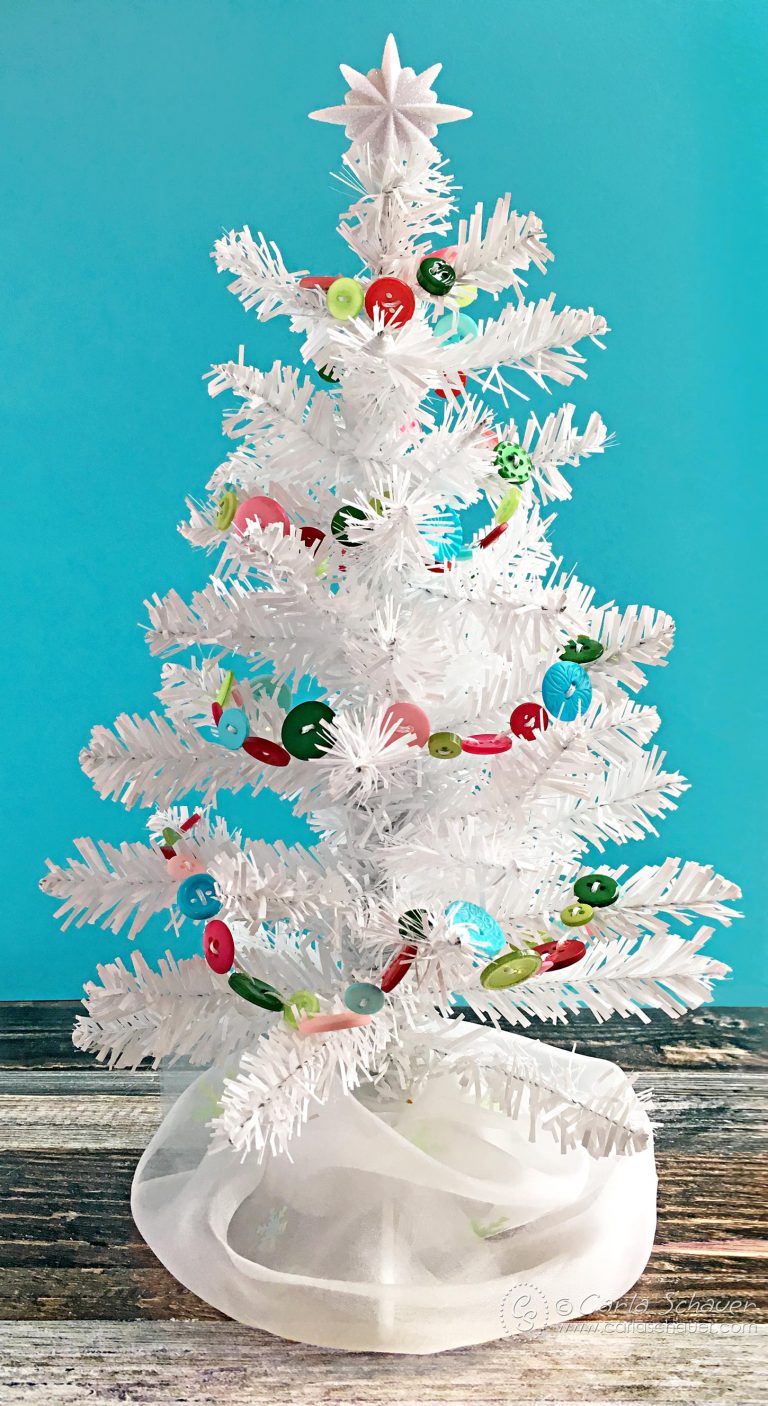 Make a North pole decoration for your holiday with these instructions from Albion Gould.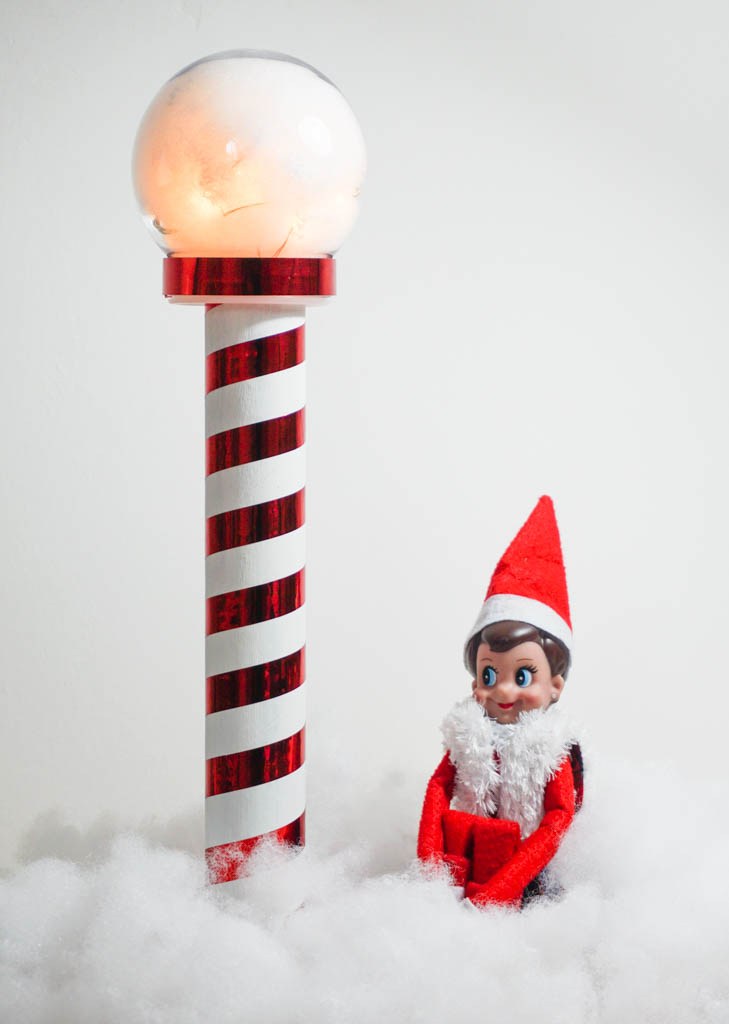 Need more ornament ideas? Try this adorable gumball machine from PS I Love You Crafts.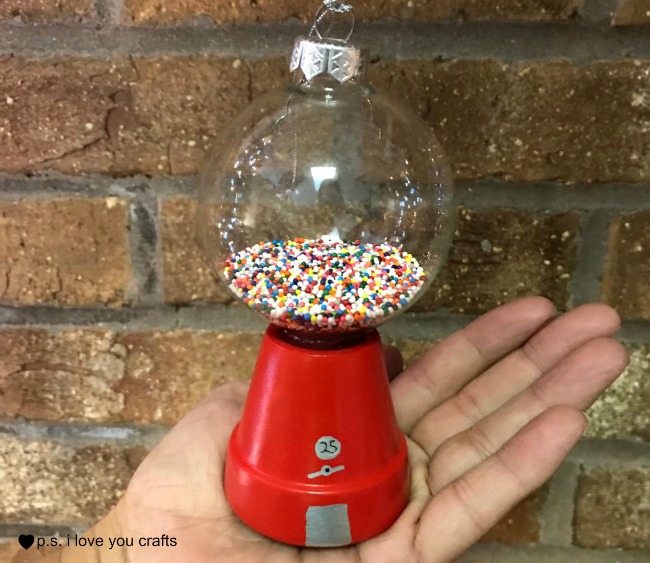 Did you know that you can add heat transfer vinyl to wood? Oh yes you can! See how with this rustic sign tutorial from Everyday Party Magazine.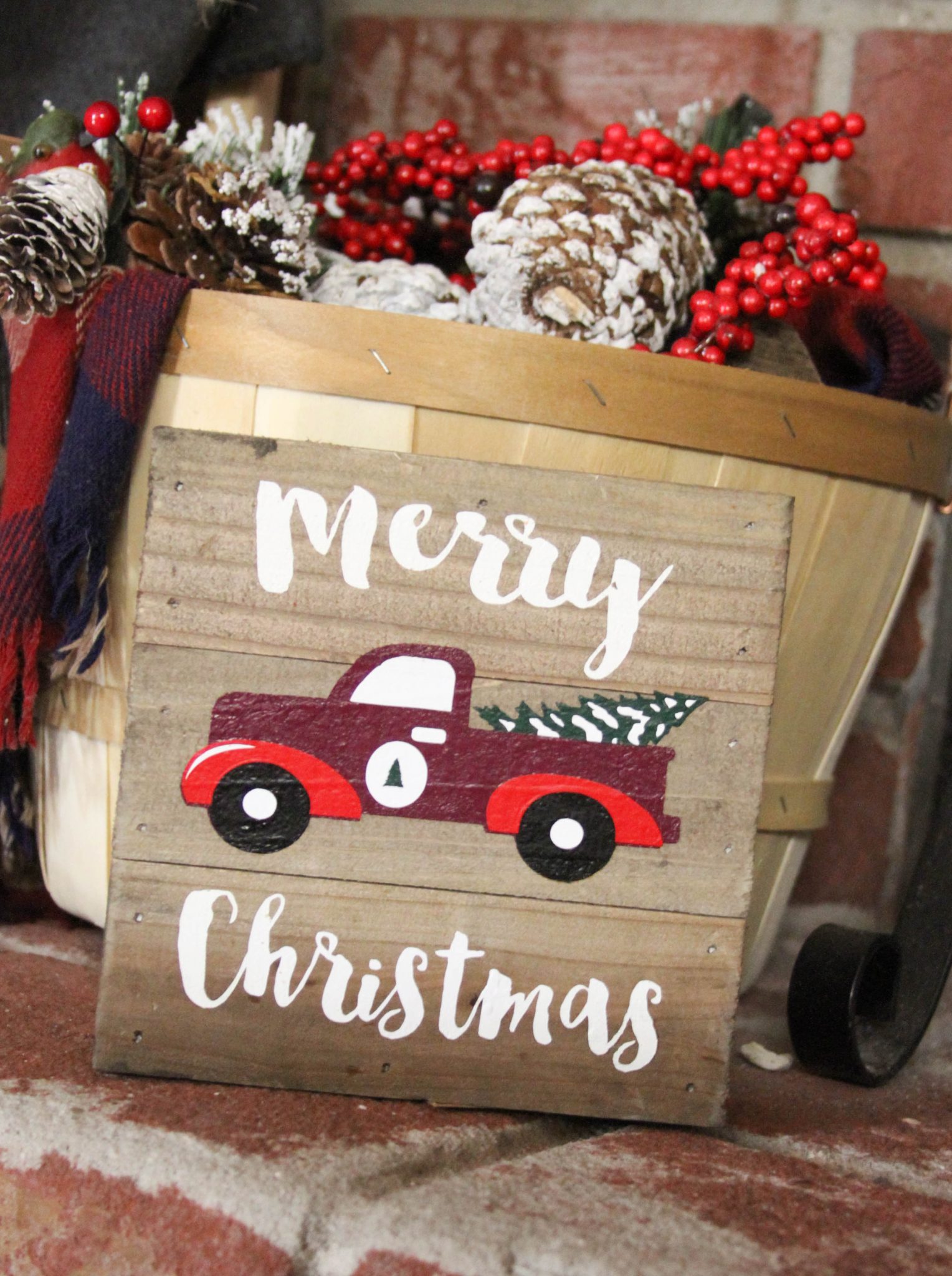 Turn scrap wood into a cute Christmas sign with this tutorial from Our Crafty Mom.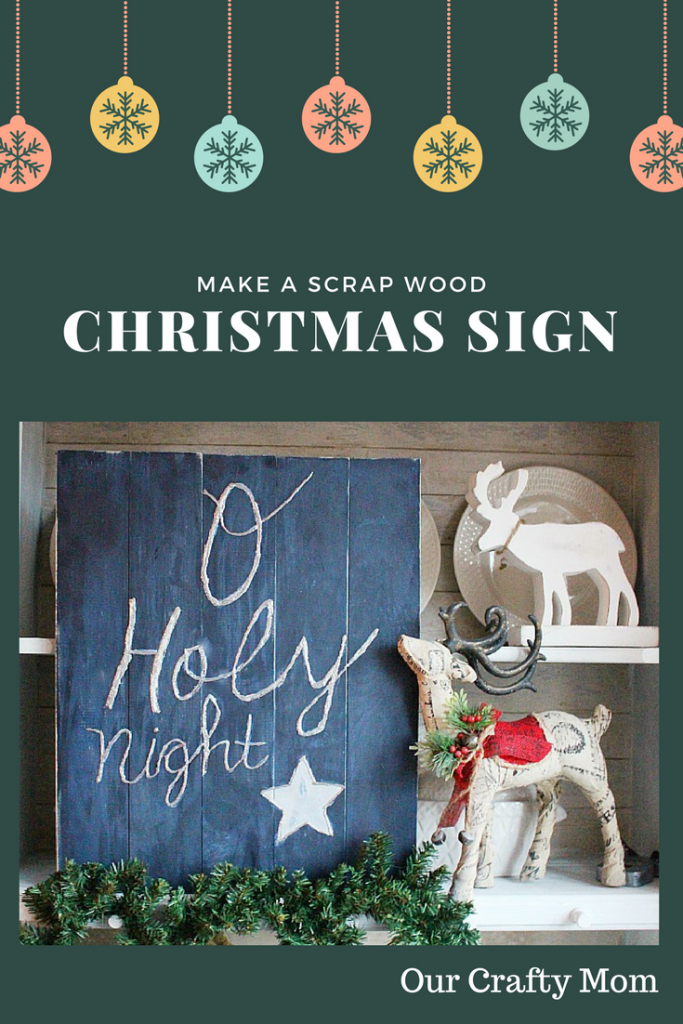 Our guest co-hostess is Mad in Crafts and she is sharing some great wire squiggle ornaments that will look great on your tree.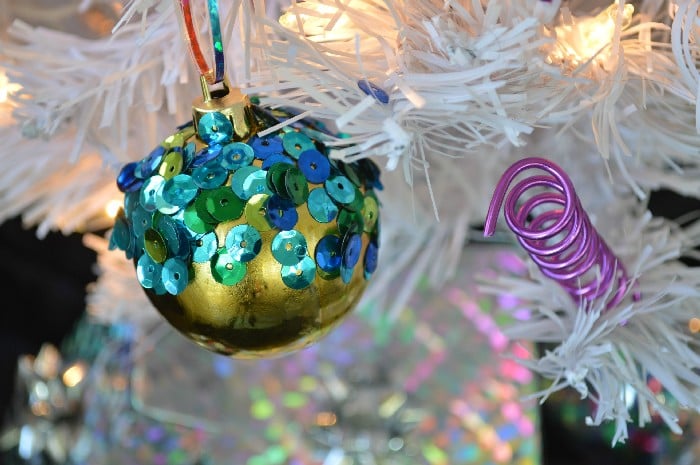 My long time co-host is 30 Minute Crafts and she is sharing how to make these DIY caroling lights. You won't believe how easy it is to make these!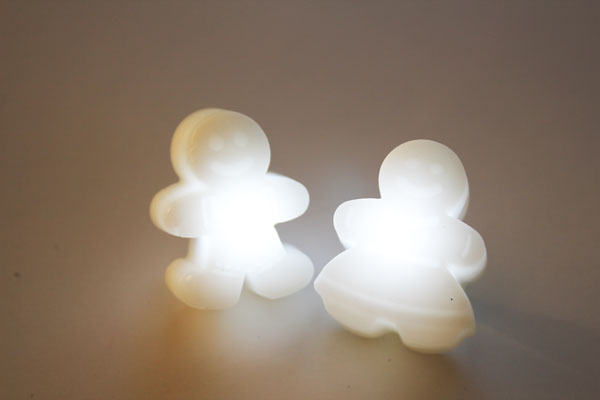 Make this thumbprint art for your tree or try any one of the other quick and easy holiday crafts from today. Stay tuned as there is more to come this week!
NEED MORE IDEAS NOW? Try our 15 minute holiday crafts from last year by clicking here.