Did you know that adding heat transfer vinyl on wood is easy? It almost feels like paint once it is on the surface. All of this in a fraction of the time of actually painting a design on wood. Plus you can get professional results easily! Sounds great right? Read on to see just how to add HTV to wood. Then you can make projects like this farmhouse wreath with a wood sign.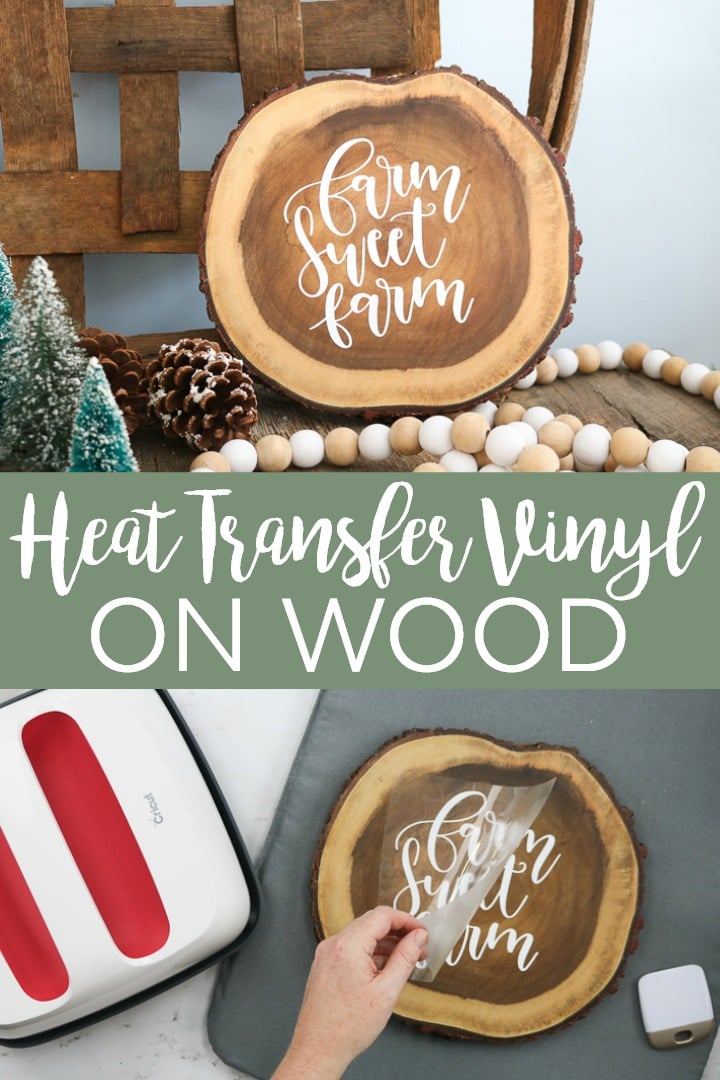 Types of heat transfer vinyl for wood:
I am using the Cricut brand of iron-on. Any heat transfer vinyl should work for decorating wood really. You might have a more difficult time getting something like glitter HTV to stick.
Types of wood you can use:
I am using a wood slice in this example but you can even use painted wood with this tutorial. You can see a project I made with HTV and painted wood here. It is easier if you use a wood surface that is smooth. Otherwise, you can pick your favorite blank wood surface.
Other supplies needed: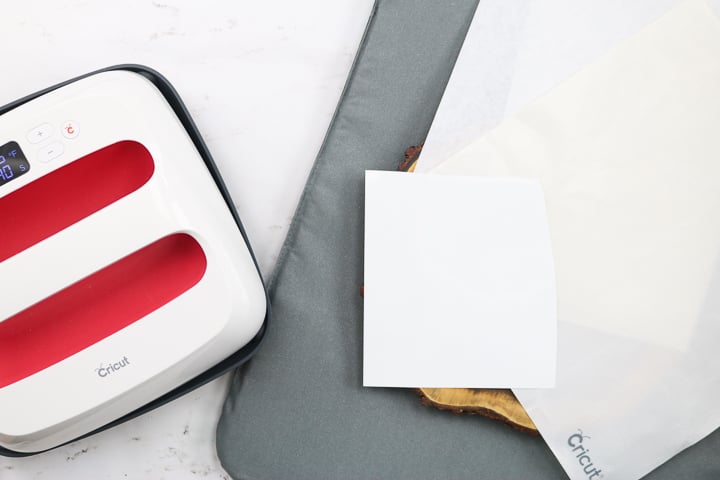 How to add heat transfer vinyl on wood:
Video Tutorial
Want to watch a video on adding heat transfer vinyl on wood? You can watch that below
Can't watch the video or missed some of the information? You can also keep reading below.
Preparing your iron-on:
Pick a design and cut out of heat transfer vinyl using your Cricut machine. You can find this farm sweet farm design here.
Place your heat transfer vinyl face down on the mat. Mirror your design in Design Space and then cut using your Cricut.
Then weed away all excess HTV. This includes the outside as well as the centers of any letters. You only want to be left with the design you want to be transferred to the wood. Have questions about using heat transfer vinyl in general? Try our post here.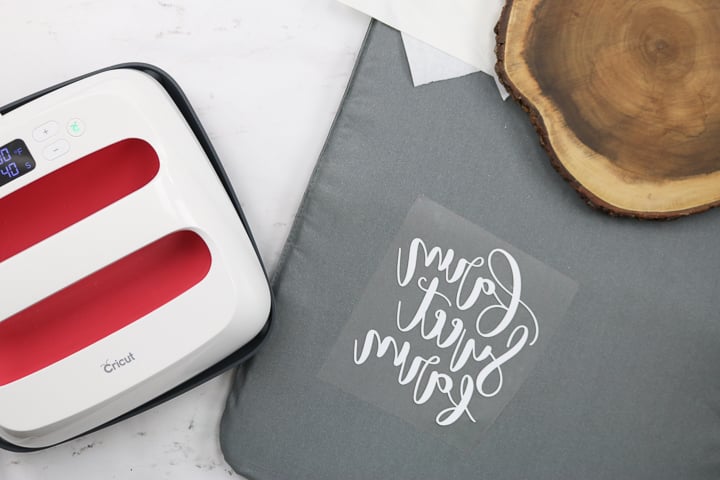 Applying the HTV to wood:
To get the time and temperature needed, look at the packaging or the website for the brand you purchased. If using the Cricut brand, you can use their heat guide here. Just be sure to pick wood as the surface to which you are applying the product.
Set the time and temperature on your EasyPress. Place either a Teflon sheet or parchment paper over the wood. Warm up your wood with the EasyPress for a few seconds. This is just to remove any moisture. Be sure to use the Teflon or parchment as it will protect your EasyPress. Some wood will have some sap come out when heated.
Remove the EasyPress and parchment then put your design in place on the wood. Add the protective sheet back over the top. Press for the recommended time at the right temperature using your EasyPress.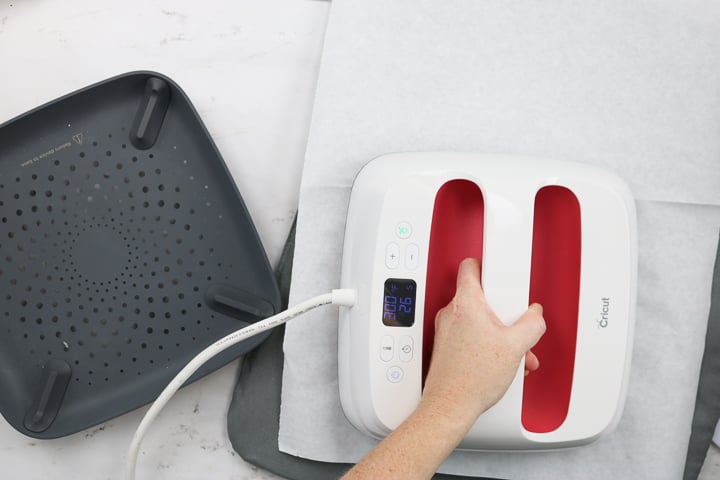 Remove the EasyPress and protective sheet. Then run over the top of the iron-on with an old credit card or scraper. I find that this helps the material adhere to the uneven surface of the wood. I usually rub until it is almost cool then try to pull the carrier sheet back.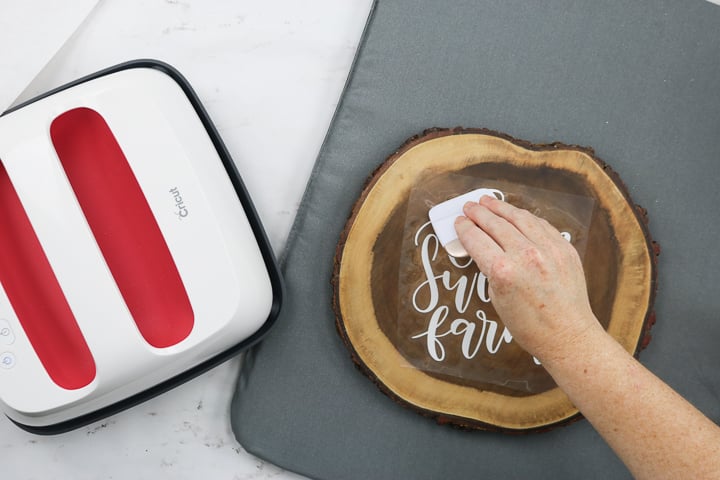 If the HTV tries to lift when you pull back, just repeat the entire heating process. Continue until you can pull the carrier sheet off the heat transfer vinyl.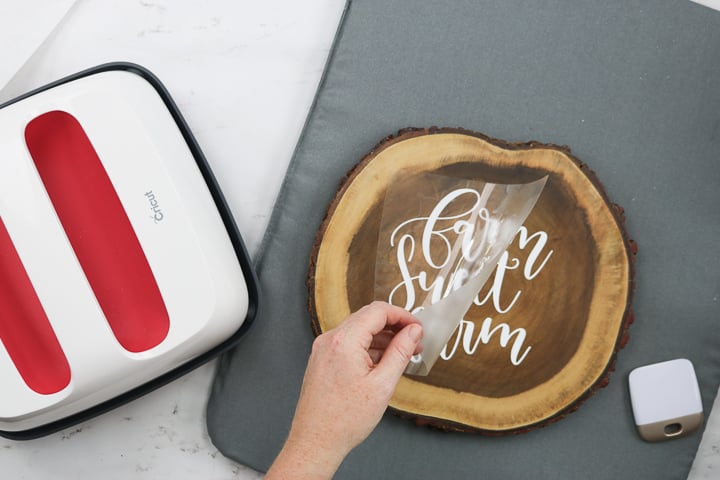 Then add the Teflon or parchment back over your design and press one last time with the EasyPress at the same temperature and about half the time. This will ensure everything gets stuck down well. Once you have completed this final press, your project is complete and ready for display. Just be sure to allow it to cool completely before handling. The wood can hold heat for a while.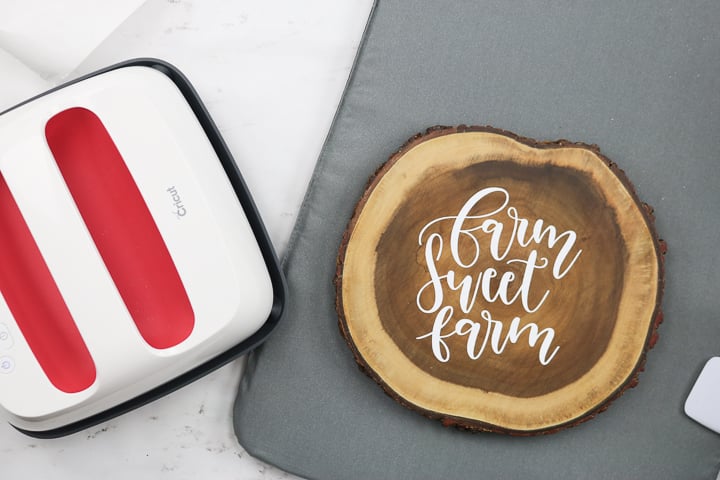 Now that you know how to add HTV to wood, you can use this process for all sorts of craft ideas!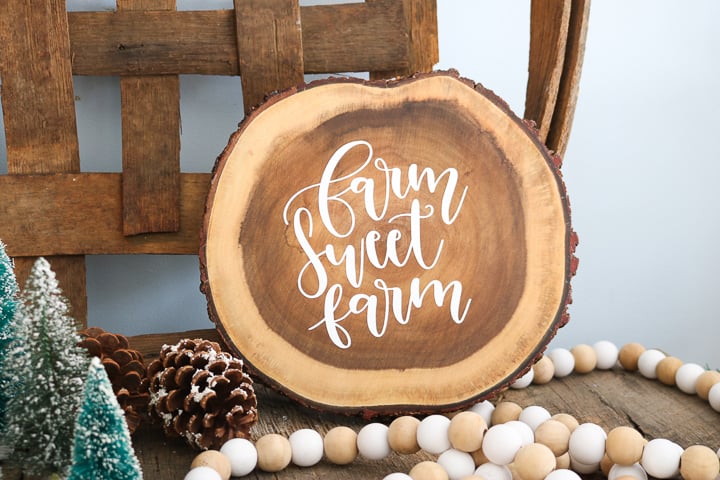 Projects using Heat Transfer Vinyl and Wood
Want to try out this method on a project yourself? Use heat transfer vinyl on wood to make these craft ideas.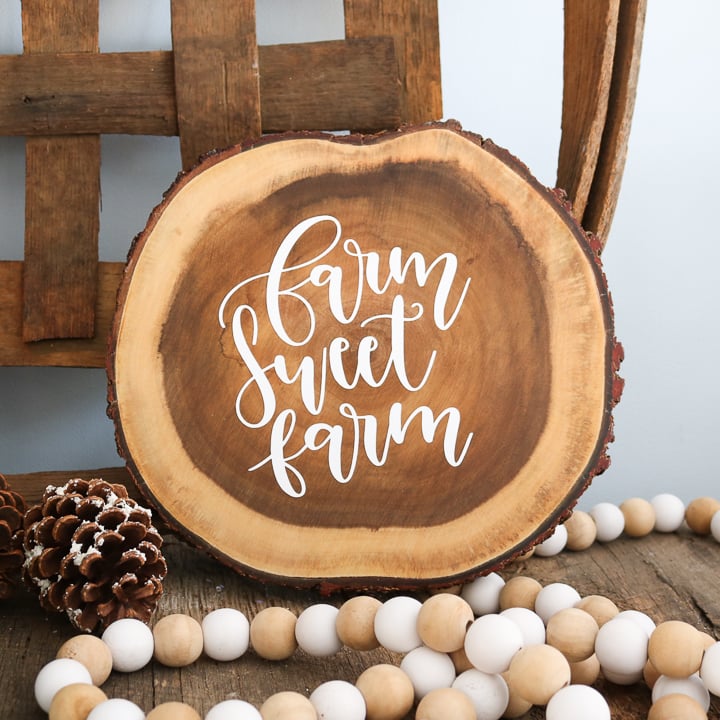 So, will you be trying these techniques with your Cricut machine? Adding heat transfer vinyl on wood is one of my favorite Cricut craft techniques.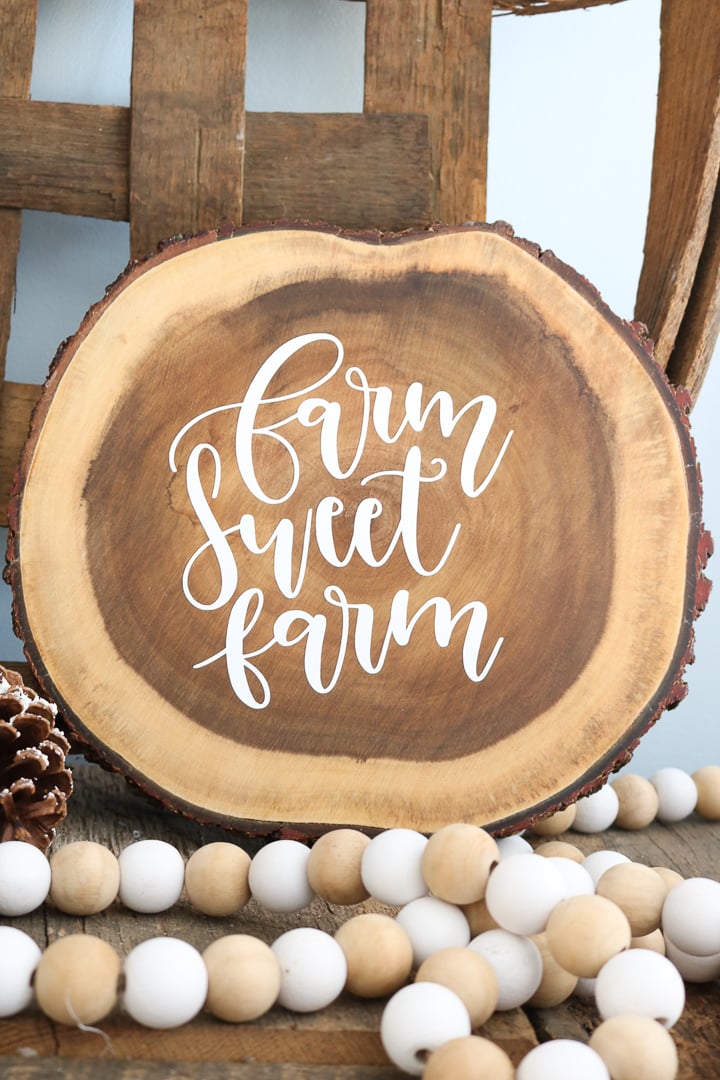 New to Cricut?
Sign up for our email list here to download the Beginner's Guide to Cricut Design Space for FREE today!
Sign up to get the guide emailed to you!