Ever have an old rug that just doesn't fit in with your home decor anymore? Dye it!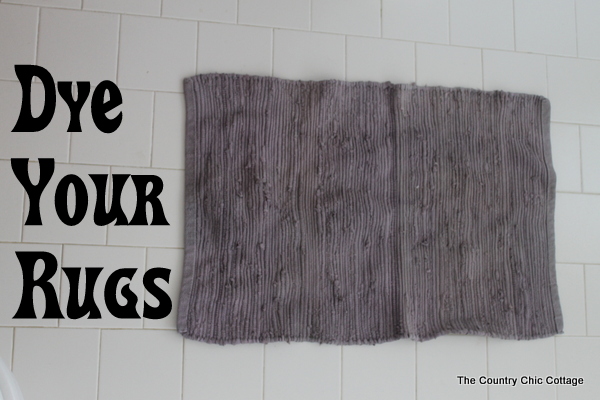 These were what were in my bathroom before I
redecorated it
. Yes it has been a while. This has been on my experiment list for a while. This entire dye process took me 20 minutes…why did I put it off so long? Anyway these just did not match my new color scheme. Instead of spending more money on more rugs I decided to work with what I had.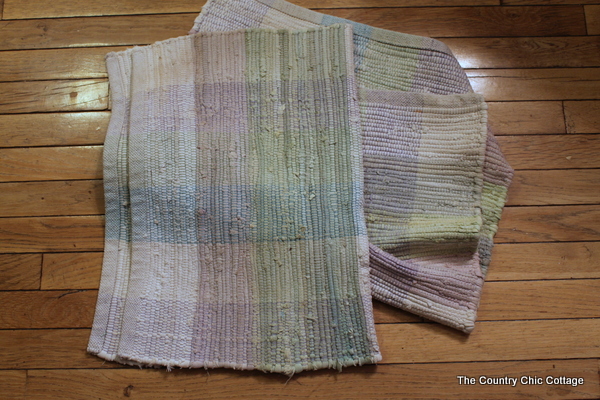 I picked up some black dye from Walmart. Instead of following the instructions on the package I just cut the amount of dye and time. I literally left these in the dye bath for 10 minutes. They already looked black. By the time I rinsed them and washed them according to the package directions, they were the perfect shade of gray!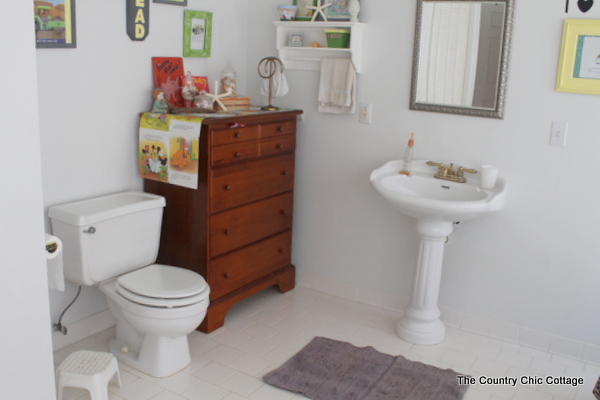 Now after a few months, the kids finally have rugs in their bathroom again. I am actually so intimidated by fabric dye. Are you? Seriously I learned my lesson…it is nothing to be afraid of…grab some at the store and get to work!
One more shot so you can see my typical tshirt and mom bun outfit….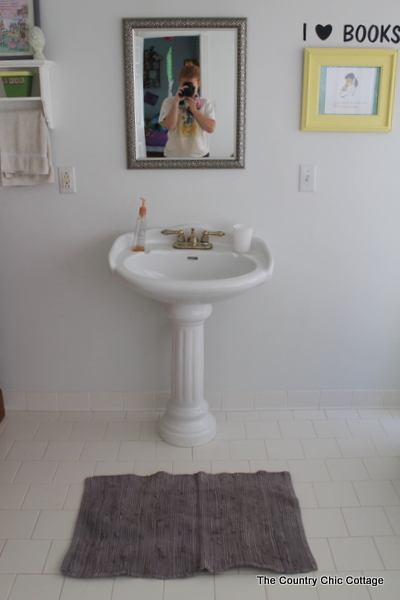 Are you intimidated by fabric dye? Will you maybe try it now? What have you got to lose really??
~Thanks for stopping by!~
~Angie~