I am on a spray painting kick this week. Something about the nicer weather makes me break out the cans. Today I am spray painting a rug. A rug?? Yep an indoor rug! Ready for the how to? Start with a REALLY ugly rug that you don't care to ruin. Yep there is mine on the left….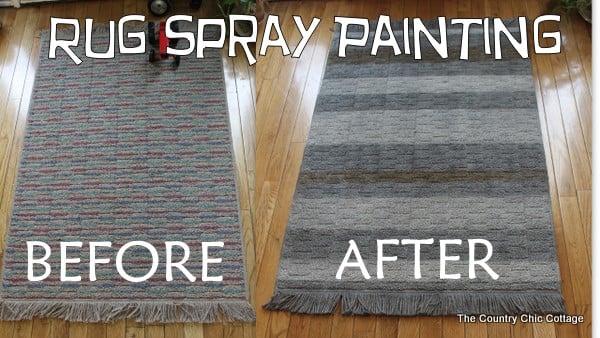 I figured I couldn't make it WORSE. So I went for it. I spray painted the entire thing gray. Just regular old Krylon I had on hand….nothing special about it. Then I wanted stripes. My extra fancy method for making stripes?? Oh yes…cardboard…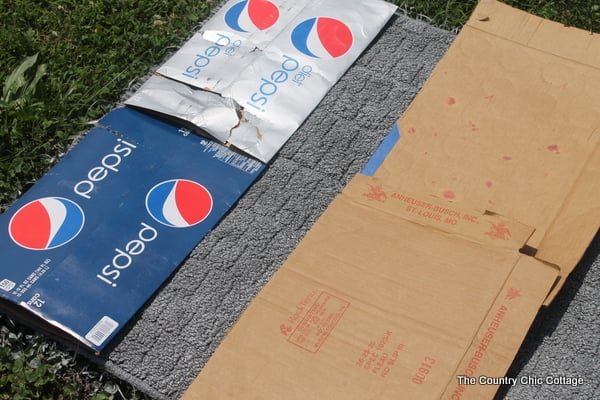 I just made various widths in white and an antique brass metallic. All colors I had on hand. No rhyme or reason to the width of my stripes at all. I was loving it after the first few stripes so I kept going.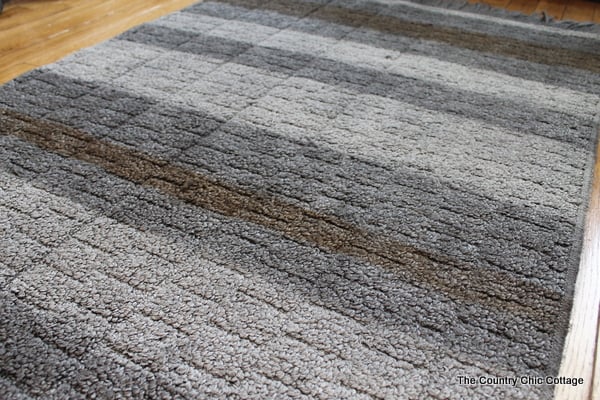 Now, if you walk on this barefoot it IS a bit "crunchier" than it was before. But the difference in appearance makes me forgive the crunchy steps. I mean it is gorgeous! And I did it all with stuff I had on hand…freebie!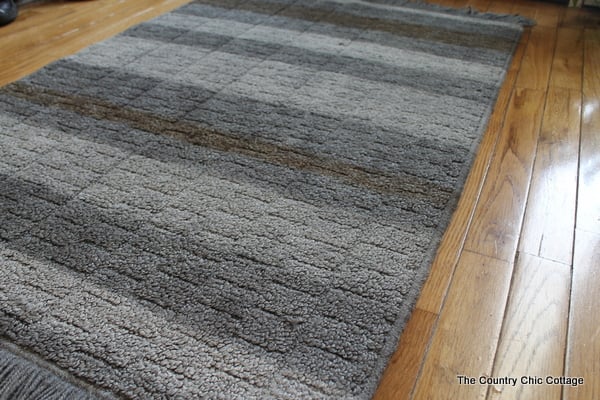 So have you ever done something crazy like spray paint a rug? Is yours a little crunchy? Anyway to get rid of the crunch?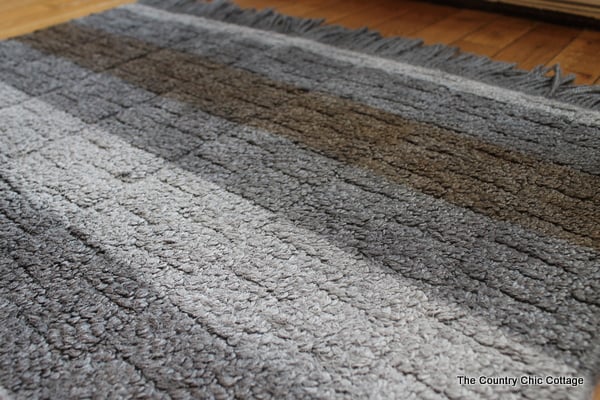 ~Thanks for stopping by!~
~Angie~