When our Family Fun magazine came a few weeks ago (okay so it has been a while!!), my daughter was dying to try the hula hoop rug! We went through our old t-shirts and found some to use. Of course, you can get t-shirts from your local thrift store — any will do the trick….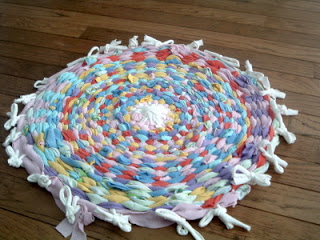 Follow the great tutorial here on familyfun.com…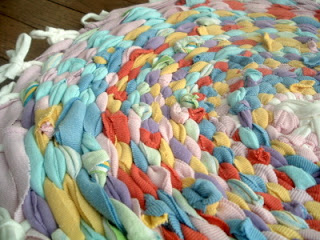 We used a mix of pastel colors for our rug…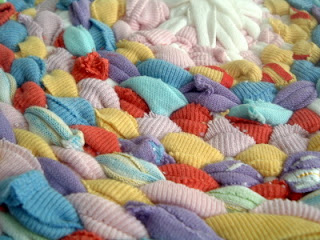 Use any color combo that you like! It turned out great!! And was super easy!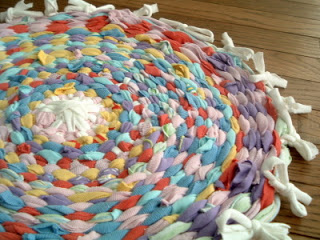 It is time consuming…so put in a movie before you start! But what a great project to make out of a pile of old t-shirts!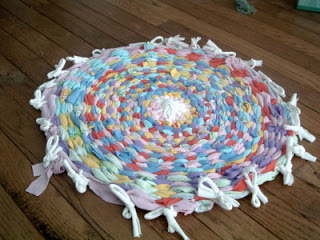 Stay tuned….later this week I will use these same techniques to make something for me!!

~Thanks for stopping by!~
~Angie~
Get Our Weekly Newsletter