If you have ever wanted to learn how to sew a bolster pillow, this post is for you! Plus I have a super simple way to add words to a pillow. Nope that is not embroidery. I will spoil the surprise for y'all. My secret is glue! Amazing right? This post is actually sponsored by Elmer's Products as I joined onto their craft crew for 2015. The project is entirely mine as are any opinions.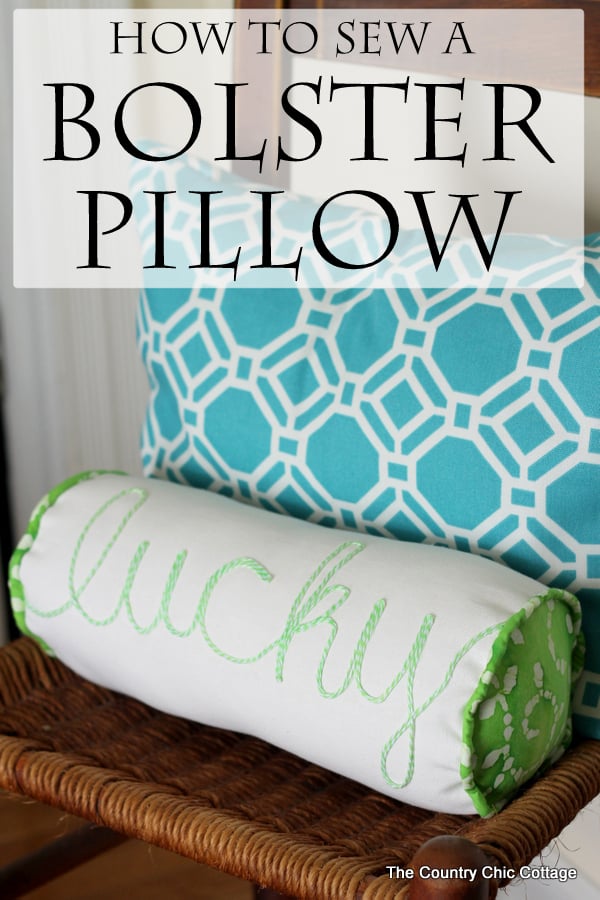 I will start with the instructions for how to add those great words to the fabric. I chose the word LUCKY because Saint Patrick's Day will be here before you know it. You can choose any words and colors you love on this project however. Start with CraftBond Fabric & Paper Glue from Elmer's. You will also need some fabric to make the main body of your pillow and some baker's twine.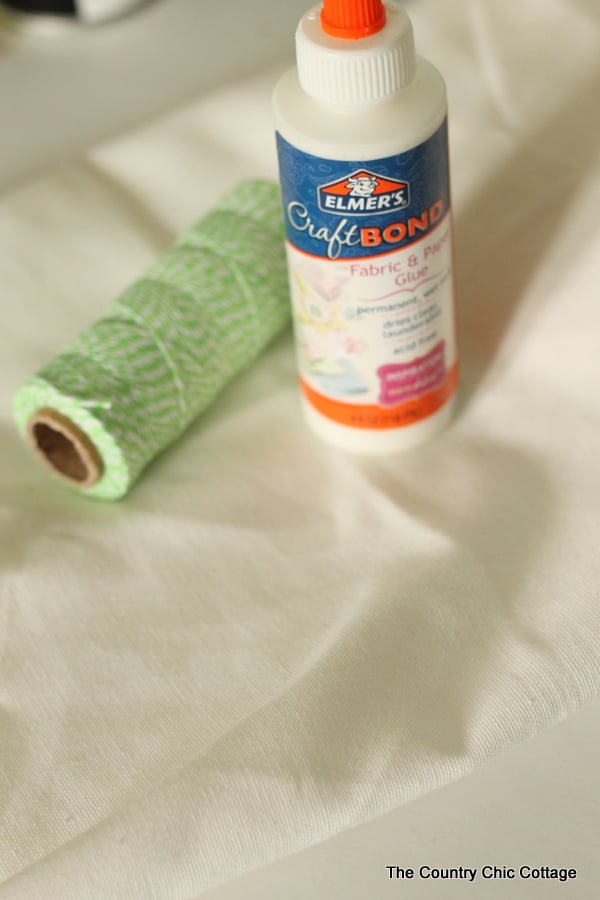 I started with a white cotton canvas for the base of my pillow. Use the CraftBond Fabric & Paper Glue to write the word of your choice in cursive. Be sure to go from one side all the way over to the other side. If you are uncomfortable writing this free hand feel free to use a disappearing fabric marker to write the word or trace from a print out.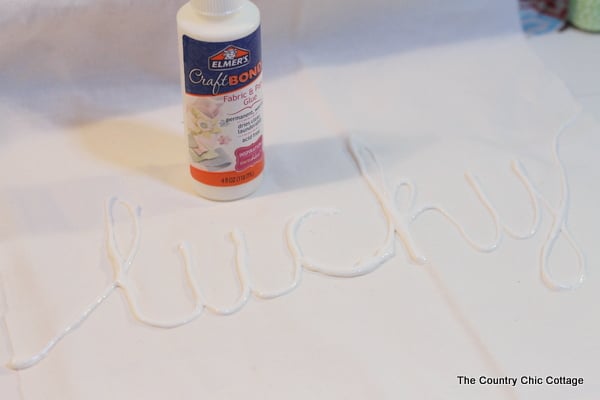 Then just start laying in the baker's twine following the same path you would take if you were writing the word with a pencil.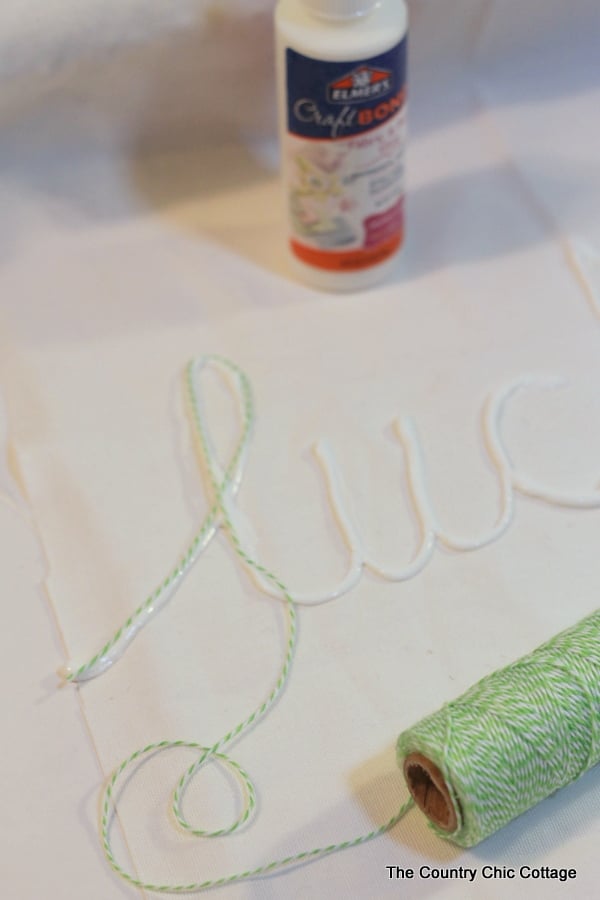 Go over the entire word once with baker's twine and then cut the string from the roll of twine.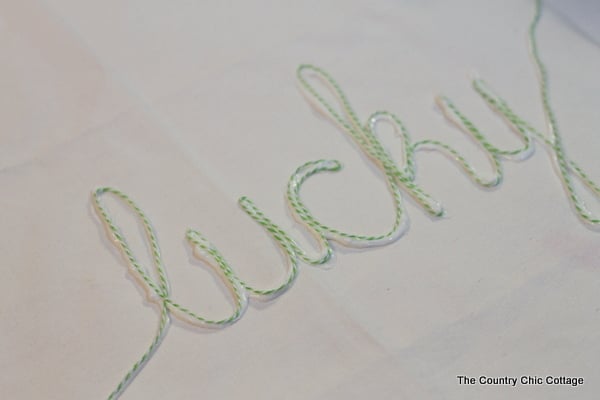 I found that the pillow actually looks better if I go over the word twice. So using the same method, go over the word a second time with your baker's twine. This time after you are finished be sure to press the twine into the glue completely all over the word and clean up any excess glue. I used a toothpick or other small pointy object to clear off the excess in hard to reach areas.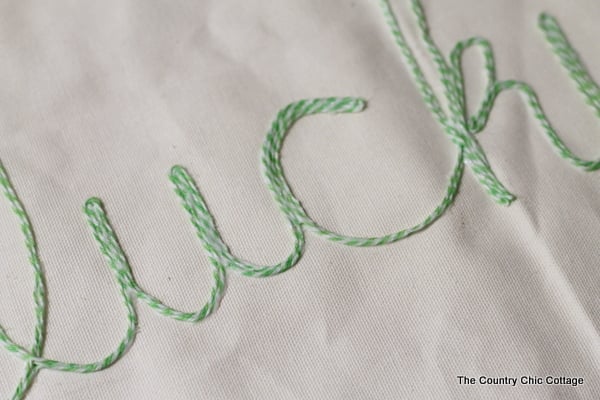 Set the entire piece of fabric aside to dry completely (I allowed over night). If you would like to see a short (29 second) video of the lettering process, just watch below!
Now it is time to learn how to sew a bolster pillow! Grab some contrasting fabric for the ends along with a few yards of piping. Yes we are going to use piping on this pillow. Don't be scared! You can do this! It is actually a really simple process.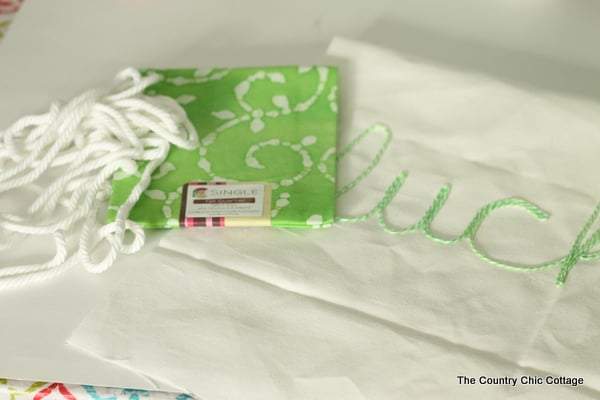 First turn your pillow with right sides together and sew just where the ends meet but leave about 5 inches so we can turn this pillow right side out in a few minutes. The ends are completely open — don't sew those closed!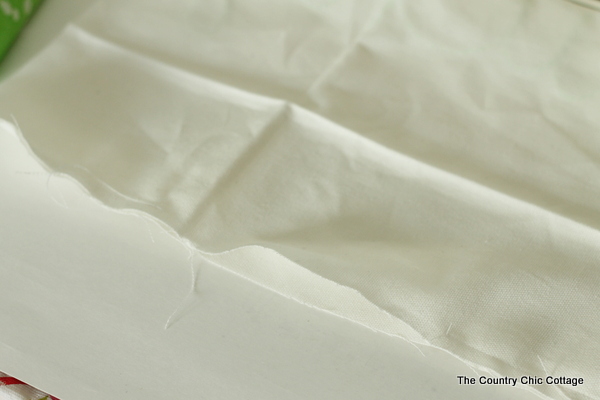 Now for that piping. Cut some fabric into 2 inch strips. Then sew that cord INSIDE that strip as shown below. It is okay to use your regular foot and sew loosely for now. How much cording will you need however? When your pillow is flat like the above image, measure the end you are going to be adding the cording to and double it. Then add a few inches. This is how much cording you will need for ONE end of your pillow. If your strips are long enough to not splice the fabric then make two separate cording pieces. Otherwise you can sew those fabric strips together into one long continuous strip before beginning to sew the cording inside.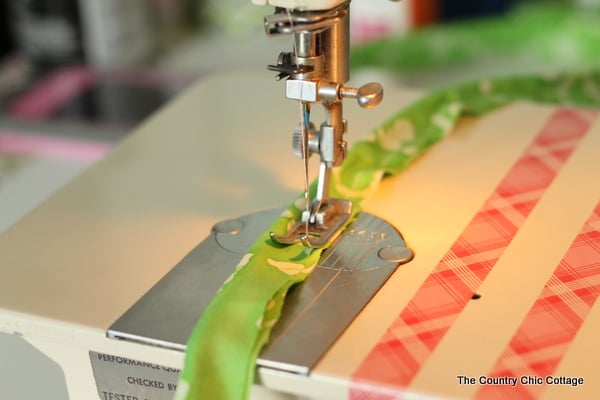 Now we are going to need two fabric circles for the inside of the ends of our bolster pillow. Again measure the end of your pillow and double but this time do not add anything. Divide that number by 3.14. That will give you the approximate diameter of the circle you need to cut for the ends of your pillow. I used a circle template to cut the circles from the fabric. Use your regular foot to sew the piping to the circles only as shown below. Again it does not have to be tight in this step.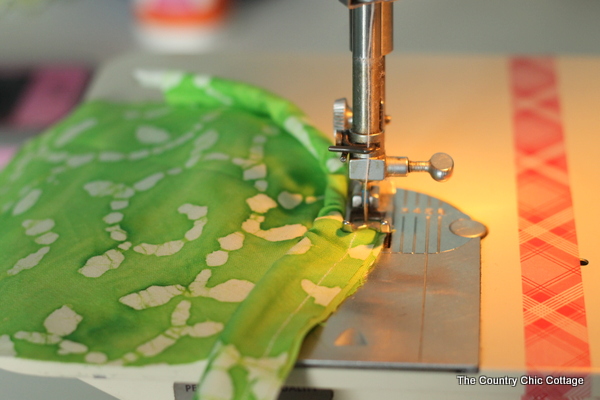 When you get to the end of the circle, stop sewing. Remove some of the stitches with your seam ripper. Cut the cording to where it meets exactly.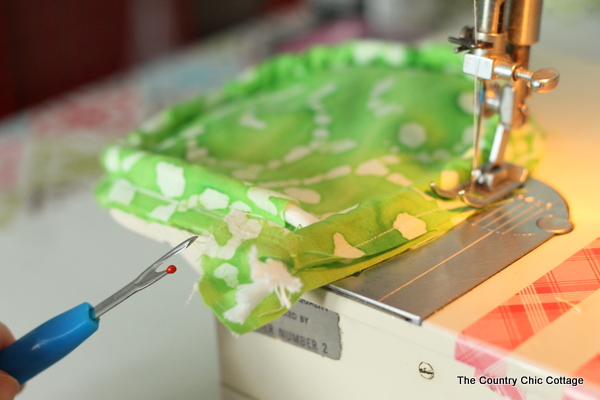 Fold over your fabric where you have a nice clean seam as shown below. Sew completely around.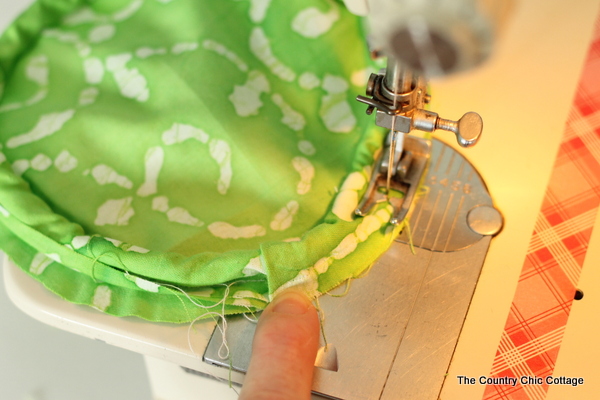 Pin this circle to the inside of your pillow (that is STILL inside out) with the PIPING facing INSIDE. Line up the seam of your pillow with the seam of the piping on your circle. Put on your zipper foot this time and sew. Get as close to that piping as you can in this step. Repeat on both sides of the bolster pillow.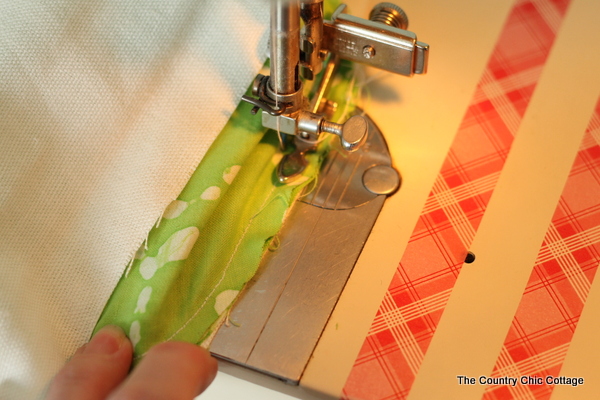 Turn the pillow right side out through the hole you left in the very beginning. Stuff with stuffing until you love it. Then sew closed the opening on your machine or by hand.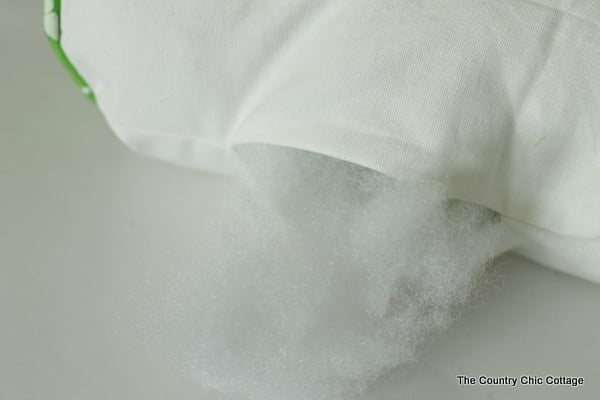 Set out your pillow for the world to see! You made that cute bolster pillow WITH piping I might add!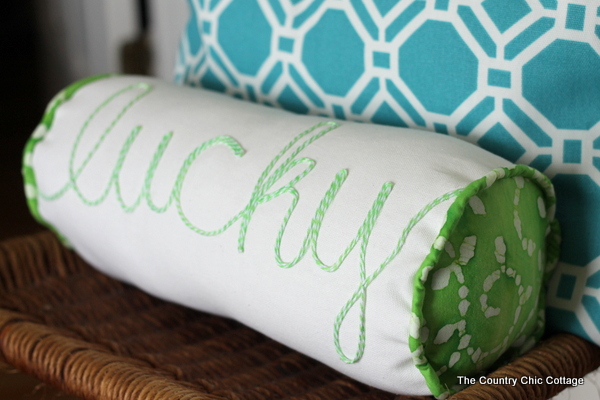 The technique for adding the word with baker's twine can be used on any pillow (hint you could even add to a pillow that is already made from the store!). Go crazy and put words on all of your pillows y'all. Maybe a bolster pillow for every holiday?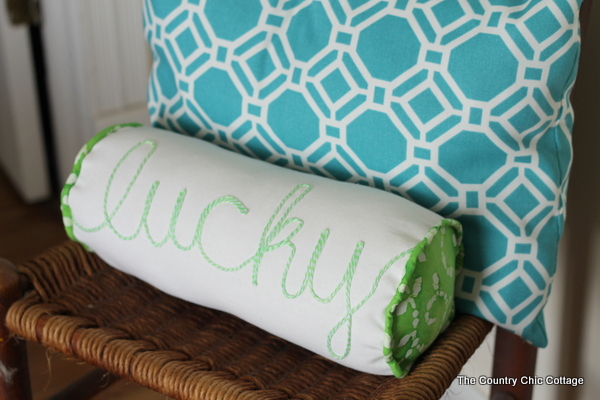 You too can learn how to make a bolster pillow for your home. If you are still scared of those piping steps, just eliminate all of that and sew the circles in the ends of your bolster. I promise it will still look amazing.