Are you ready to learn how to spray paint light fixtures? My kitchen light fixture needed to get out of the 80s y'all. So I broke out some spray paint and updated it over a long weekend.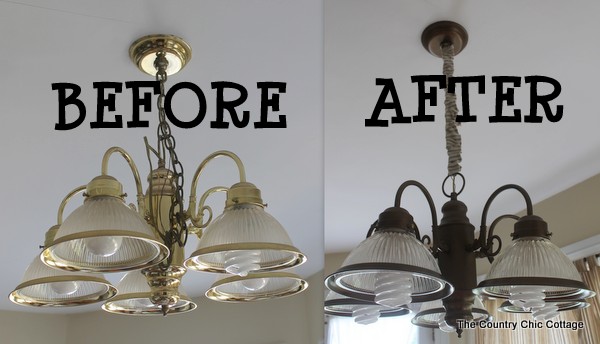 Let's face it, light fixtures make a big statement in our rooms but they're the last things we update. Tell me I'm not alone here! The crazy part is once you learn how to update a light fixture and see just how inexpensive it is, you'll be hooked!

Can you spray paint brass light fixtures?
Yes!! I used this same spray painting method I'm sharing below on some fixtures in my bathroom over a year ago, so I know the method works! Plus it stays put and looks great for the long haul. First I headed to Walmart for my light bulbs and spray paint. Then on with my makeover!
How to Spray Paint Light Fixtures
First, we took down the old fixture. Just for y'all, I am going to keep it real. It was NASTY! Ick…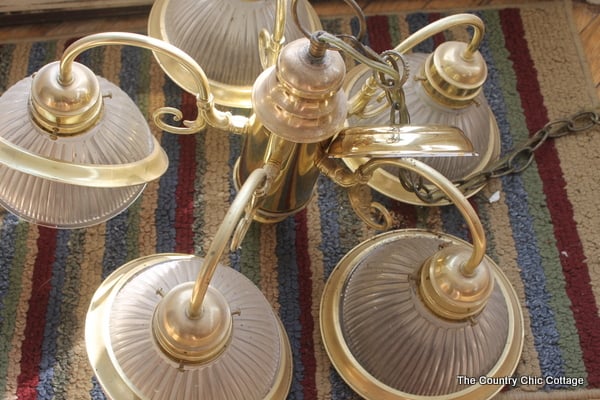 Next, you will need to dismantle your fixture and clean each piece really well.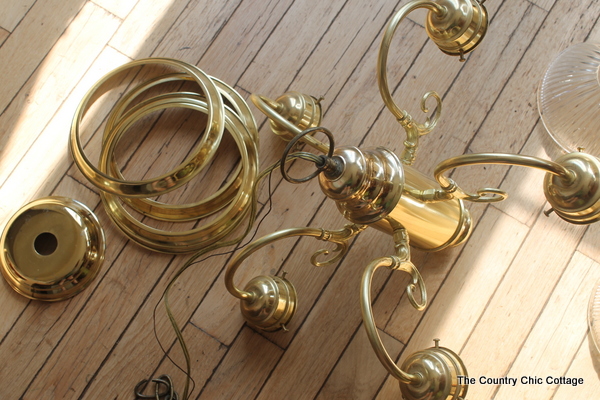 Now comes the fun part…okay it is the not so fun part but it is necessary. Sand each part very, very well. Then wash the entire fixture really well again.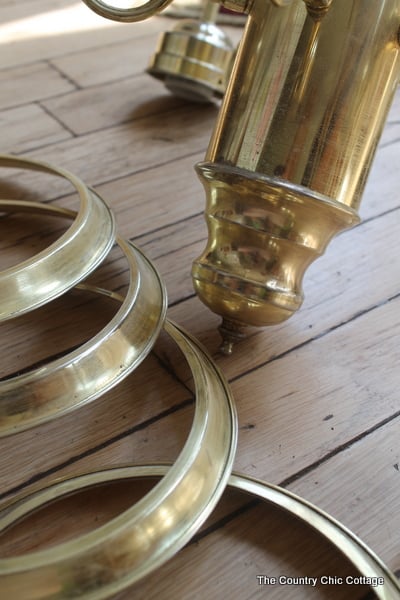 When you are sick of sanding and washing, do it some more. That part is important so take your time. Then mask off any areas you do not want to be painted.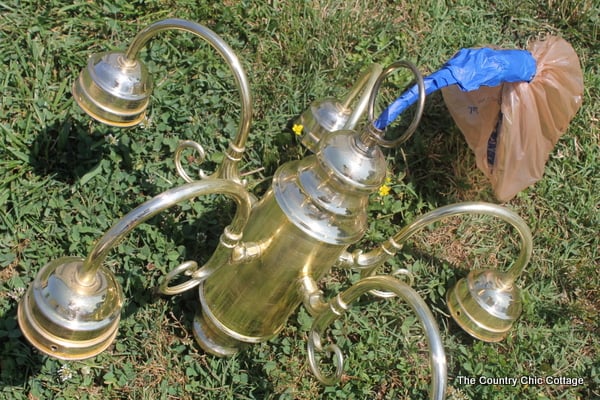 Begin by spraying the entire fixture with primer meant for metal. I recommend this product from Rustoleum.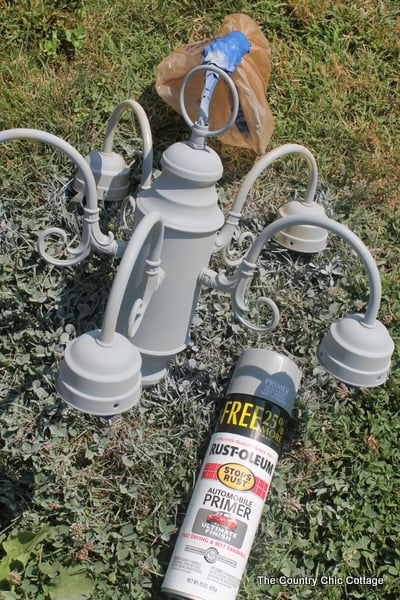 Then break out your final color. I went with antique brass by Rustoleum.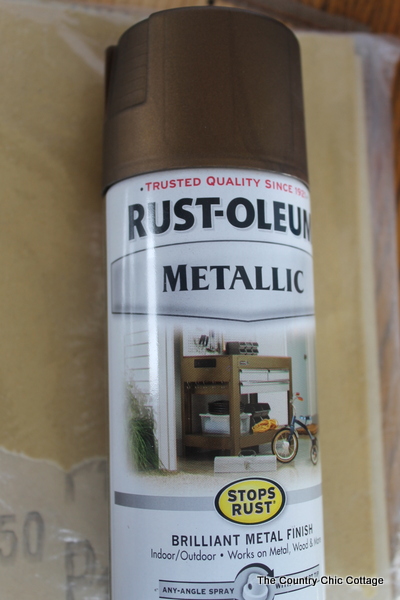 Spray your entire light fixture with at least two coats of spray paint. Then let it dry and cure as long as possible. Yes, it is dry to touch quickly but the paint has not fully cured and hardened. I would recommend at least overnight…longer if you can wait. Then hang it back up and ooooh and aaaaah over your great new finish.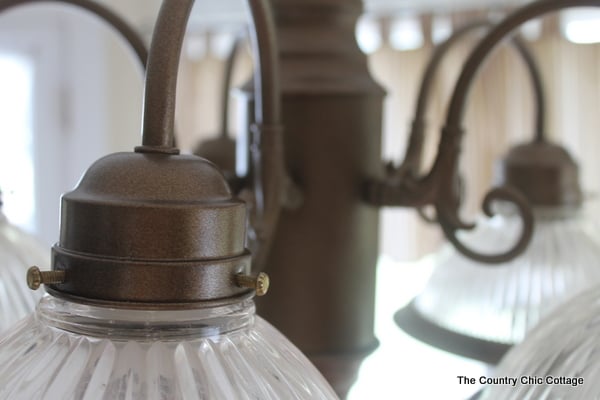 We shortened the chain and wire when hanging it back up. Then I made a chain cover. This is literally a scrap of fabric and some hot glue. No one is going to be climbing up there to critique your workmanship. Make it easy and simple.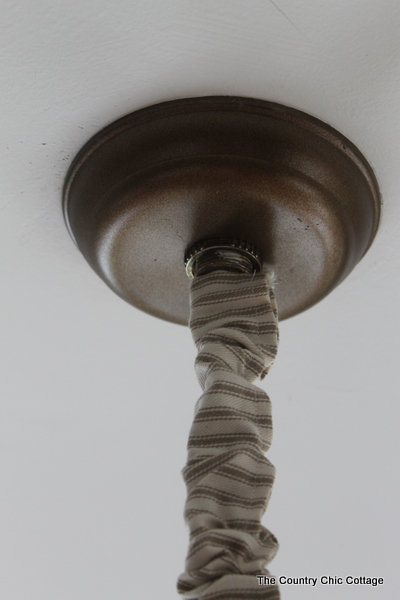 What kind of paint do you use on a light fixture?

I love the ease of spray paint, not to mention it is fairly inexpensive. Rustoleum has some amazing different colors and textures that look great on light fixtures. If you're not comfortable spray painting your light fixtures you can also use chalk paint or even acrylic paint if that's all you have on hand!
The changes in our kitchen are amazing. Just with a few lighting changes, it looks like a completely different room. Love that table runner? Click here to see how to make your own.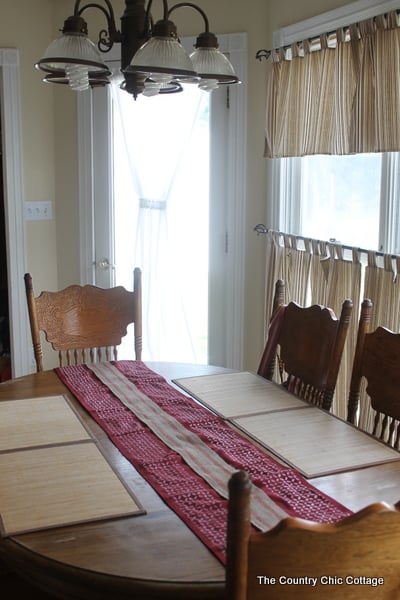 I love that darker splash on the ceiling. Perfect for our home. I wish I had a couple of weeks to change up every fixture in our home. For now, it will be baby steps.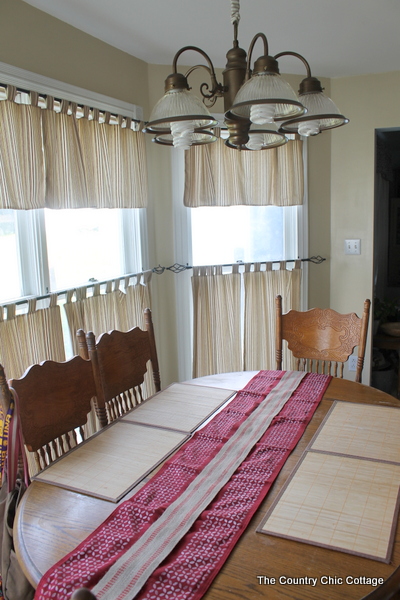 Don't be afraid! You can do this! Just follow these step by step instructions on how to spray paint your light fixtures!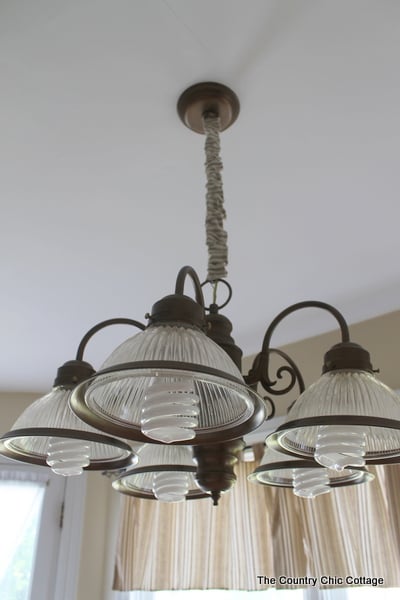 I am off to enjoy my new light fixture! Yes, I have so many more in my home to do. But I can do this!! Y'all be sure to bookmark this tutorial on how to spray paint your light fixtures! You will use it over and over again!
Love this tutorial on how to spray paint a light fixture and want more ideas? Try the links below as well!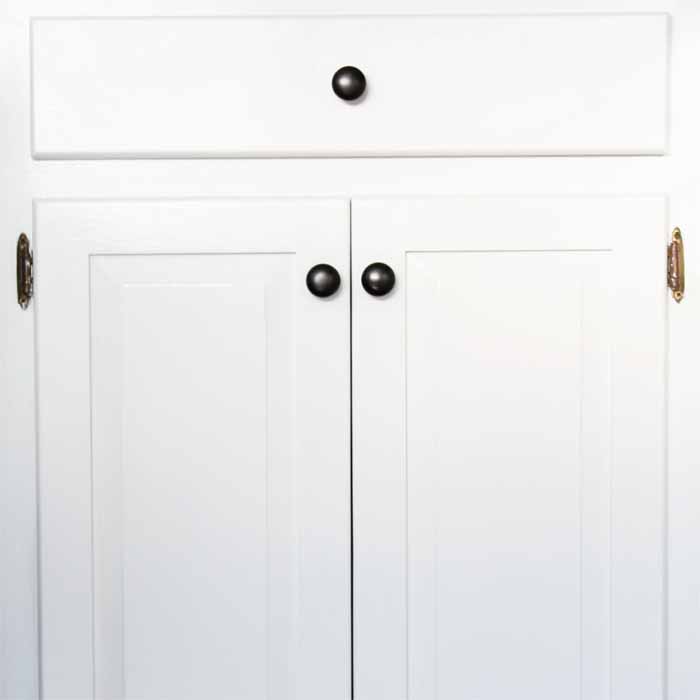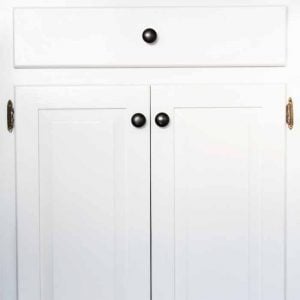 Painting Kitchen Cabinets
Give your kitchen a makeover with these instructions for painting your kitchen cabinets.
Read More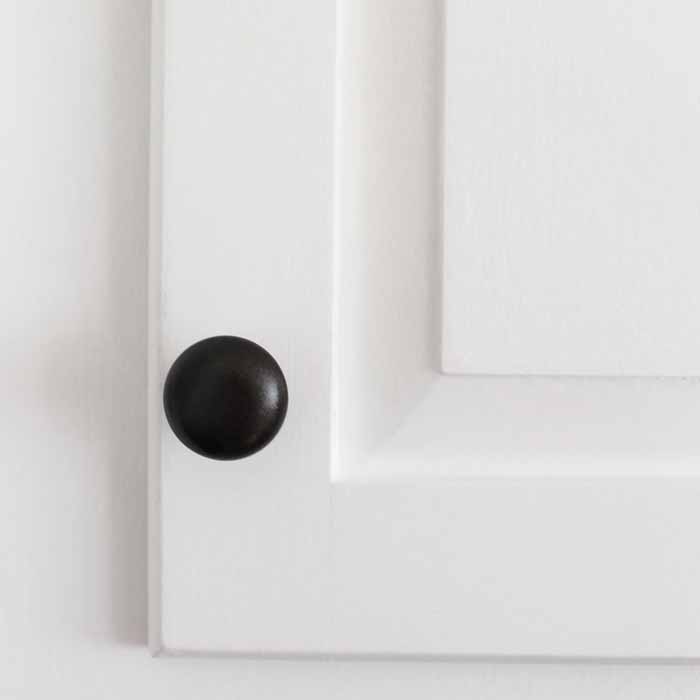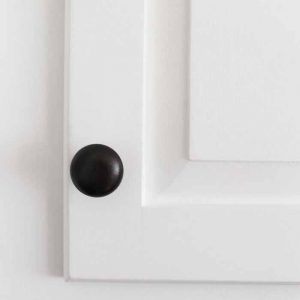 Paint Your Kitchen Hardware
Give those kitchen knobs an update with spray paint!
Read More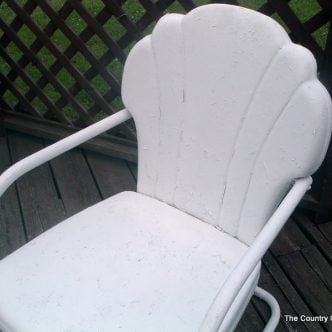 Spray Painting Metal Chairs
Makeover your outdoor space in minutes with some spray paint.
Read More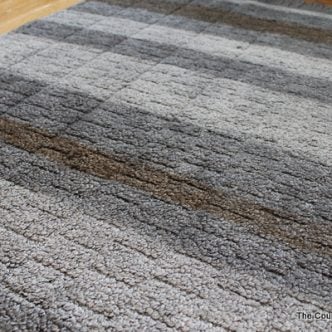 Spray Paint a Rug
Tired of the rug in your home? Try adding some spray paint to it!
Read More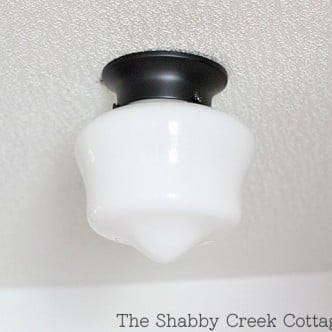 5 Minute DIY Lighting Makeover
Turn your lights from blah to fabulous in 5 minutes or less!
Read More