Okay y'all — I have painted these outdoor chairs every year since I have had this blog. Year one with regular spray paint (the cheapo version). That was a HUGE failure.
Year two was with Krylon Dual
. Better but still had rusty seats this summer. So I am back again. This time I put a new spin on them and went away from the white. Plus this year I am trying out the new
Krylon Rust Protector
.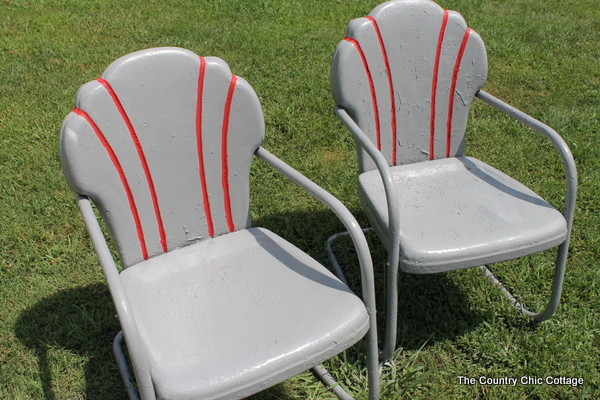 First of all these chairs are authentically vintage and not in perfect condition. That is okay cause I love old things. But I don't want my clothes getting rust stains either. So I used the Krylon Rust Protector this time and sprayed the chairs with two coats. One coat was actually enough for coverage but I wanted the additional protection of another layer.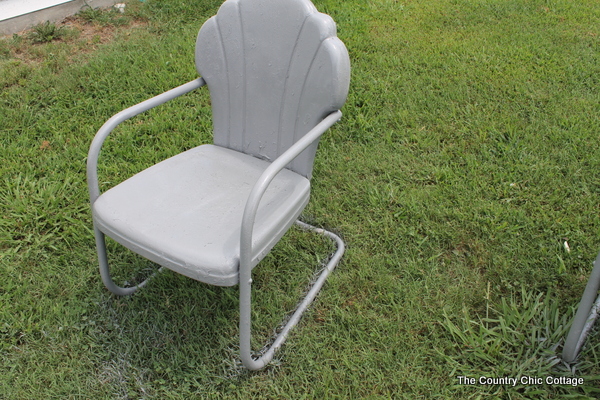 I will say that it is different from any other spray paint I have used. I recommend a well ventilated area because the smell is strong. For some reason, I associate that with doing a good job. But that remains to be seen. I am very impressed with the coverage and the fact that it really DID NOT drip. I am not sure you could even make it drip. Awesome stuff!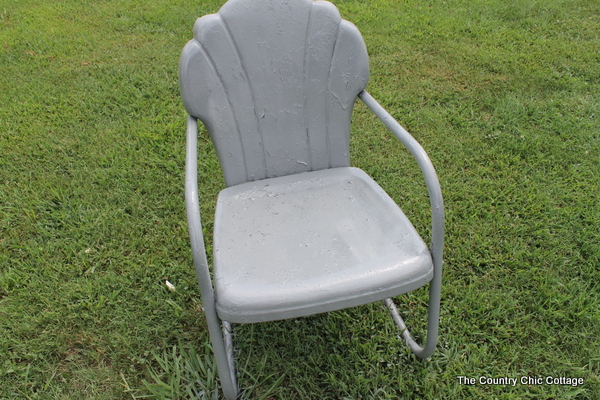 So over the course of the next year I will be your spray paint test dummy. The Krylon website touts that this stuff sprays direct to metal and hardens to a tough corrosion resistant finish. I must say so far so good. Great adhesion and the finish appears to be tough enough to withstand the kiddos. Did I mention that this stuff dries in 8 minutes? Don't want to leave that part off cause that is AWESOME!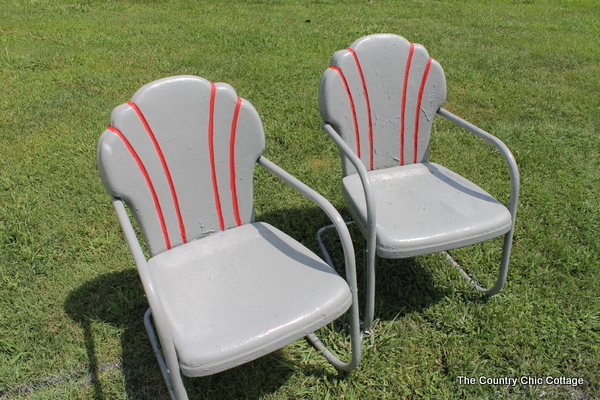 Now for some spraying to metal tips and tricks:
Use a wire brush or sand paper to go over the entire surface.
Wash and dry the surface.
Spray paint with Krylon (try out the Krylon Rust Protector on your next outdoor project)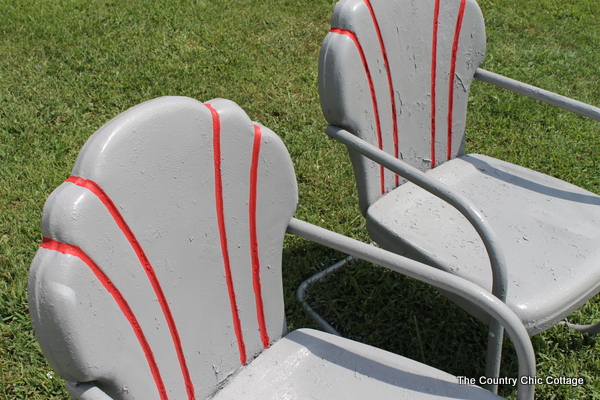 Now for my twist….I added the red going down the grooves in the chair. I love how it adds extra dimension and just a little added pop. I actually ended up using a brush and a good quality outdoor paint. I started to mask and use the Krylon spray paint but going around those curves proved to be a huge challenge.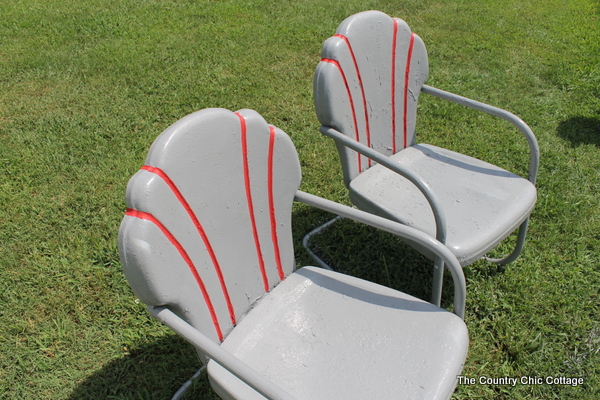 These are ready for my new back porch….oh wait…I don't have one yet! For those of you following along, apparently the back porch is going to be an after post for next year. But there is progress….just slooooow progress. For now we will be enjoying our freshly painted chairs in the yard.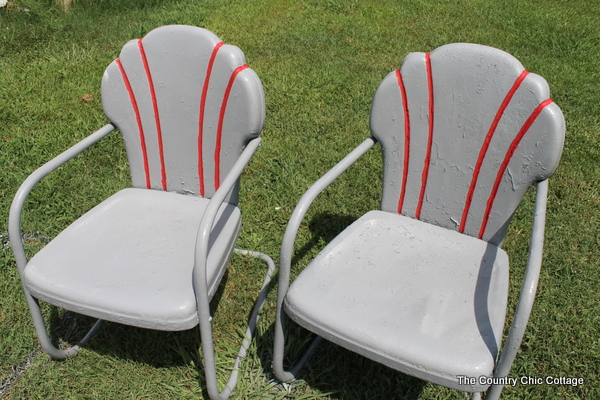 So have you tried the new Krylon Rust Protector yet? What did you think?
Krylon provided product and compensation for this post. The project and opinions are all my own. I personally love Krylon spray paint and if you stay around here any time at all you will see me mention them many, many times.