Remember my
Hunger Games Love Quote Sign
? I finally got around to hanging it up!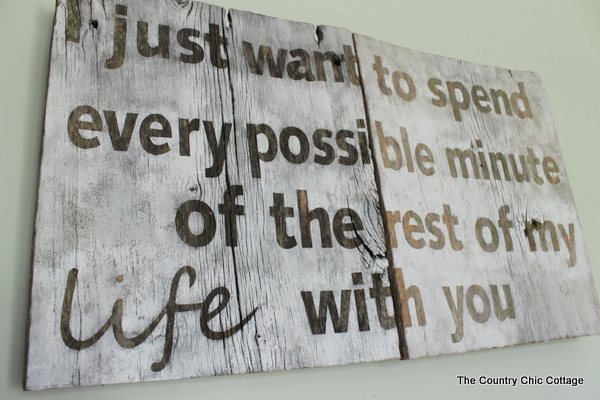 Now I love it even more. I get to see it last thing before I get into bed at night and first thing when I get up in the morning.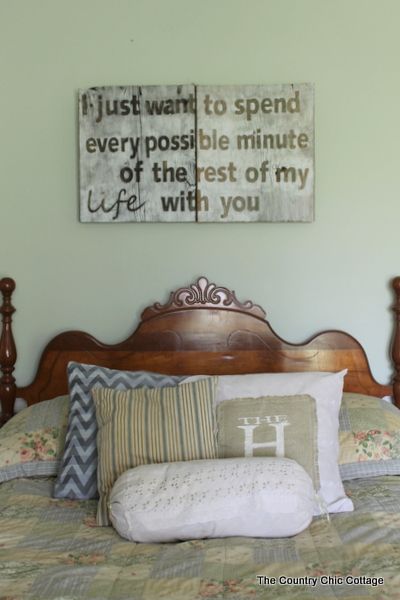 It has actually been about 2 weeks but I am just now getting around to telling y'all. I will say that the sign still makes me swoon. I am just that much in love with this project.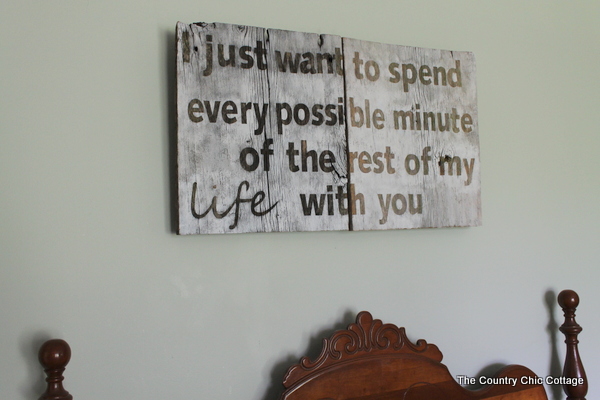 It is the perfect addition to our bedroom. Now to get around to reading that last book in the Hunger Games series. Have you read all three yet?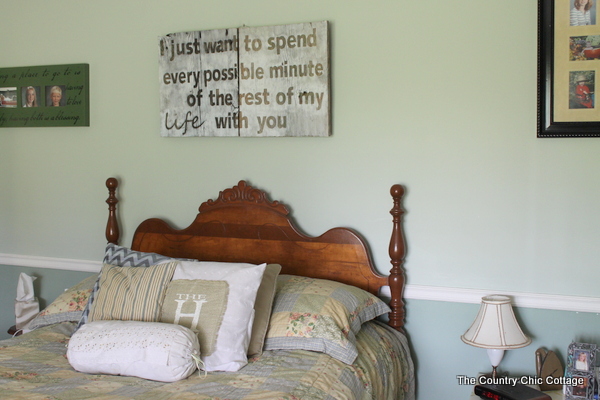 ~Thanks for stopping by!~
~Angie~
Weekly Newsletter
Subscribe to get our latest content by email every week!