You can make wooden signs with sayings easily with your Cricut machine. I am actually going to show you two techniques to do so on the same sign today. We are going to make a reversible sign that is perfect for winter then flip it for Valentine's Day. Grab your supplies and get started on your own version soon! This one was originally posted over on the Darice blog where I am a paid contributor. I thought I would post it here in case you missed it.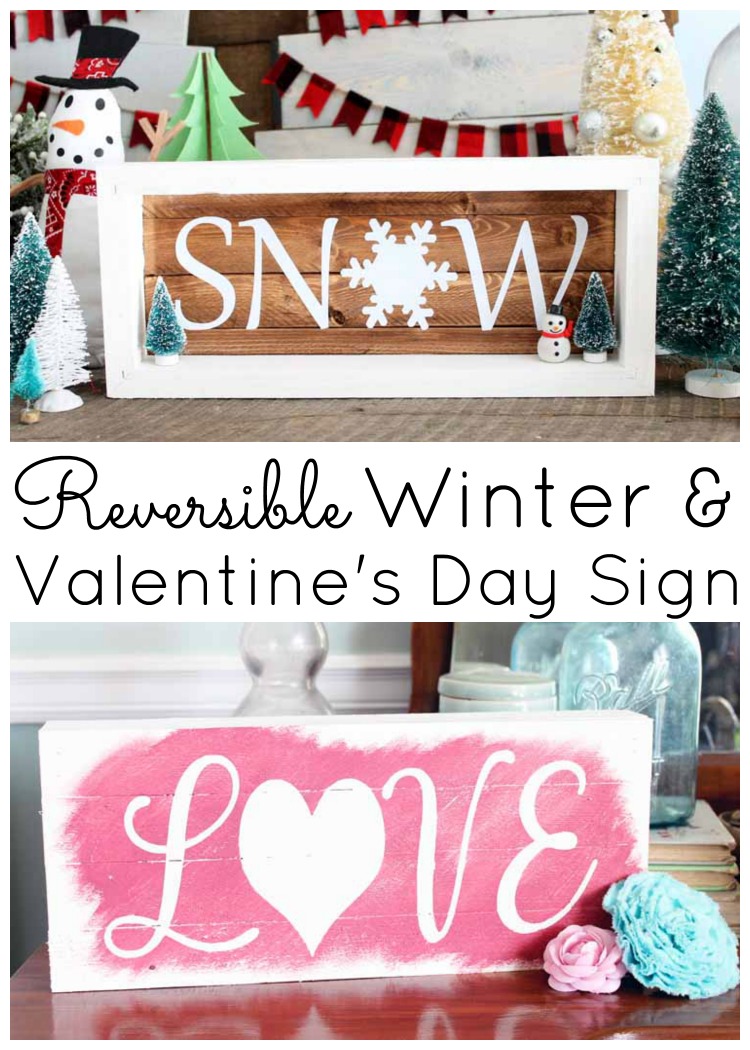 Supplies needed to make wooden signs with sayings:
Some links below may be affiliate links which means that you do not pay anymore, however, a small commission from any purchase will go to this site.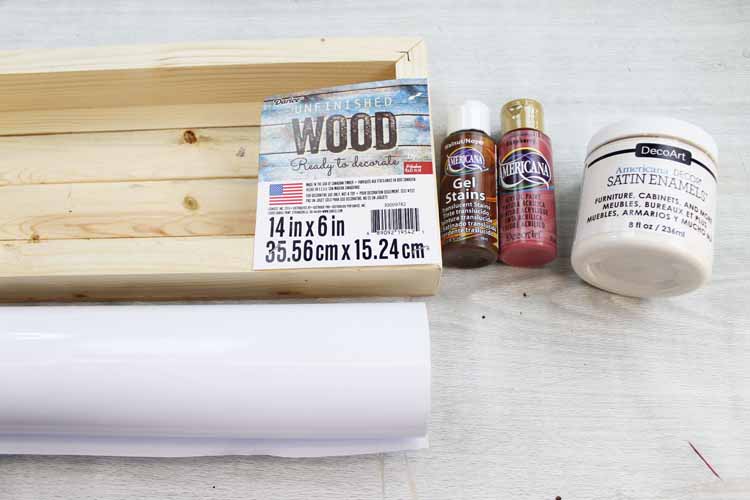 Instructions:
Start by staining the bottom of your pallet box with wood stain. Brush on, allow to sit a few minutes, then wipe away any excess with a rag.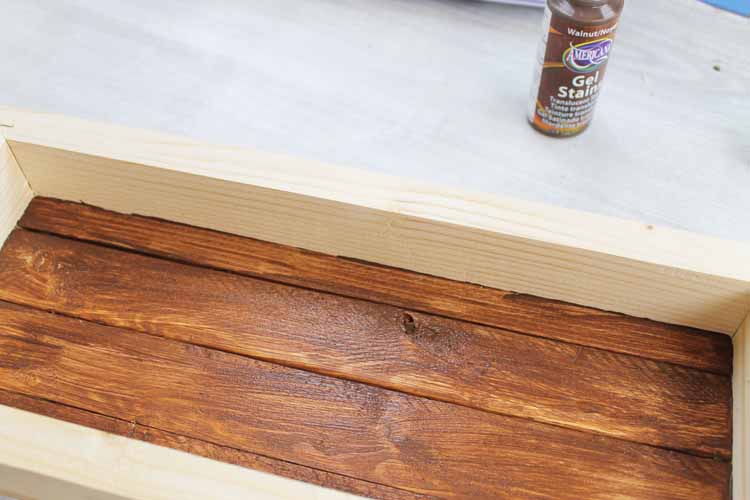 You can actually paint the back of the box while your stain is still wet. Just flip it over and give the entire back and sides a couple of coats of white paint. Allow to dry in between coats and also allow the entire thing to dry completely before continuing.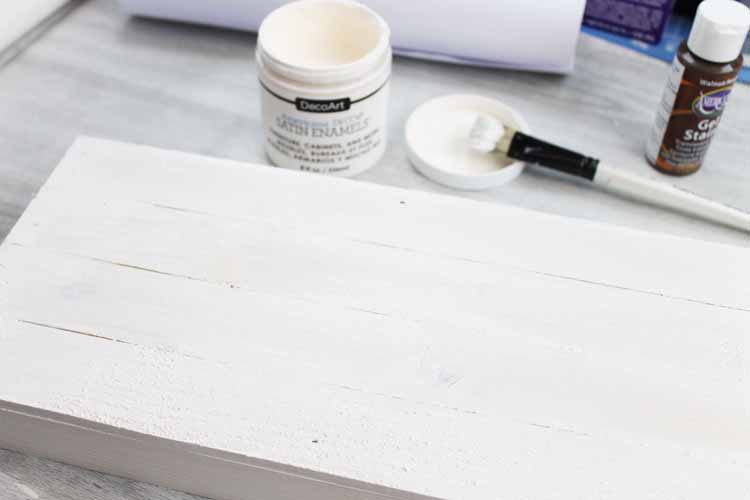 In the meantime, you can download the snow and love file by clicking here. Upload it to your Cricut machine. You can click here for a full tutorial on how to do so. Size it to fit your sign and cut from the white vinyl. Weed away all excess including the centers of letters.
So, for the love side, we are going to use the vinyl as masking to make wooden signs with sayings. Once your paint has dried, you can apply the vinyl with some transfer tape. Press it down really well.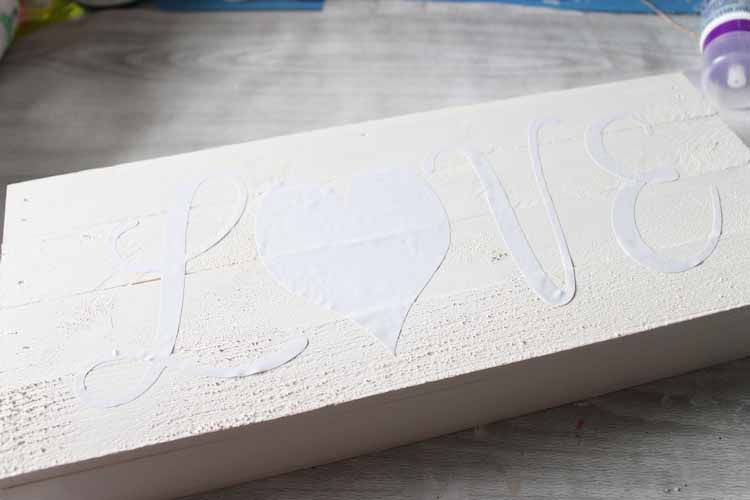 Now if you have ever used vinyl as masking, you may have been frustrated with the bleed under the sides. Have no fear! We have a solution for you! Just paint over your letter with the base coat (in our case white) before continuing and allow to dry.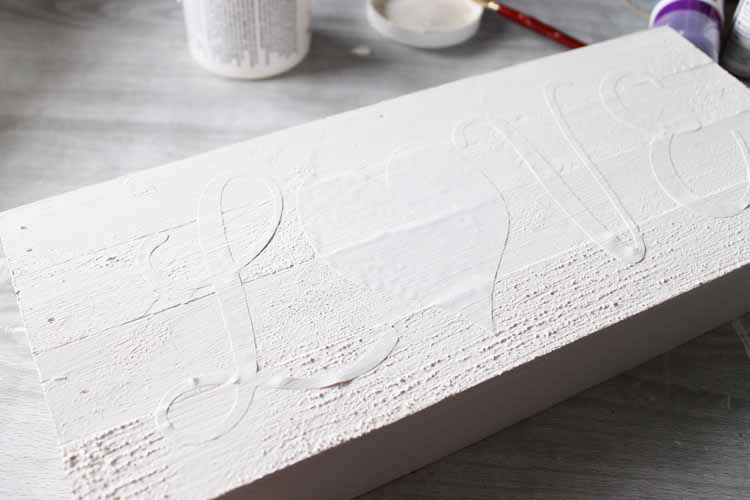 Once dry, come back with your pink color over the top. I did want a rustic look to this. So I used a fairly dry brush and stopped short of the edges as shown below.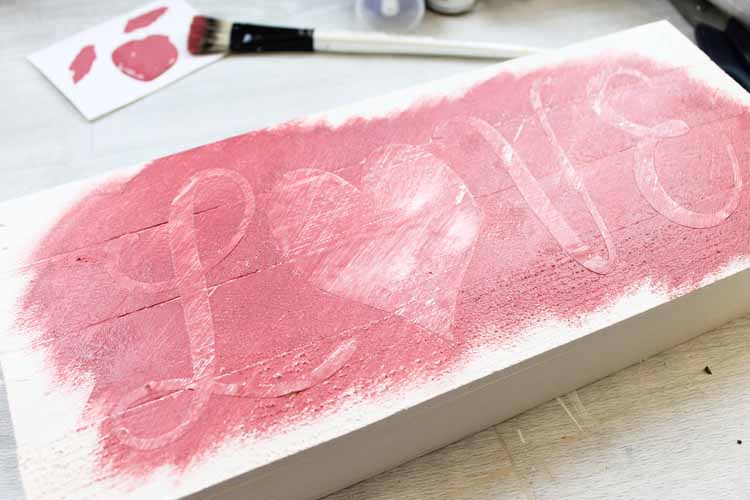 Allow this to dry then just peel back your vinyl to reveal some gorgeous lettering on your sign! Using vinyl as masking is a great way to make wooden signs with sayings.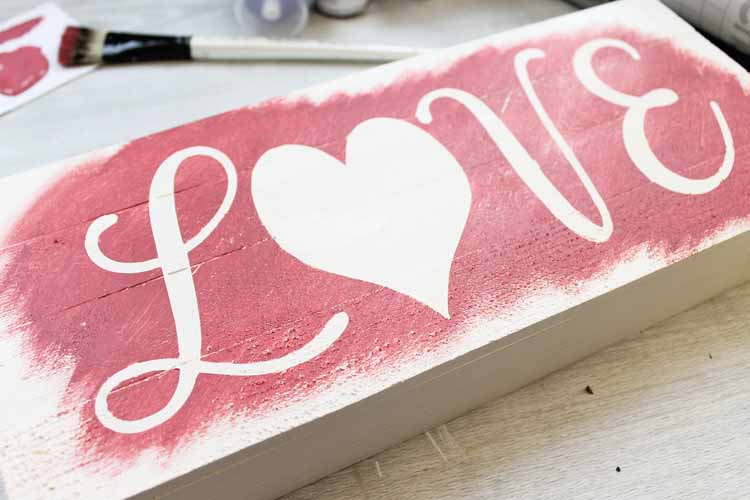 Perhaps you don't want to do the paint technique indicated above. You can just use the vinyl directly on the sign as well. We will do that for the "SNOW" side of this project. Just flip the dried sign over and paint the edges of your box white. Allow to dry completely before continuing.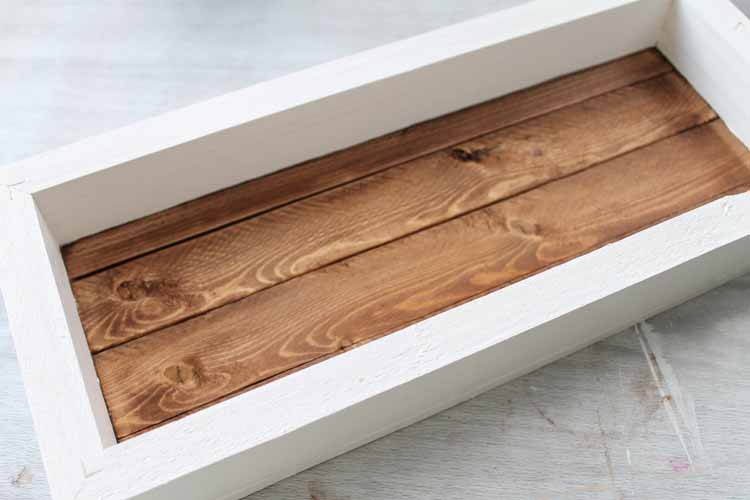 Then put your weeded "SNOW" vinyl down on the box with some transfer tape. Press down really well then peel back your tape.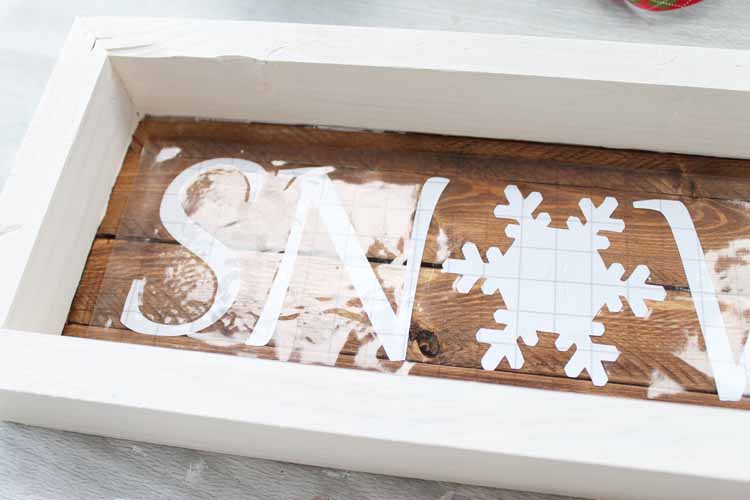 You can also add a few miniatures to this side with some hot glue if you would like.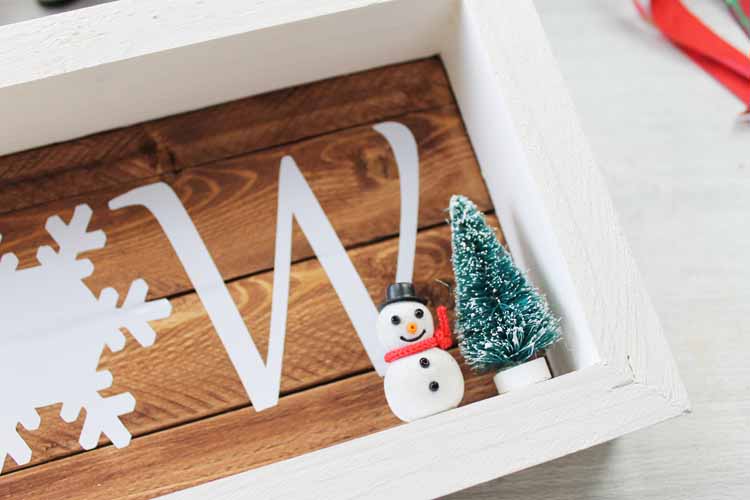 Then add the snow version to your home decor this winter.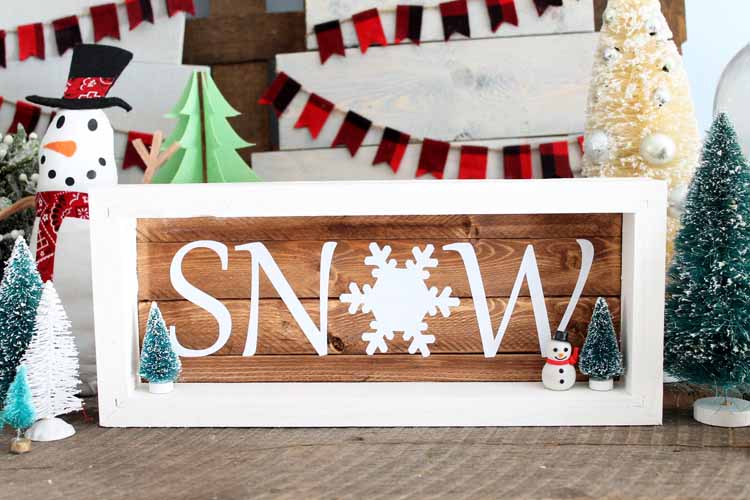 As Valentine's Day approaches, you can flip the sign to be a bit more festive.
Wooden signs with sayings can be so easy to make with these two techniques. You can even combine the two to make a reversible version like this one.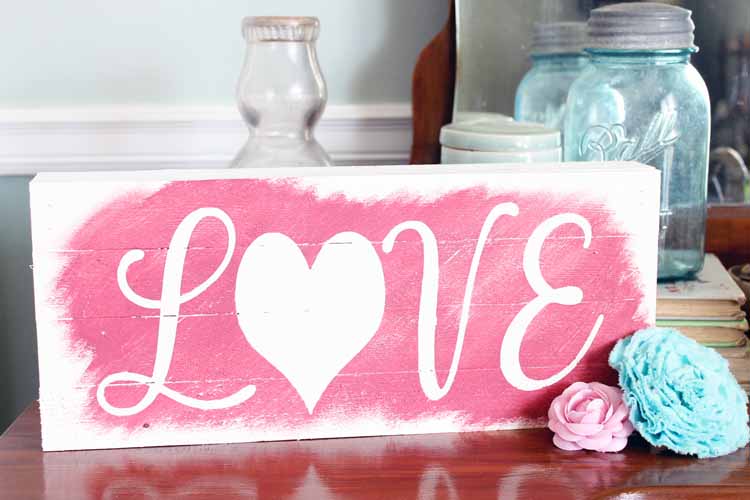 You will love only needing to store one sign and being able to use it for several months. I am sure you can think of even more reversible signs that you can make with this same technique!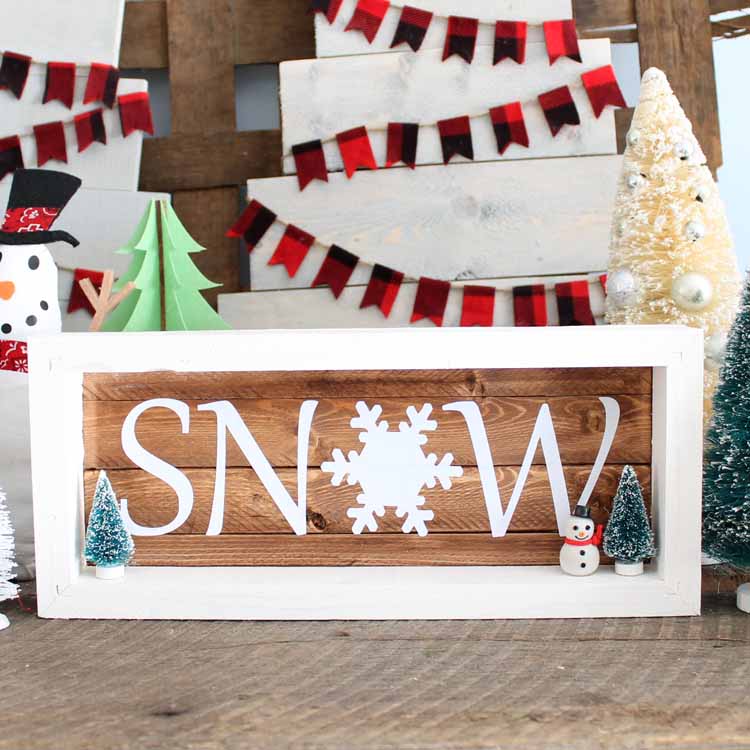 Love these wooden signs with sayings and want more? Try the links below!
New to Cricut?
Sign up for our email list here to download the Beginner's Guide to Cricut Design Space for FREE today!
Sign up to get the guide emailed to you!