Today I thought I would share how to make wooden signs with quotes. I have fallen for the Hunger Games. Yes, I have read all of the books as well as watched all of the movies. Then I saw a sign on
Lolly Jane
and fell in love with the quote. But I had to put my own spin on it…of course. So, I am making my Hunger Games love quote sign in barn wood. I just want to spend every possible minute of the rest of my life with you. Don't you just LOVE that quote! Yes even if you are not a Hunger Games fan….the quote is beyond amazing!
This was first posted on April 9, 2012 but I have updated with new information for you!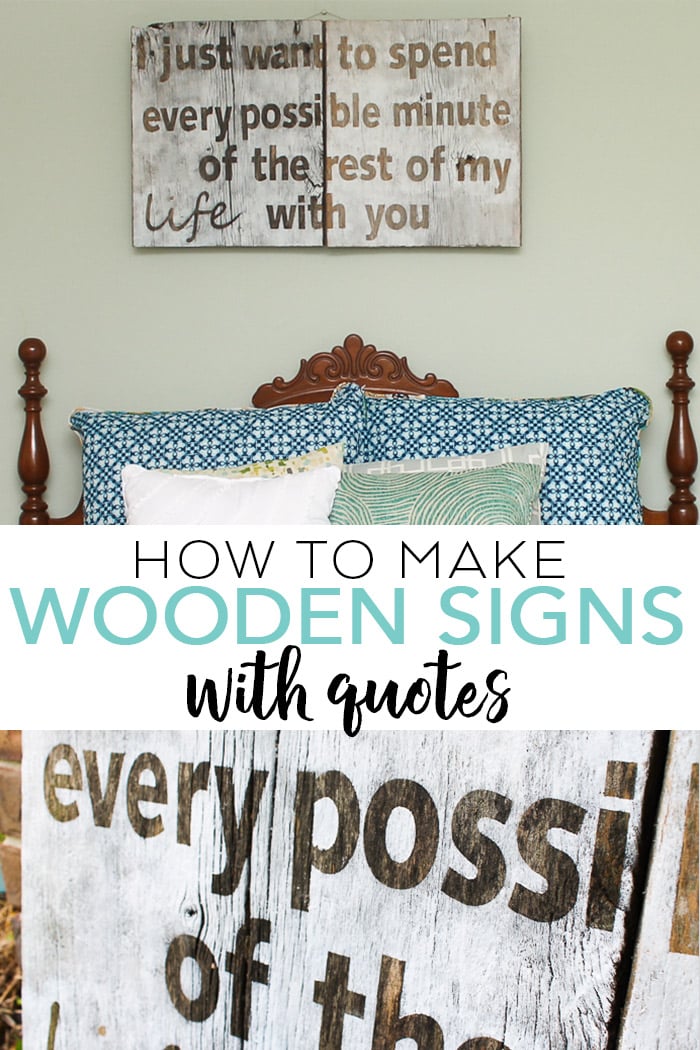 Supplies needed for wood signs with quotes:
How to Make Wooden Signs with Quotes
Start by making the actual sign. Hubby helped me piece together two pieces of barn wood scraps.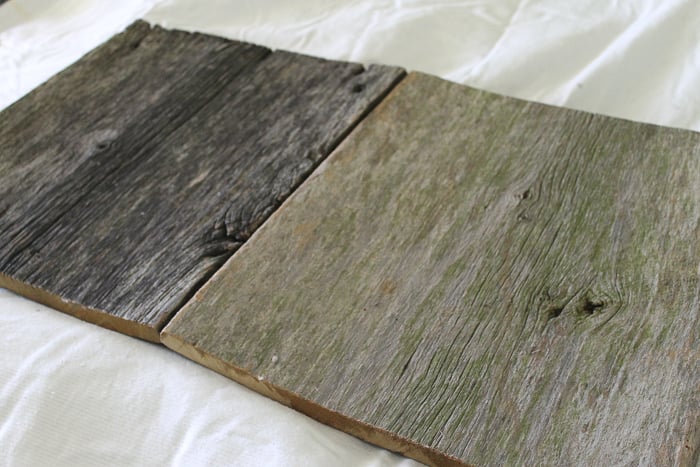 It is assembled similar to a pallet as pictured below. Just saw your pieces to size and nail together. You can actually make your quote sign whatever size you would like. I would recommend designing your quote in the software for your Cricut to get the size right when building.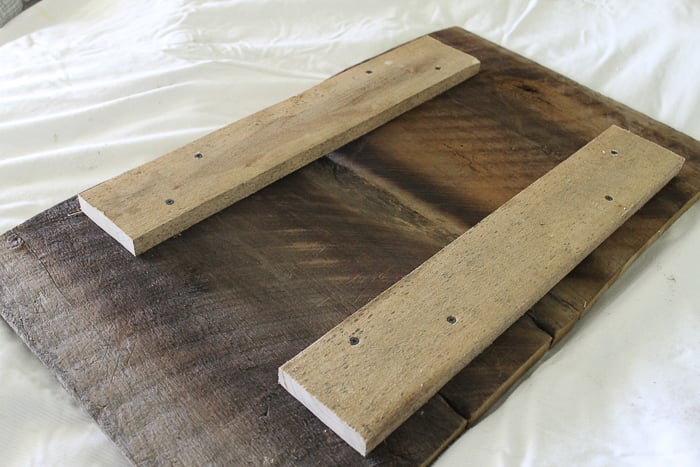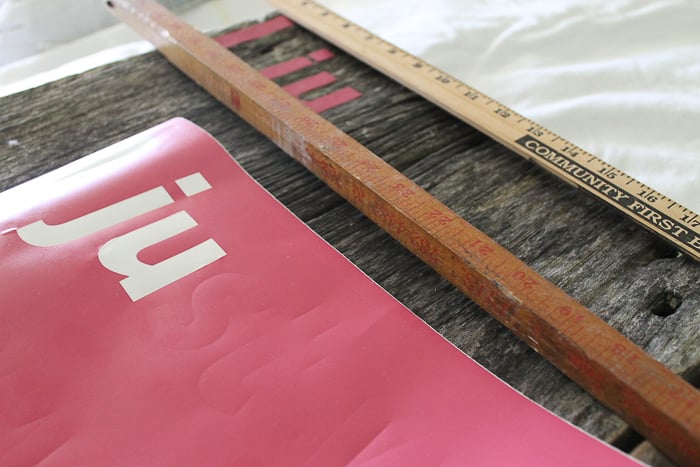 After the letters were laid out, I went over each one making sure it was firmly down on the wood. You can do this with your fingers or even a scraper.
I wanted a rustic, worn look. So, I knew I would be using a dry brush technique. So, I didn't do anything else with my letters. Otherwise, you may want to add something like
Mod Podge
around them to ensure that paint does not sneak under.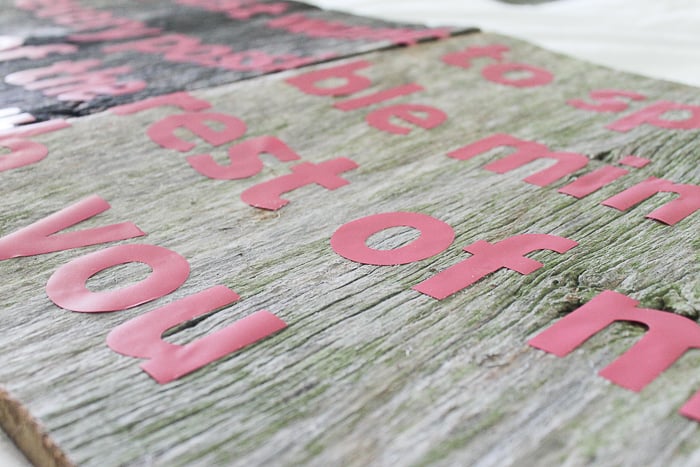 What is a dry brush technique you ask? Well get the very, very minimum amount on your brush and then tap some off. This is my brush BEFORE I start painting. You don't see ANY globs of paint.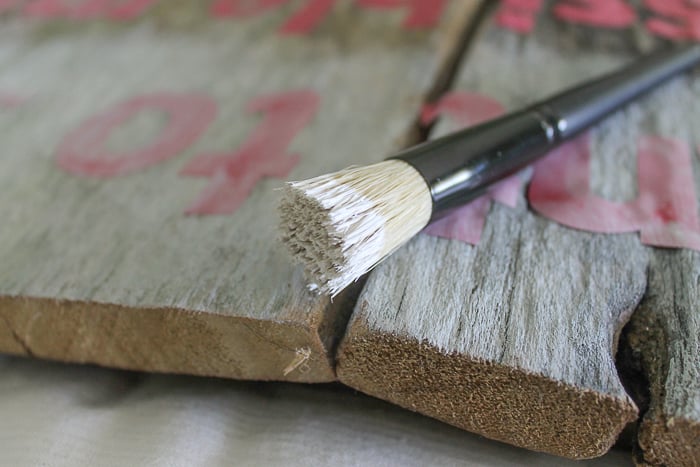 Then I would start away from the letters. When doing the letters I would start in the middle and go out.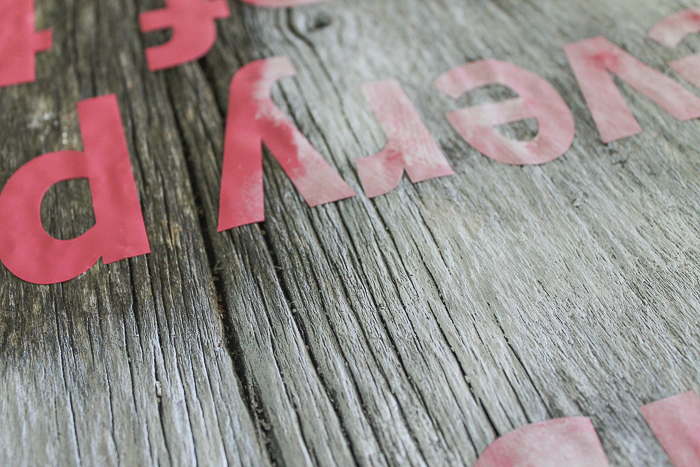 I actually went over each letter twice. Both VERY VERY light coats. This is after the second.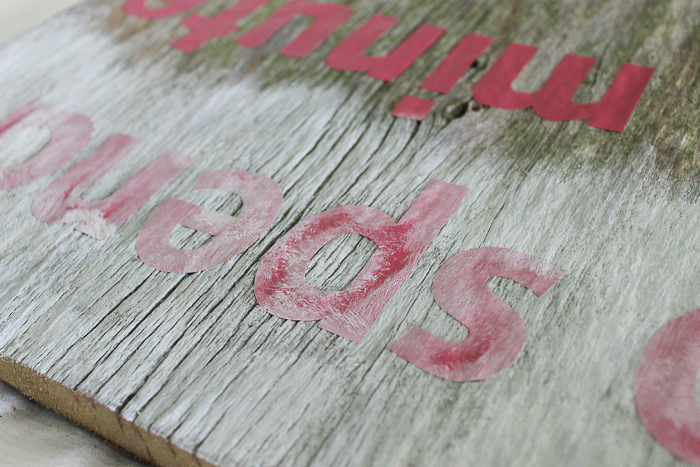 Then came the moment of truth. I started peeling my letters back very carefully. It almost took my breath away. I loved it immediately.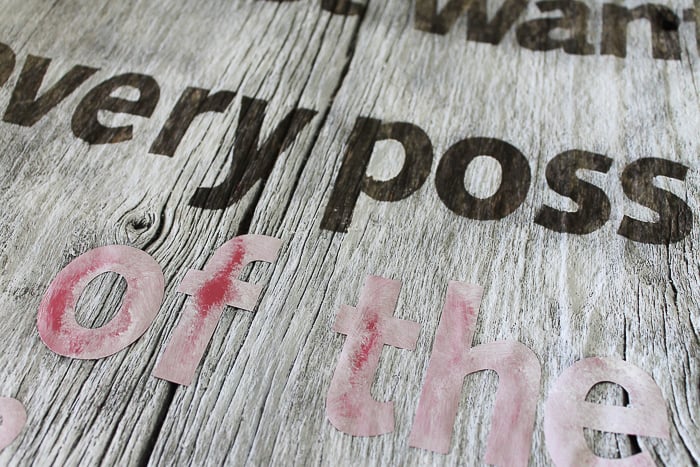 This one will go above my bed but frankly, I could not wait to share it with y'all. Now that you know how to make wooden signs with quotes, you might just need one in every room of your home.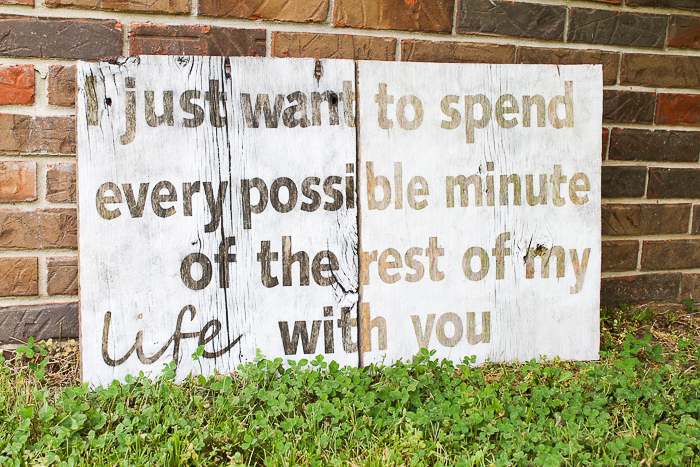 I am in love with this sign and the meaning behind it. It may well be my favorite project to date.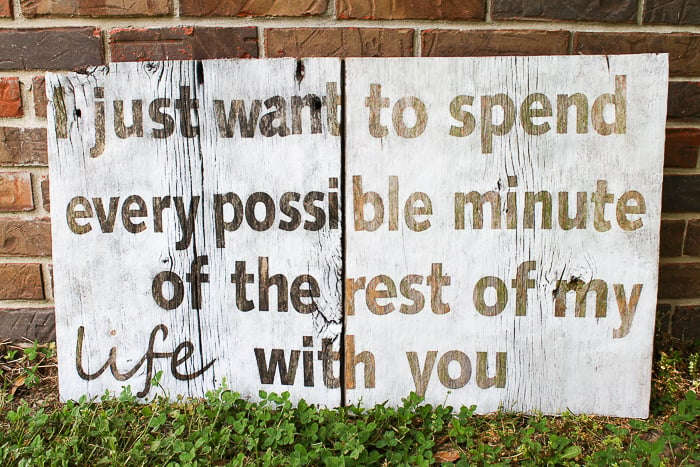 A few letter close-ups so you can see just how great they came out with this method.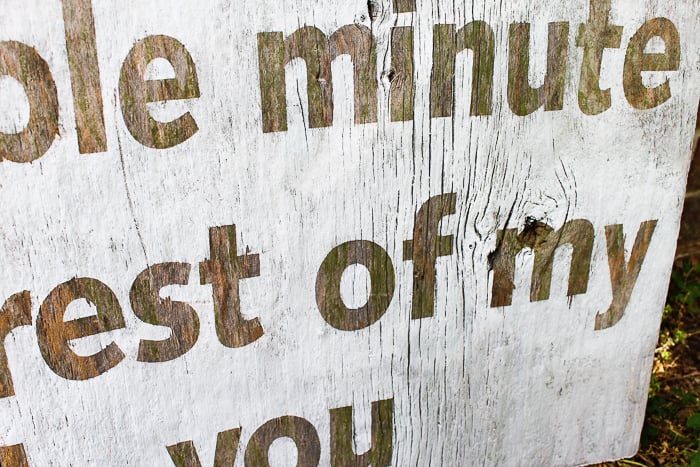 Making wood signs with quotes really is oh so easy to do!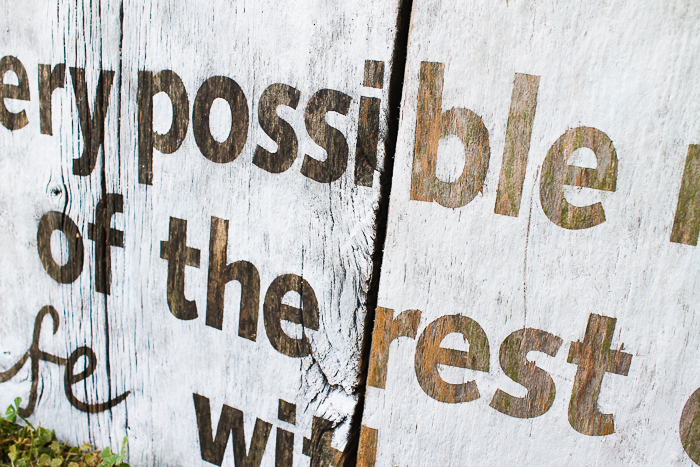 I let the letters and words go over the seam in the middle. Frankly, I love the seam too!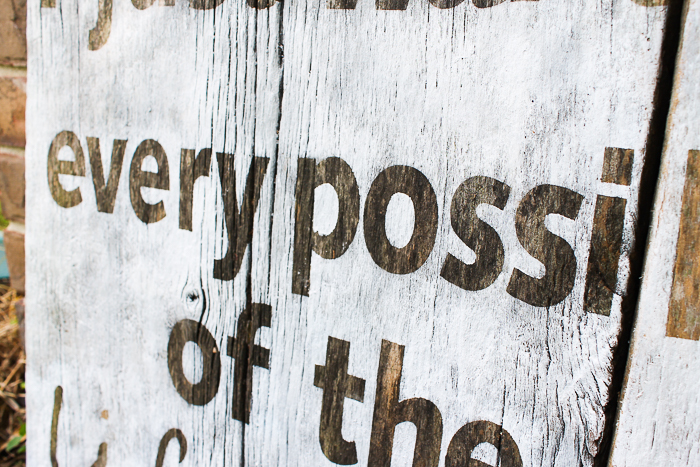 A bonus with using true barn wood is the imperfections. Those gorgeous imperfections.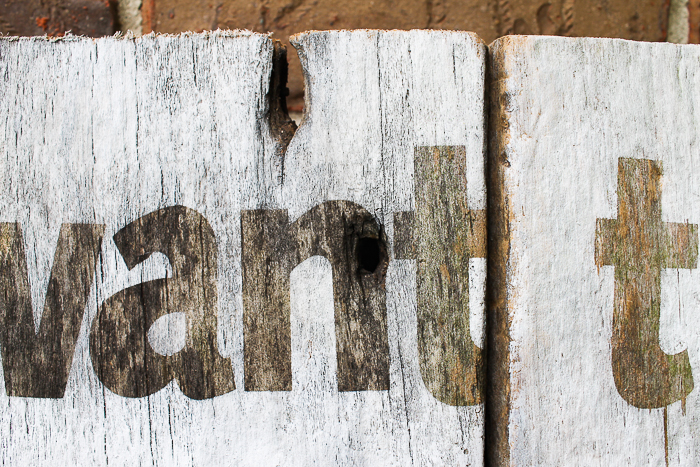 Let me know if you are inspired to make a sign of your own. Whether that is a Hunger Games quote or another quote you love. Here is a picture of where my sign ended up as well.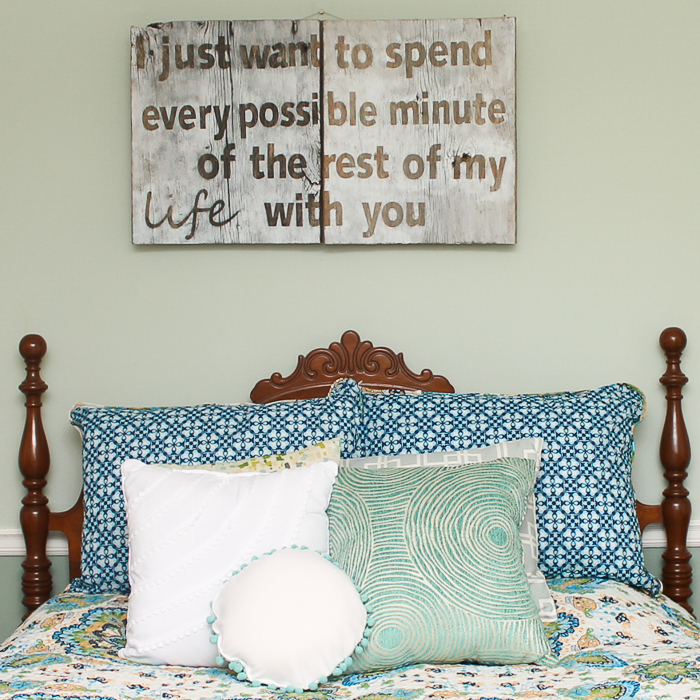 So, now that you know how to make wooden signs with quotes, what will you put on your version?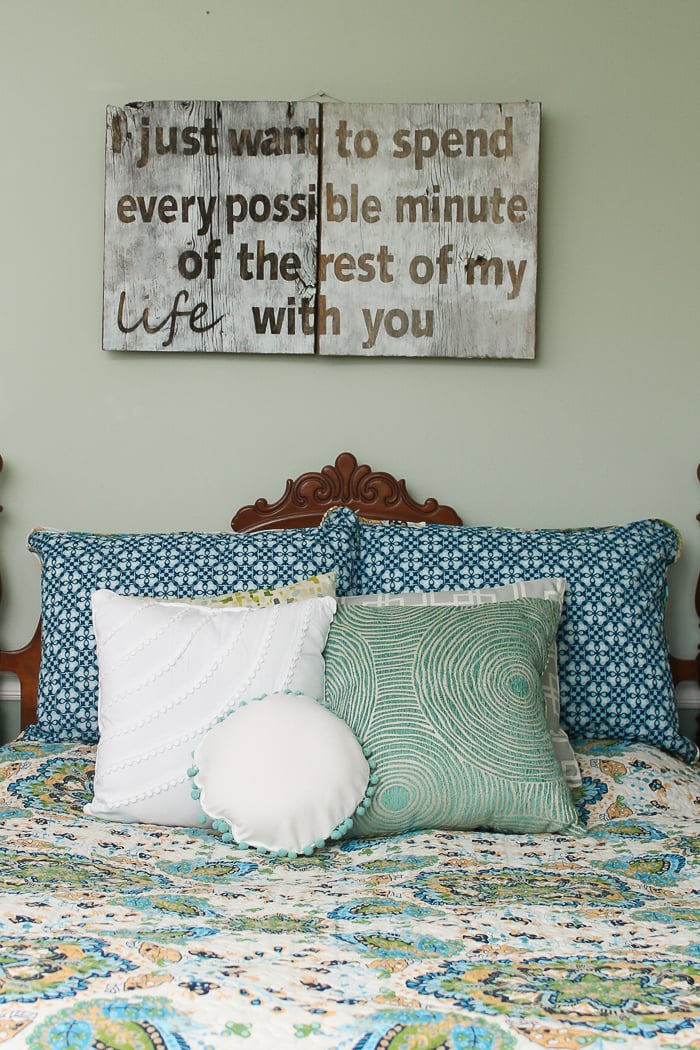 Love this idea for making wooden signs with quotes and want more? Try the links below!