You can make your own indoor succulent garden in just minutes. Grab a few supplies and your succulents to make this one for your home. I added mine to a galvanized container for some farmhouse flair however you can choose a more modern container if you wish.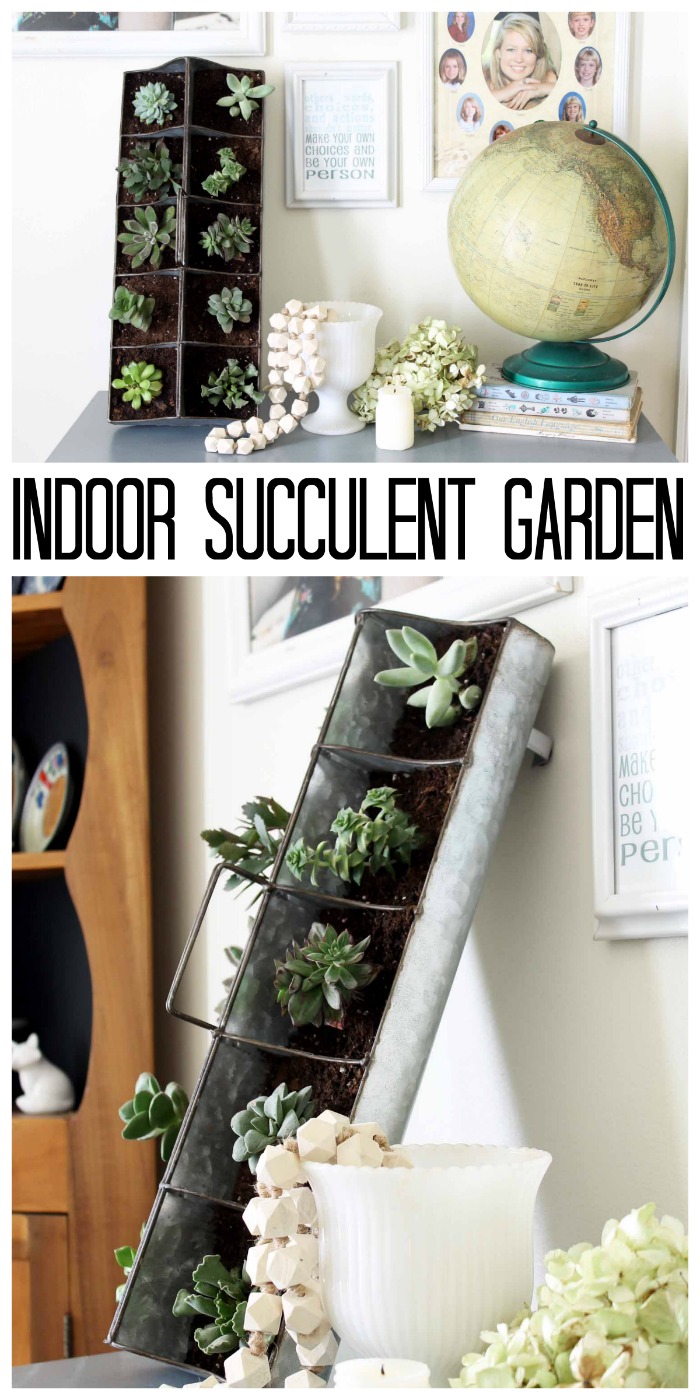 Supplies needed for an indoor succulent garden:
Succulents
Cactus potting mix
Galvanized container or other small container (I got mine from Hobby Lobby)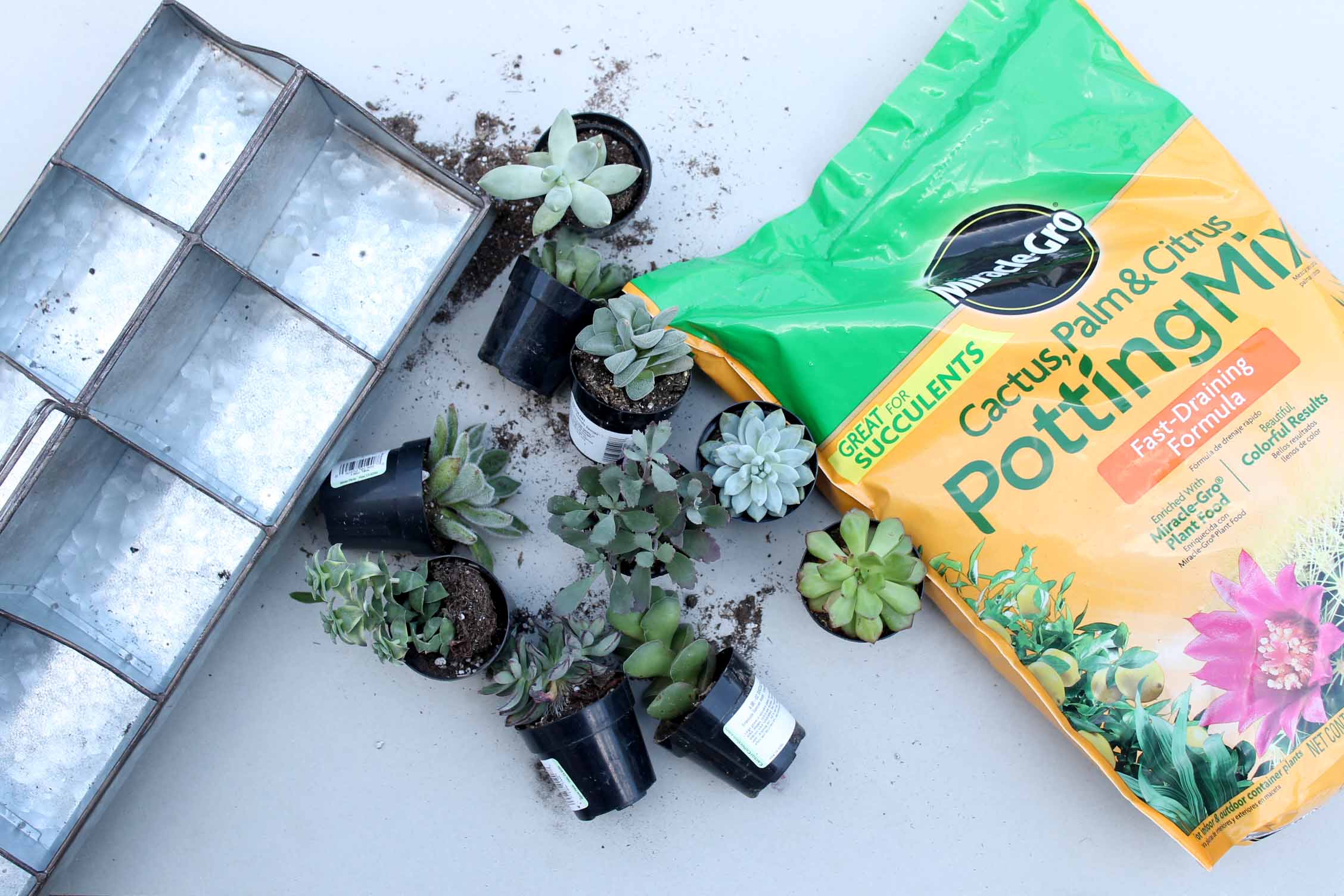 Just add your potting mix to each of the sections in the container. It is important to use a mix intended for succulents and cacti as it needs to drain really well.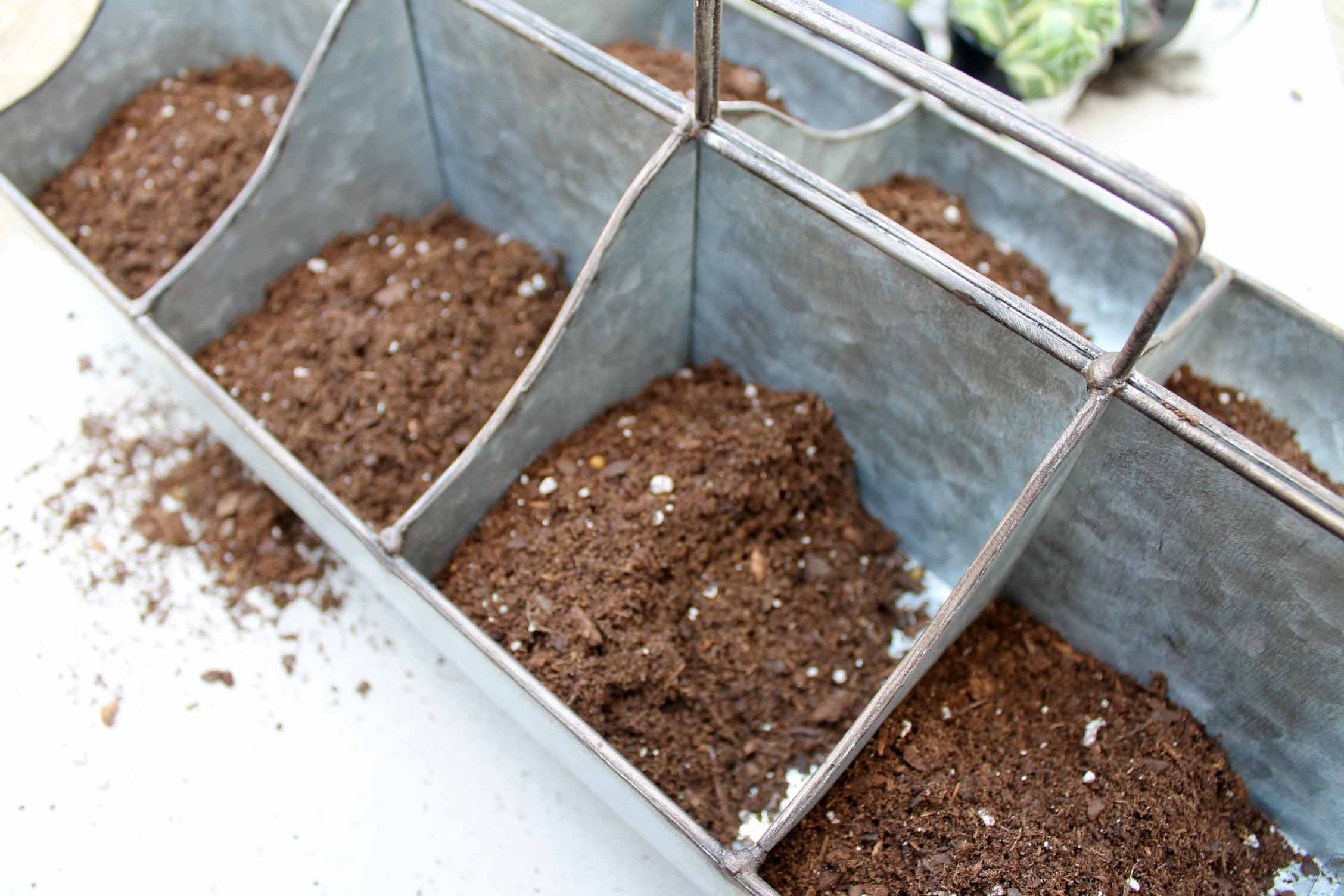 Add in a variety of succulents. I chose this container just for the sections. You can use any flat container however. Look for vintage finds that will work for this as well.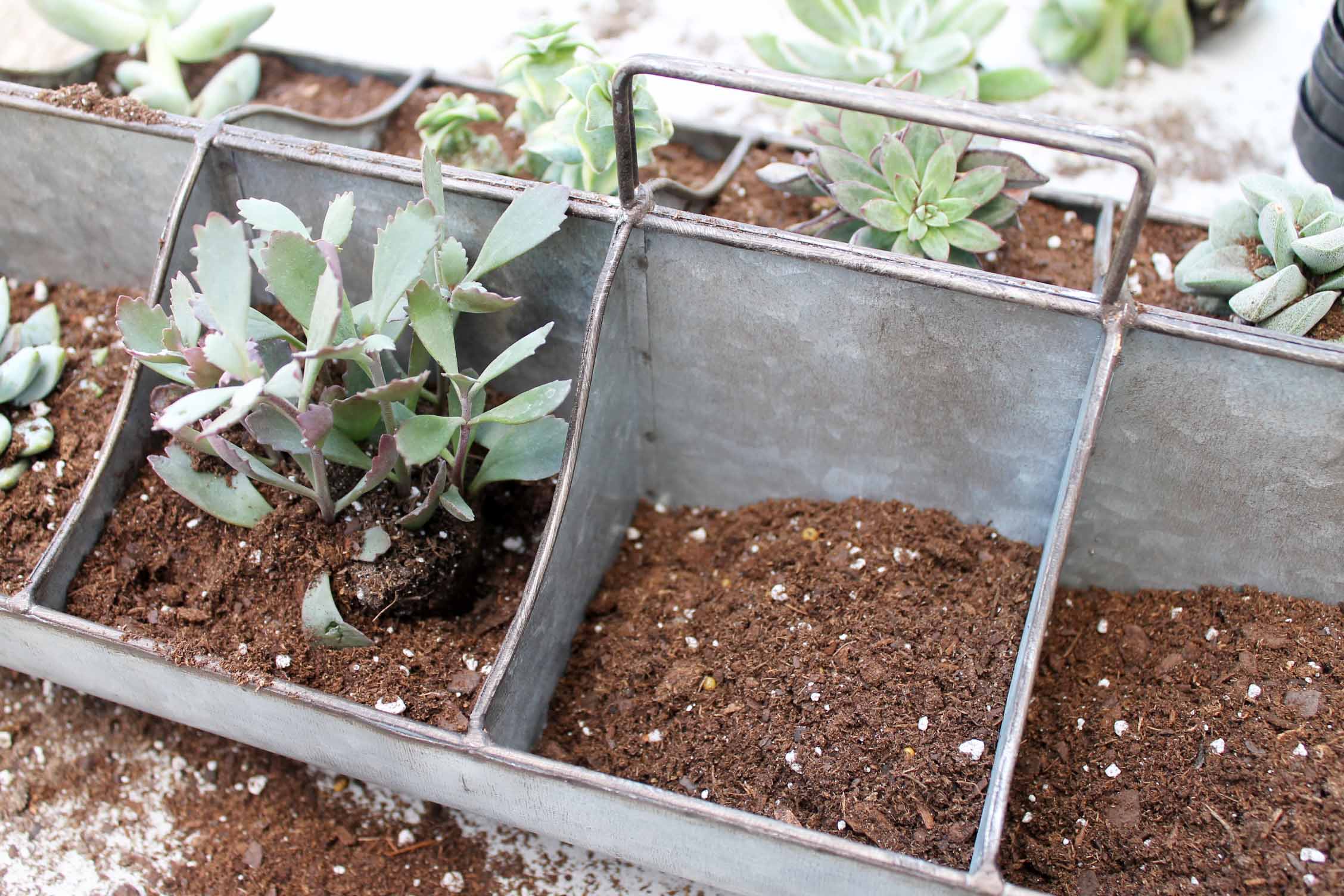 Allow your indoor succulent garden to sit horizontal for about a week. You can them go vertical with it if you wish.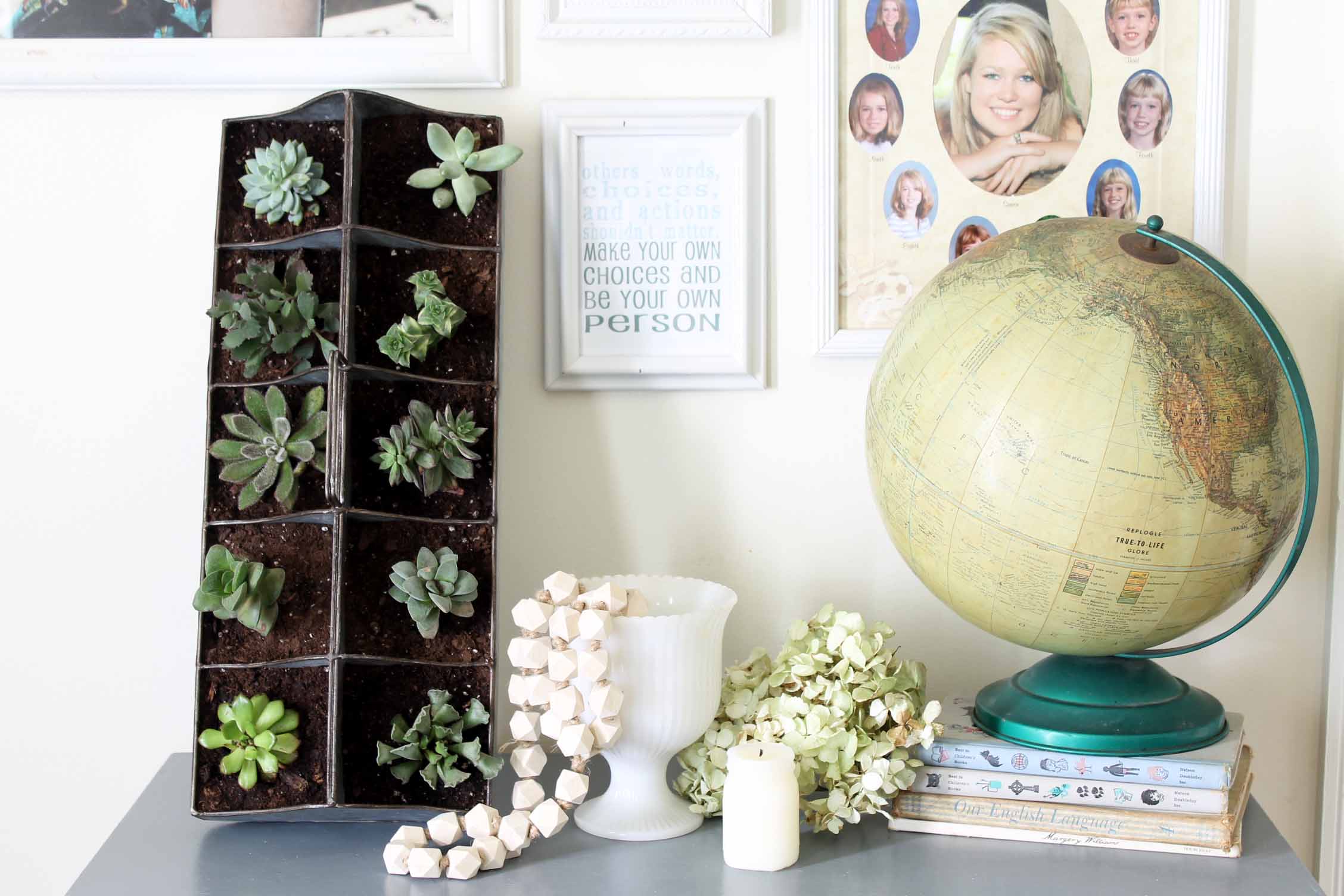 One thing to note: If you do wish to place outdoors, you may want to drill holes in the bottom of your container before adding plants. This will allow for additional drainage and ensure your succulents do not get too much water.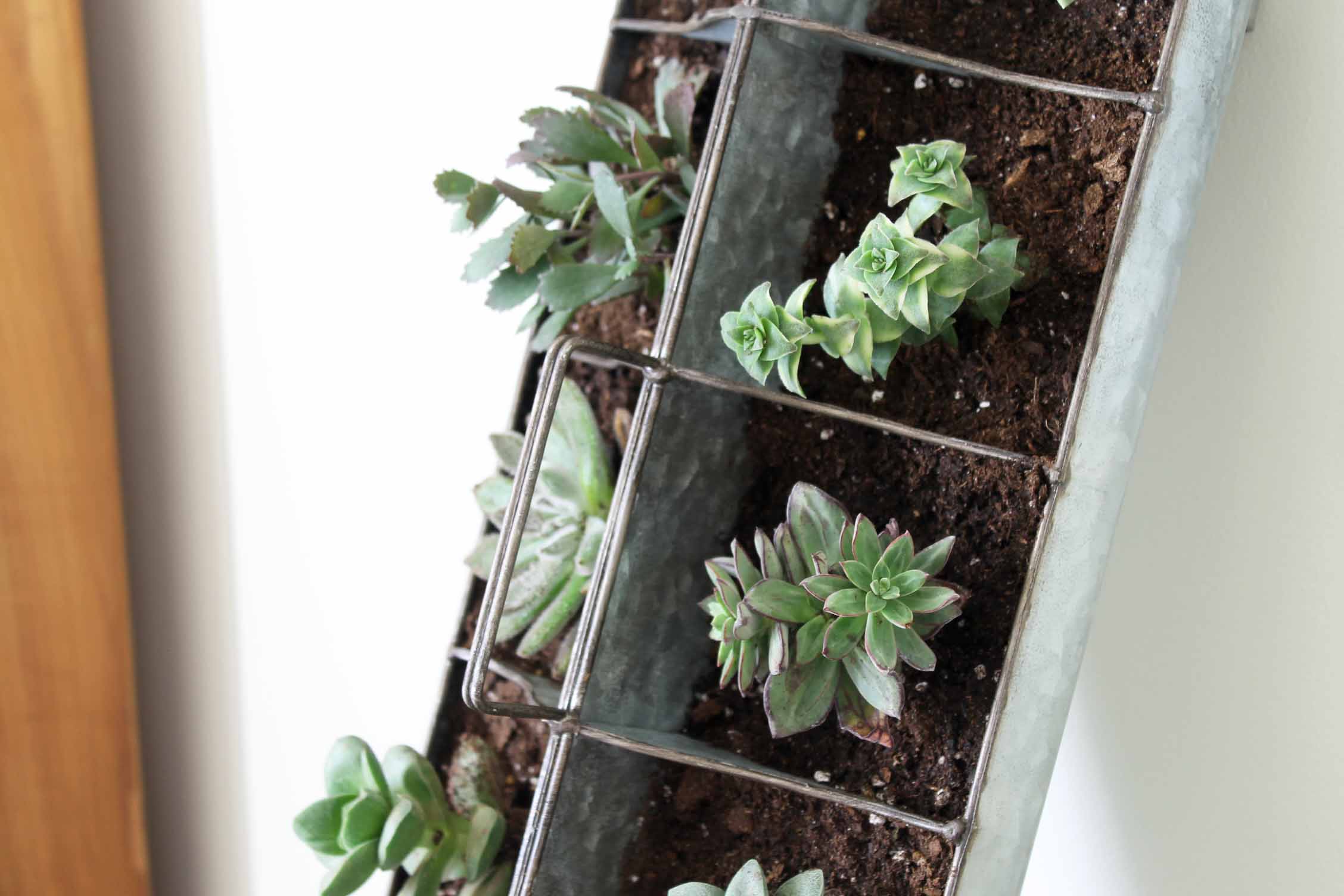 Add an indoor succulent garden to your home today. You will love how this one looks in any room. Heck…why not make a few to show off in several areas of your home.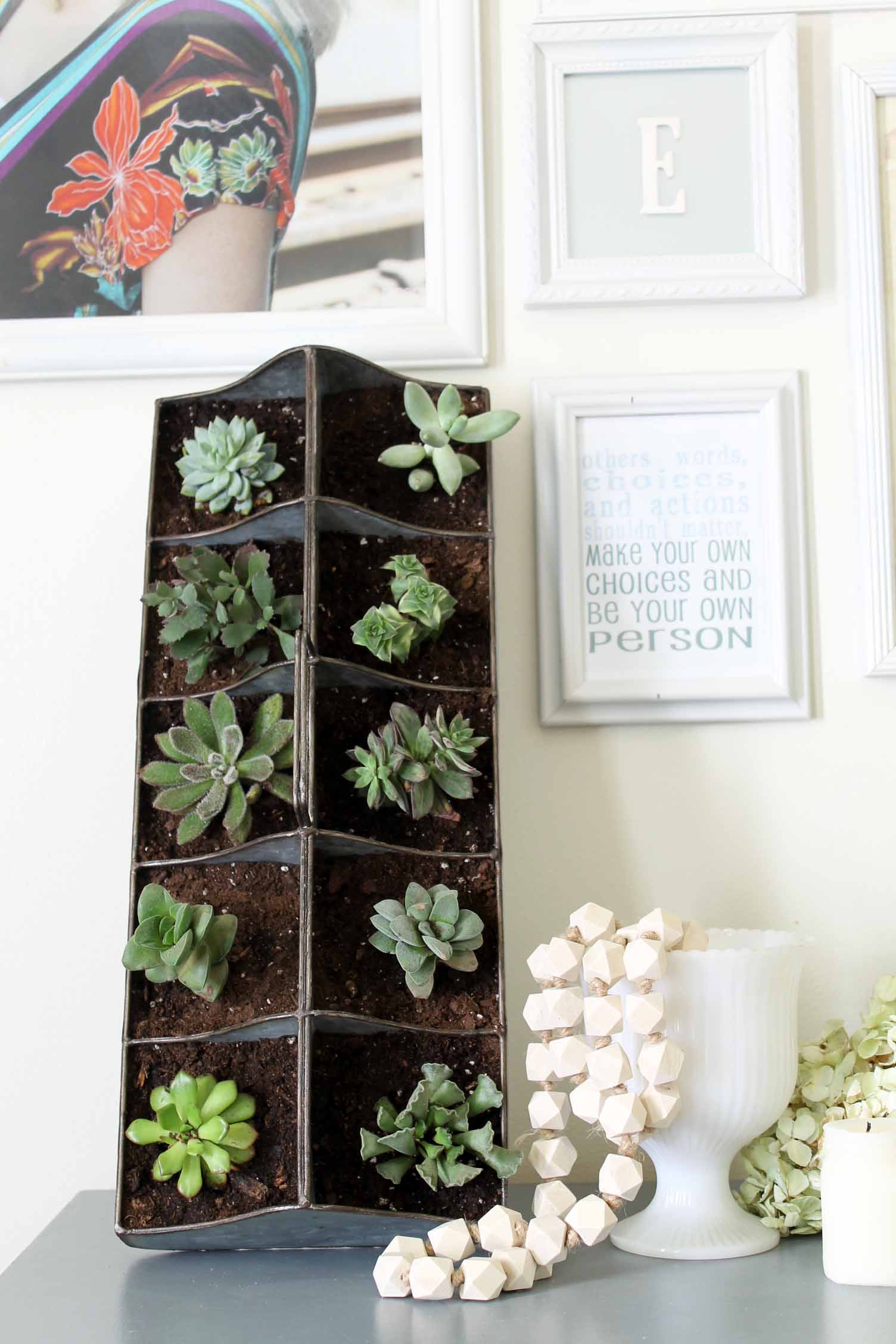 Gather your supplies and a wide variety of succulents. I must admit y'all…I am smitten with succulents.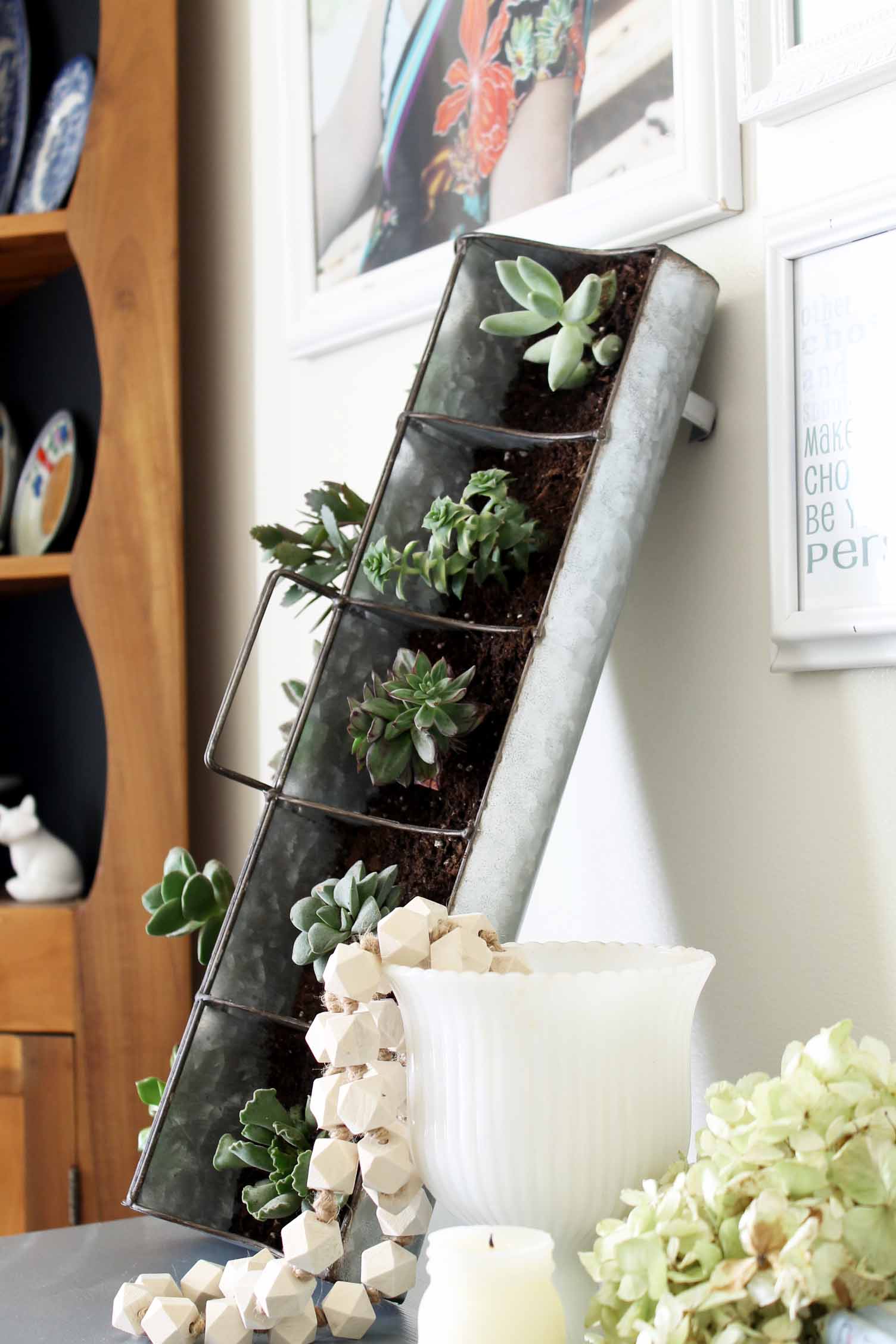 The succulent varieties that you see here were at my local home improvement store. Most of the stores I go into have a wide variety of these plants now. This makes it the perfect time to make an indoor succulent garden for your home!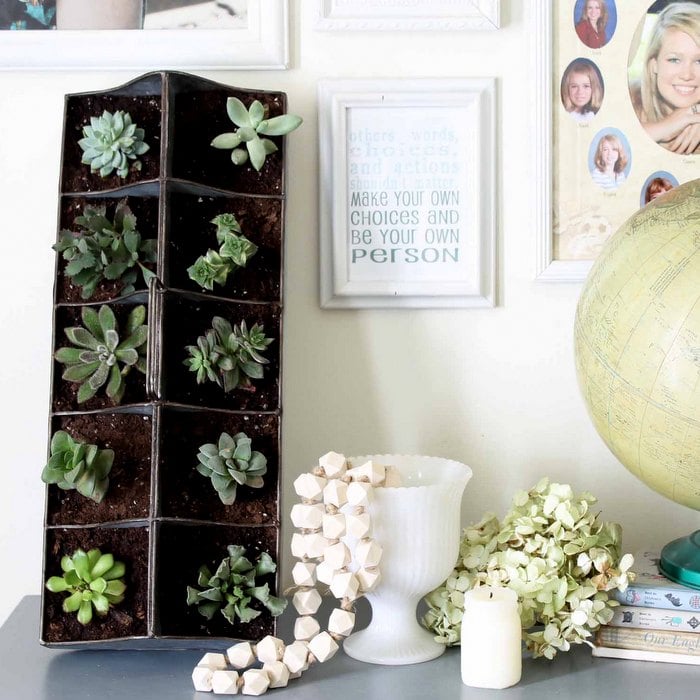 So do you love this and want more ideas? Try the links below!