If you love succulents, you will love these 30 sensational succulent crafts. Grab those artificial or real plants and create these for your home soon. I may just end up with succulents in every room of my home after this inspiring list.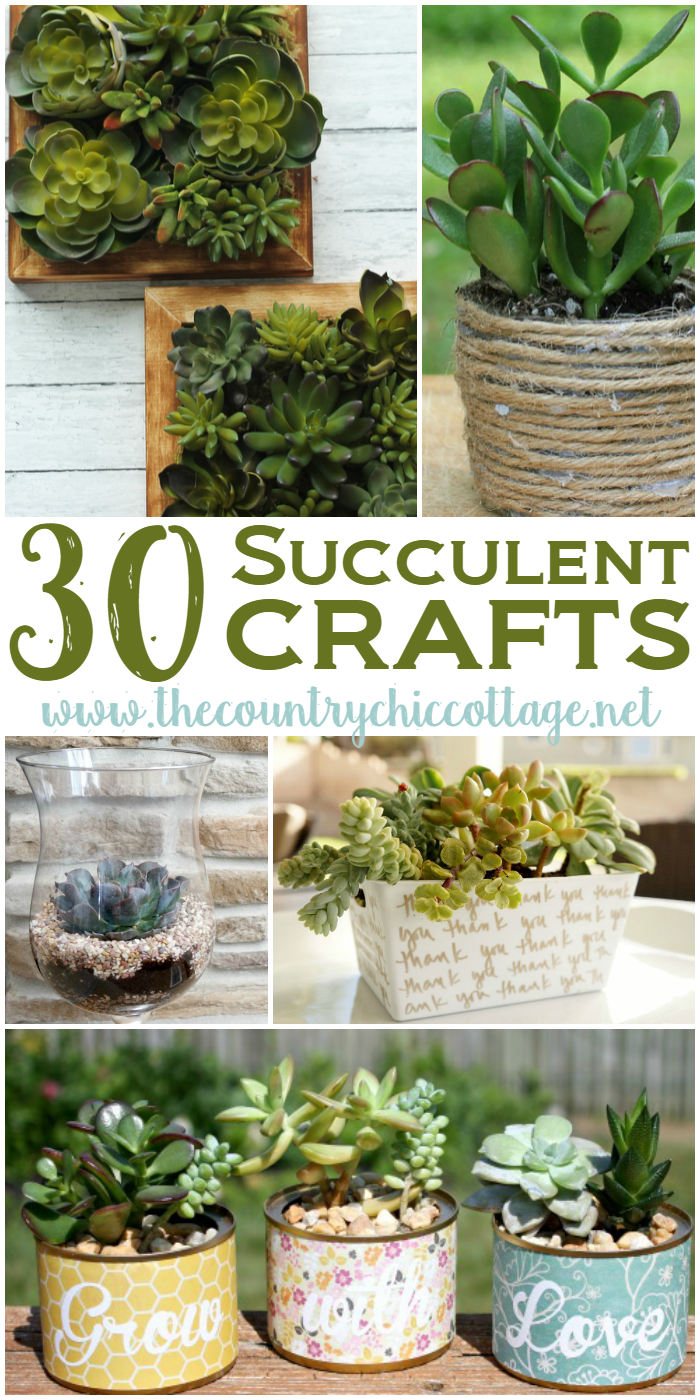 Succulent Crafts
Click on each of the craft idea below and the instructions will open in a new tab on your computer.
Need some succulents for these ideas?
If you need a few succulents to make these crafts? Did you know that you can order those from Amazon? Use our widget below to get some!