I love all things Instagram! Sometimes the shot is just too good not to print and show off around our home. So I made some Instagram picture frames. These only take seconds to make and I will even show you how to add that gold hashtag to the side! These would make a great gift for Mother's Day to any tech savvy lady as well.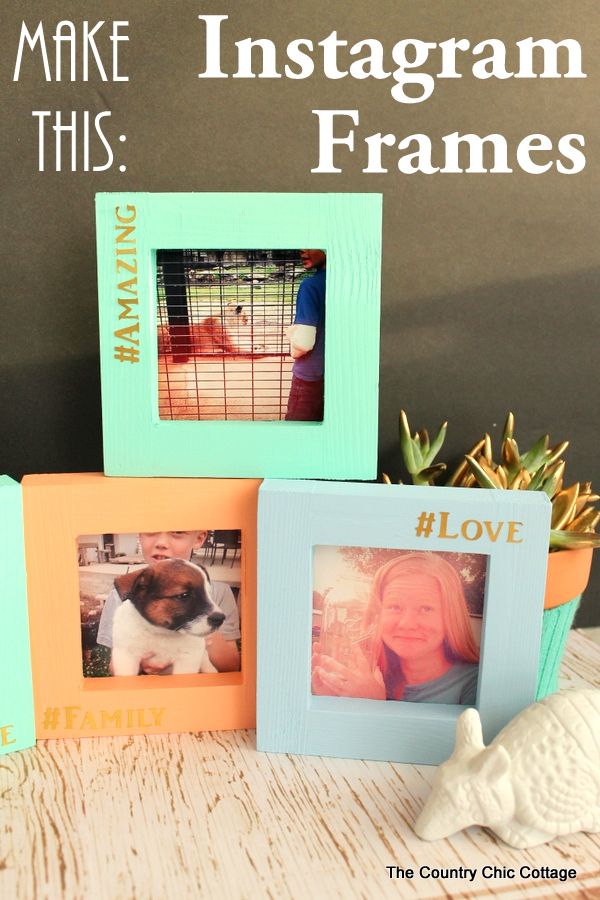 Start with these Wood Picture Frames 3 x 3″
and some craft paint. The colors I used are from Americana and are Coral Shell, Blue Haven, and Sweet Mint. Choose any paint colors that you love and will go with your home.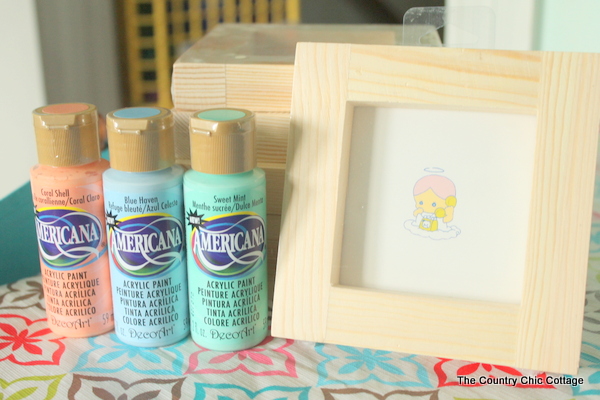 Paint each frame with a few coats of your paint. I left the paper inside of the frames to act as a masking. Allow the frames to dry and cure completely before continuing.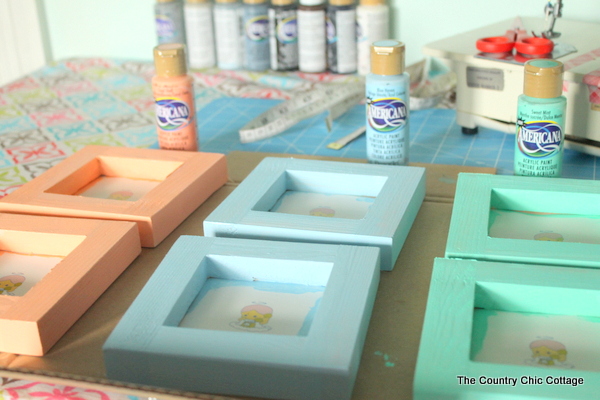 Now if you wish, you can add a gold hashtag to the side of your frame. Pick up some Silhouette Gold Foil
for this task. Don't love the gold? You can also get this in silver or choose a vinyl in a color you love.
Cut the hashtags from the gold foil sheet using your Silhouette or other cutting machine. Choose the font you love for this one.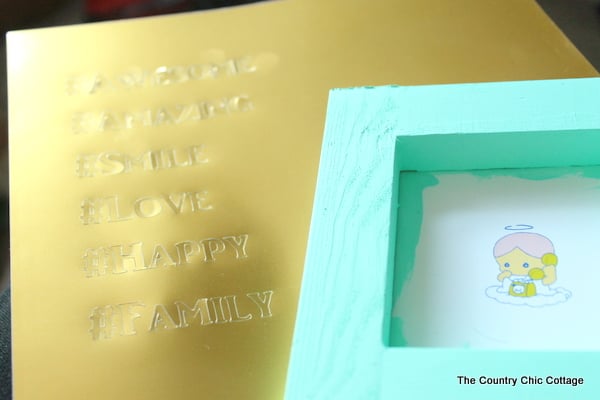 The foil is adhesive backed so it is super simple to peel and stick each letter into place on the frames. I left mine as is and they have been fine for over a year however if you want to protect with a coat of decoupage medium go right ahead.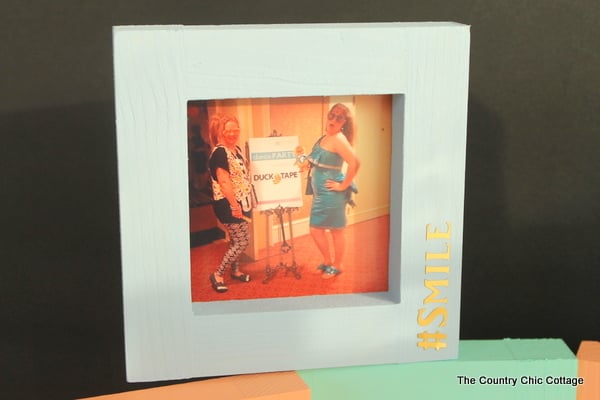 Sometimes those Instagram shots are just too precious to be left in the camera. Be sure to get them out and display them in your own custom set of Instagram picture frames today.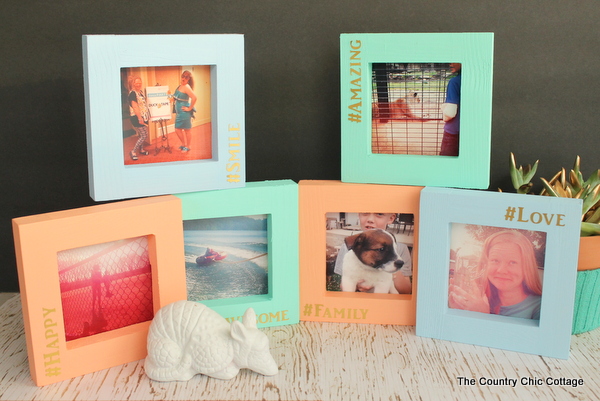 Be sure to follow me on Instagram to see what shots might just end up in these frames next. You can never tell what I will be up to!