Making an iron on shirt has never been easier or cuter than these using Patterned Iron-on from Cricut. I have three superhero designs that are perfect for kids and toddlers and you can find them all below for your use.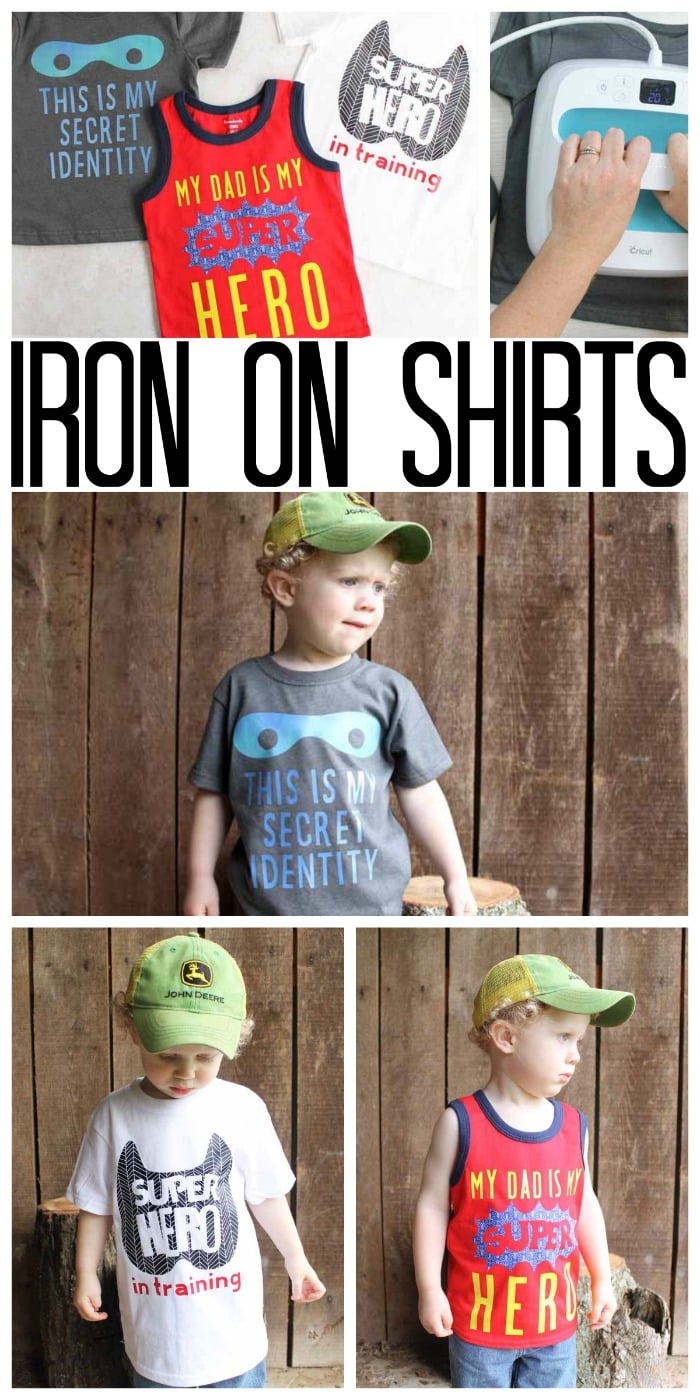 Cricut Patterned Iron On™ gives each of these shirts a little something special. Which pattern is your favorite?
Supplies needed to make an iron on shirt:
Some links below may be affiliate links which means that you do not pay anymore, however, a portion of your purchase will go to support this site. Some items below have been given to me free of charge, however, all projects and opinions are always my own.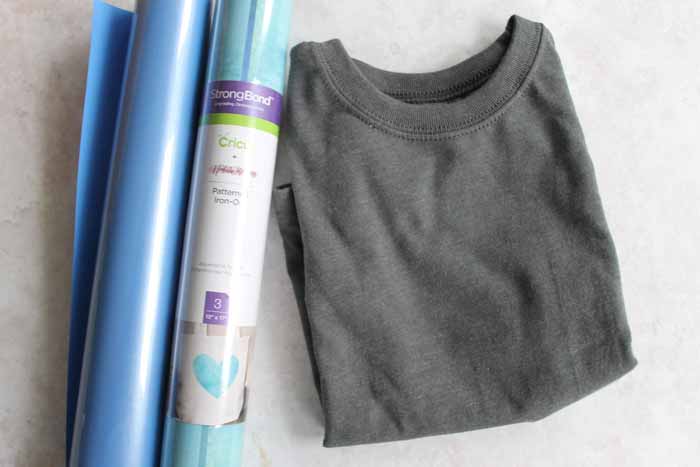 Let's start by talking about the Patterned Iron On. Y'all are going to love this product from Cricut. There are currently thirteen sampler packs on the website here and you can see some of those below. This is the perfect product to add a little something special to your designs for shirts, pillows, bags, and so much more. I used the following packs for these three shirts:
Filigree Blue for My Dad is My Super Hero Design
Nature Walk Basics for Super Hero in Training Design
Aquamarine Patterned Iron On for Secret Identity Design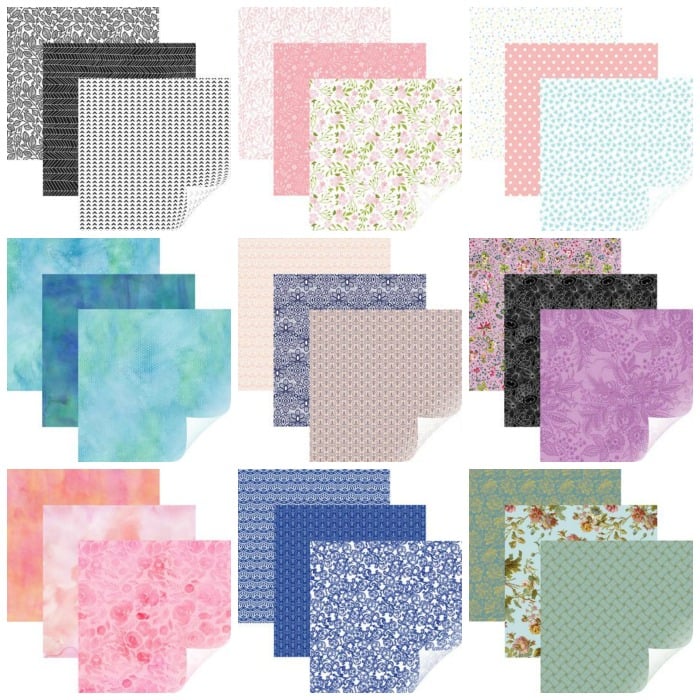 I actually made one of these shirts on a video so you can see just how I made my iron on shirt. You can watch that below.
Can't watch the video or missed some of the steps? Try the instructions below.
How to make an iron on shirt
Start by cutting your chosen pattern with your Cricut machine.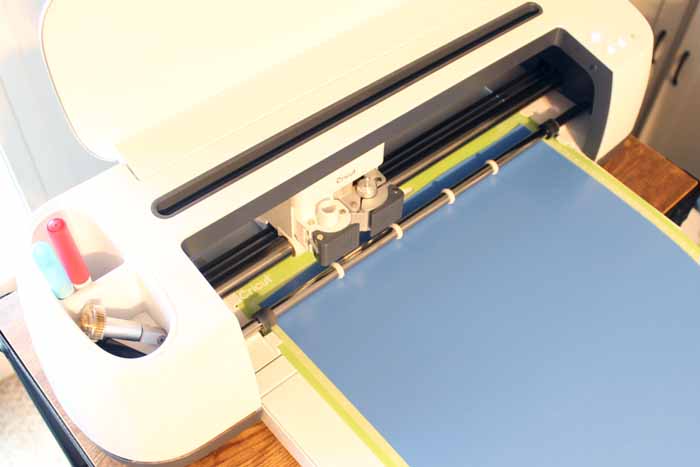 Cut the pieces from whatever patterns or colors that you choose. Make sure to mirror your designs and place Patterned Iron-on shiny side down on your mat.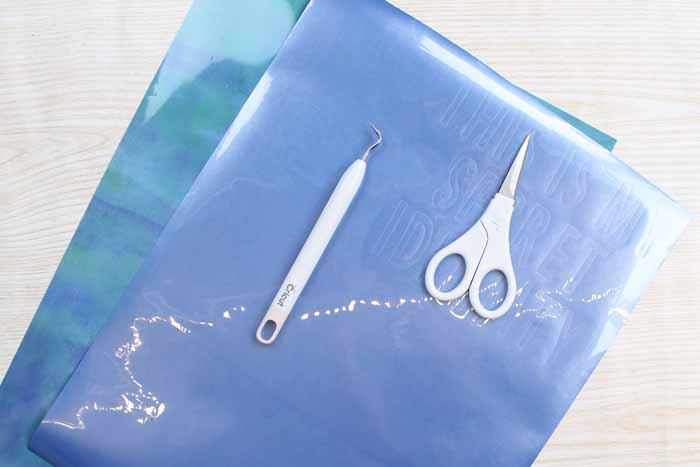 Trim the design portion of your iron on away from the part that is not used. The Patterned Iron On comes in 12" x 17" sheets so you will probably be able to use the unused portion for another project.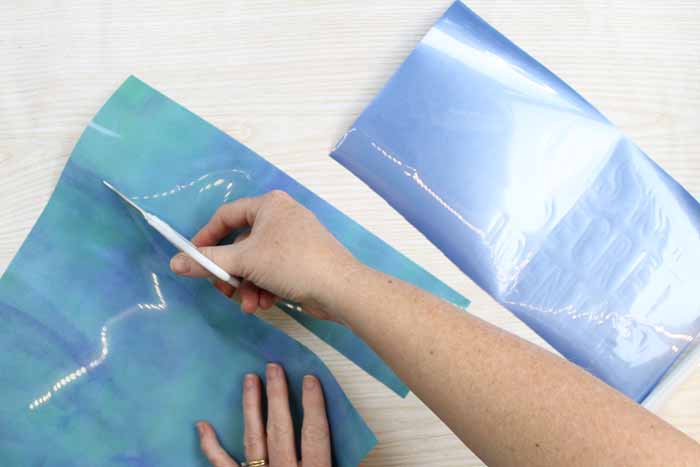 Use your weeding tools to remove all excess from your design. The weeding tools are not required but do make this job a bit easier.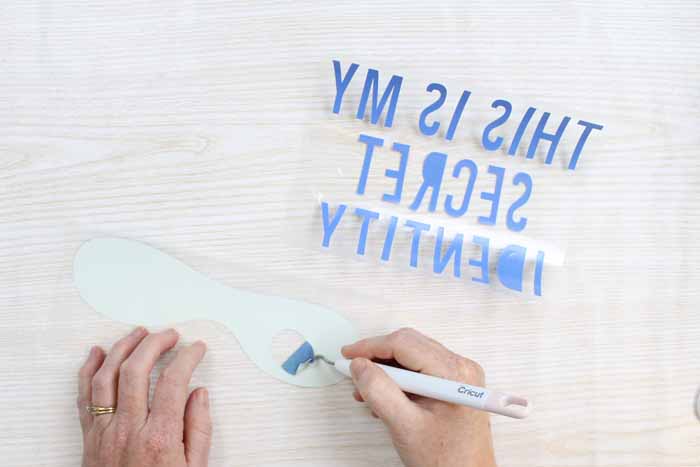 Now it is time to break out your EasyPress and EasyPress Mat. We have talked about the EasyPress before and you can read all about it here. You can also read all about the EasyPress 2 here. The EasyPress Mat is designed to work with your EasyPress to protect your work surface from both heat and moisture.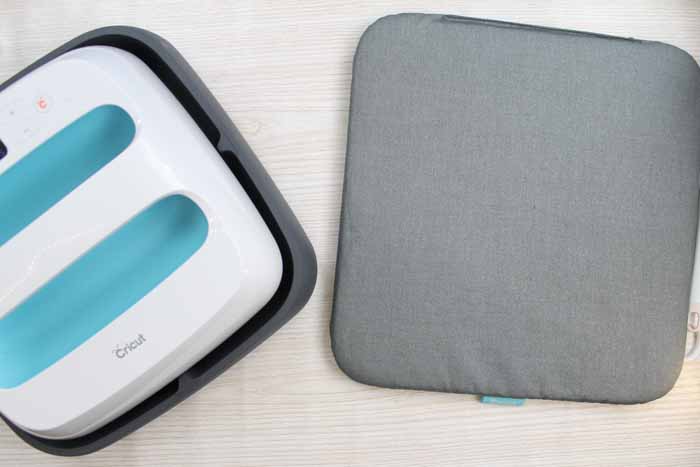 Put your shirt on top of your EasyPress Mat. The first step to adding the design to your iron on shirt is to pre-heat the surface. You can find all times and temperatures for your particular material and iron on here.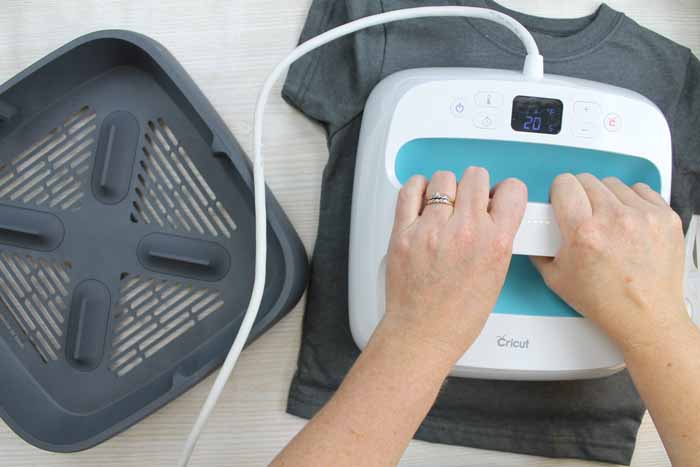 Once the surface has been pre-heated, you can arrange your design on the shirt.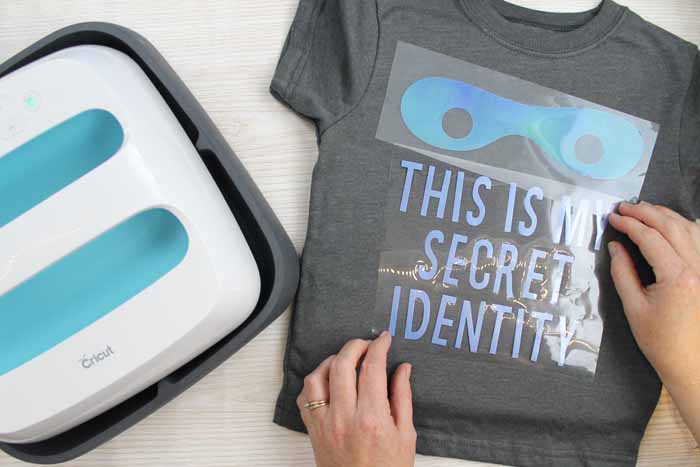 Then be sure to press the material with the higher temperature settings first. Wait for it to completely cool and then press the second layer. Remember you can find all settings here. Be sure to look at either the EasyPress Mat or towel settings depending on which that you are using.
For me, the temperature was the same I just had to press the Patterned Iron On a bit longer. Put the time and temperature into your EasyPress, wait for it to beep to tell you it's heated, then apply your design.
Press the green button and press firmly on the handle while time count downs. Once the machine sounds, you can move onto the next area of your design or the next step in this tutorial.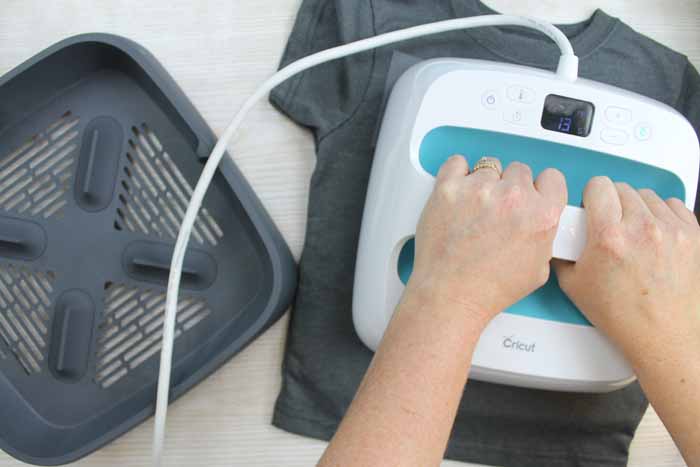 Once you have completed the press on the front, you will want to flip your shirt over to the back. Remember to press the Patterned Iron On longer according to the chart here.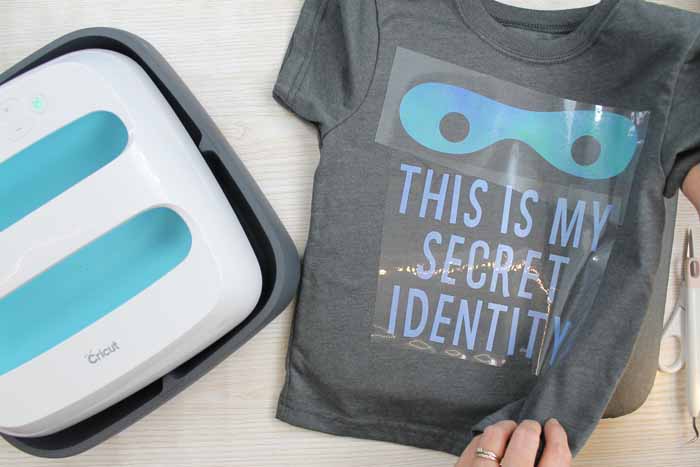 Then follow the recommended settings here for heating the back.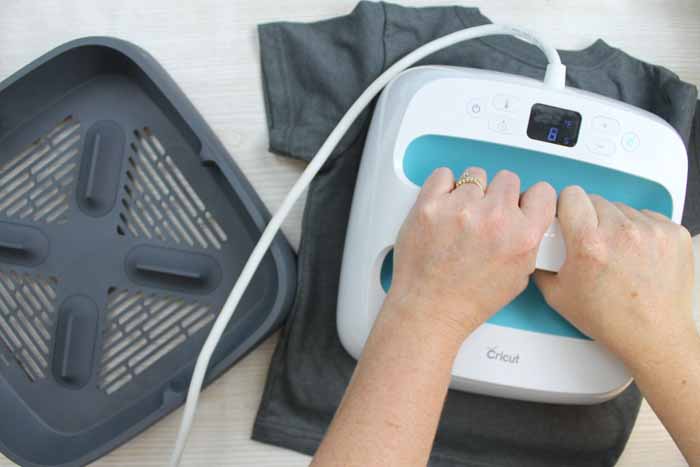 Now you will need to peel the liner from your iron on. Some products peel while still warm while others need to cool completely. See the recommendations in the chart here.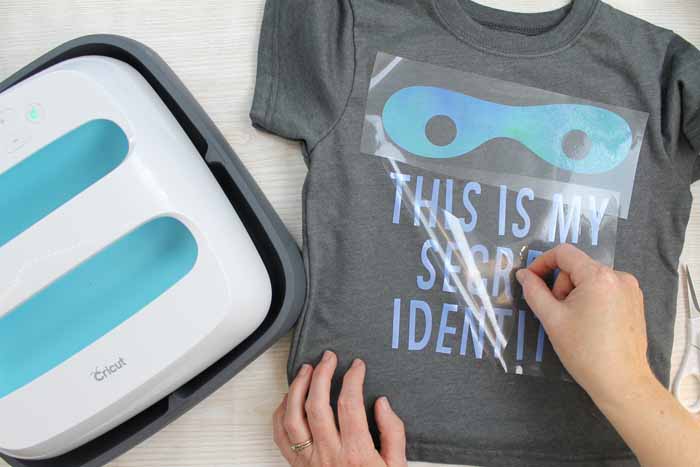 Once you peel your liner away, make sure to let the entire shirt cool completely. Then it is ready for your little one to wear any day of the week!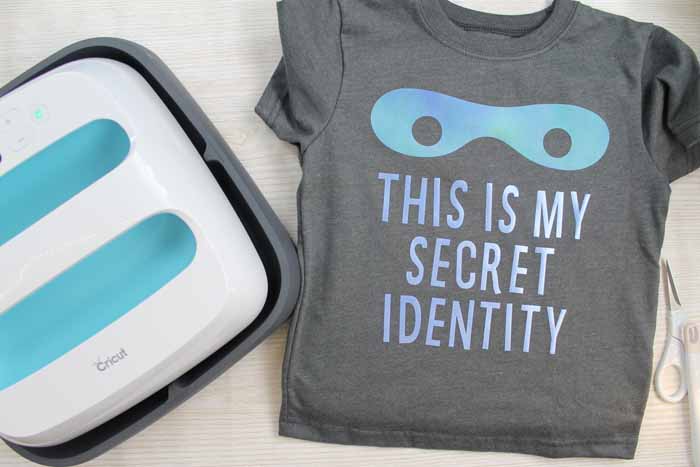 For me, the Patterned Iron On adds a little something special to the design.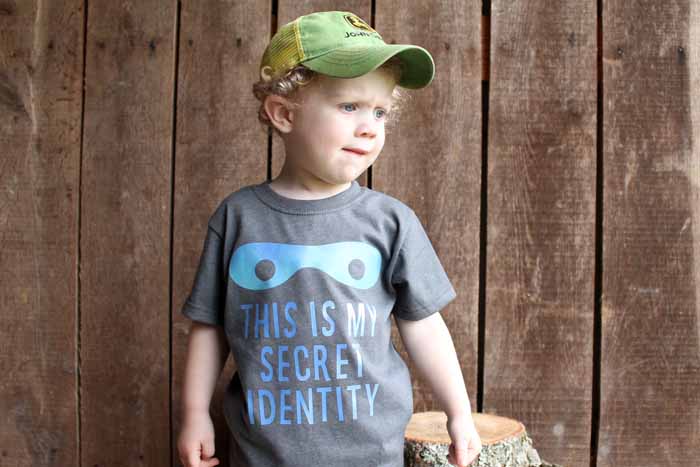 I used the Patterned Iron-on for the mask portion of this design and a plain color for the lettering. You could definitely use a Patterned Iron On for the entire thing if you would like.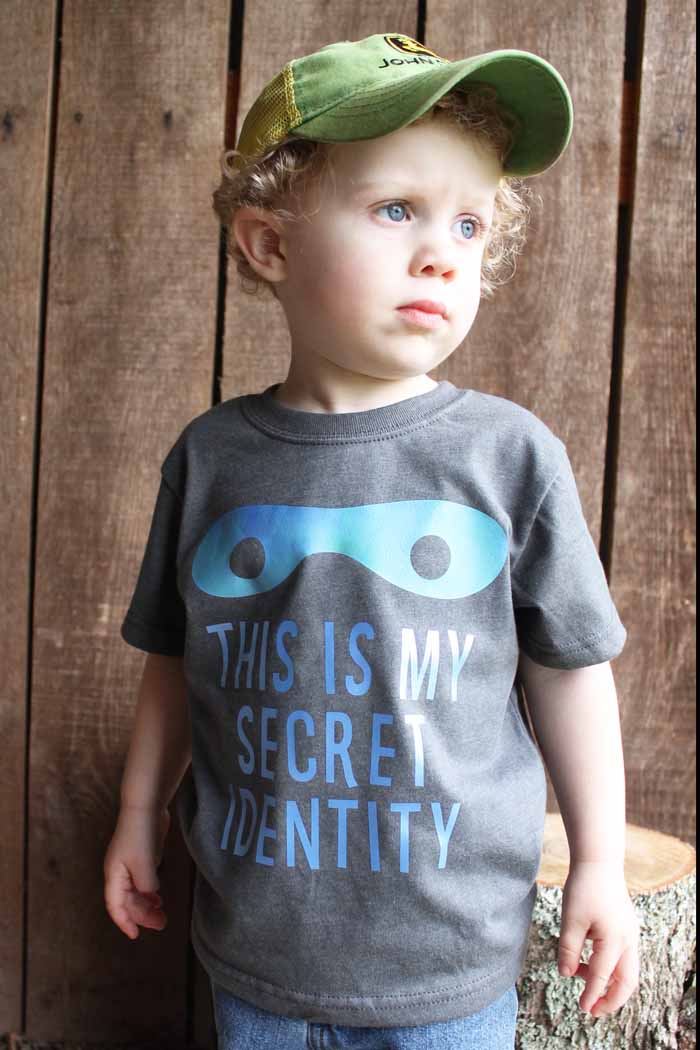 I just couldn't stop at one design, however. So I am giving you three to choose from.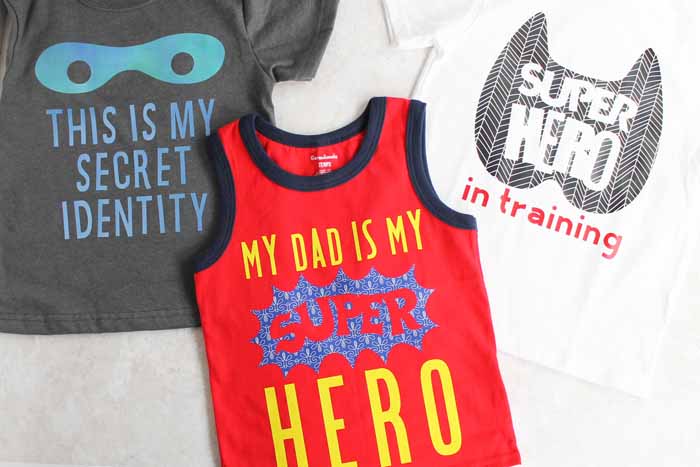 The one shown in the video is absolutely perfect for Father's Day. So be sure to pick up that Filigree Blue to make this one for the big day.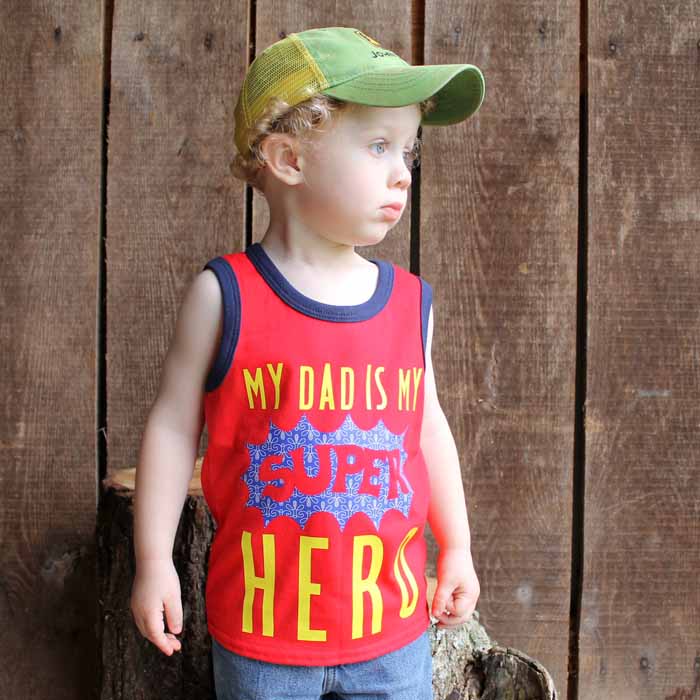 Any Dad will love seeing this one on their child!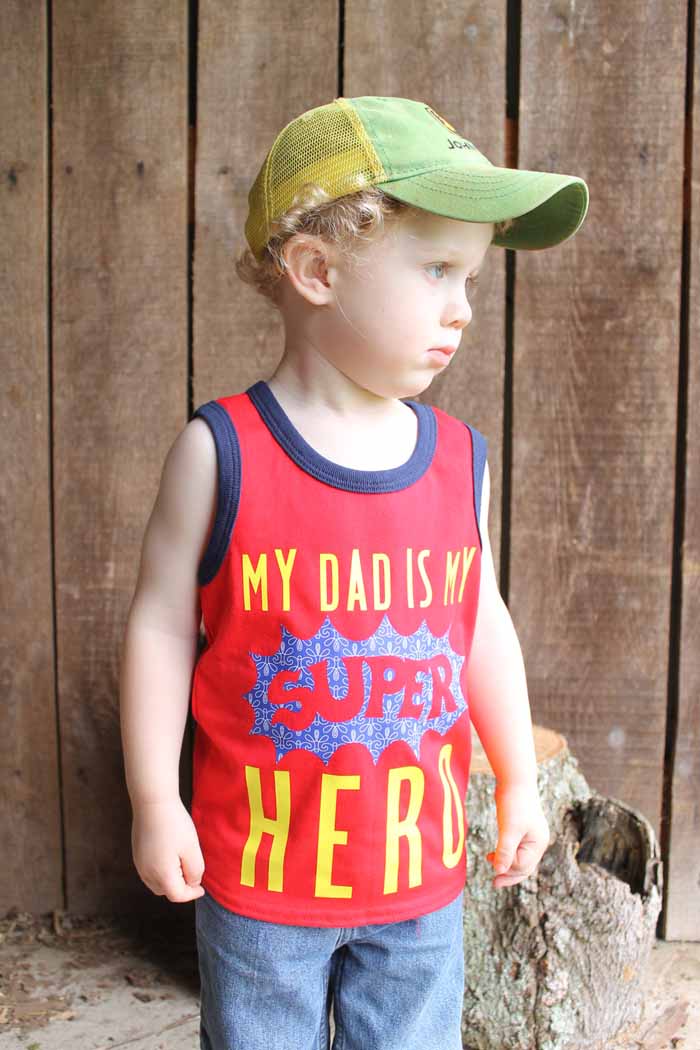 Finally, I made this super hero in training design.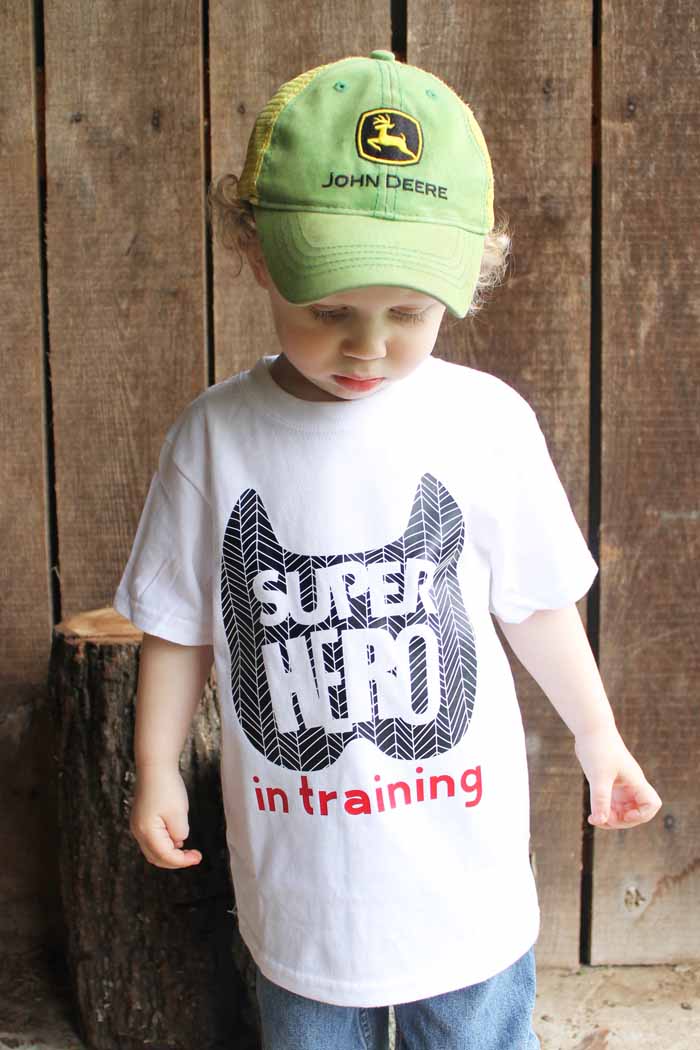 Make one of these shirts or one of each! Your little one might just find a super hero of their own.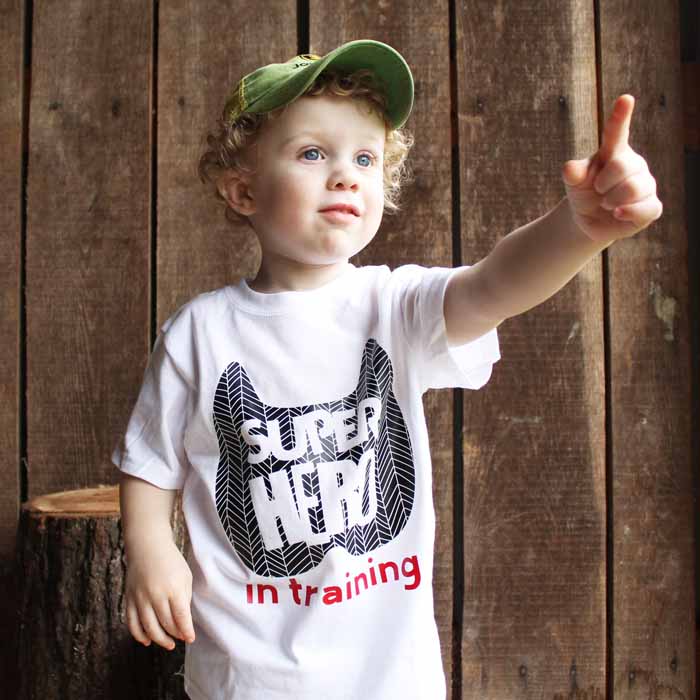 I can't wait to see the shirts you make with these designs.
New to Cricut?
Sign up for our email list here to download the Beginner's Guide to Cricut Design Space for FREE today!
Sign up to get the guide emailed to you!