Did you know that you can use heat transfer vinyl on napkins? I'm going to share how to add a monogram to some napkins for a party or even a shower. I also have a video on creating a split letter monogram right in Cricut Design Space. I'm actually going to show you a couple of ways to do so. Then you can choose the way you like best and make your own monogram for your own projects. You can make this project on any of the Cricut machines including the Cricut Joy.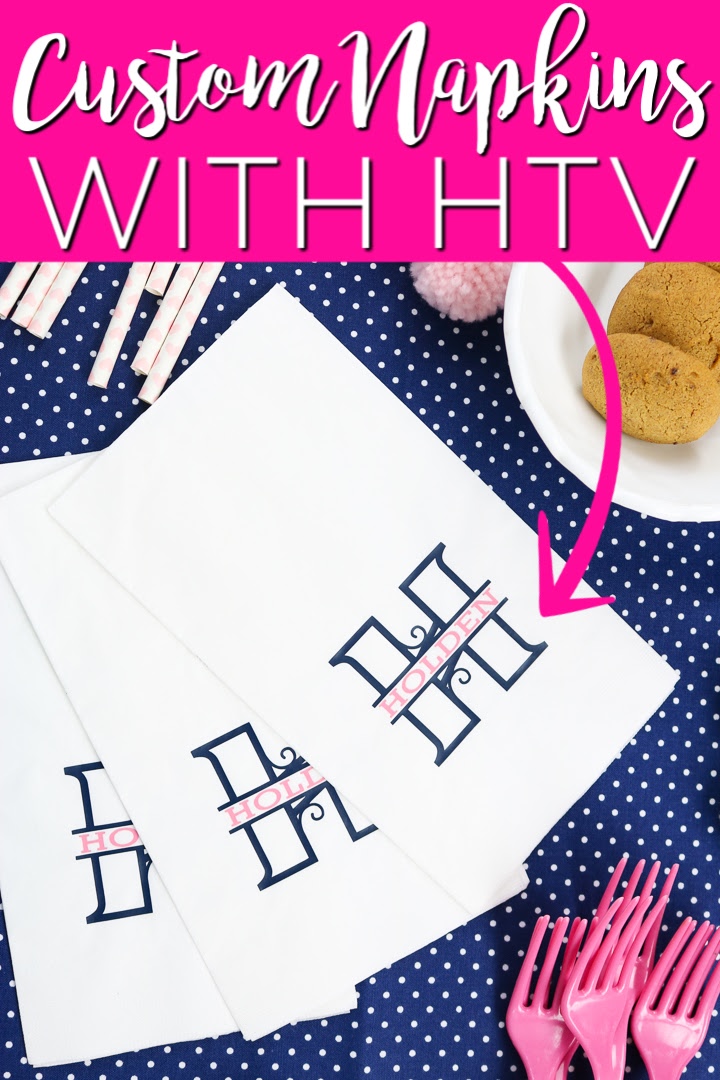 How to Make a Split Letter Monogram
I actually filmed the process of making a split letter monogram in Cricut Design Space. You can watch that entire video below. It gives you options for making your monogram a few different ways. Then you can pick the one that you like the best and design your own monogram for the custom party napkin project below.
Now that you have your support letter monogram designed, just cut out the pieces from heat transfer vinyl and make some fun napkins. Follow along below for the instructions.
Putting Heat Transfer Vinyl on Napkins
Planning a party? These custom napkins are the perfect way to add something to your setup in minutes. An easy project with a big impact – that is my kind of Cricut craft.
Supplies needed to make napkins with iron-on:
How to add iron to napkins:
Start by cutting your split letter monogram or the design of your choice from heat transfer vinyl. I used two different colors of iron-on for my example. Be sure to mirror your design and cut with the shiny side of the heat transfer vinyl against the mat. You can see the basics of working with heat transfer vinyl here.
Then weed away all excess vinyl from the backing sheet. You will want to repeat this for both colors. Be sure to remove the excess around the outside as well as the centers of letters. You want to be left with only what you want to be transferred to your napkin.
Then locate your design on the napkin. You may be able to press both colors at one time or you might have to press the two colors separately. I am going to walk through pressing them one at a time.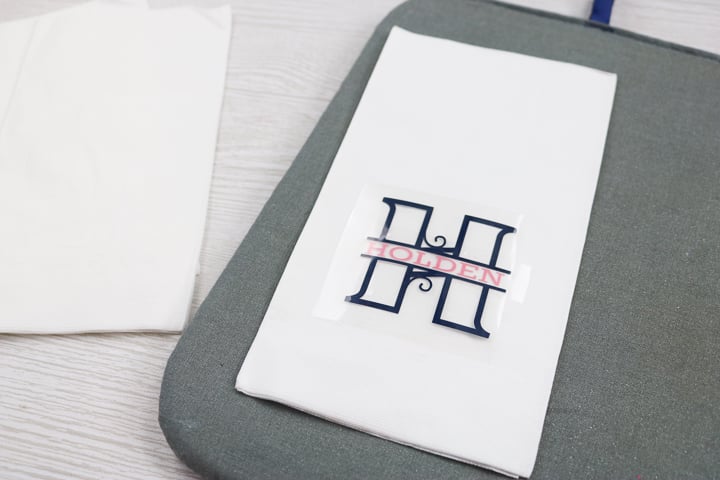 When pressing add the napkin to your EasyPress mat or use a rolled-up towel. Then add your first color of heat transfer vinyl on top.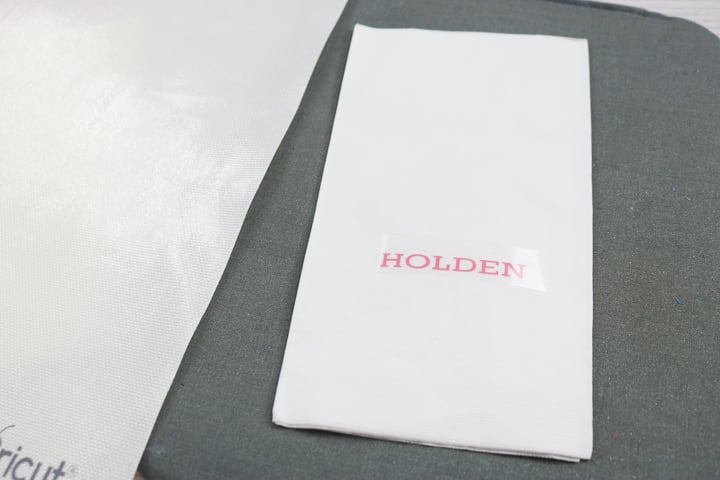 Cover with a Teflon sheet or parchment paper to protect the napkin itself from the heat.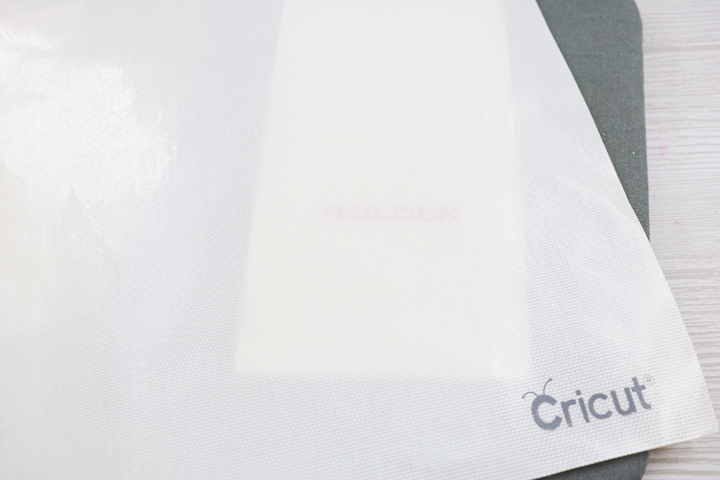 Place the EasyPress or iron on top for the recommended amount of time and temperature for paper. You can find these recommendations on the Cricut heat guide here.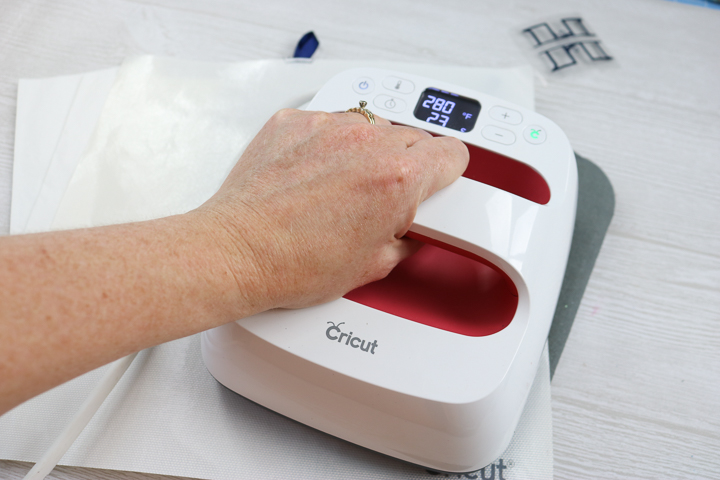 Allow to cool completely then pull back the backing sheet from the iron-on.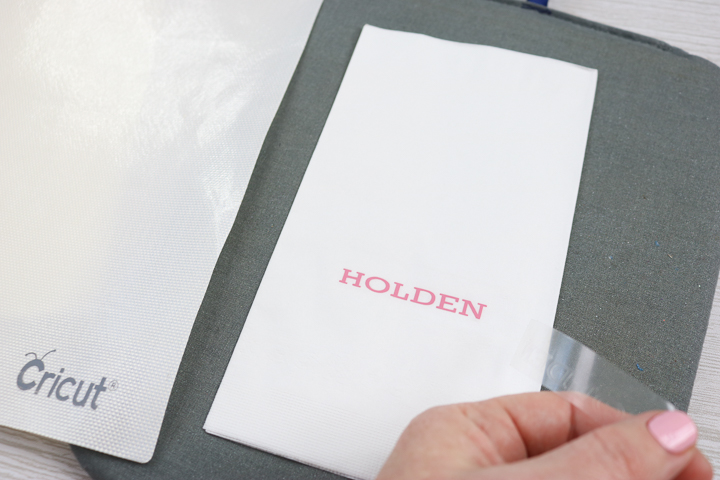 Then place your second color over the top.
Repeat the same procedure by adding the protective sheet over the top and pressing with the EasyPress.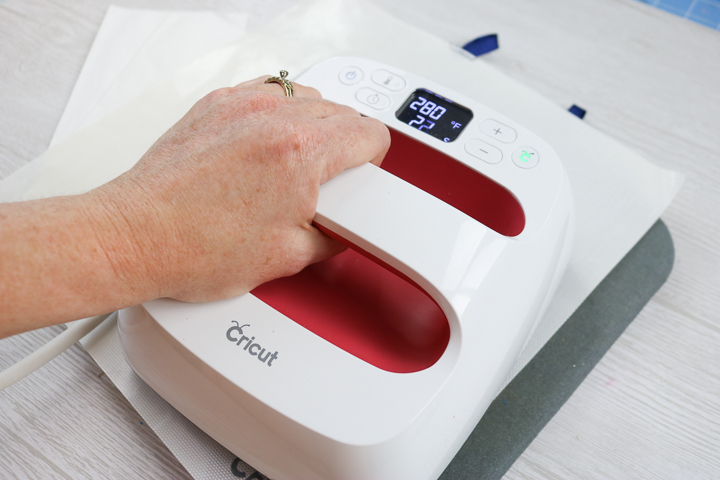 Then allow to cool completely and remove the carrier sheet from the iron-on.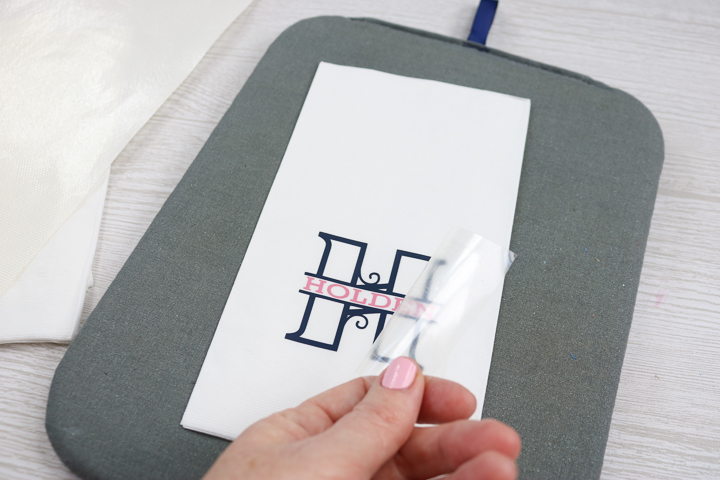 Repeat for as many napkins as you need for your party. These custom napkins are perfect for wedding showers, baby showers, and so much more.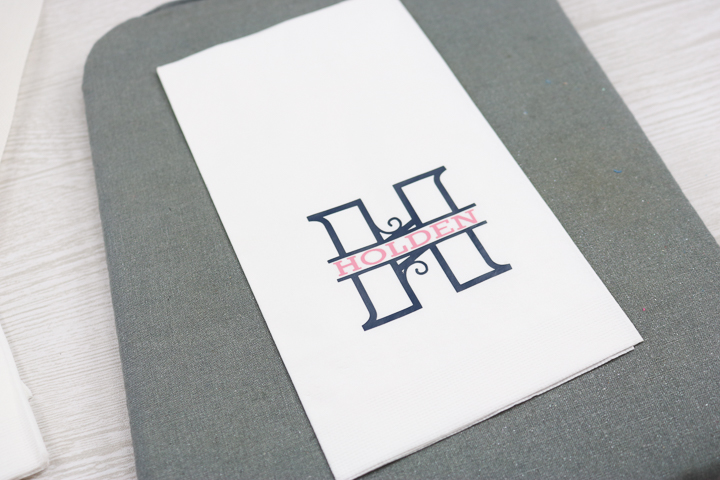 Try adding heat transfer vinyl on napkins for your next event. They are so much cheaper and easier than custom printed napkins ever will be!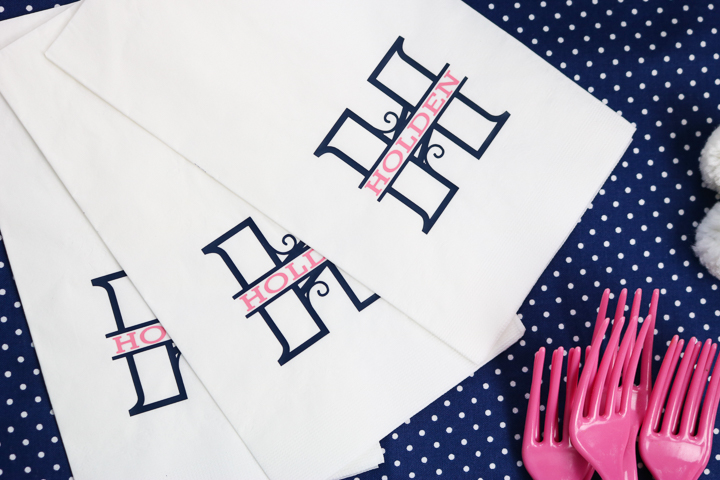 This is a great project to make with that split letter monogram you just learned how to design.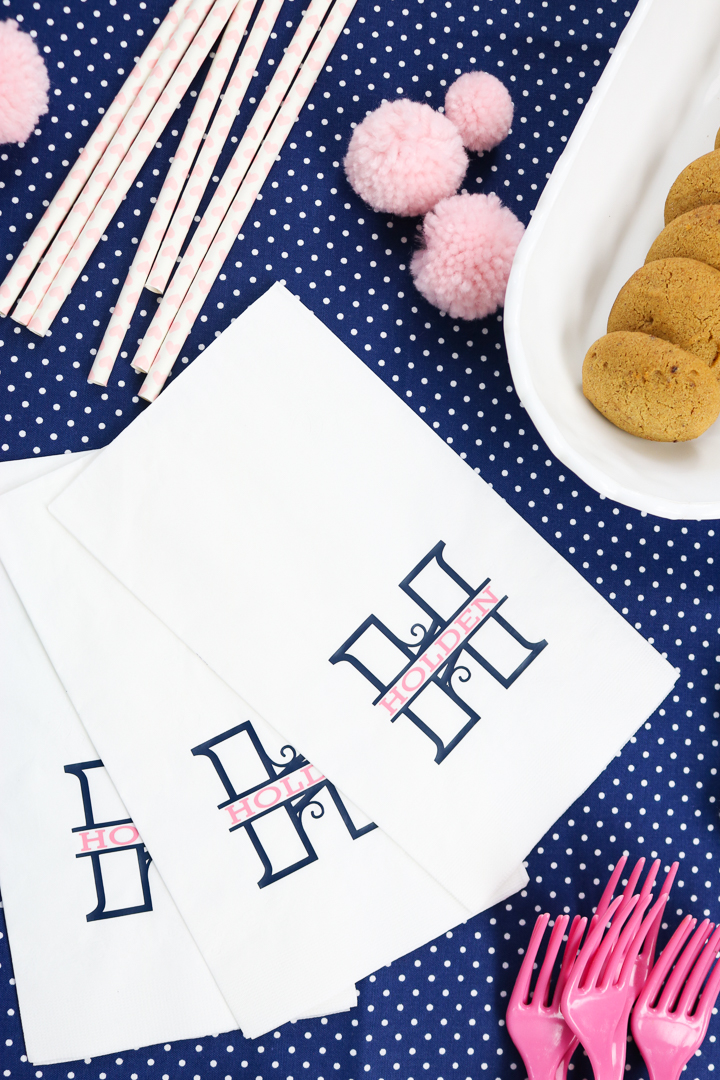 So, add heat transfer vinyl on napkins with a monogram or just about any other design you can imagine. I can see these at your next party right now!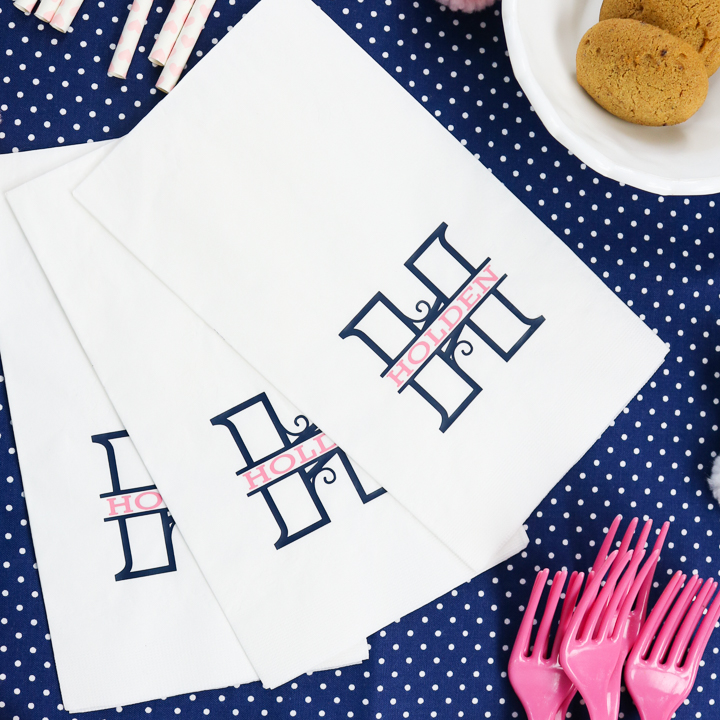 So, are you looking for more Cricut party crafts? Try the links below as well!
You can just click on each of the images below to get to the instructions for each of the Cricut crafts.
New to Cricut?
Sign up for our email list here to download the Beginner's Guide to Cricut Design Space for FREE today!
Sign up to get the guide emailed to you!